Recently we interviewed talented photographer, Amanda Alessi, who beautifully captured Jenaya and Zac's recent wedding.
Tell us a little about your business, Amanda Alessi Photography?
Well, I'm a lover of weddings. That's probably a good start, but to be more specific I love weddings that truly reflect a couple. Gone are the days where a wedding is serious and formal which means you can marry your best friend surrounded by your nearest & dearest on a mountain if you fancy. Witnessing and documenting these beautiful love stories makes me gosh darn happy!
What's your approach to photographing a wedding?
I'm not interested in 1, 2, 3 cheese shots, and to be honest who really enjoys that? It is a wedding day; a celebration of love! That's why I aim to create a collection of images that tell a story, one that allows my couples to remember how they felt in certain moments throughout the day. While they are being swept up in all the excitement I'm there capturing honest, real moments.
Choosing a wedding photographer can seem like a large task, especially when there are so many talented creatives. I choose to work with people who share similar values because I feel being the right fit is incredibly important. I meet all my couples (in person or via a Skype date) before anything is official – in fact, I love meeting my couples multiple times before the big day.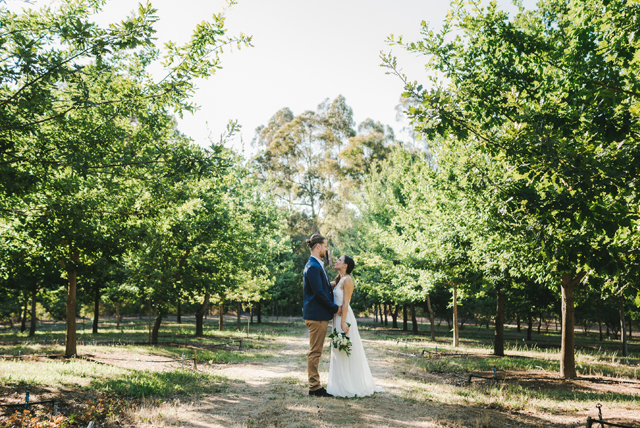 What do you love most about weddings in the South West/Southern Forests region?
Visiting this region creates a strong desire to wander, travel and explore…wanderlust I suppose…I find this feeling always brings with it an overflow of creative freedom and inspiration.
I feel more connected and at peace when surrounded by tall trees (the Boranup forest always makes me teary for some reason!) and perhaps this is also felt by my couples as it is the ideal environment to feel relaxed after the sometimes stressful pre-wedding lead up. I especially love when I spot a fluffy animal of some sort hopping just out of sight.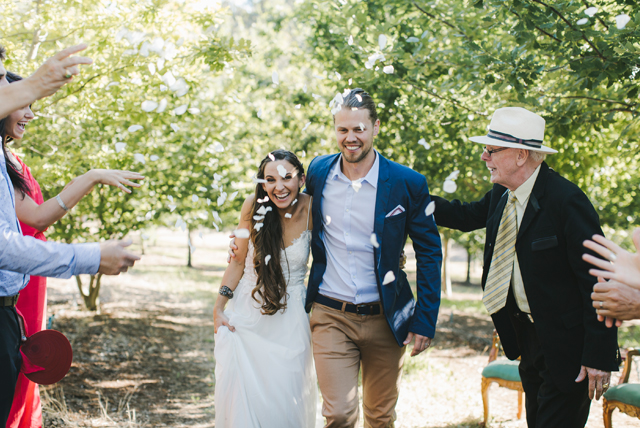 How can brides/grooms looking to get married at Stonebarn benefit from engaging your services for photography?
If you are reading this I hope it is because you've seen a glimmer of something in what I do; perhaps you saw something of yourself in my images. I aim to capture the honesty of your experience together and I really do enjoy sharing in the love, beauty and emotion of a wedding day.
The estate that Stonebarn is located on is surrounded by picturesque landscapes, so in my mind a perfect location for adventures and new stories!
Thanks, Amanda! To get in touch, reach Amanda here: