Today we're talking to one of our most popular recommended suppliers, Chef Nimrod Kazoom. The photos are from Jenaya & Zac's gorgeous wedding feast Nimrod created in January 2015. Food images shot by Amanda Alessi Photography.

What was the main reason you decided to be a chef? And who taught you about food and cooking?
It was actually philosophical… I wanted to learn the world of the little details: how chemistry, physics, art and imagination all come together on the plate. It was inspiration from home, too. My Mum always said that food is a great way to touch people without even seeing them. She taught me to love loving…Wise woman. Salute Mum!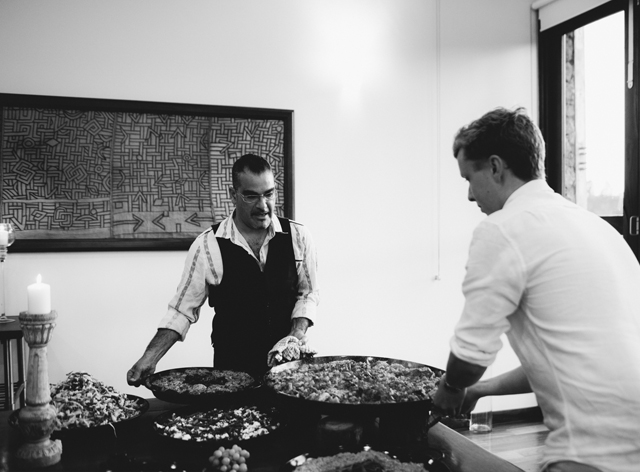 What inspires you the most?
People that dare! To push themselves to the extreme, to live life on the edge, to excel. People that do not fall prey to mediocrity.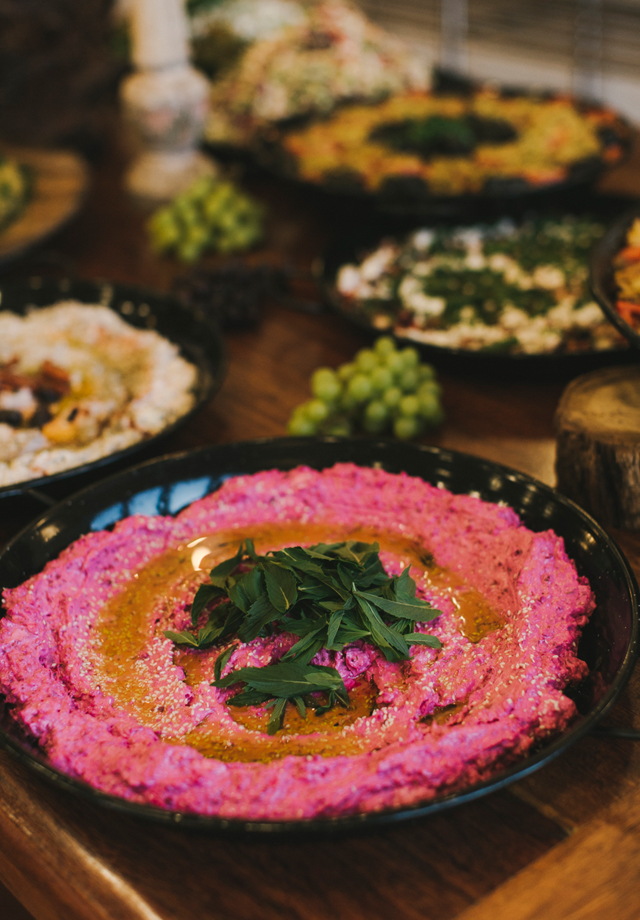 What is your favourite thing about working in the wedding industry?
You have a one-off chance to take part in someone's most special day, and with such an important aspect… The food.

What did you cook for Jenaya and Zac's wedding and how did you come up with the menu?
The request was pure vegetarian food. Some of the food I made was traditional North African with a touch of Spanish in it. Some were mum's recipes, and some were my own imagination. I really enjoyed cooking for this wedding. I came as a professional and I was embraced into the family as a member… I think it tells it all.

What is your favourite type of cuisine to cook?
An ounce of tradition, a pinch of innovation, a touch of simplicity and mix it all in a bowl of heart…

What's your favourite food or dish?
Mum's handmade dolmades; they're a best seller on my menus. I'm addicted to these – they taste like childhood memories to me.
What do you like about the South West region?
The vast open space, the smells, the lush and healthy nature, the kangaroos, the slowed down lifestyle, the rivers. Oh! And the truffles!

For the newly engaged, what kind of questions should they be asking their caterer? And do you have any advice for them?
You don't want to come to your important day exhausted, sunburned, stressed, or nervous.
Use professionals that do their best for you. Have lists. Have help from the family and friends. Use sunblock! Avoid stressing yourselves with the set up and decorations. Come to party, celebrate and be married, leave all the rest to others. In few years' time you are not going to remember how much it cost, or how many hours it took to do this or that… but the photos are going to show if you were tired and stressed. So be happy and come dancing!

What's a typical wedding or event prep and day look like for you?
Ambient music in the kitchen, maybe with a bit of singing here and there… deep "meditation" while chopping and whisking and mixing and cooking and listening to the sizzles and seeing things become rich and radiating love… It's hard to explain. It's poetry. Who you are and how you are goes into the food. It has a taste.
Contact Nimrod Kazoom