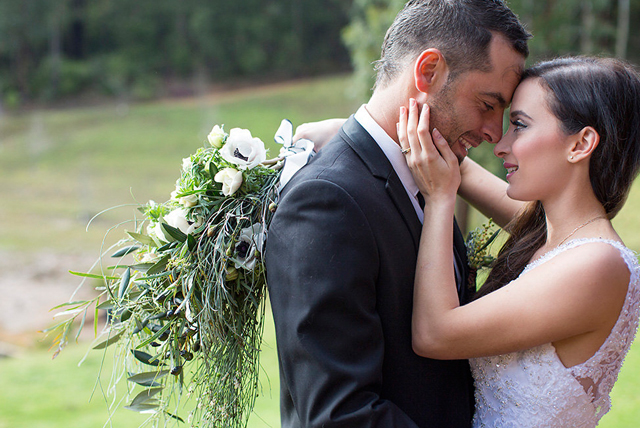 Today we're talking to local photographer, Holly Murphy Photography, who captured a beautiful styled shoot at Stonebarn earlier this year.


Tell us a little about your business?
I'm a newborn, portrait and wedding photographer based in Manjimup, Western Australia.

How did you get into wedding photography?
Weddings have always been something I had a passion for, however with three small children and limited time, I wasn't able to commit to them 100% in the past. After a handful of existing clients twisted my arm to shoot their own weddings and my children becoming a little more independent, I decided just recently to take on a few each year and I'm super excited about it!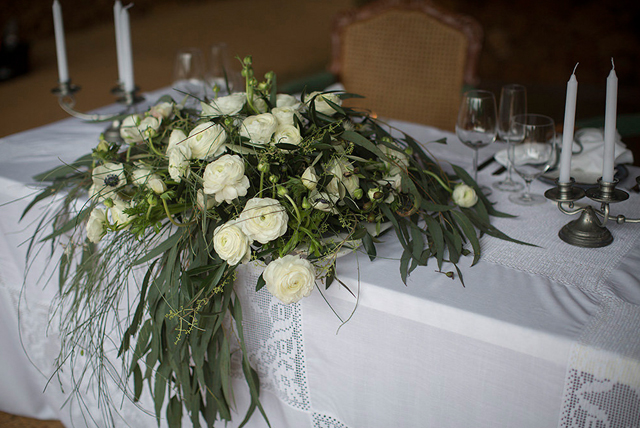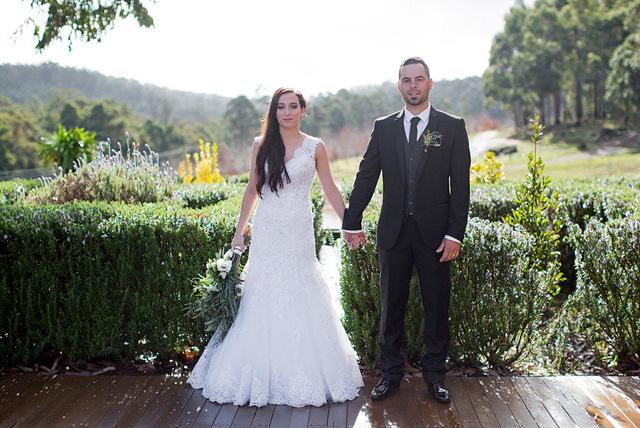 What's your approach to photographing a wedding?
I like to get to know my clients beforehand, see how they are as a couple and make sure that we're a 'good-fit'. I want my clients to feel comfortable around me and most importantly, I want them to feel that they can let their guard down and be themselves in front of my camera. I think of my clients as friends and I always try to make sure we all have a heap of fun together. Nothing's too serious with me, the more fun and laughter the better!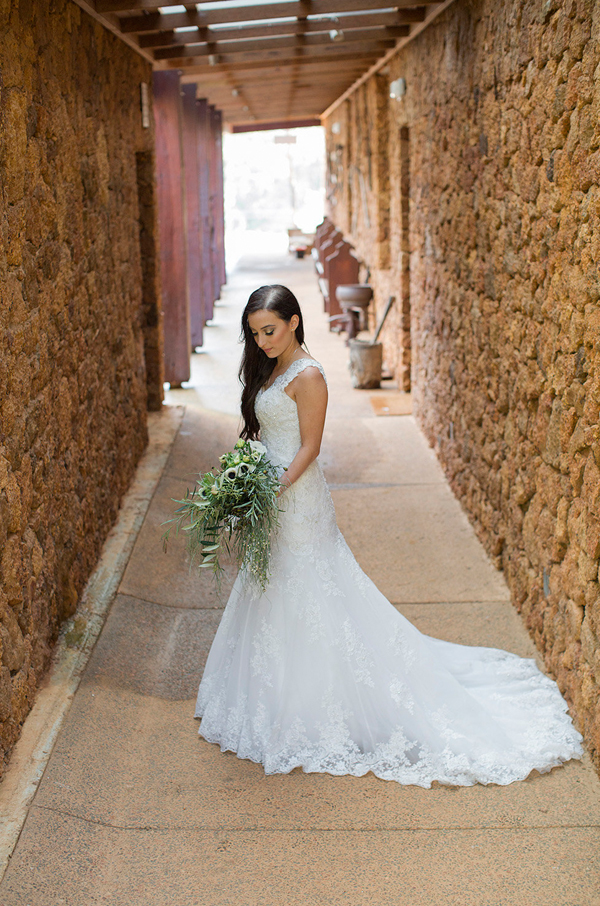 I document the day as it unfolds and I totally enjoy the ride. I love getting wrapped up in the celebration of marriage and seeing couples surrounded by the most important people in their lives.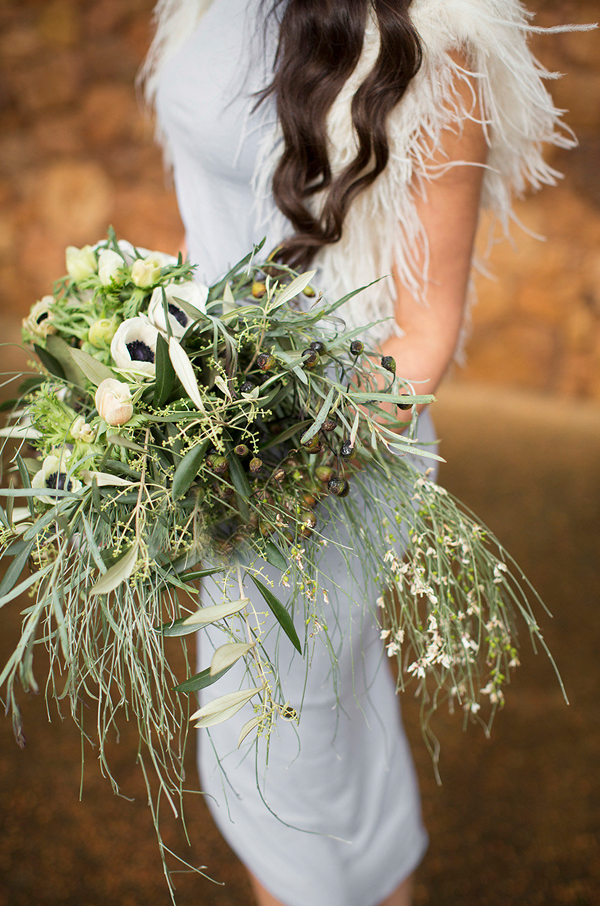 My aim is to tell their story so they can look back on their special day and remember just how amazing it all felt.

Tell us some more about the styled shoot.
I recently joined forces with the amazingly talented Lauren from The Style Est to create a beautiful winter styled shoot. The southern forests region in Western Australia is often wet and cold, but that doesn't mean you can't have an incredibly beautiful wedding celebration.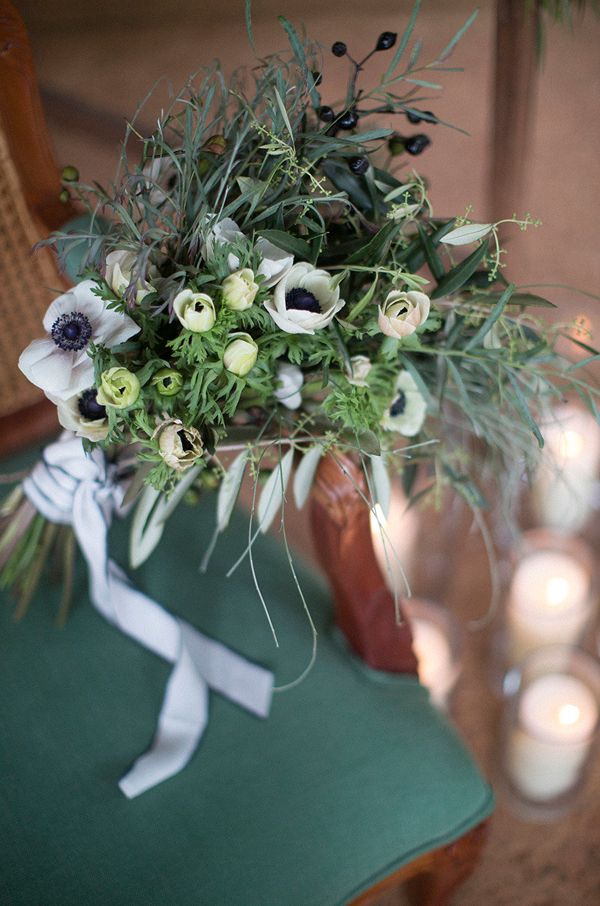 We hope to encourage future brides and grooms to experience the beauty of our area in the winter months, when everything is lush, green and gorgeous.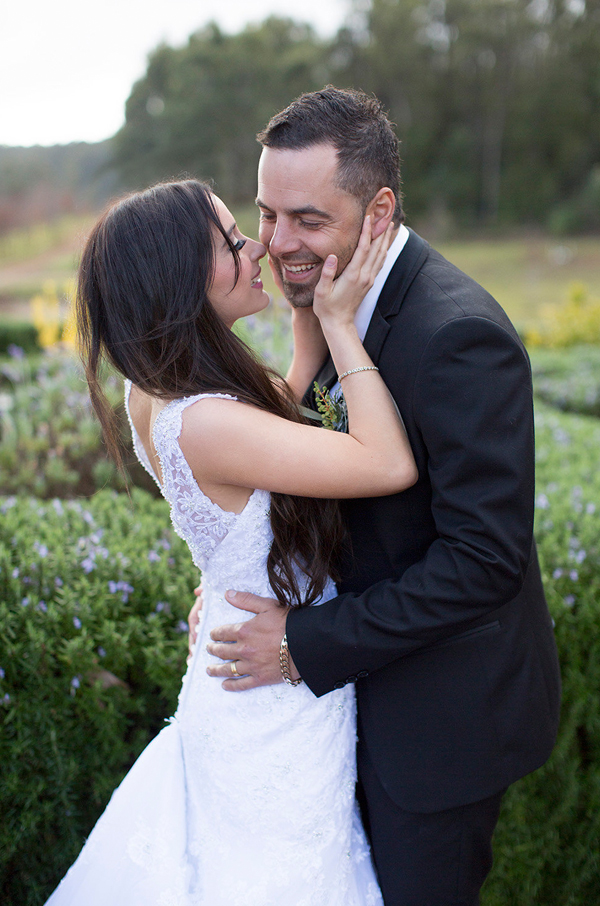 We chose the amazing Stonebarn for our venue because there are so many options that cater for whatever the weather throws at you. You can have a beautiful star-lit outdoor reception overlooking the amazing property, an indoor dining room experience or there is a beautiful undercover gazebo area, perfect for an even more vintage feel. It's a fairytale setting with the beautiful stonemasonry and a gorgeous truffiére backdrop below. Stonebarn fitted our style perfectly with beautiful light, warm terracotta tones and amazing timber features.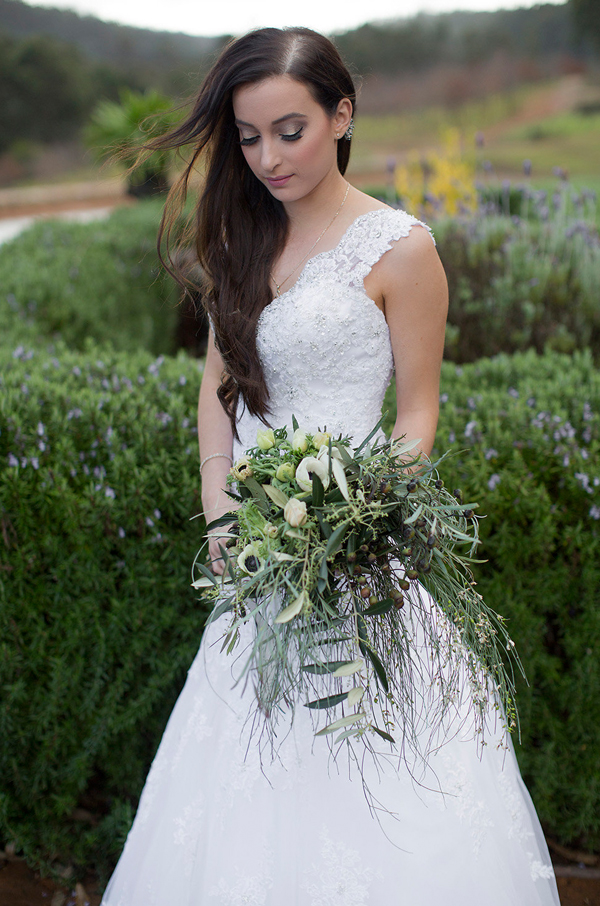 This shoot is all about rustic italian styling, mediterranean feel and romance. The table styling with simple colour tones, elegant cakes, candles, antique furnishings and hand written stationary, made us literally want to sit down and enjoy a glass of vino and be taken away to Italy for a couple of hours. You can create something styled and beautiful for your wedding at any location and give your friends and family a true heart-warming experience.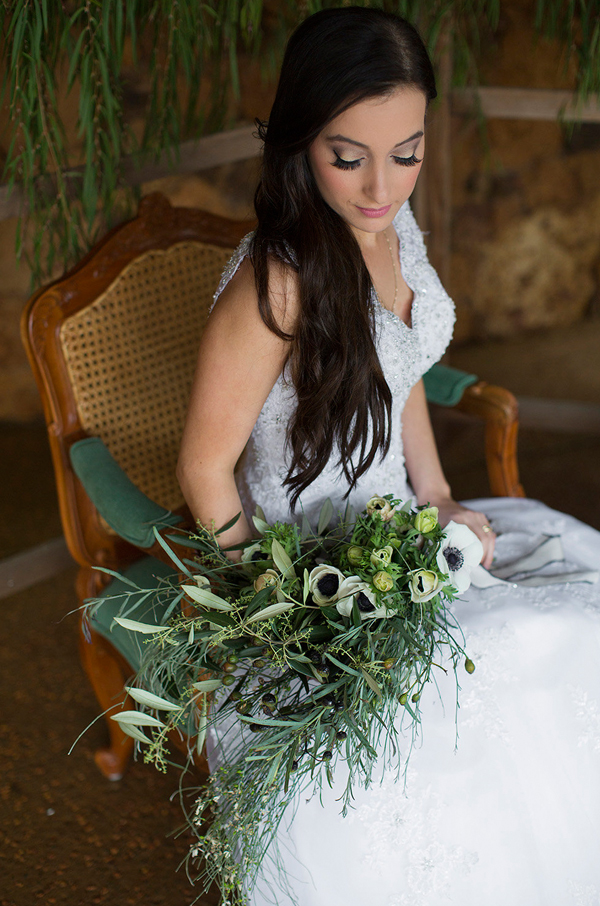 An incredible team of local creatives worked perfectly together and we absolutely love the results. We hope you do too.
Photographer: Holly, Holly Murphy Photography
Concept & Design: Lauren, The Style Est.
Flowers: Paula, Paula McKennay, freelance floristry
Cakes: Jess, Cherish The Cake
Makeup: Annie, Annie Giacomel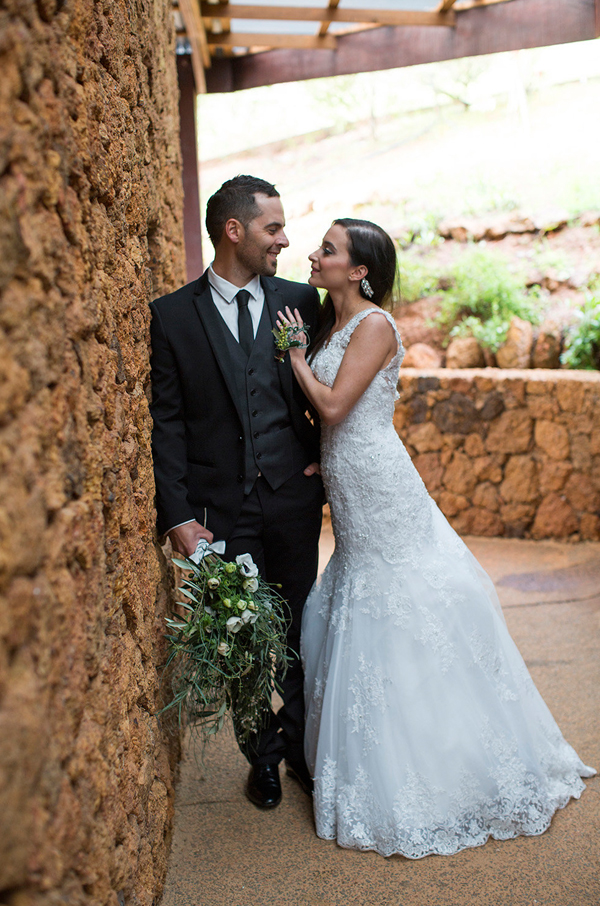 Get in touch with Holly Murphy Photography
info@hollymurphyphotography.com
www.hollymurphyphotography.com