Ellie and Ben chose our Two Night Wedding Package so that they could spend the night before their big day in our luxury wedding suites in the peace and quiet of our secluded forest location.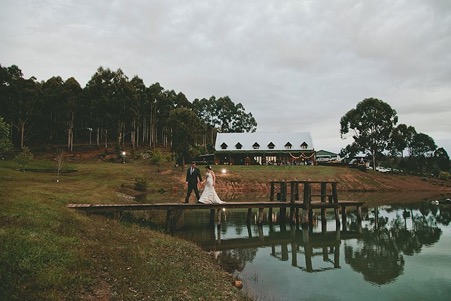 With ample space to sleep 16 people, Ben and Ellie were able to prepare for their big day in separate suites. As usual, all the men had to worry about was their suits: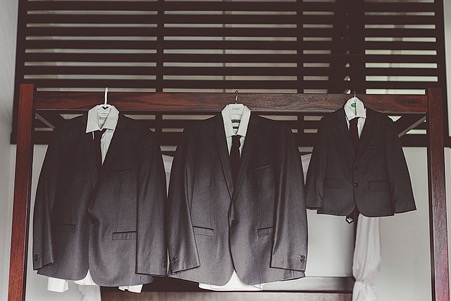 While Ellie had the full treatment from Margaret River Take 2 Hair Studio: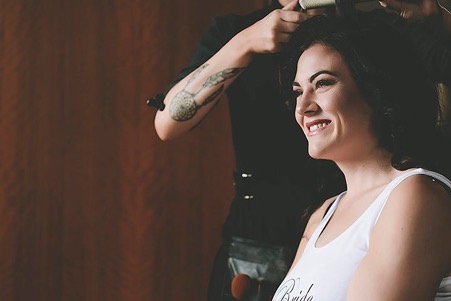 It was Ellie & Ben's dream to have a relaxed, intimate wedding ceremony and reception surrounded by close family and friends in the Karri forest. So Stonebarn, with the choice of six ceremony locations and three reception areas, was the perfect choice for them.
They did an amazing job of styling the riverside location themselves for their intimate wedding ceremony. Ellie tells us that "it is was specifically my sister, Gemma, who did everything, we were very lucky."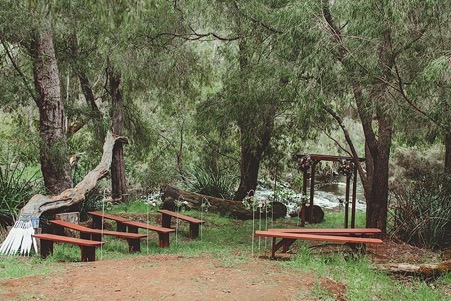 They also had a little help from Scentiment Flowers: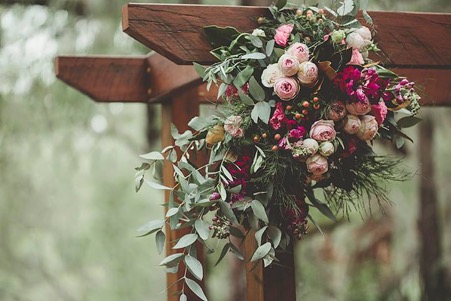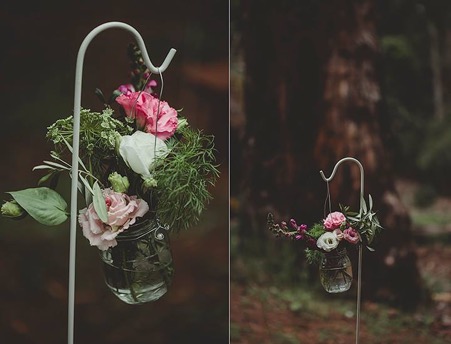 They also gave a personal touch to the reception areas they set up on the verandah and in the dining room: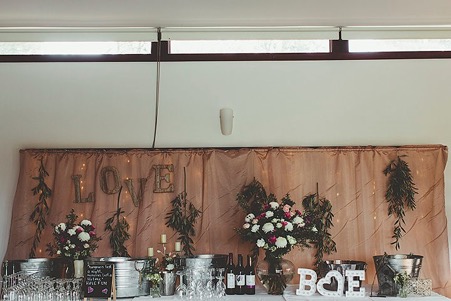 Even to the extent of offering guests a Freddo Frog in return for a polaroid photo as a memory of their special day.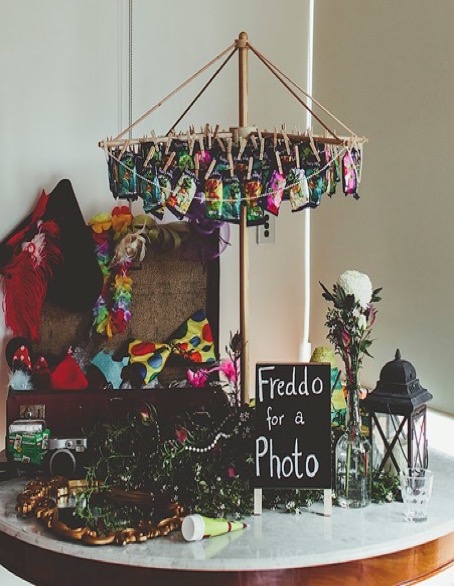 They just wanted everyone to "HAVE FUN"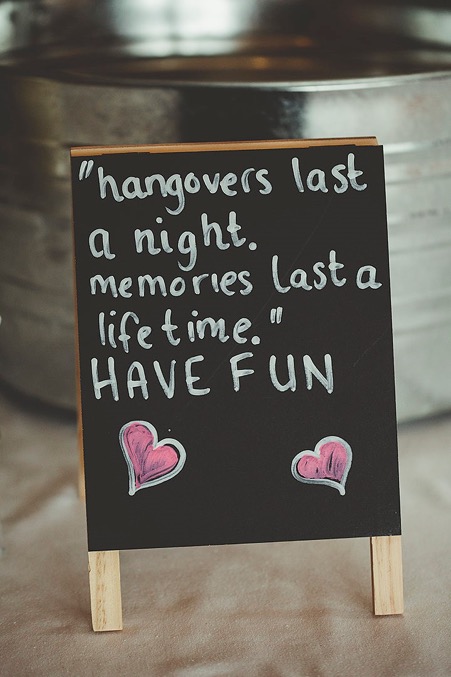 Ellie was given away by her brother, who walked her down to the serene, beautiful riverside ceremony location.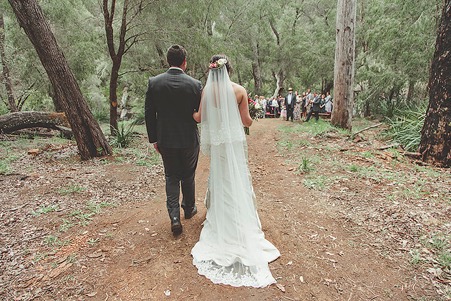 All their close family and friends witnessed a beautiful, intimate ceremony with the river flowing beside them.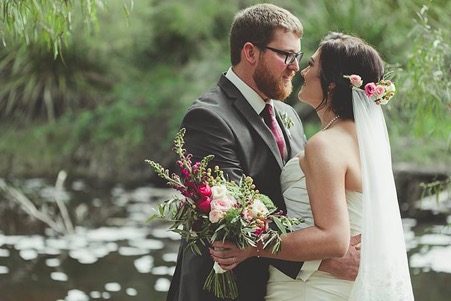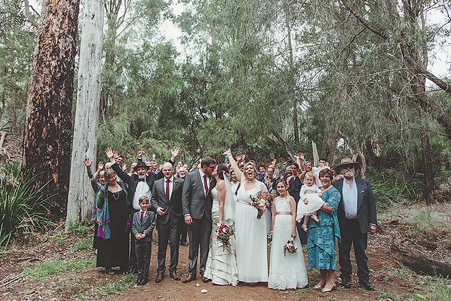 Ellie and Ben made the most of the multiple photography locations on the 160 acre estate. Their wedding day was captured beautifully by Kellie Sinclair: On the dam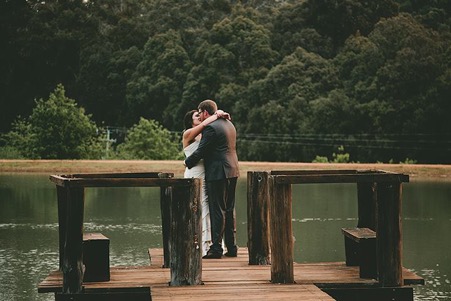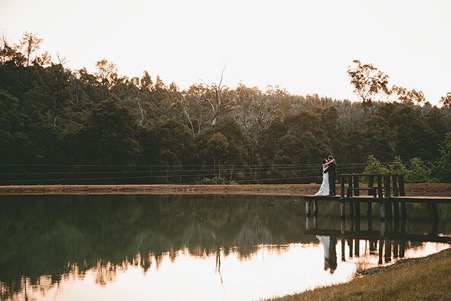 In the ancient karri forest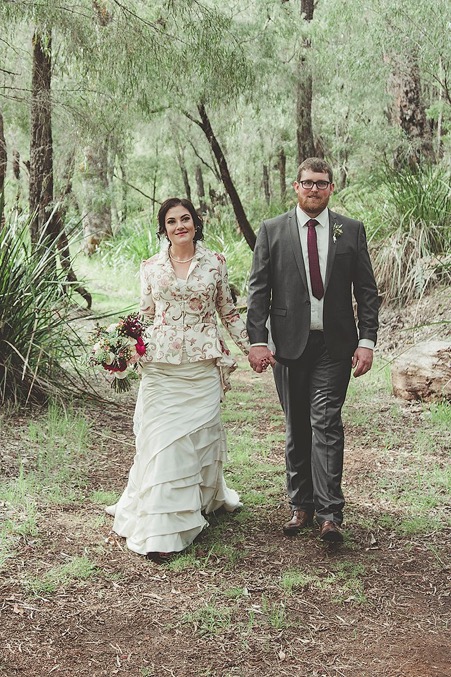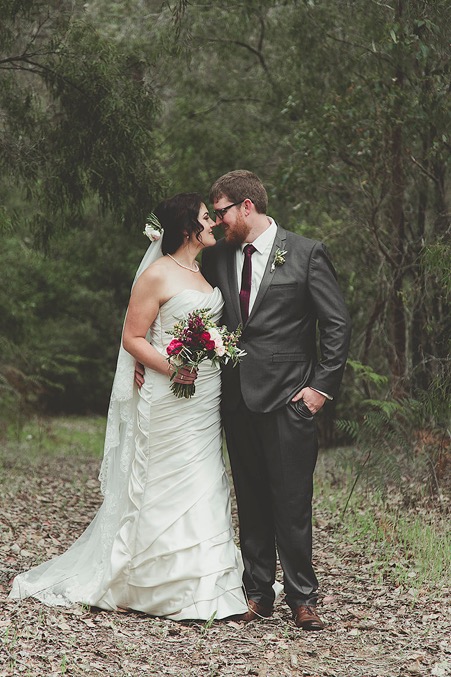 On the old bridge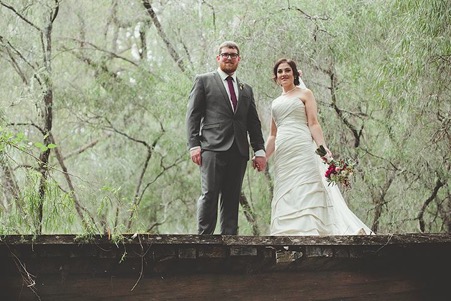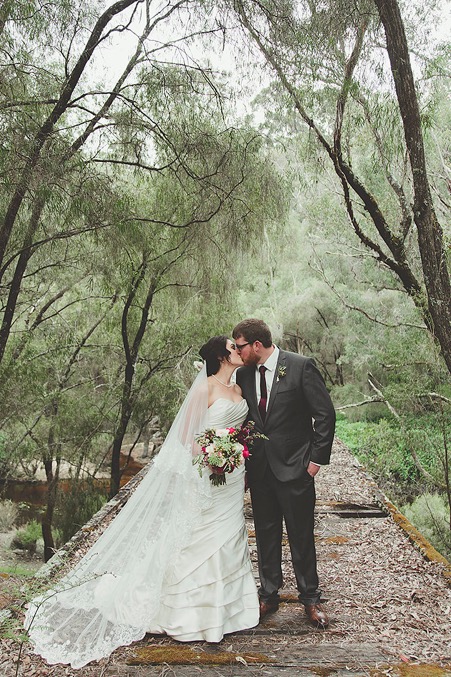 And in the clearing.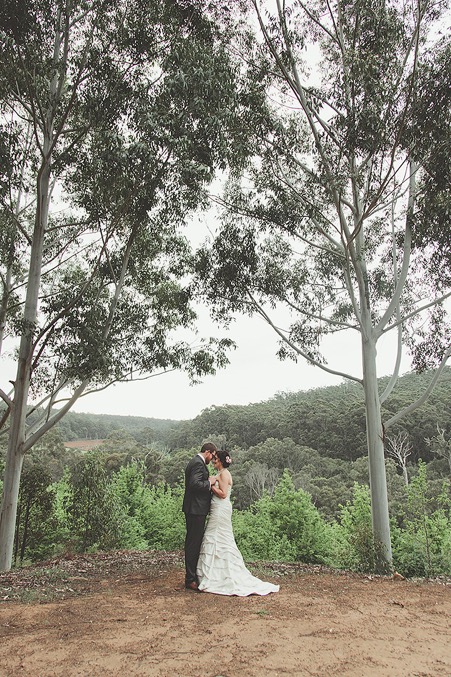 Ellie told Stonebarn: "I loved the venue. I tell everyone about it who will listen. Between you guys and the Laundry 43 our weekend was amazing. And both my photo lady (Kellie Sinclair) and video lady (Zaneta Van Zyl) did amazing. You guys all deserve a shout out."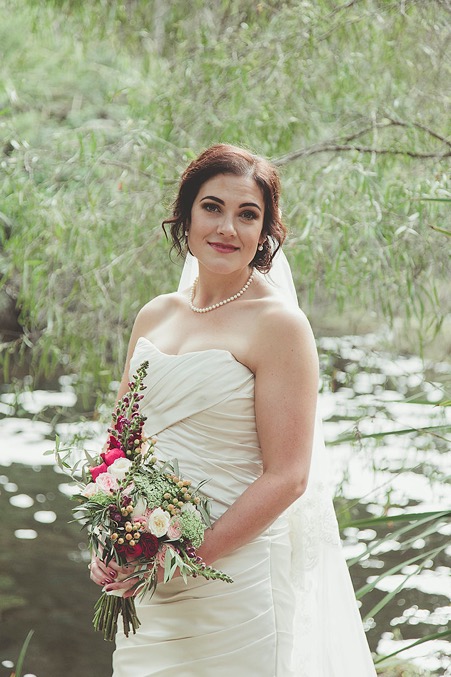 Ellie: "I love your venue so much. I hope Ben and I can come back sometime. Happiest weekend of my life. So beautiful and relaxing."
Thank you so much Ellie for your kind words. We're so glad you love Stonebarn as much as us! We wish you and Ben every happiness as husband and wife.