Morgan and James tied the knot at Stonebarn on 13th March 2021. Their Stonebarn wedding story is told below through the lens of talented Brooke Amy Photography.
Morgan first found Stonebarn through wedding planning website Easy Weddings. The website selected Stonebarn as a good fit for their criteria. Stonebarn was one of a couple of venues they were interested in, fortunately for us Morgan and James saw Stonebarn first and instantly fell in love with it.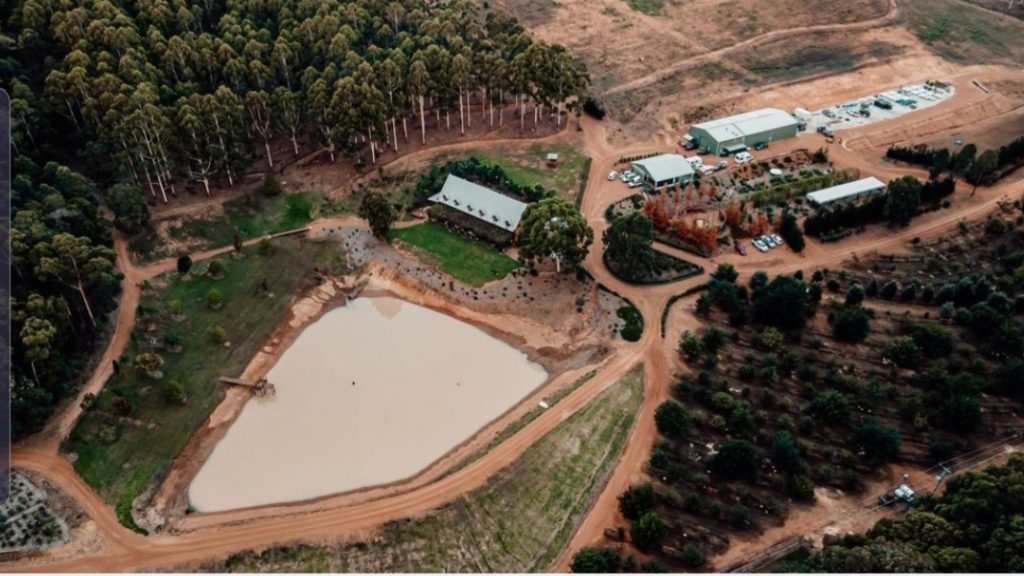 Their wedding had already been postponed twice, originally they were going to hold it in Melbourne at a similar venue where all the guests could stay onsite and where they had the option to stay for a longer period, so when they found Stonebarn they were over the moon. They loved the fact that nobody was going to stop them from having a wedding that lasted 3 days! They also wanted a do-it-yourself type of wedding so Stonebarn certainly ticked all the boxes.
Morgan and James chose our 5 night wedding package. They travelled down 2 days before the wedding as did some of their guests, while all the other guests arrived the day before the wedding. By arriving 2 days before the wedding meant they had plenty of time to set up and style the ceremony and reception locations themselves. They used some of our own furniture, such as the arbour and benches for their ceremony at the Lower Clearing: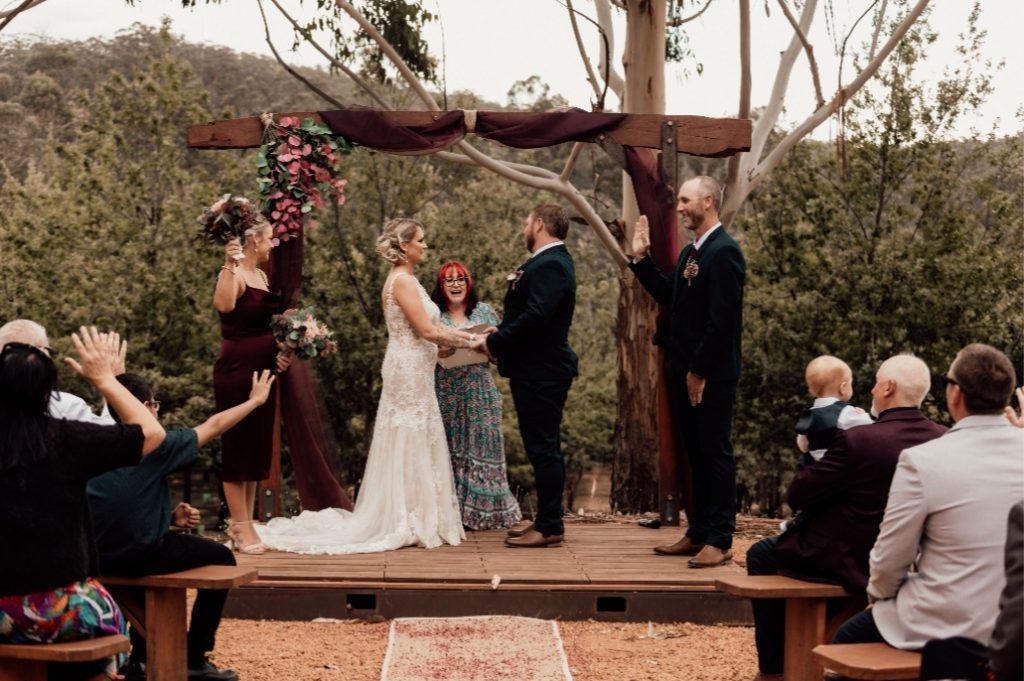 For their reception on the verandah they also used our white chairs as well as furniture from Lonsdale Party Hire: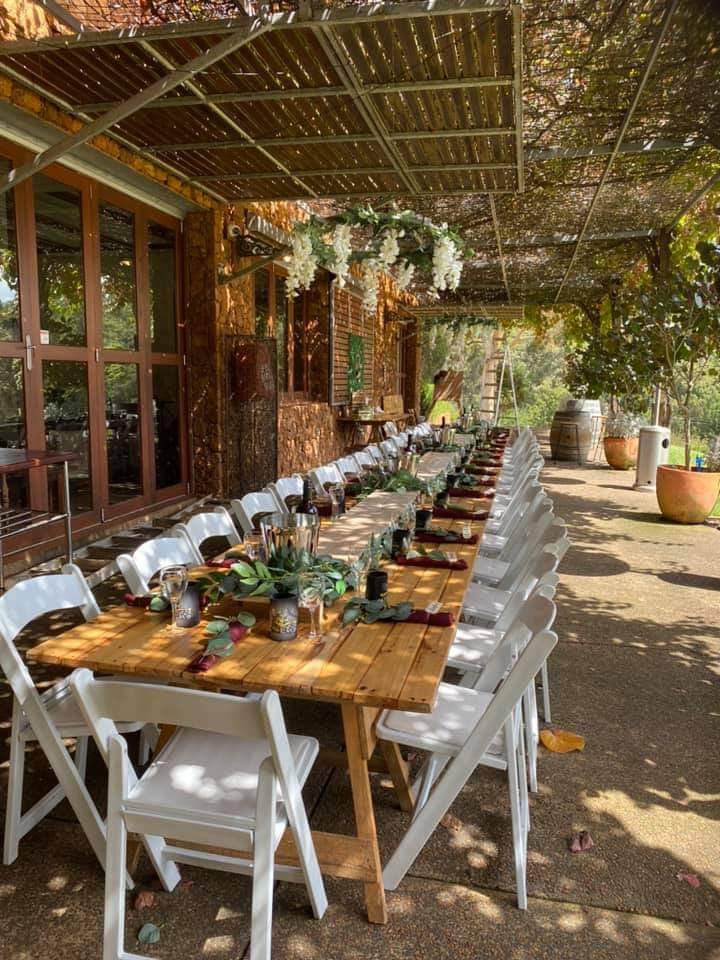 The rest was supplied and styled by themselves to create their very own look and atmosphere for their special day: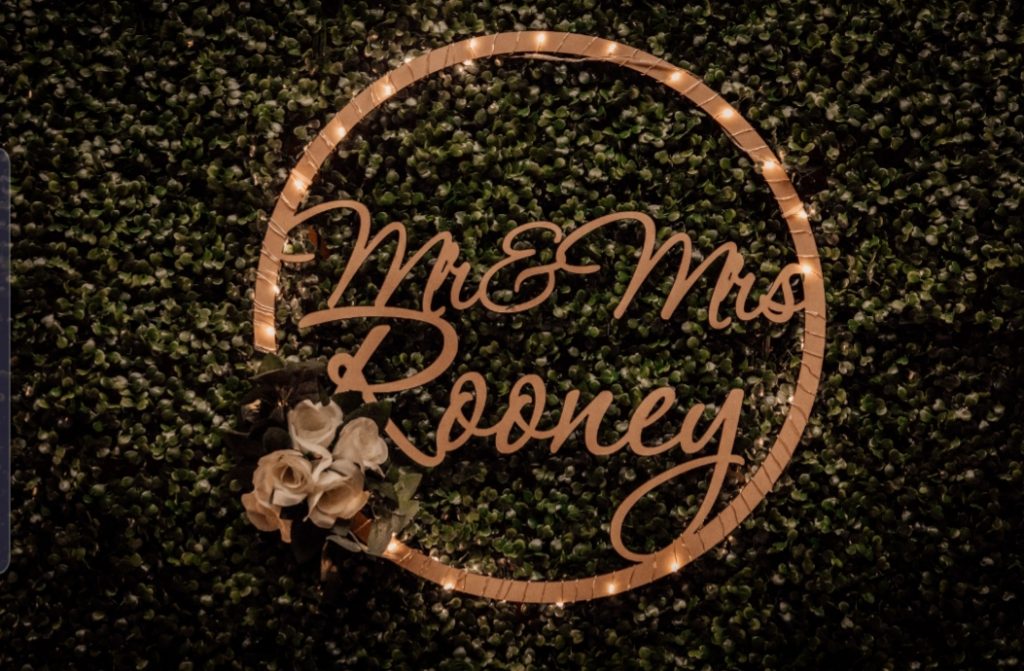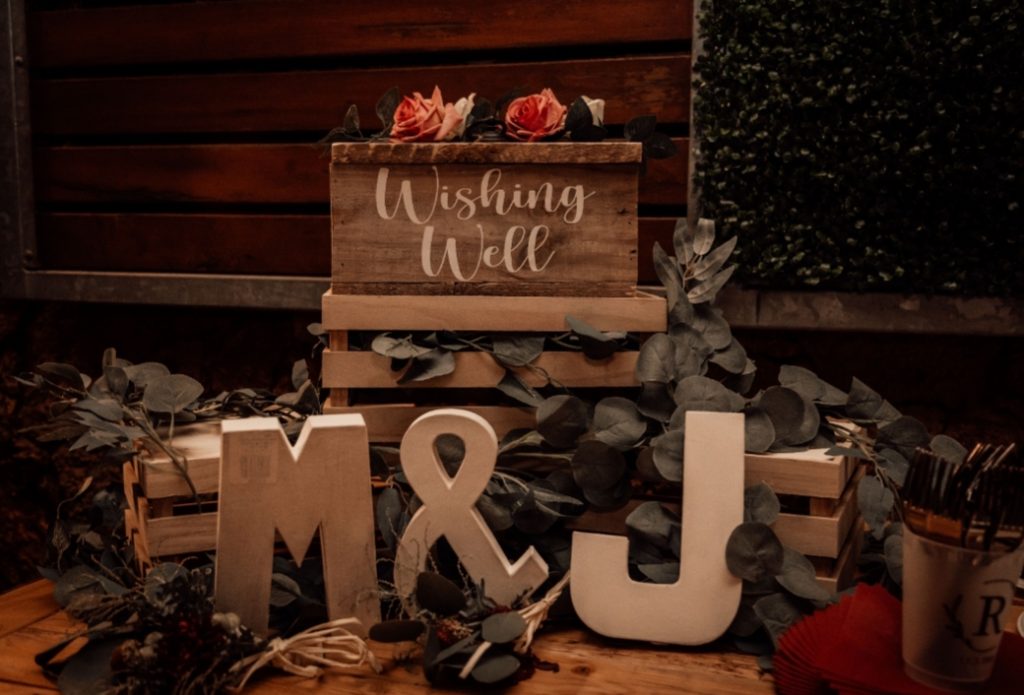 Waking up already at the venue on the day of their wedding gave Morgan plenty of time to get ready for her big day and took away all the stress of having to get to the venue by a certain time.
Makeup was done by Olivia Giancono and hair was styled by Allure Beauty: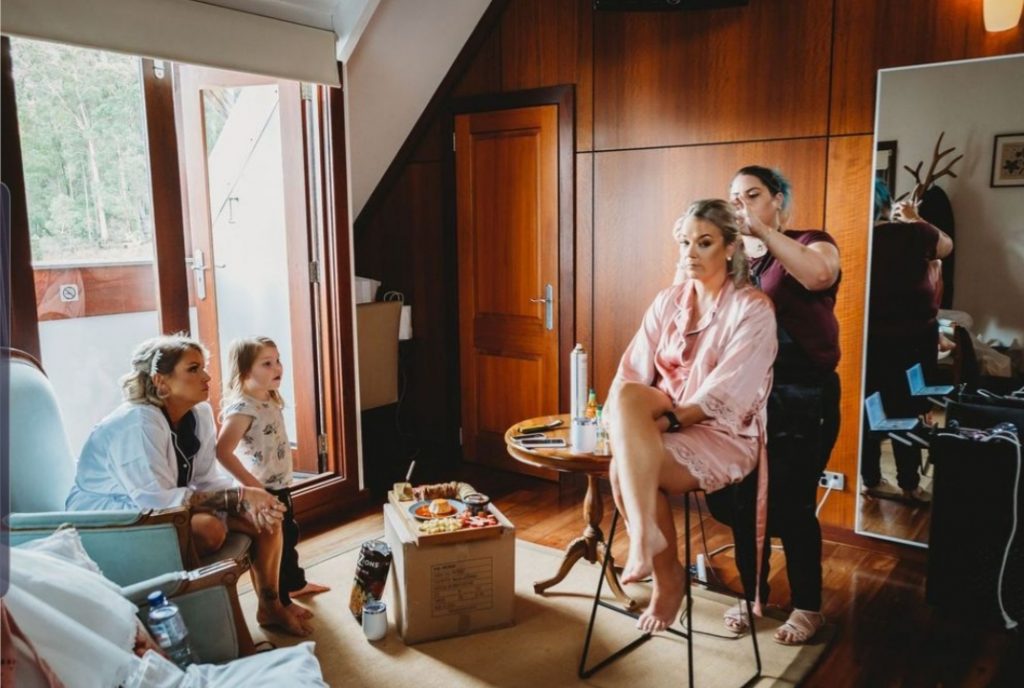 Morgan's wedding dress was from Tuscany Bridal, the bridesmaids dresses were from Forever New and the men's suits were from Connor. All the bouquets were created by Luxe Floral Co.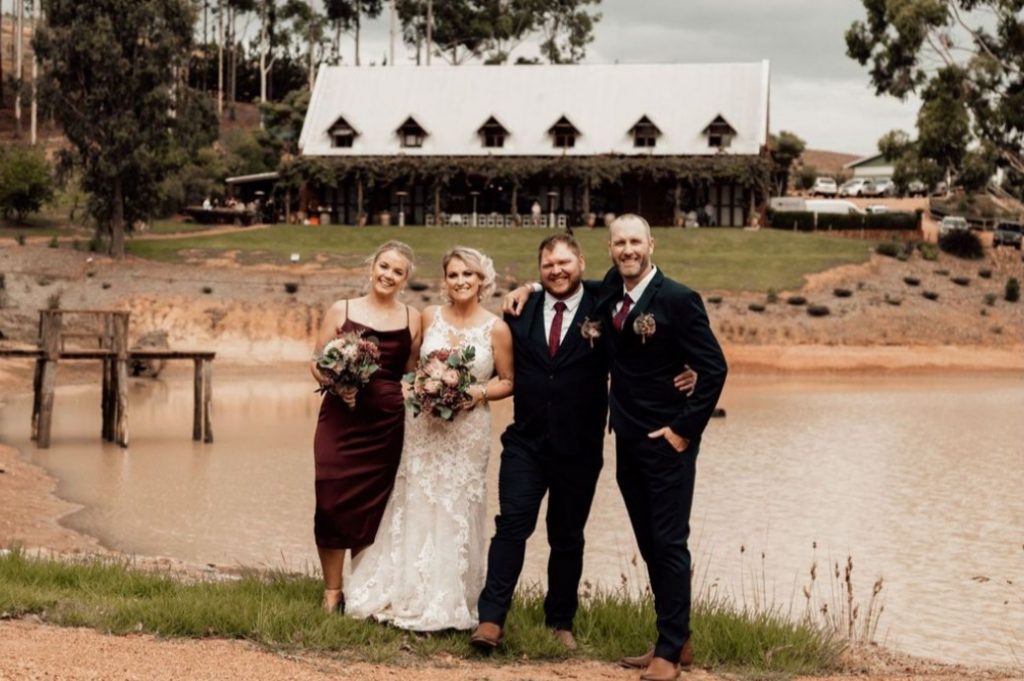 The alcohol was purchased from Dan Murphy's and the catering was done by Taste Budds – according to Morgan it was the best wedding food she has ever tasted.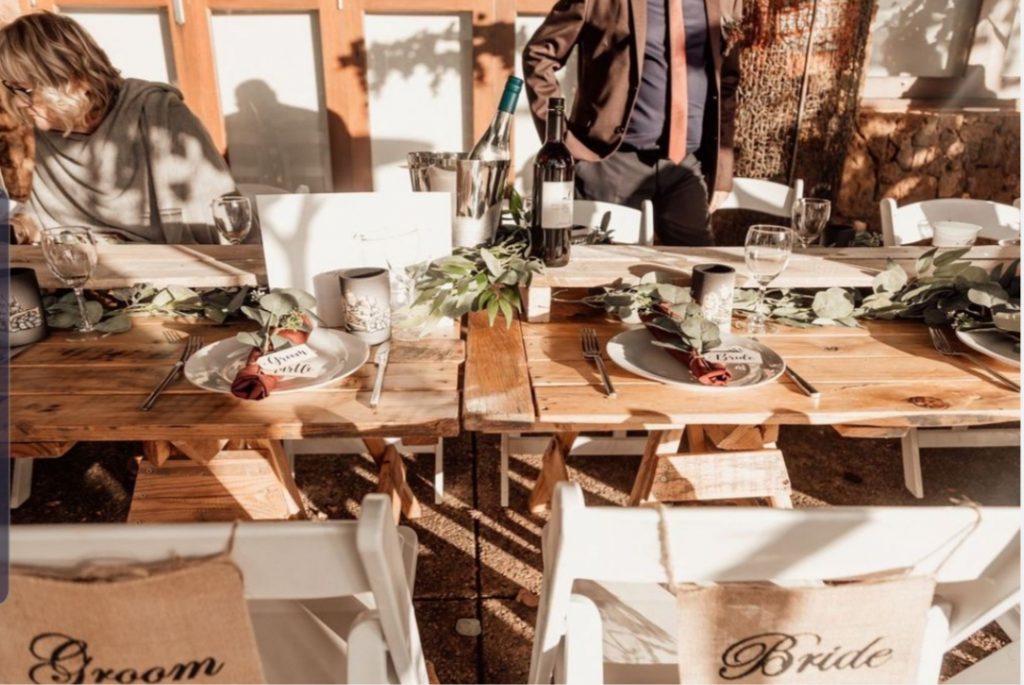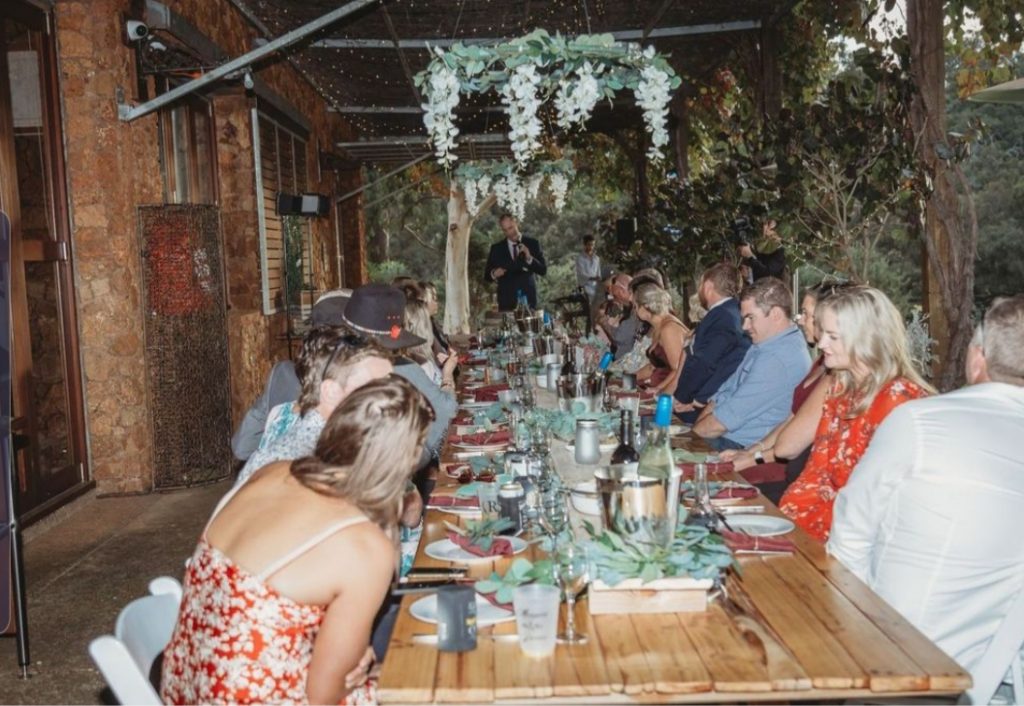 Believe it or not, the amazing cake was made by her friend Vicki Pyke: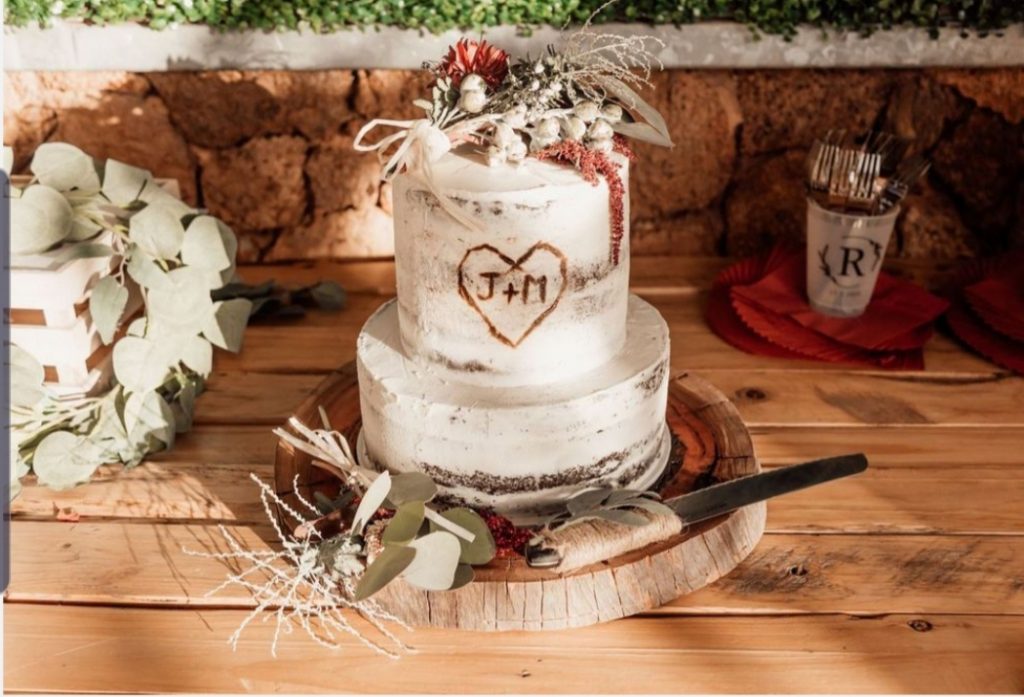 Their standout moments were the surroundings for the wedding, the verandah setting and the lush grass: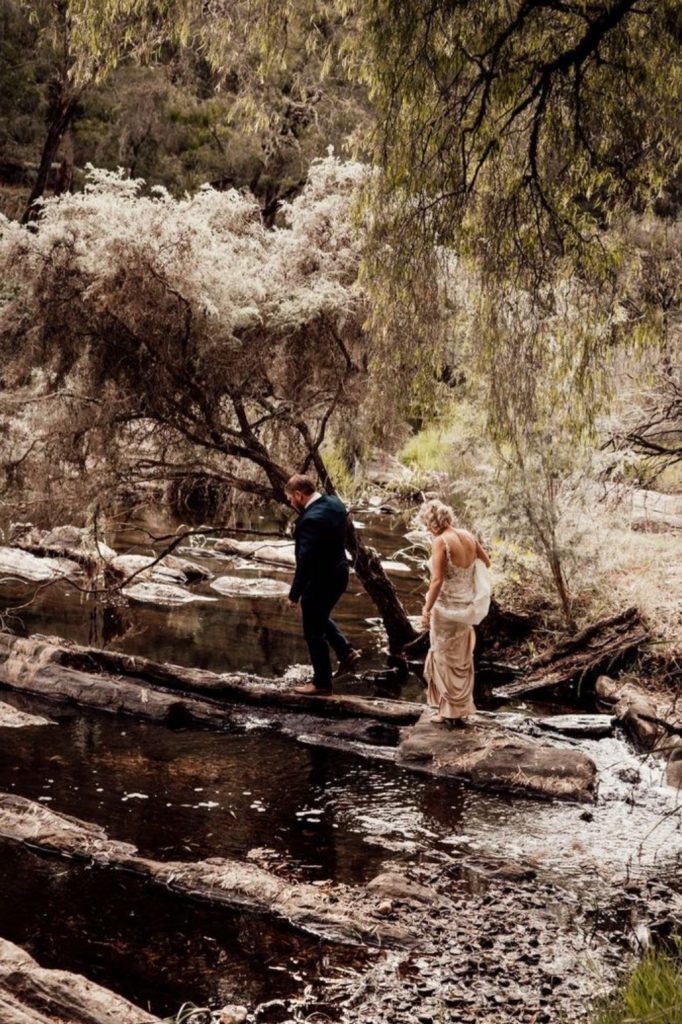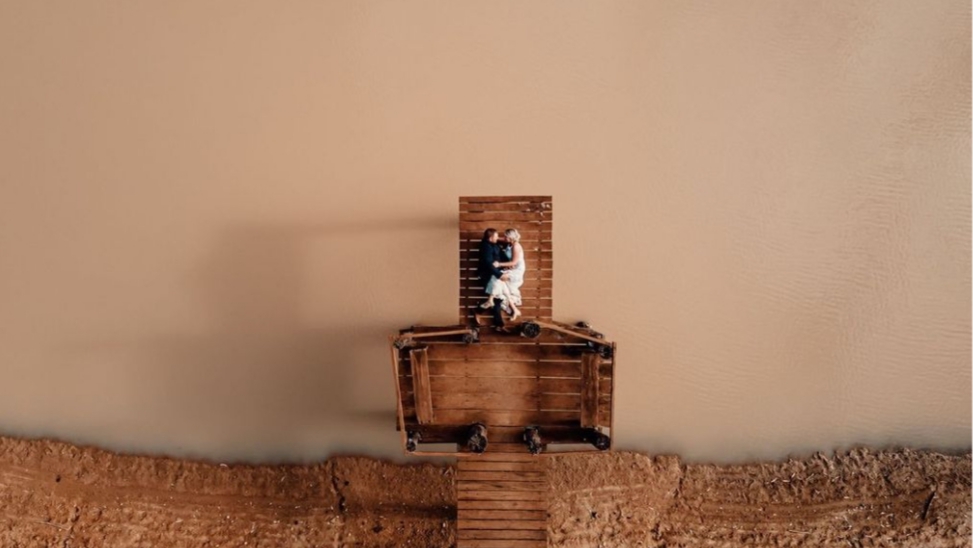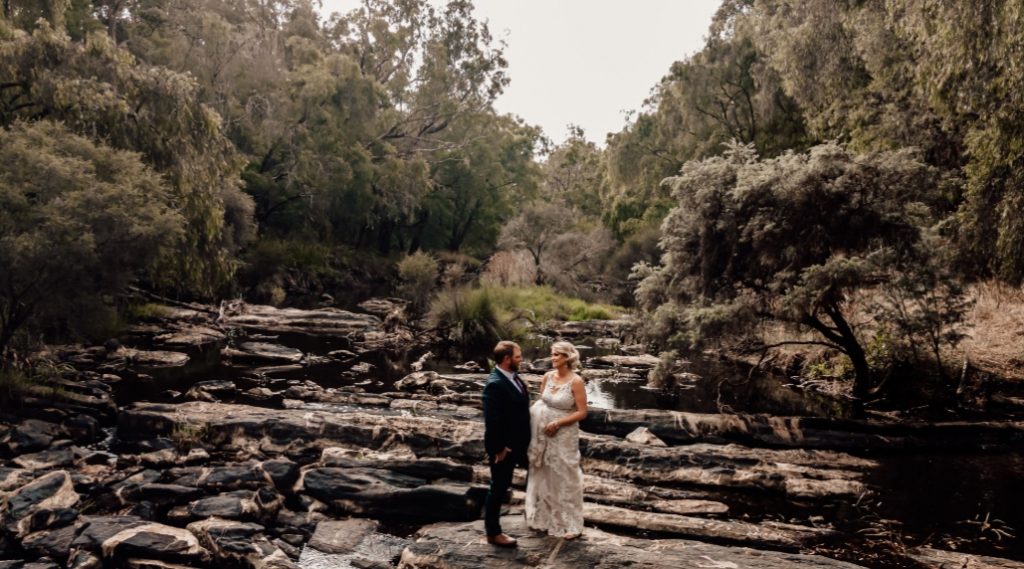 And of course, it was also very special being able to share the wedding with their friends with no end time in mind and being able to crawl up to bed at anytime!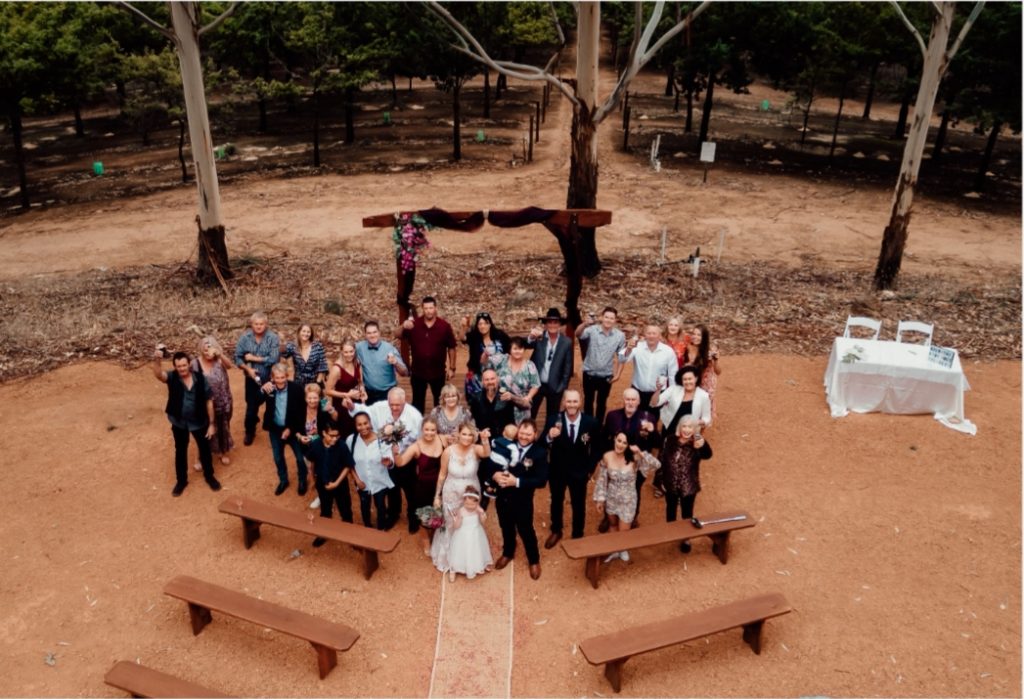 Congratulations Morgan and James! Thank you so much for choosing Stonebarn for your wedding. We hope Stonebarn will hold special memories for you both throughout your married life.