Ashleigh and Clint married at Stonebarn earlier this year on 15th March 2018. We recently caught up with Ashleigh to find out more about her Stonebarn experience.
Stonebarn: How did you find out about Stonebarn (e.g. Google search, Facebook, word of mouth, etc.)?
Ashleigh: We actually saw photos of Stonebarn pop up on our Instagram feed, when we were first looking at wedding venues and getting ideas of what me might like (and mutually agree upon!).
Stonebarn: What made you chose Stonebarn over other wedding venues?
Ashleigh: We both loved the outlook over the dam, and the big veranda area – the 'look' was exactly what we were after – we knew we wanted a big property were we could have a big group stay with us and make it a bit of a festival of Wedding, rather than just a few hours!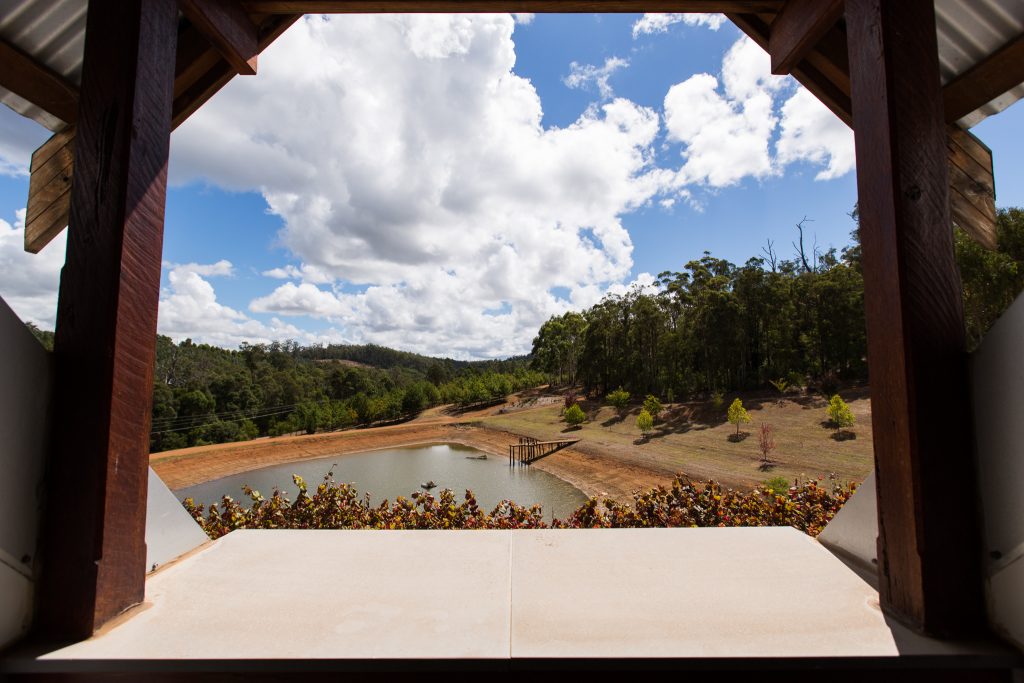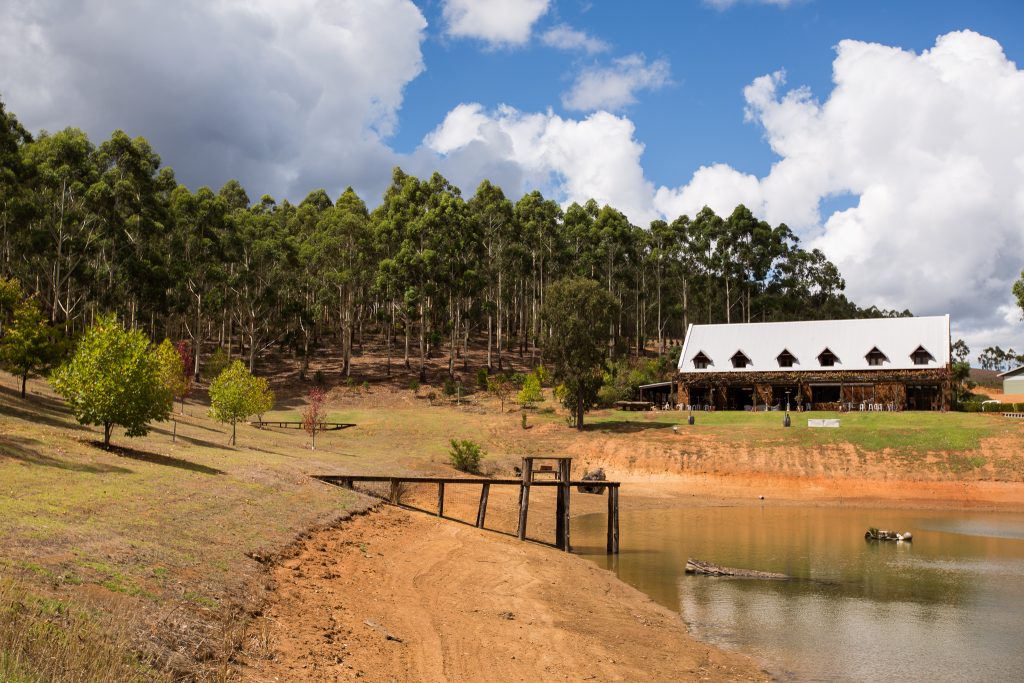 We wanted a body of water(!), lots of trees, and a rustic sort of feel, but with all of the luxury of a 5 star venue and accommodation.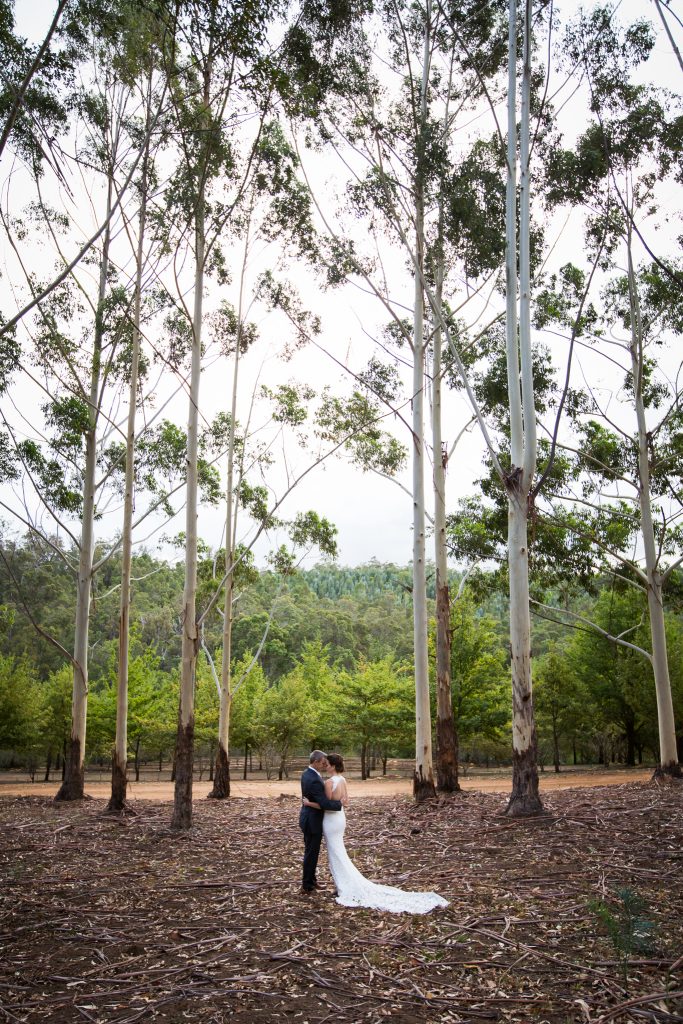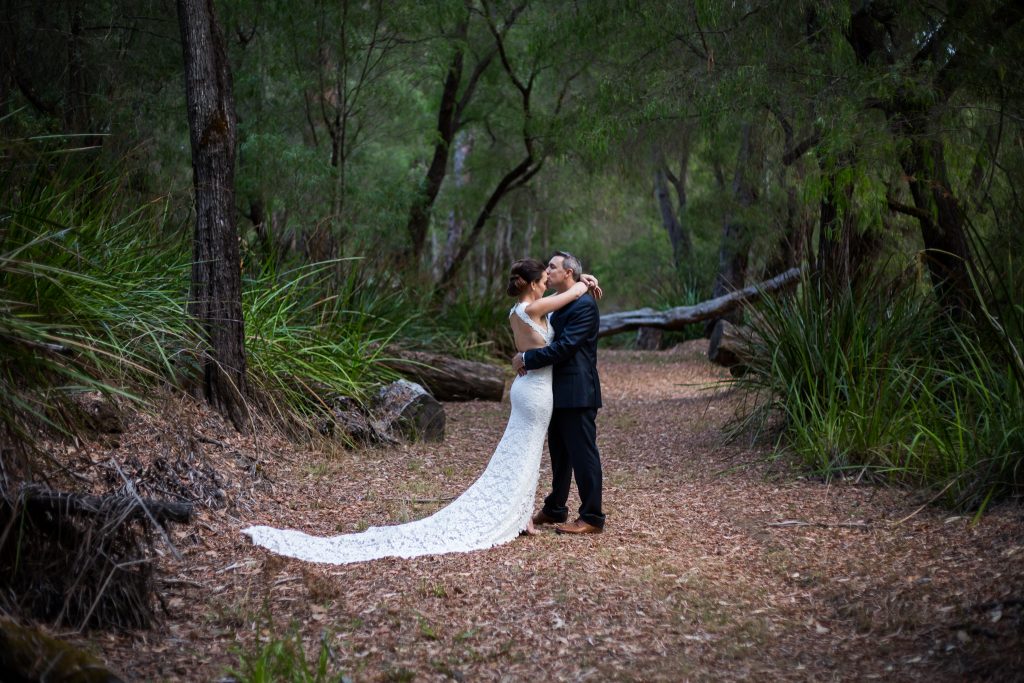 So Stonebarn absolutely ticked all of those boxes just in those few images we saw early on.
We kept that image or idea in mind when looking at lots of other places (and I mean, LOTS!). We knew we wanted to be 'away' for our wedding. We looked in South Africa, we looked in Bali, we looked in South Australia, but we kept coming back to Stonebarn!
We wanted to do something a little different to any wedding we'd been to before. We'd looked at wineries, hotels, golf clubs etc., but Stonebarn really had the 'feel' that we were after, in being homely and laid back, but also grand and impressive too!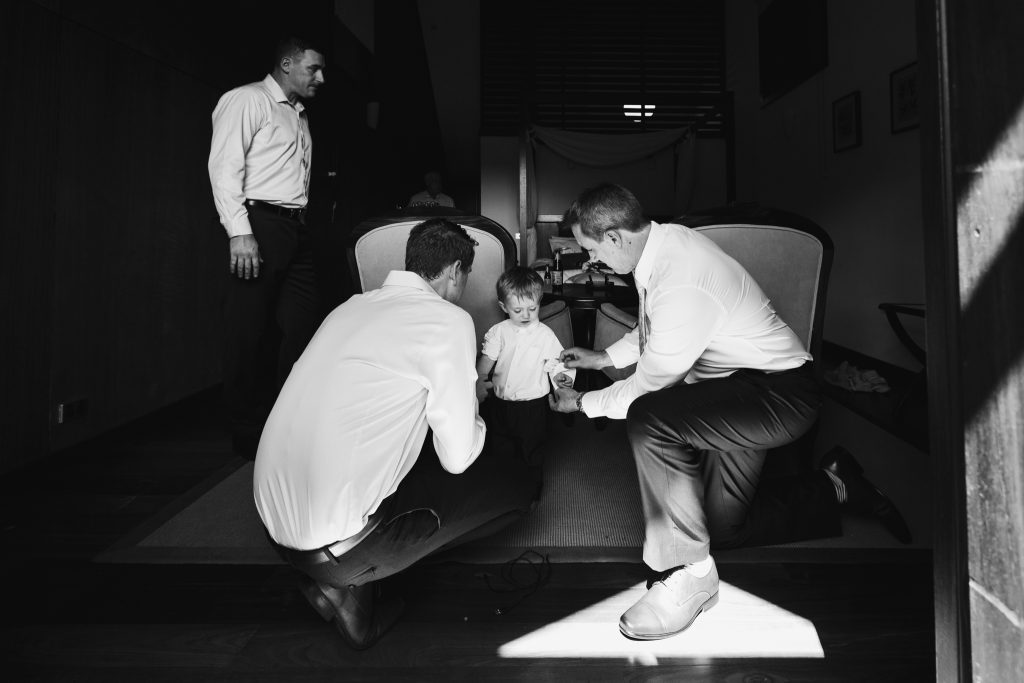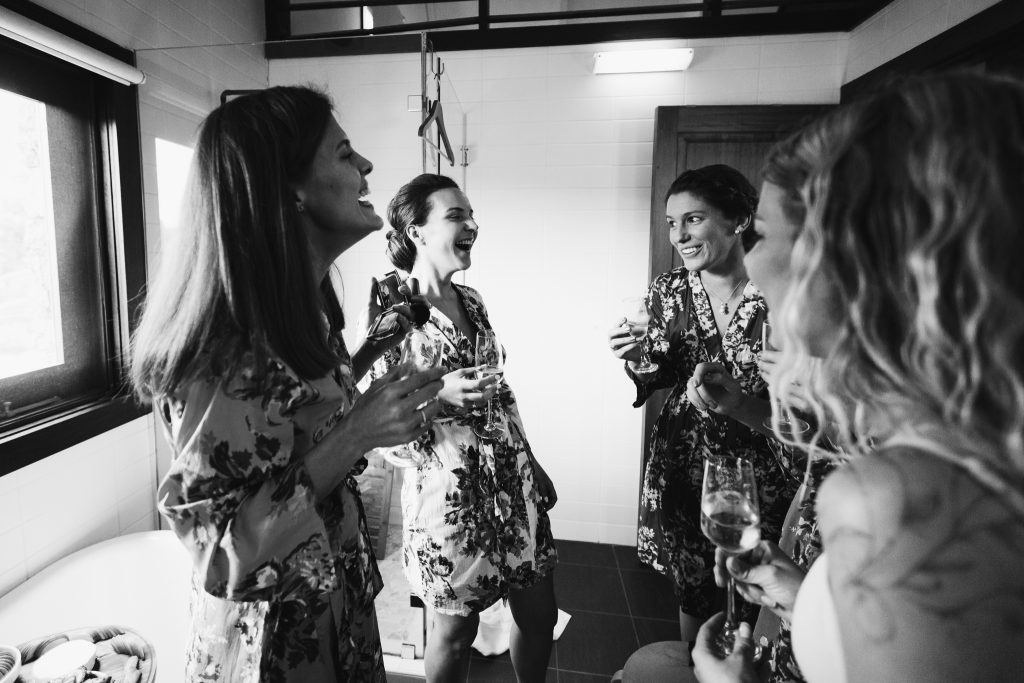 The accommodation and the property are beautiful, charming and rustic, but luxurious and have that 'wow' factor.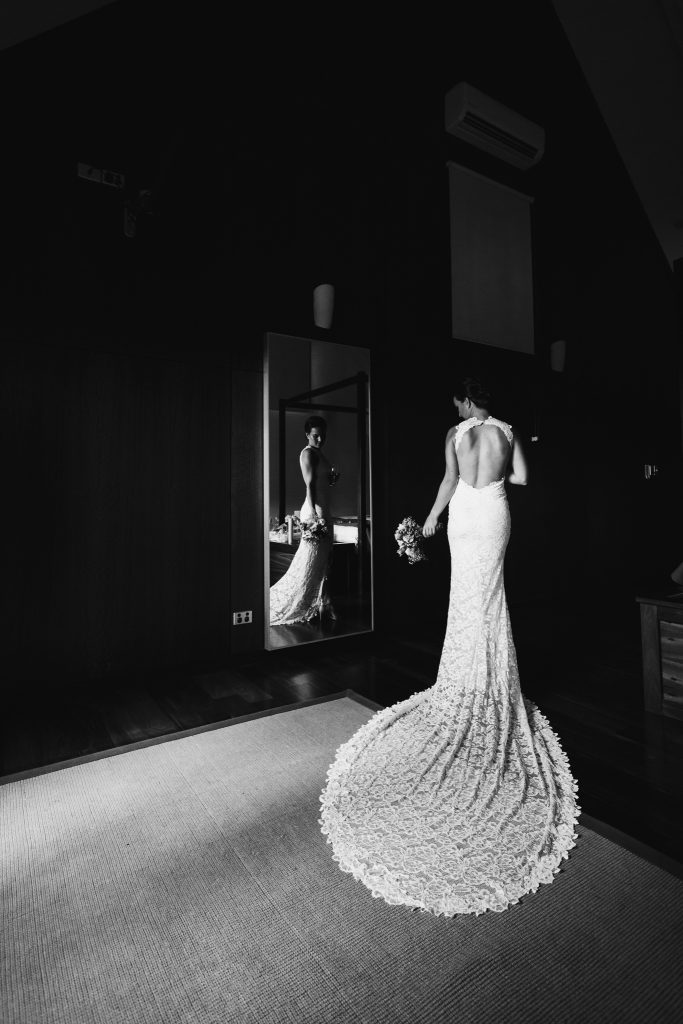 We also really loved that we could really make the day exactly what we wanted, rather than having to pick from pre-set packages etc.
Stonebarn: Which wedding package did you have?
Ashleigh: We picked the mid-week package (but added an extra day, as thankfully it was still available!), mostly because I wanted to ensure we would take more than 2 days off work! I knew that if we got married on a Saturday, we'd be right back to work on the Monday! This way, at least we managed to get 5 days off work!
Stonebarn: Did you travel down the day before the wedding?
Ashleigh: We got married on the Thursday, and travelled down on the Wednesday. Because we chose to do a few things ourselves (and when I say "ourselves", I mean with the very talented and amazing help of our closest friends, and wine!), like the flowers and the wedding cake, we decided we'd all get down on the Wednesday afternoon and have a BBQ, and try our hand at floristry and cake making!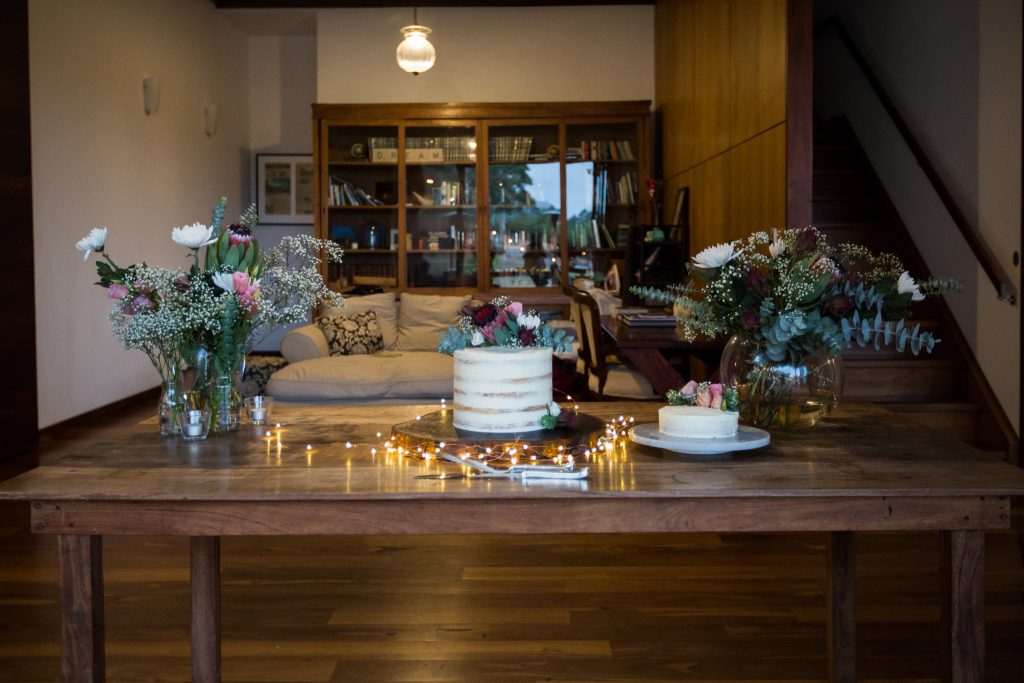 It was great fun, it turned out fabulously, and we made some memories we will forever cherish – being able to share that time with our closest friends just made our wedding celebrations so much more special.
Stonebarn: Where did you hold your ceremony?
Ashleigh: We had our ceremony in the top clearing.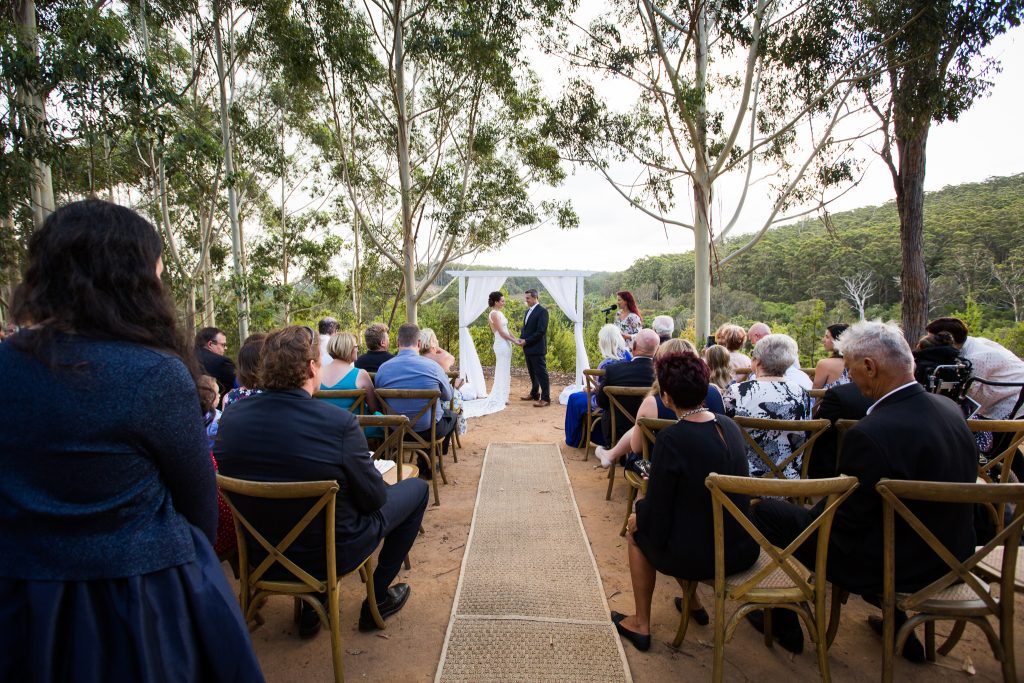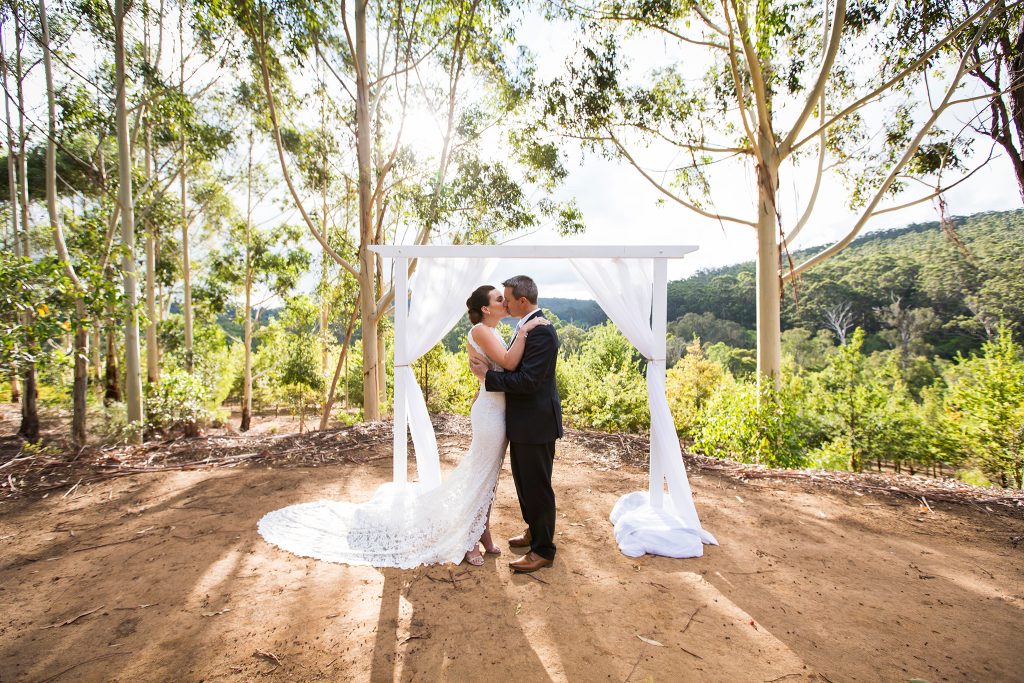 It was so hard to choose (and apologies to my very patient, helpful and kind wedding planner, Lauren at Ferguson Valley Events for literally letting me procrastinate until the day before the wedding!), because there are SO many beautiful spots on the property, but aside from the gorgeous outlook over the forest, the logistical advantage the top clearing afforded us, in allowing some people to drive and park in the lower clearing, who were not able to walk up the hill was perfect.
Stonebarn: Where did you hold your reception?
Ashleigh: We had our reception on the verandah and set up a little play area for the kids in the dining room. It was great.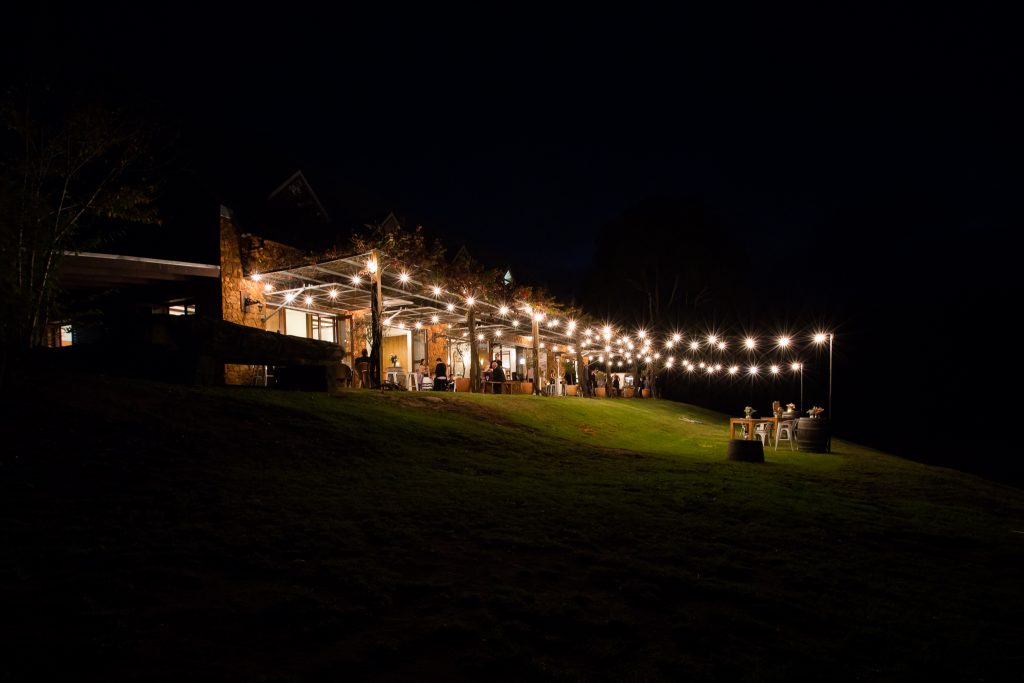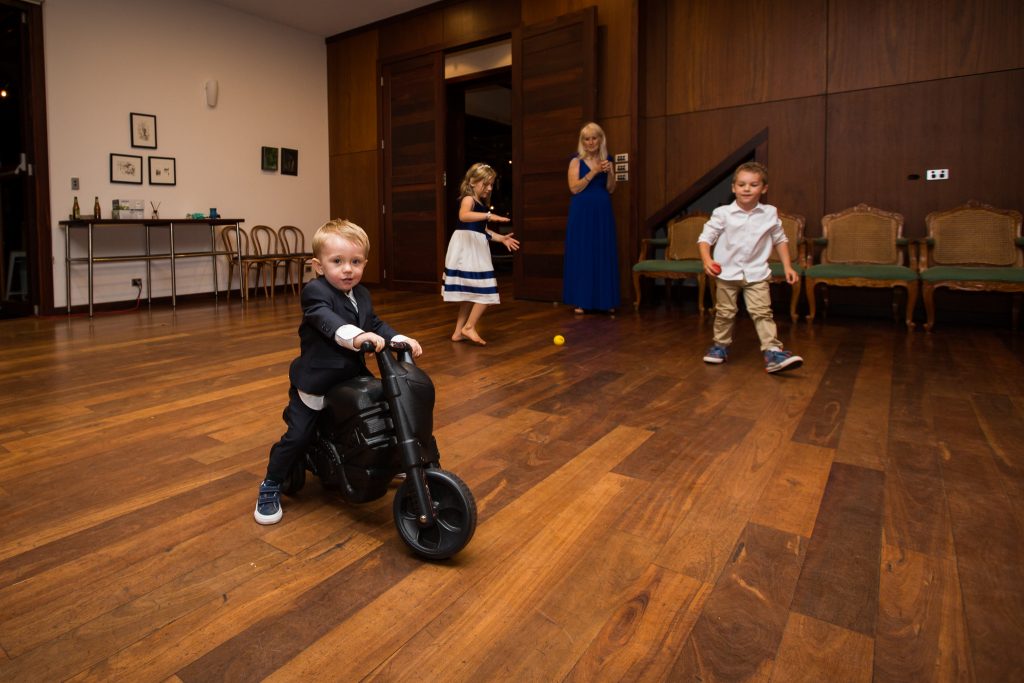 Stonebarn: Were there any standout moments? If so, what were they?
Ashleigh: Everything was absolutely perfect, so it is so hard to pick just a moment or two!
Enjoying the absolutely amazing sunset over the dam the night before our wedding – we had a bbq and invited some of our friend who had already arrived in the area. It was the perfect start to our festivities.
Seeing all of our closest friends relax in the comfy, casual set up on the verandah by the very talented ladies at Ferguson Valley Events, made it really homely.
Enjoying the amazing Bar-a-Van (Charlie and Collette).. our amazing G& T theme sure went down a treat!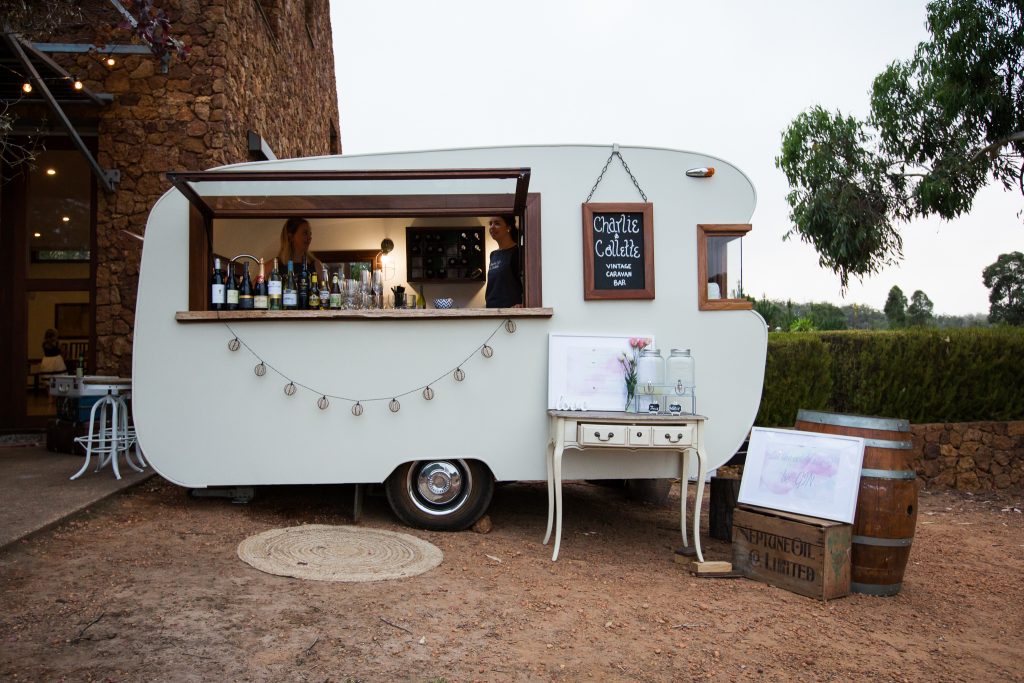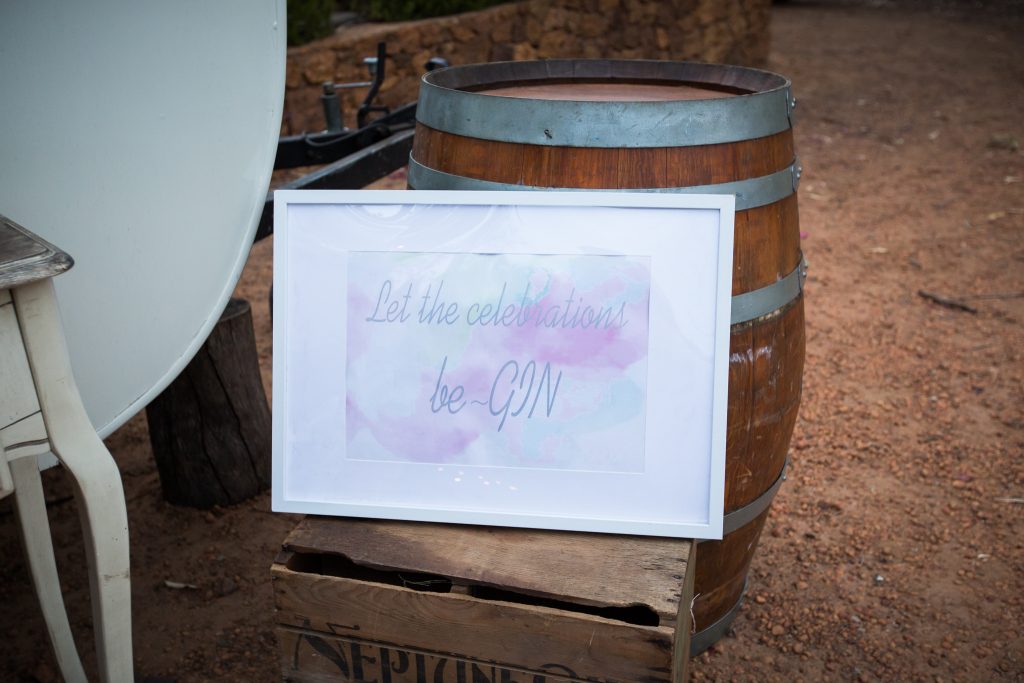 Getting to relax and enjoy the beautiful property the day before, and the days after the wedding really helped us to relax and make some super special memories, not just of the few hours of a ceremony and reception, but a whole long weekend!
Stonebarn: What made the wedding so amazing?
Ashleigh: That we could make the day exactly as we wanted it was amazing.
Clint and I are both pretty laid-back and low-key, so the fact that we could completely set the tone and feel of the day and how it played out helped us relax and enjoy it so much more.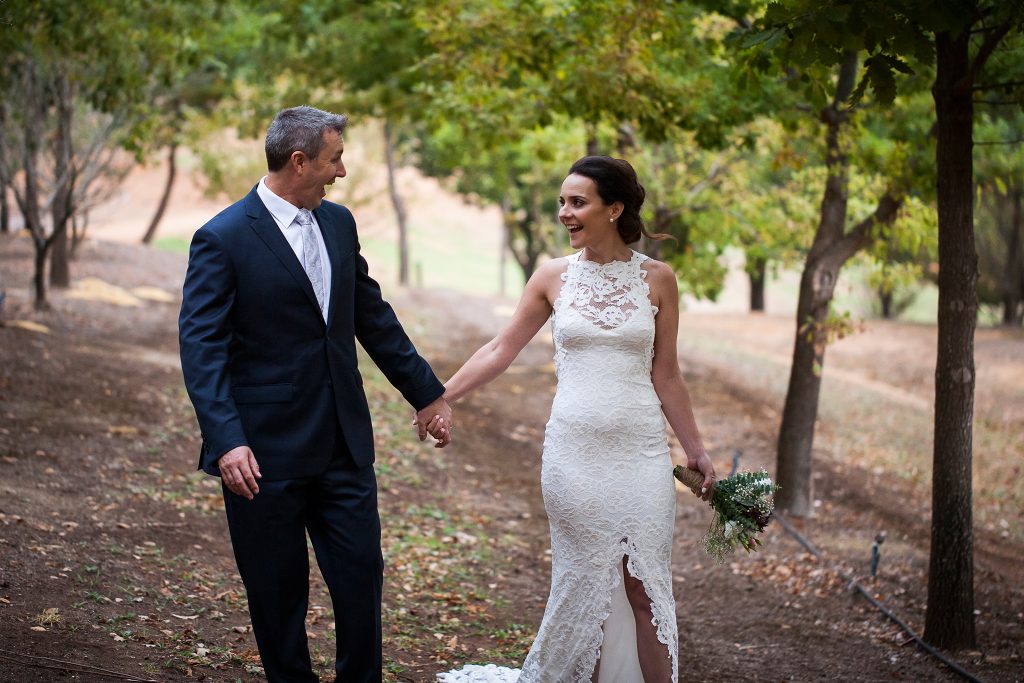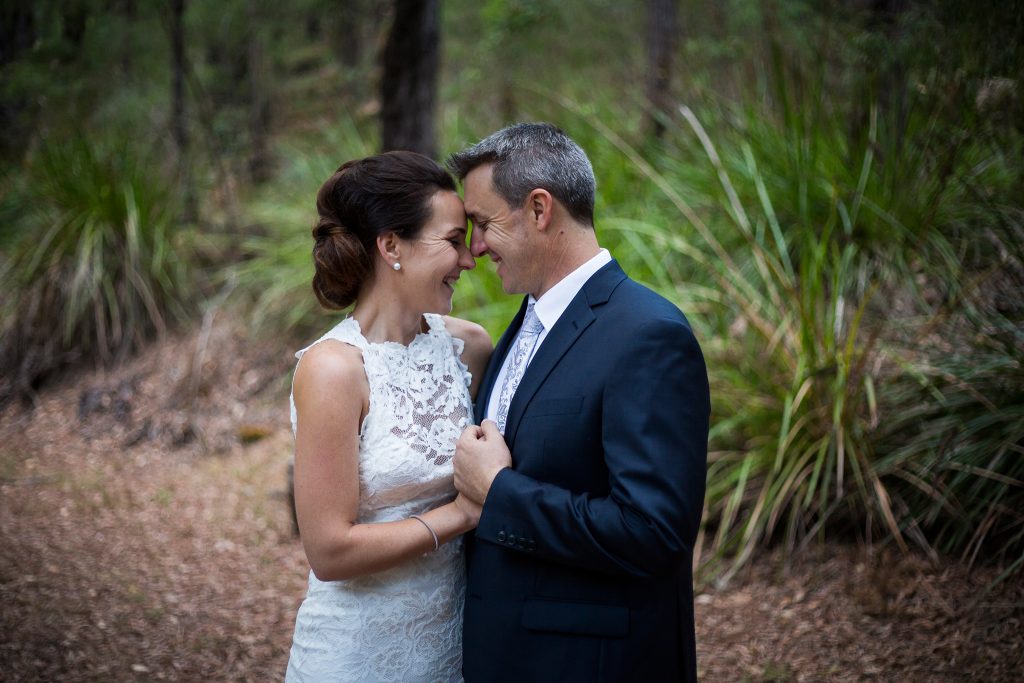 We wanted to find a balance between organised and running smoothly obviously, while not too rigid and 'over planned'; a very relaxed, easy going feel (particularly as we knew our 20 month old son would really be running the show! (as can be seen from the photo below) Damon running back down the aisle, and he and his girl friend Olivia stealing the lime-light, having a kiss on the log while Clint and I read our vows! Haha!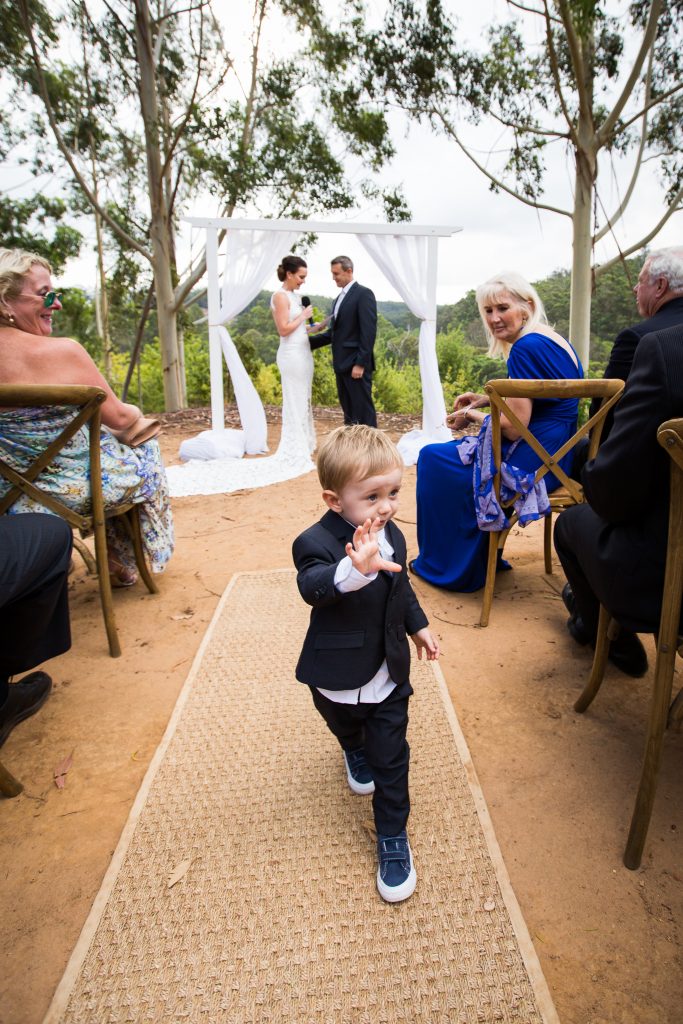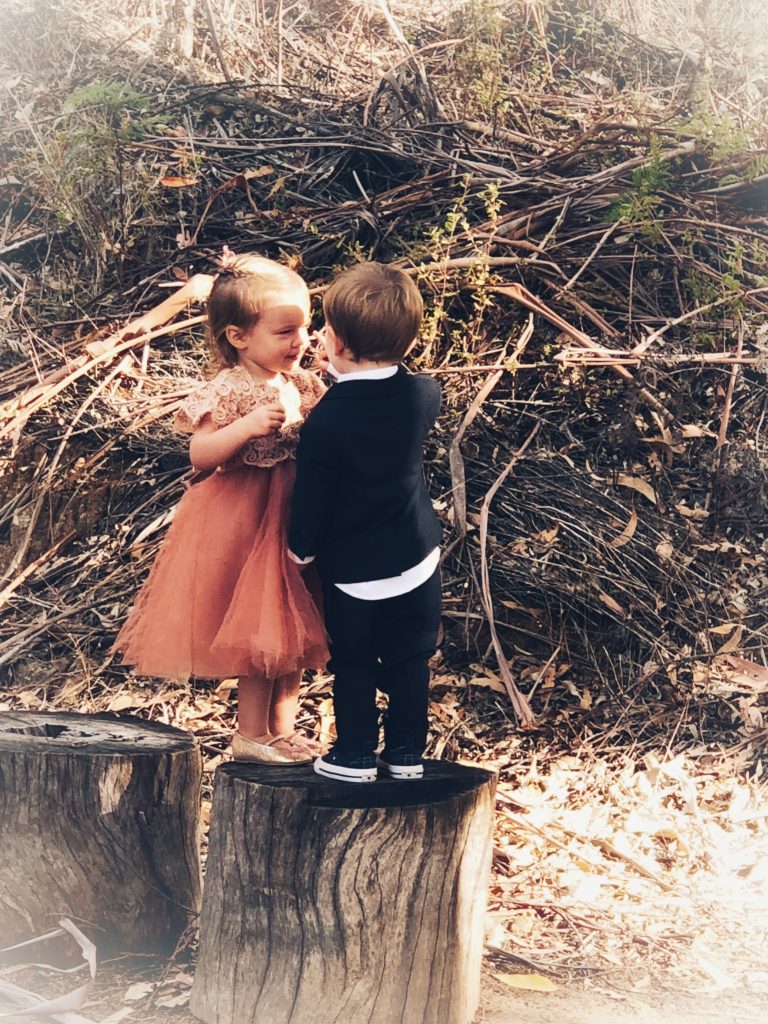 The fact that we could choose and surround ourselves with extremely competent, talented and experienced vendors and suppliers, as well as our amazingly helpful best friends, made it really easy to do that. They did the organising, stressing, coordinating and planning for us really, and I could not recommend or thank them enough for that!:
Photographer: Sara Hannagan Photography
Wedding Styling & Setup: Ferguson Valley Events
Ashleigh's Dress: Grace Loves Lace
Clint's Suit: Tony Barlow
Damon's Suit: Industrie Kids
Hair: Empire House of Hair
Makeup, flowers and cake: Friends
Catering: Creative Catering
Bar Service: Charlie & Collette
Celebrant: Joanne Armstrong Wild Heart Celebrations
Stonebarn: Thank you so much Ashleigh for sharing your Stonebarn experience with us. We wish you and Clint a lifetime of love and happiness!