Leila and Lochie were married at Stonebarn on 9th January 2021. Their intimate wedding story has been beautifully captured below by Kellie Sinclair Photography.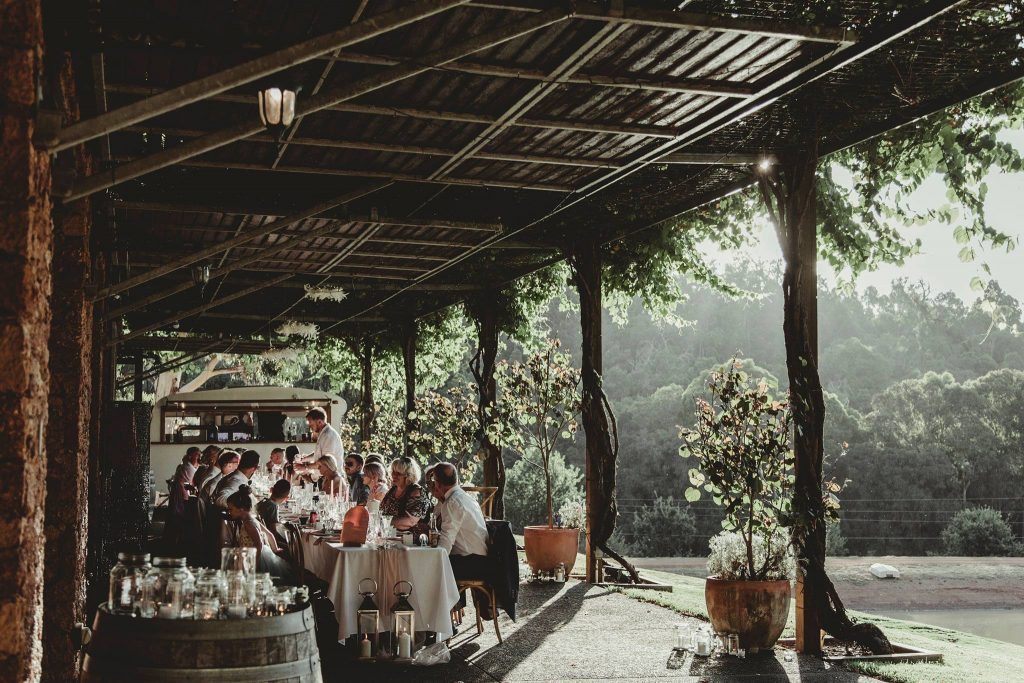 Leila & Lochie found Stonebarn through the Easy Weddings App. They loved the rustic vibe and views from the Karri Trees in the Upper Clearing.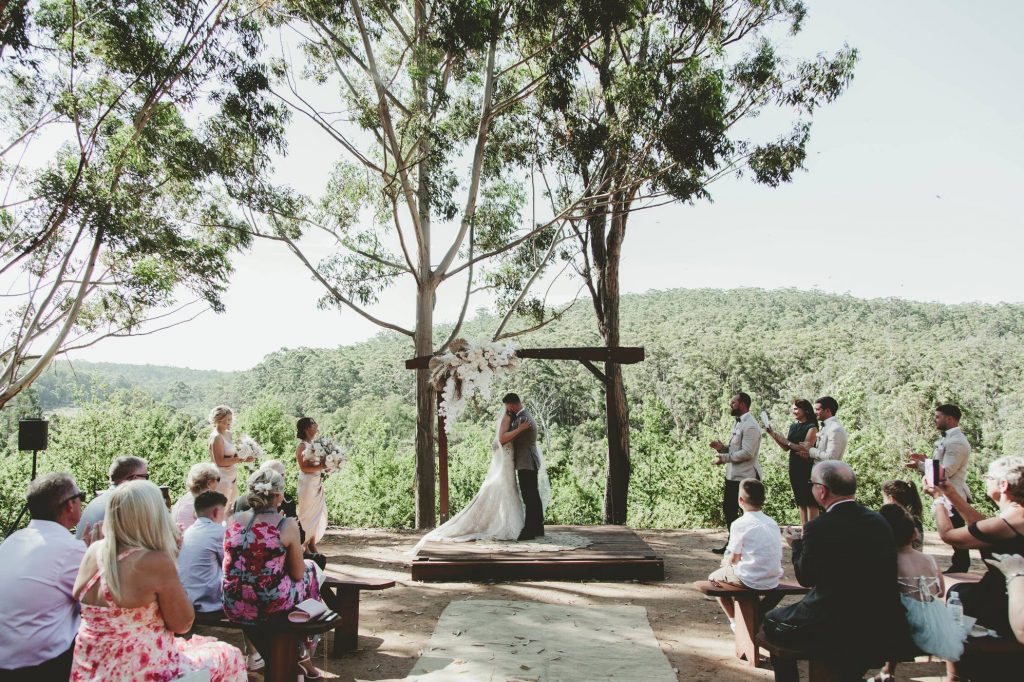 It was an added bonus that Stonebarn was a sole use venue, had beautiful accomodation and that there was so much flexibility in where they could host our ceremony and reception.
Leila "We booked the 4 night package which I would highly recommend. Having Thursday to travel, Friday to prepare, Saturday for the Wedding, Sunday to spend time with family reliving every special moment and Monday to pack up and head home was amazing."
Having set up most of the wedding on the Friday, Leila could relax on the Saturday morning knowing that she could get ready for her wedding in her luxurious bedroom surrounded by her closest friends and family.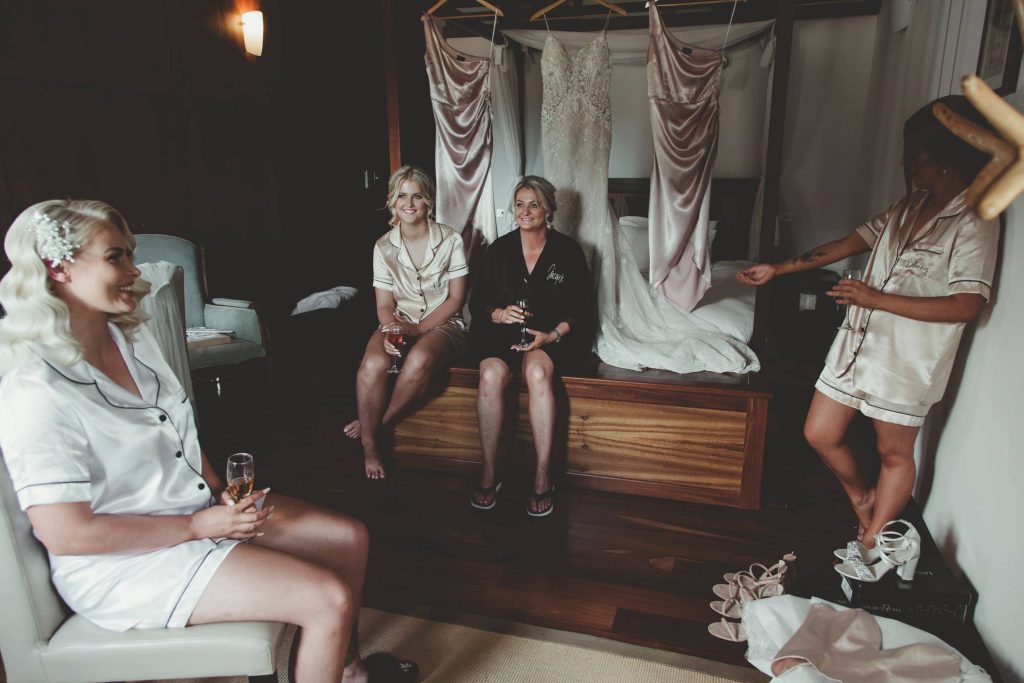 Leila's hair was beautifully styled by Truly Gorgeous Brides: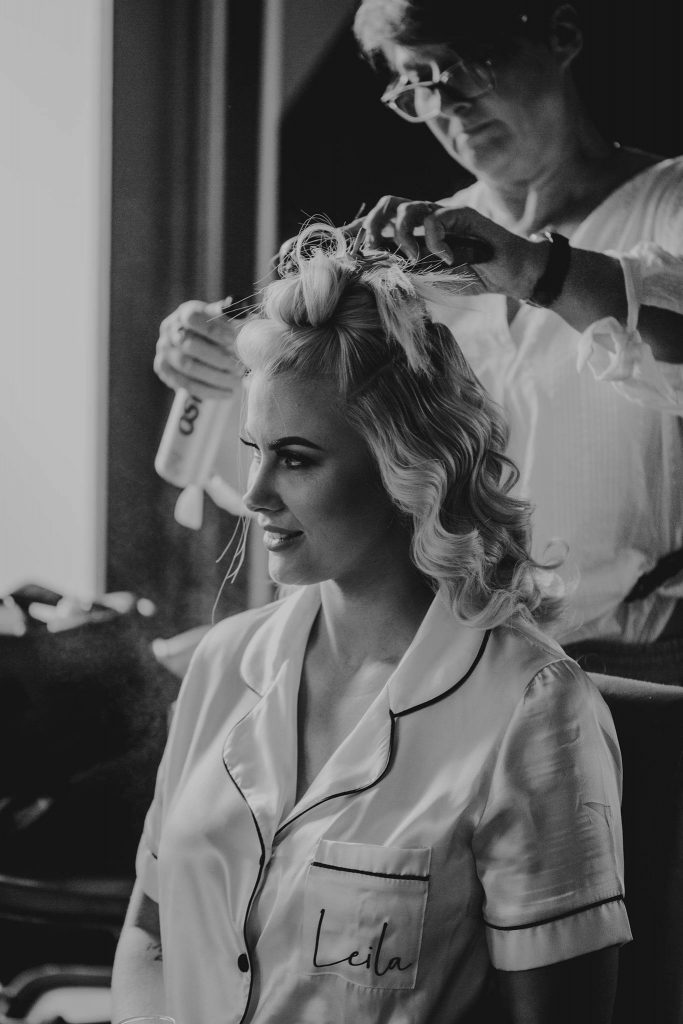 Leila's dress was Style 1762 by Kenneth Winston Couture, bought from Brides Selection: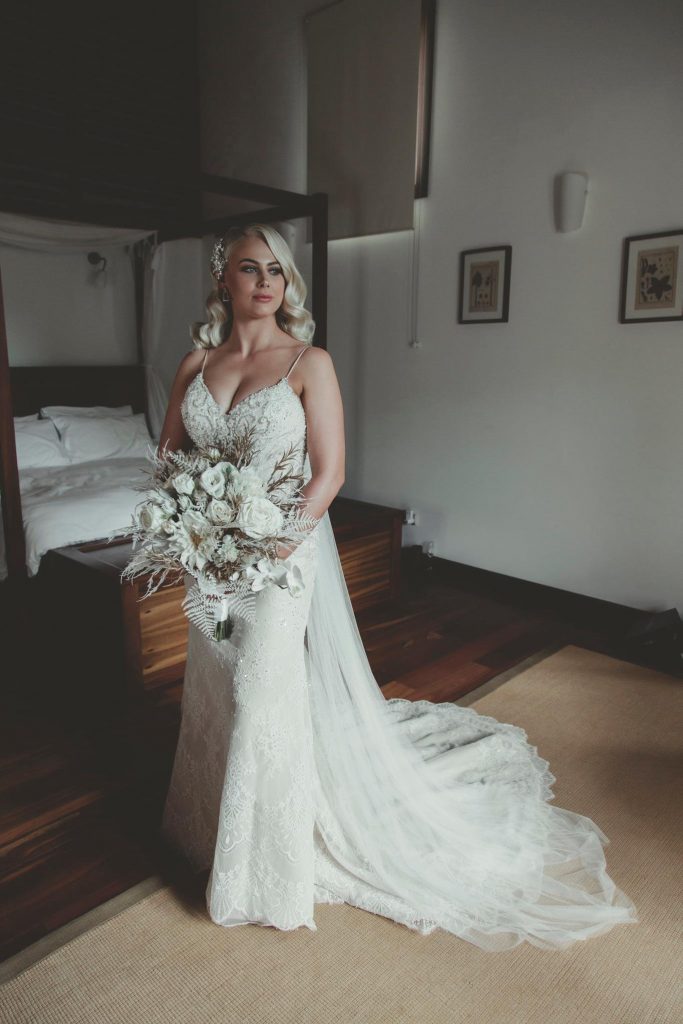 Her shoes were from Georgies Bridal Shoes: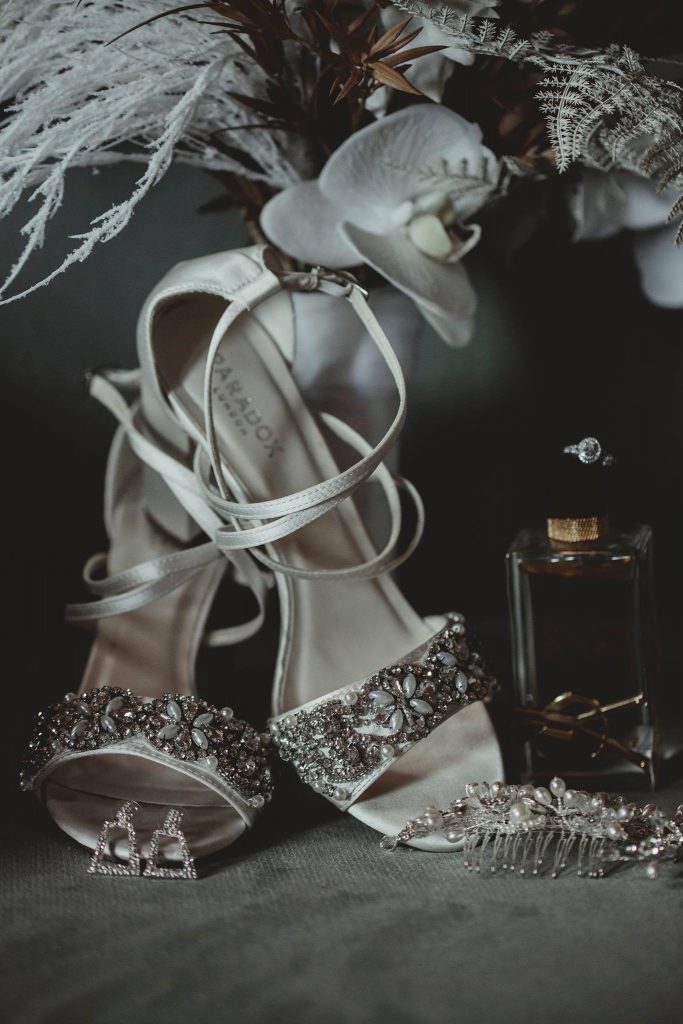 The stunning bouquets and flower creations were by Ginger Says: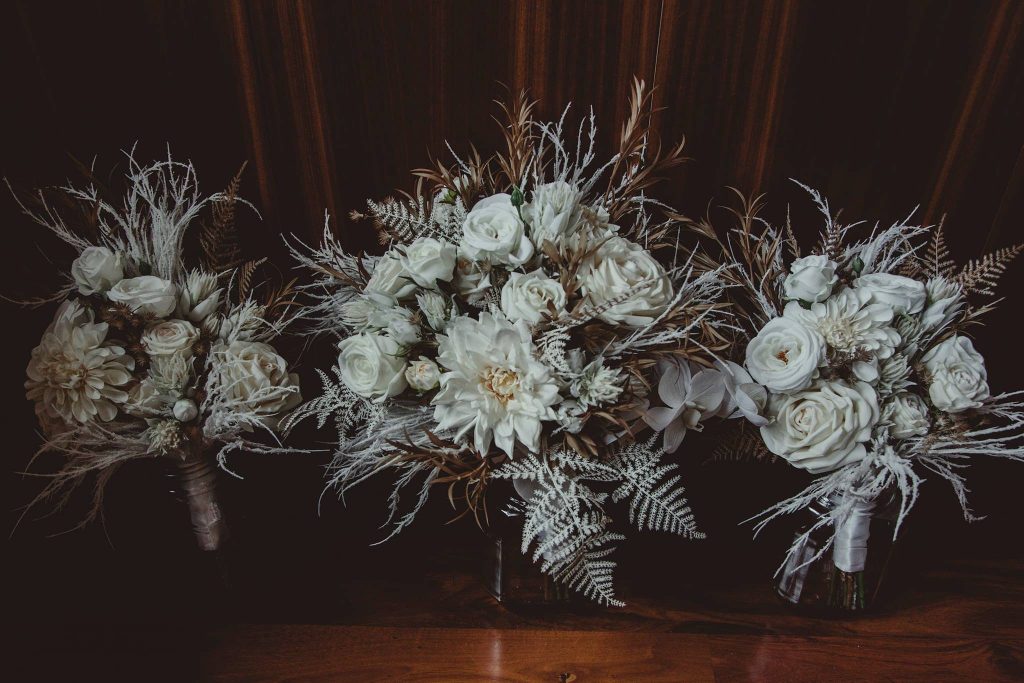 The men's suits were from Suit Vault: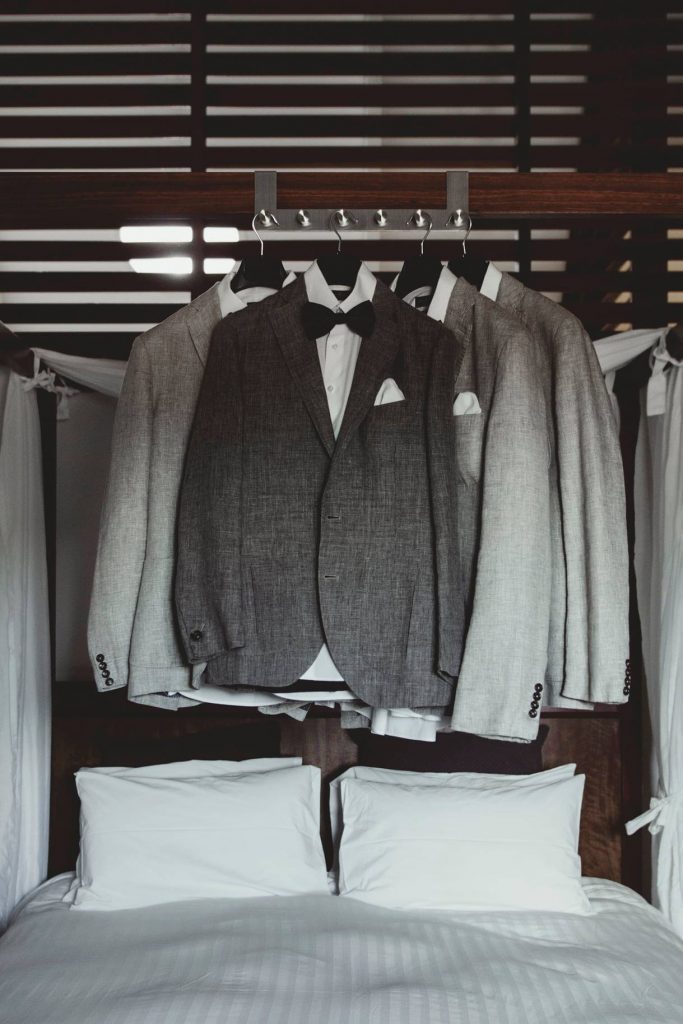 Having such a small amount of guests (32 to be precise) made the wedding ceremony so intimate and amazing. It was held at the Upper Clearing and conducted by Emma Dickson Celebrant: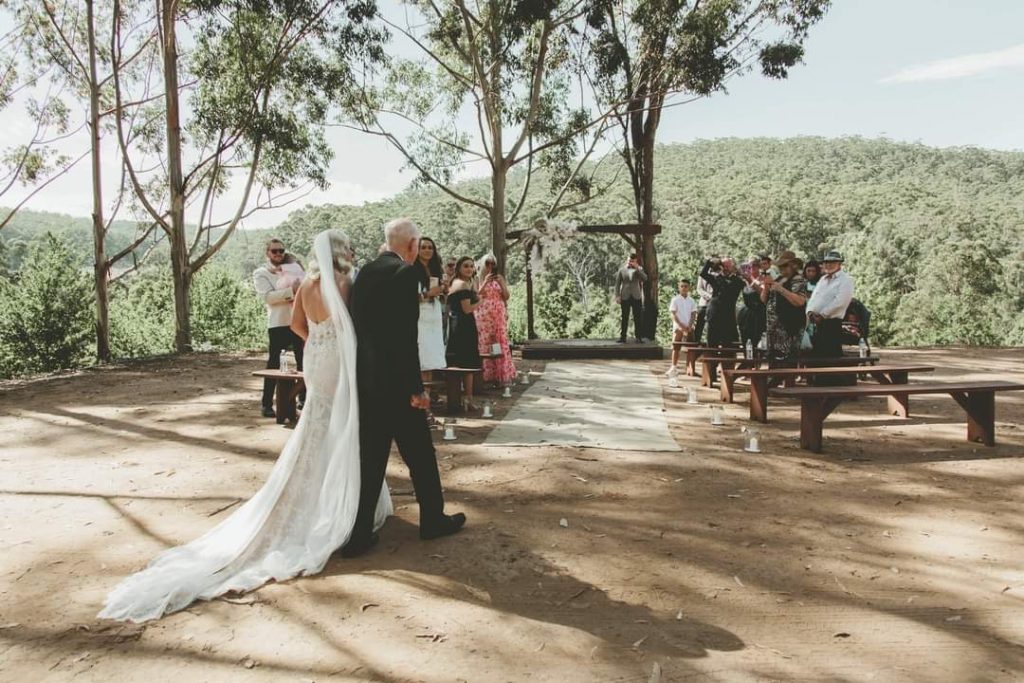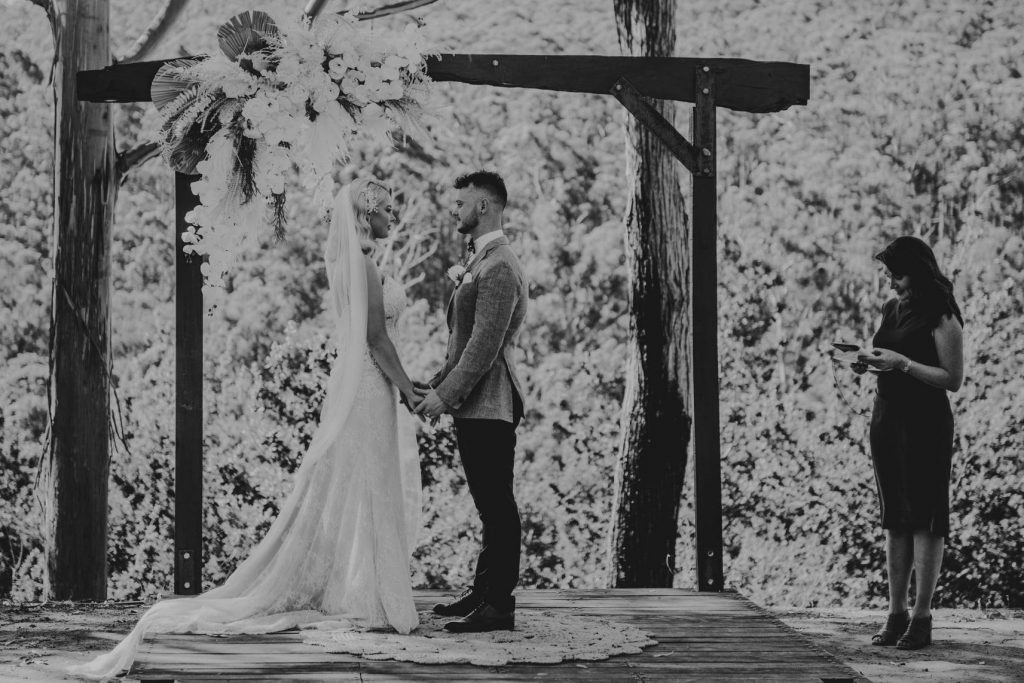 The reception was held on the verandah, where the long table set-up featured furniture hired from South West Event Studio: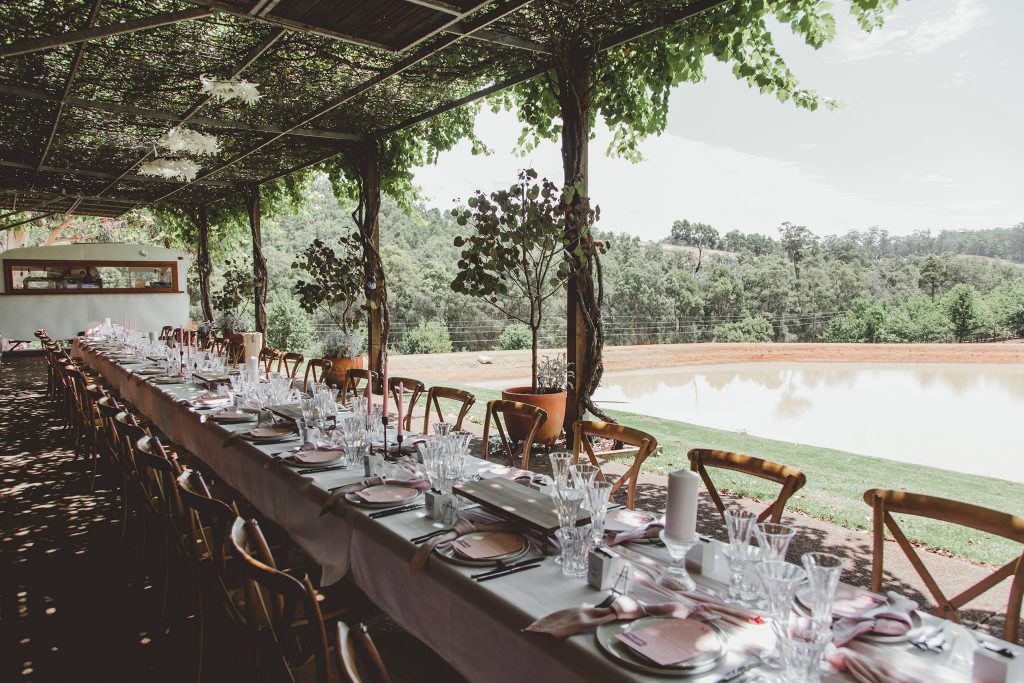 Everyone enjoyed a delicious long table lunch prepared and cooked up by caterer, and family friend, JP Leaf.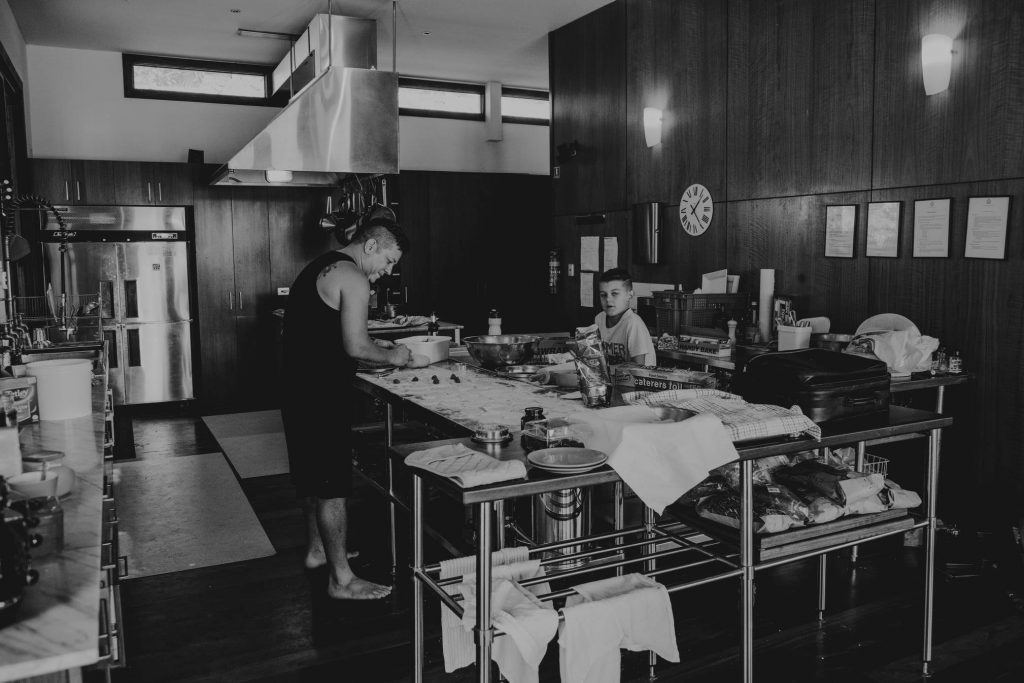 Guests could also enjoy drinks from Fete Collective's caravan bar, parked up at the end of the verandah: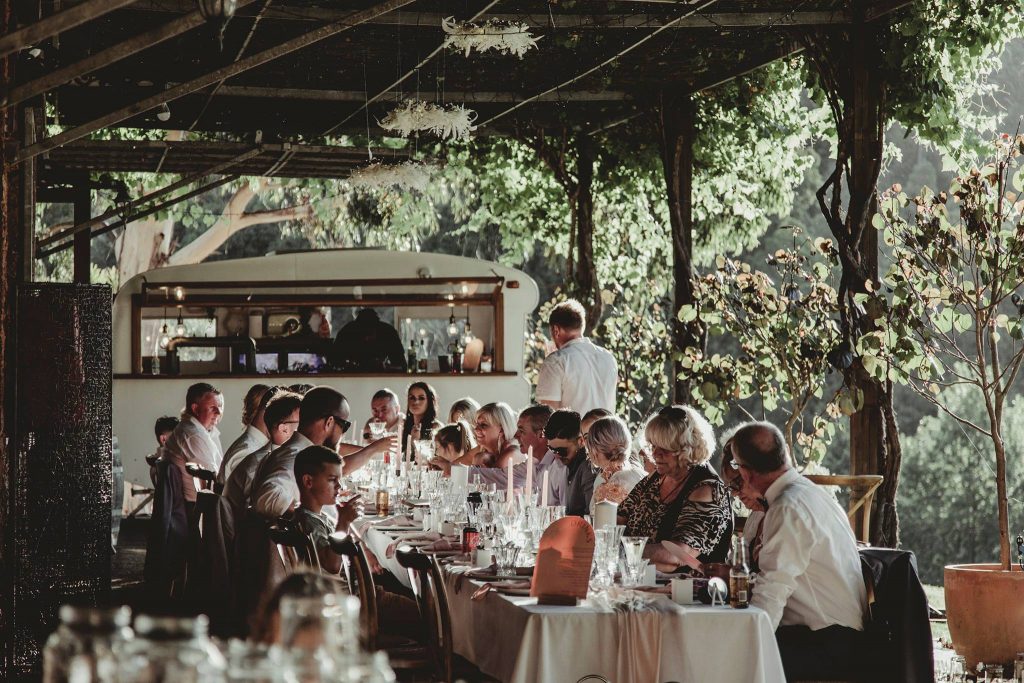 The cake was made by That's Delish which everyone enjoyed, followed by music by The Wedding DJ: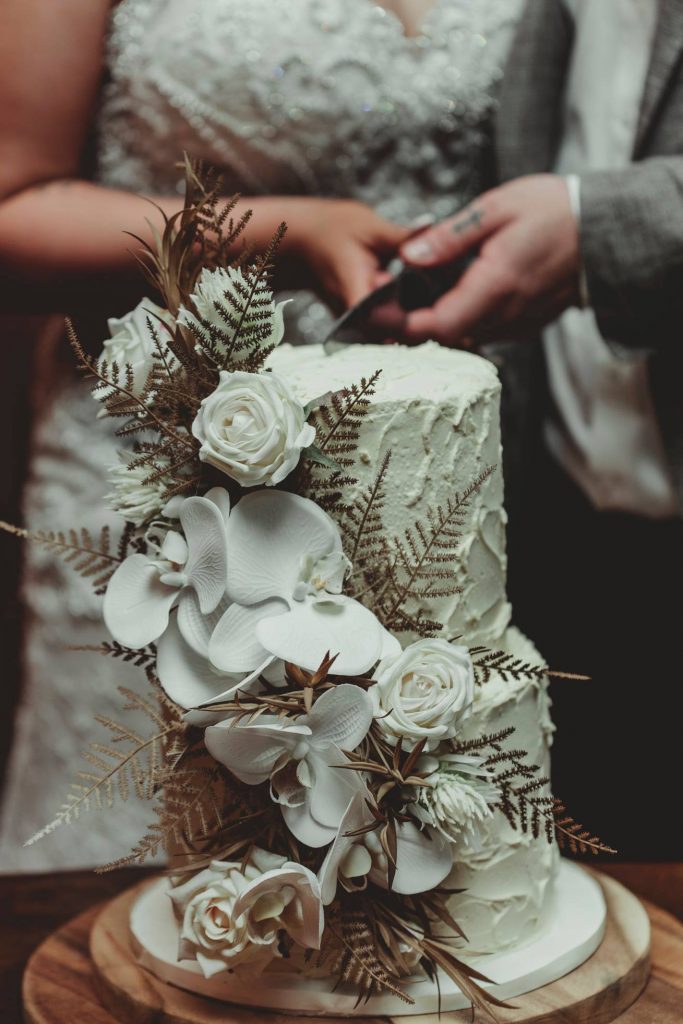 Leila "For the whole extended weekend, the most amazing part was having 4 days where all of my husbands and my family got to stay together in one place and make memories we will never forget."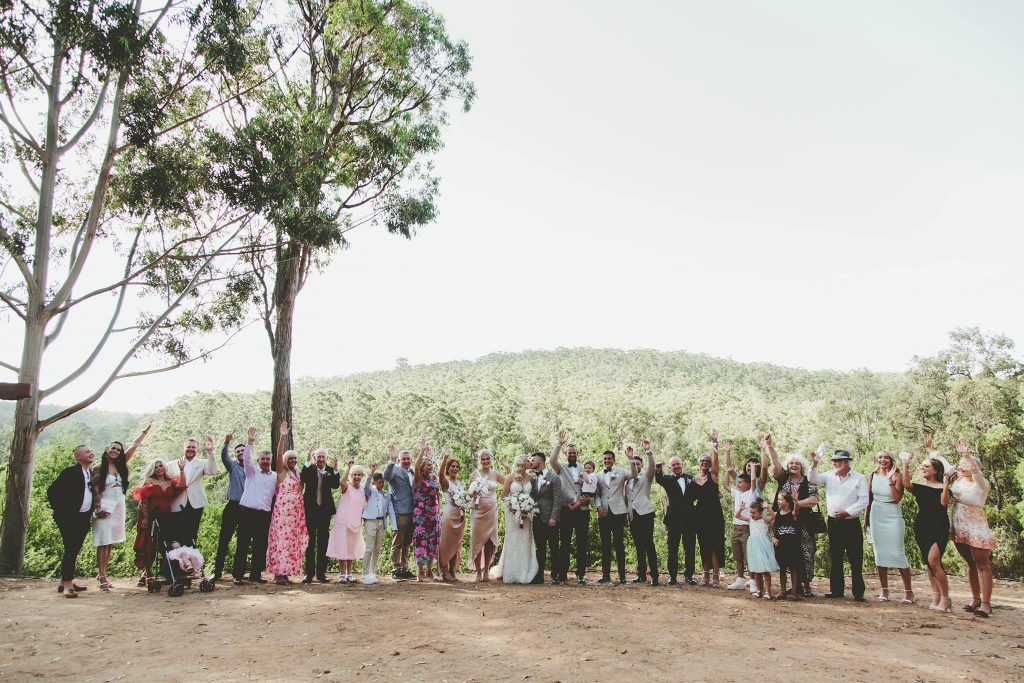 Kellie Sinclair Photography was able to take advantage of all the breathtaking backdrops for photos on Stonebarn's 160 acre estate, e.g. down by the river: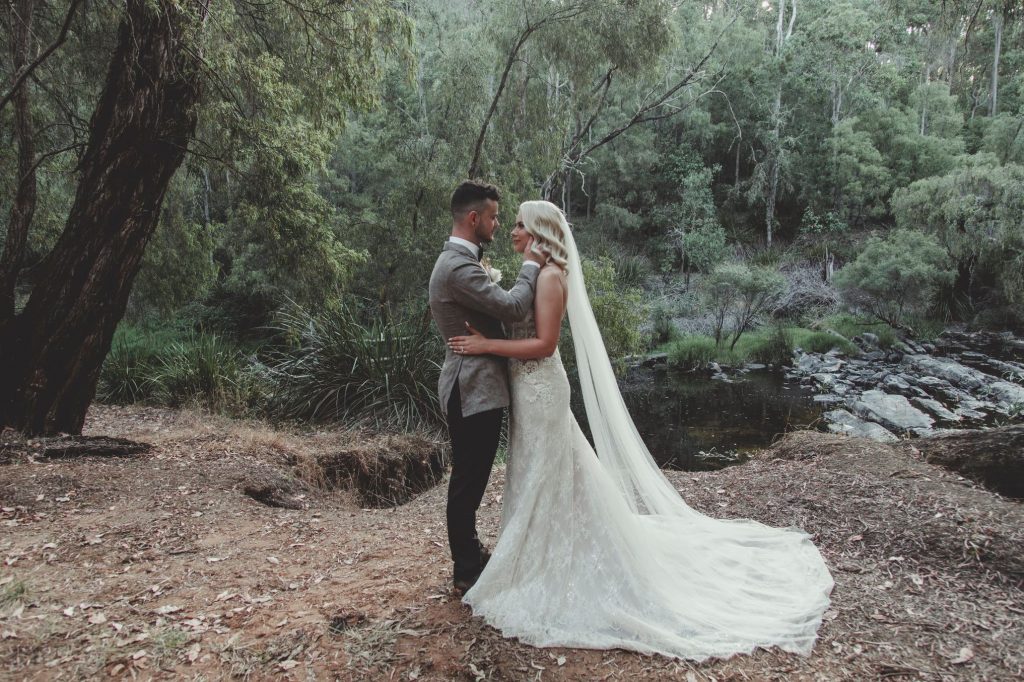 On the old bridge: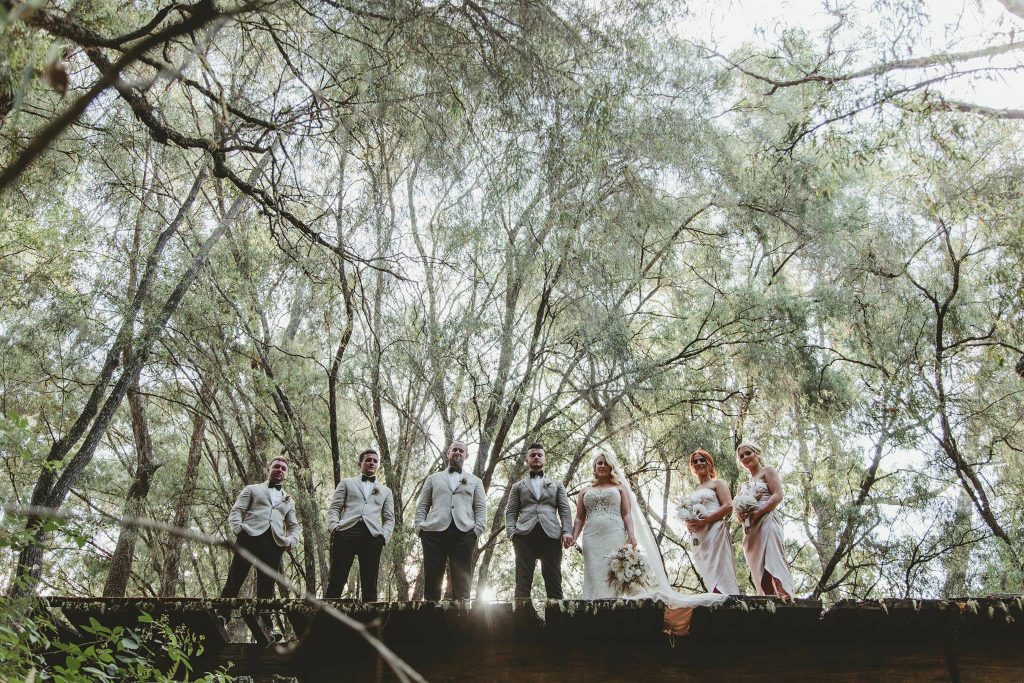 In the trufflerie: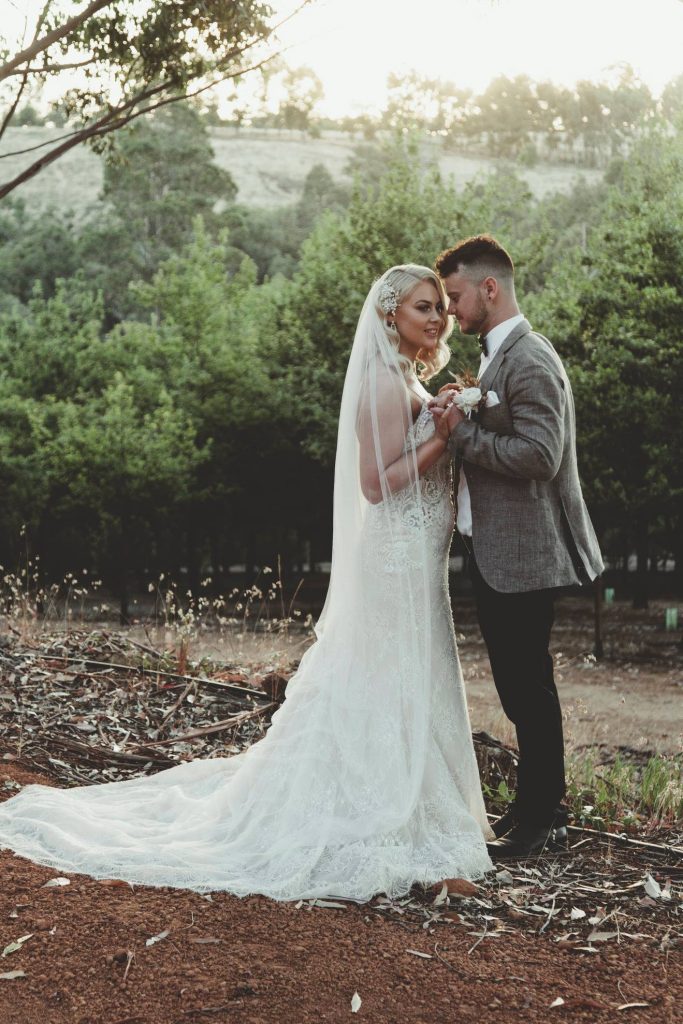 On the dam: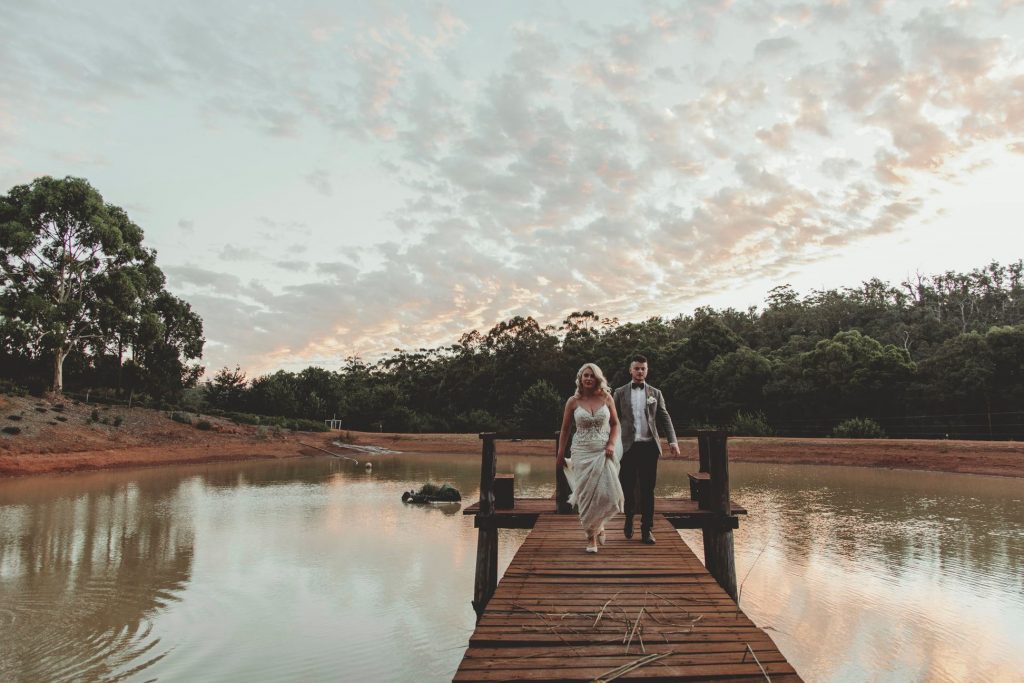 In the lodge: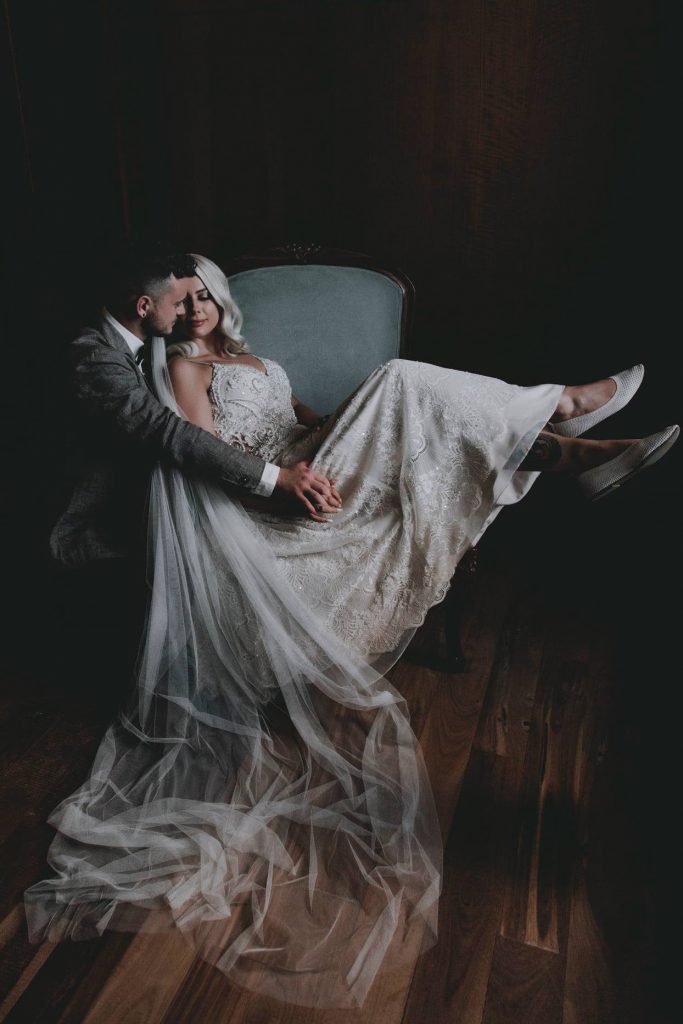 Thank you so much Leila & Lochie for sharing your Stonebarn wedding story with us. We wish you much love and happiness in your future together.