Jess and Cam married at Stonebarn on 6th March 2021. Their Stonebarn wedding was captured beautifully by Jacqueline Jane Photography and these stunning photos are featured throughout this blog.
It had always been Jess' s dream to marry at Stonebarn ever since she'd seen pictures of the venue on The Event Mill's instagram feed, before she'd even met Cam!
Due to COVID-19 restrictions at the time of Jess and Cam's enquiry they were not able to visit Stonebarn and instead held a zoom meeting with us to go through all their questions. They subsequently booked 5 nights for the price of 3 without even seeing it in person! When they were finally allowed to cross the borders, Jess says it met every expectation and more.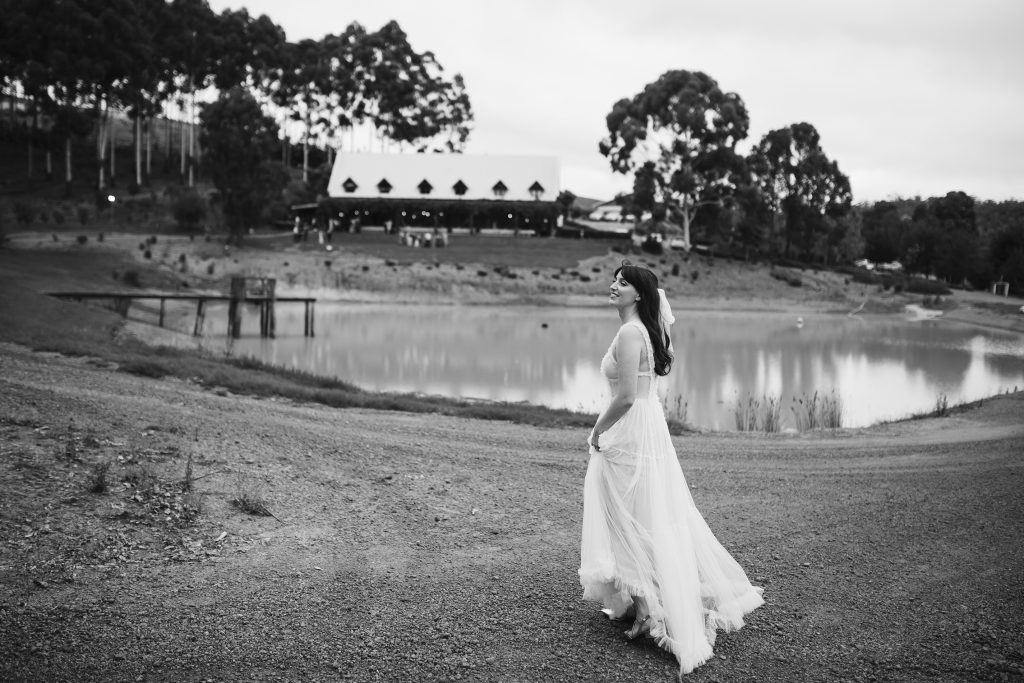 As one of Jess's favourite films is 'The Father of the Bride' she'd always wanted a backyard wedding where the bridal party could stay. So finding Stonebarn was her dream at the next level, just a slightly bigger backyard. They also liked the idea that they were able to extend their stay to 5 nights which allowed them to create a festival around them rather than just a day. The days leading up to the wedding with their bridal party really made the whole thing that extra bit special.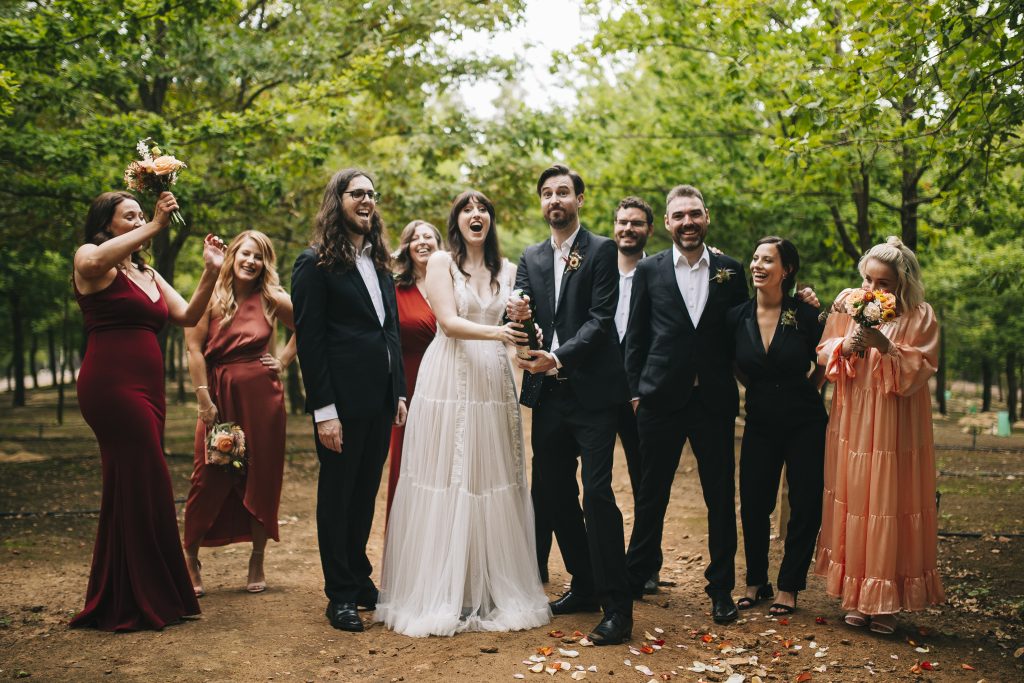 They travelled down the Wednesday night, which allowed them to prep all day Thursday & Friday. The wedding was on Saturday and everyone had Sunday to recover, spend time with family and friends reliving every special moment, before they left on Monday.
Part of the preparation in the days leading up to the wedding were the beautiful flower displays that were installed at the ceremony location, created by Manjimup Florist: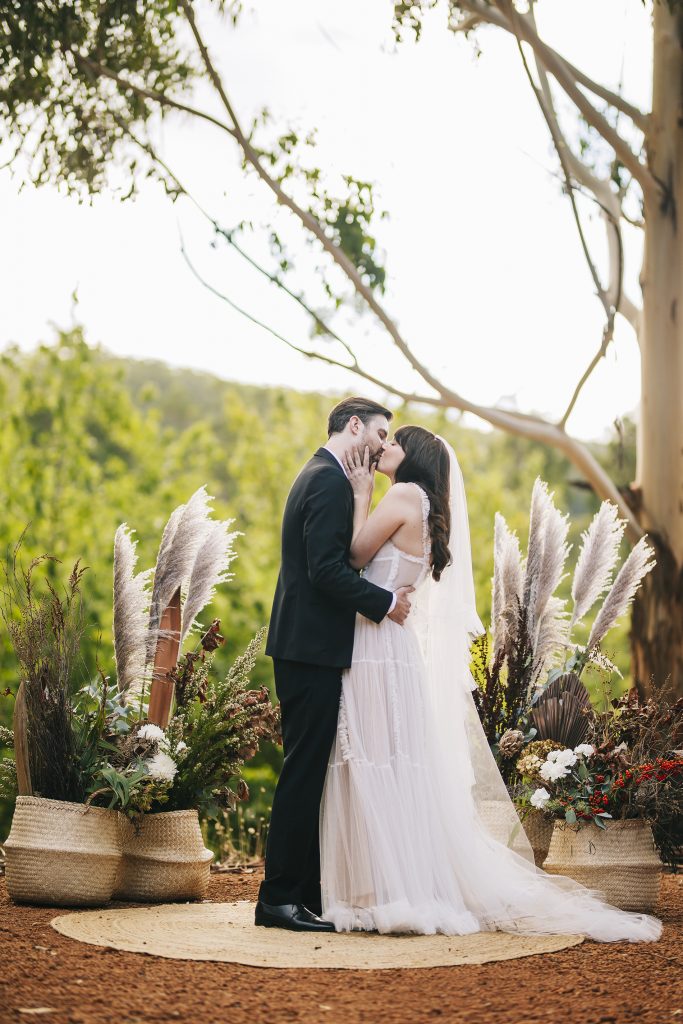 As the wedding ceremony was not until 4pm Jess and Cameron had most of the day to get ready. Jess's dress was from Harriette Gordon: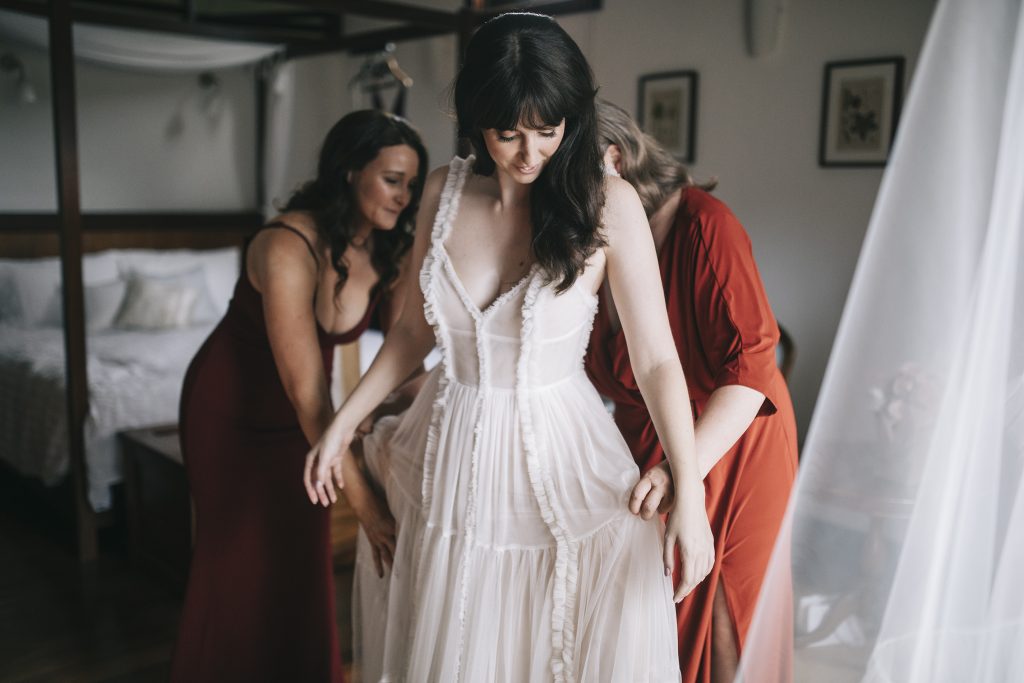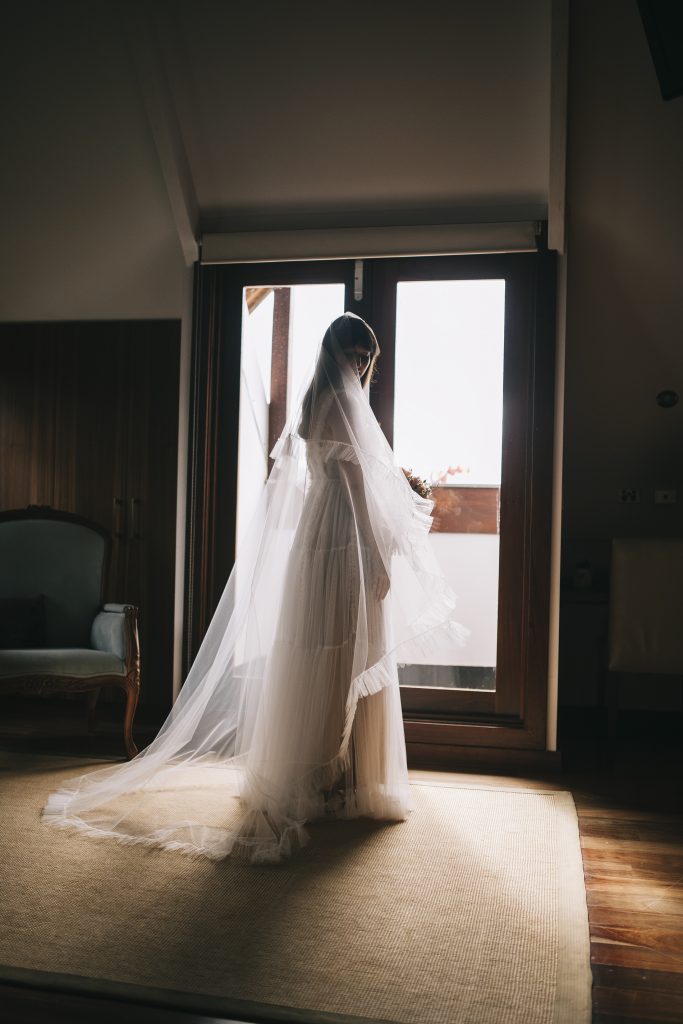 While her shoes were from Mime et Moi: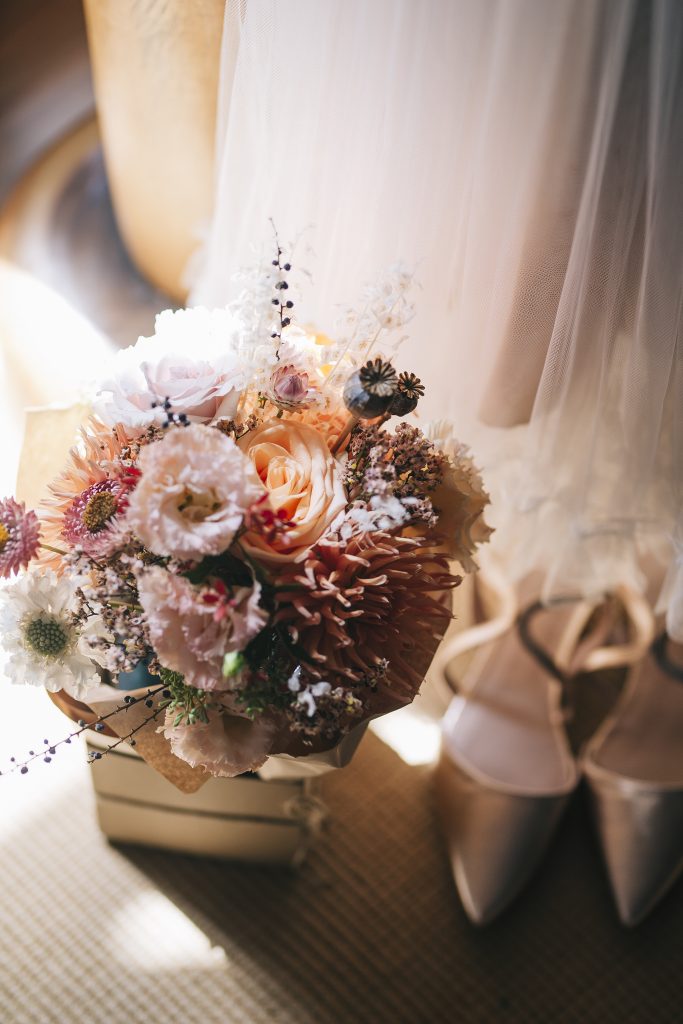 The groom's suit was Prada: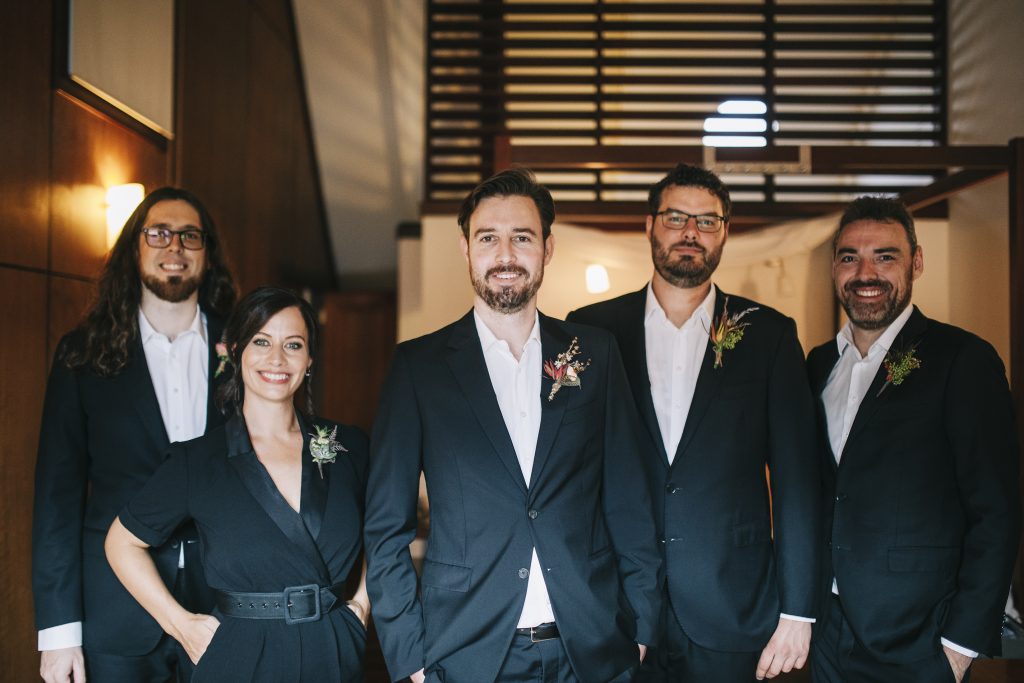 The bridesmaids' outfits were from Jenny Yoo Bridesmaids, Asos and Forever New: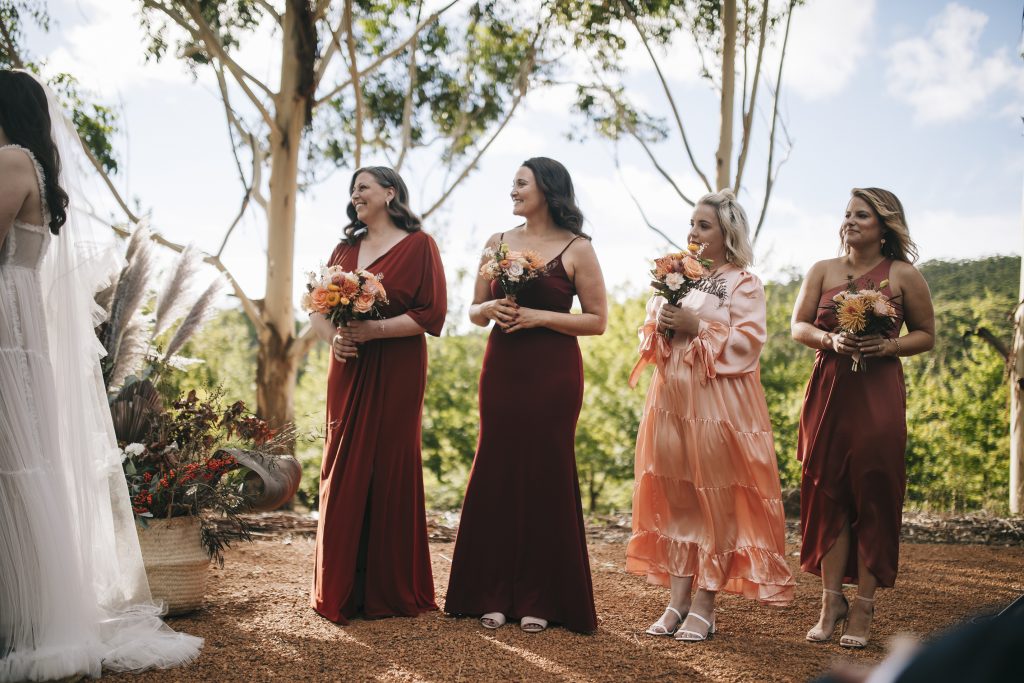 Their ceremony was held at the Lower Clearing and conducted by celebrant Nathanael Ditchburn where they exchanged wedding bands by Behnam Diamonds. They were extremely lucky with the weather, as it was raining all week long, but as the ceremony started it was beautiful.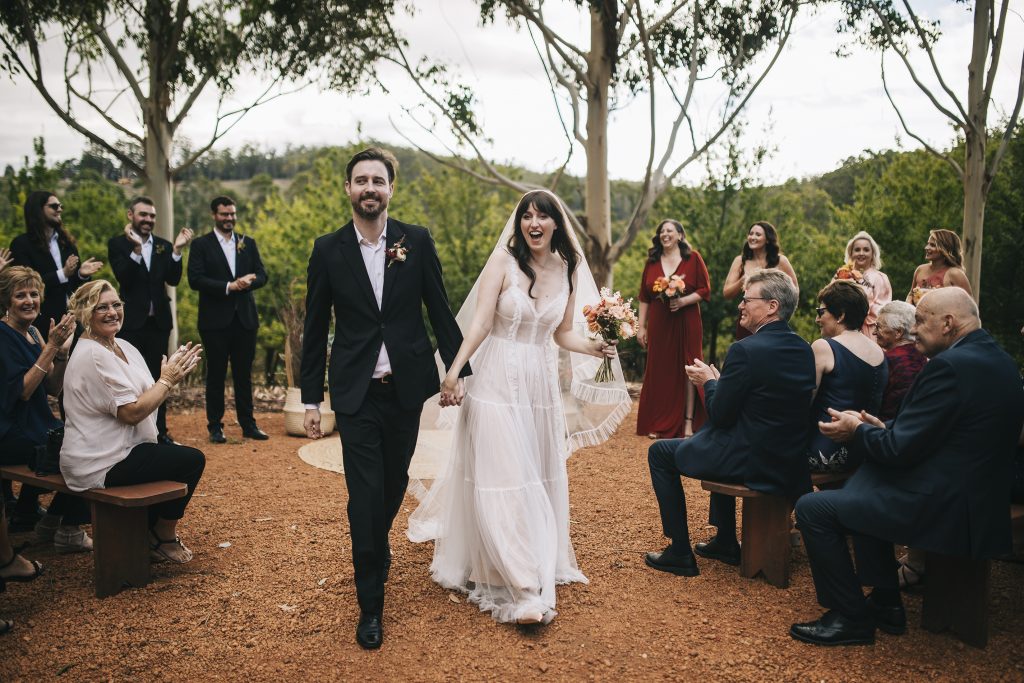 They held their reception along the verandah where they enjoyed great food by Michelina Catering and alcohol sourced from LS Merchants, Cape Grace Wines and Beerfarm.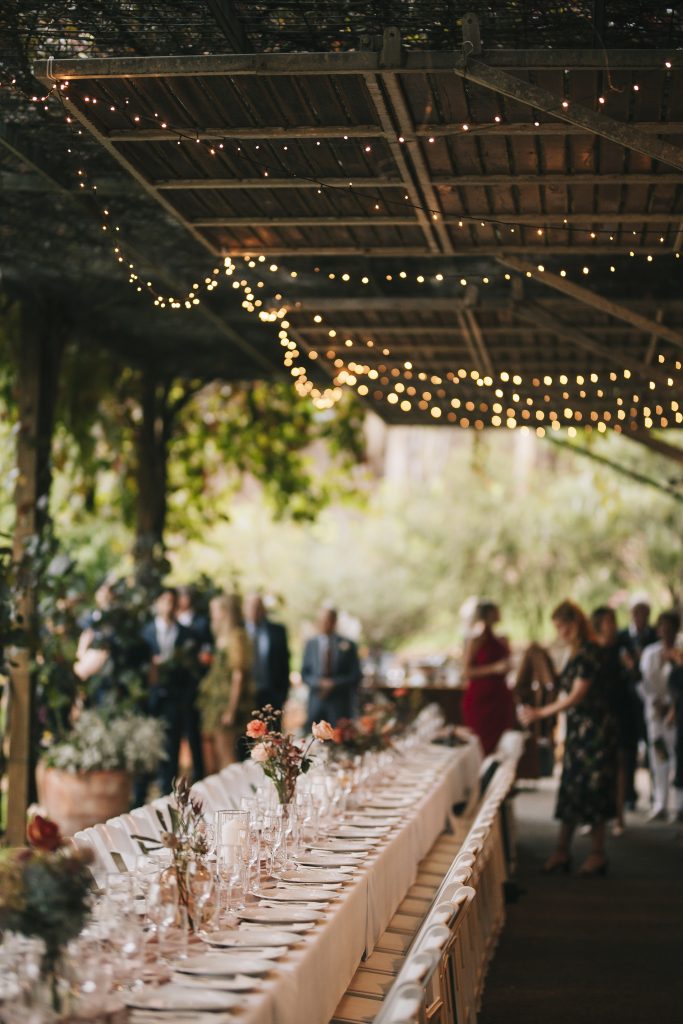 Their dance floor was up in the gazebo, disco balls and all, with music by DJ Willy Slade and lighting hire from Power Audio Visual: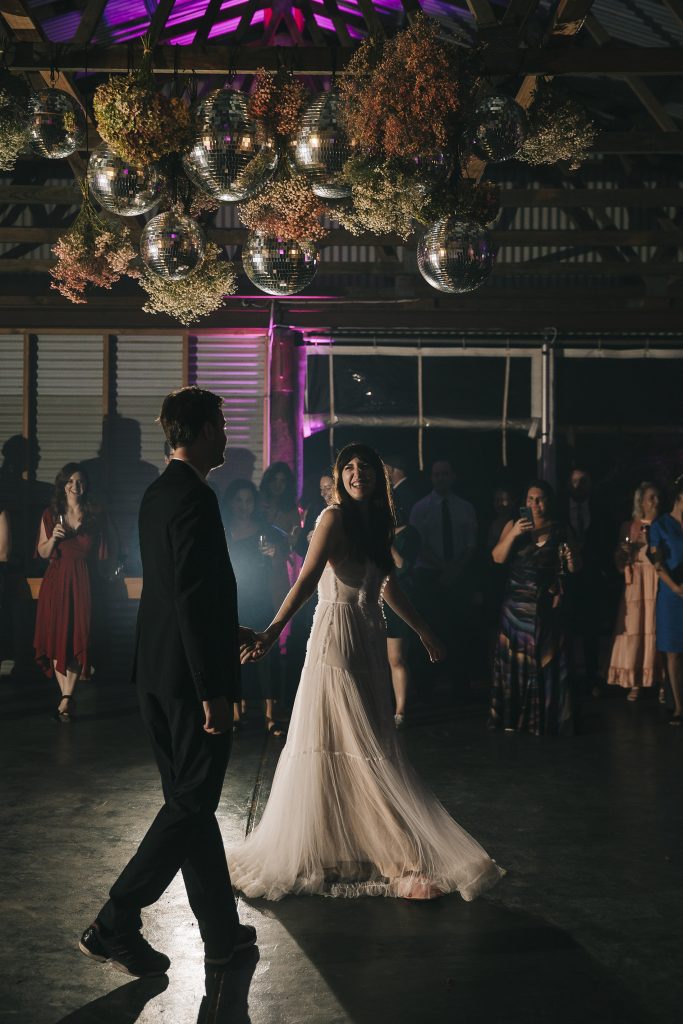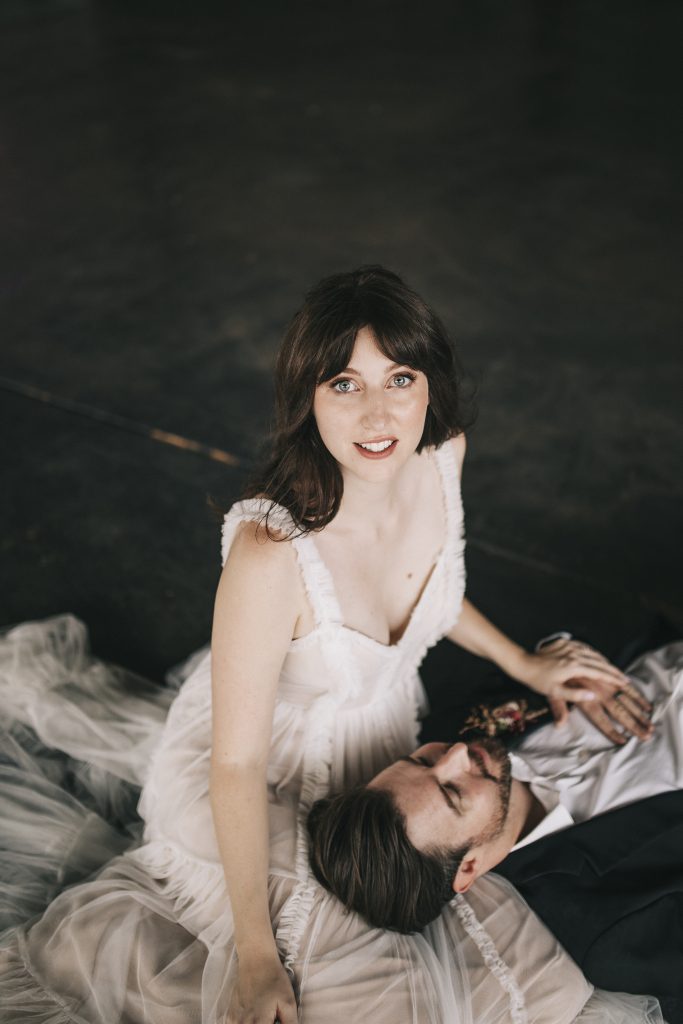 Thank you so much Jess and Came for choosing Stonebarn for your wedding! We wish you both every happiness as husband and wife.