Emily and Patrick married at Stonebarn just before Christmas on 19th December 2019. Lee Griffith's documentary style photography below beautifully recounts their wedding tale.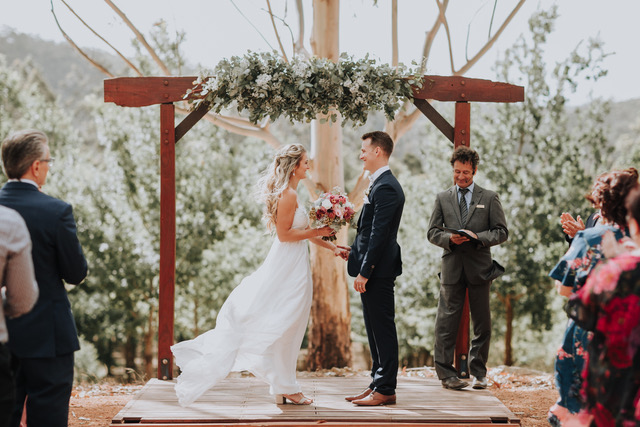 Emily and Patrick found Stonebarn through a Google search and after a site visit they knew it was the venue for them. The main reasons they chose Stonebarn over other wedding venues was the flexibility to make it their own and the endless options of ceremony and reception locations (which certainly came in handy, if you read on you'll find out why!). They also loved the luxuriously appointed bedroom suites with four-poster, king-size beds and small balconies overlooking the lake and the truffiére.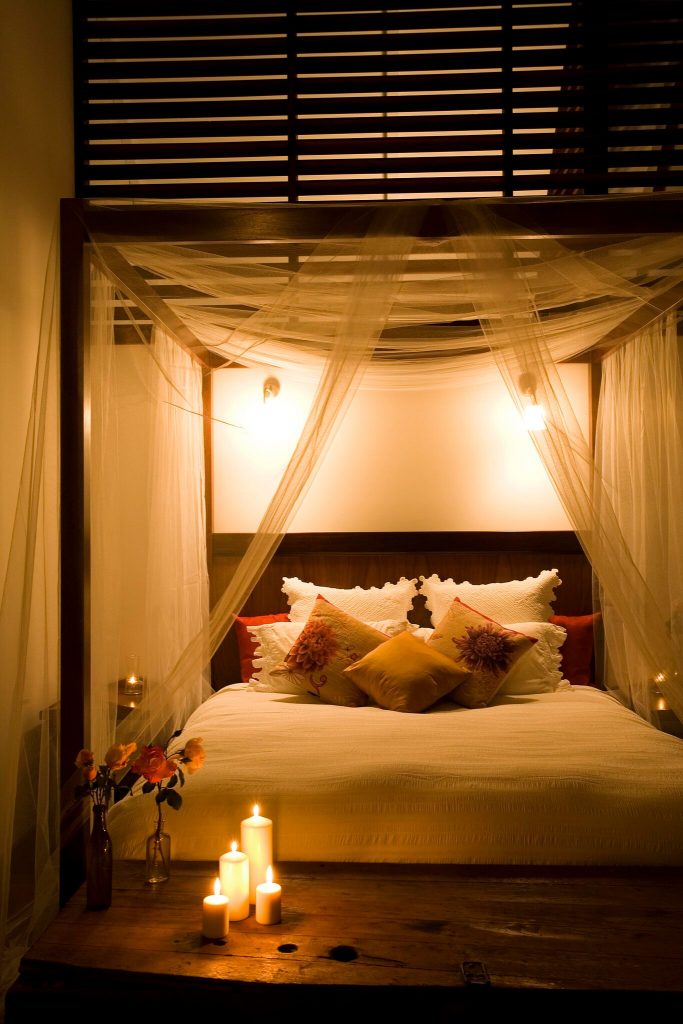 They booked our Stonebarn mid-week special package, travelled down on the Wednesday and left on the Friday. This gave them plenty of time to set up all the decorations Emily had made herself, such as this table setting chart she made using wine bottles! The vintage ladder (among other furniture) was supplied by Ferguson Valley Events and all the flowers by Fresh Floral Studio: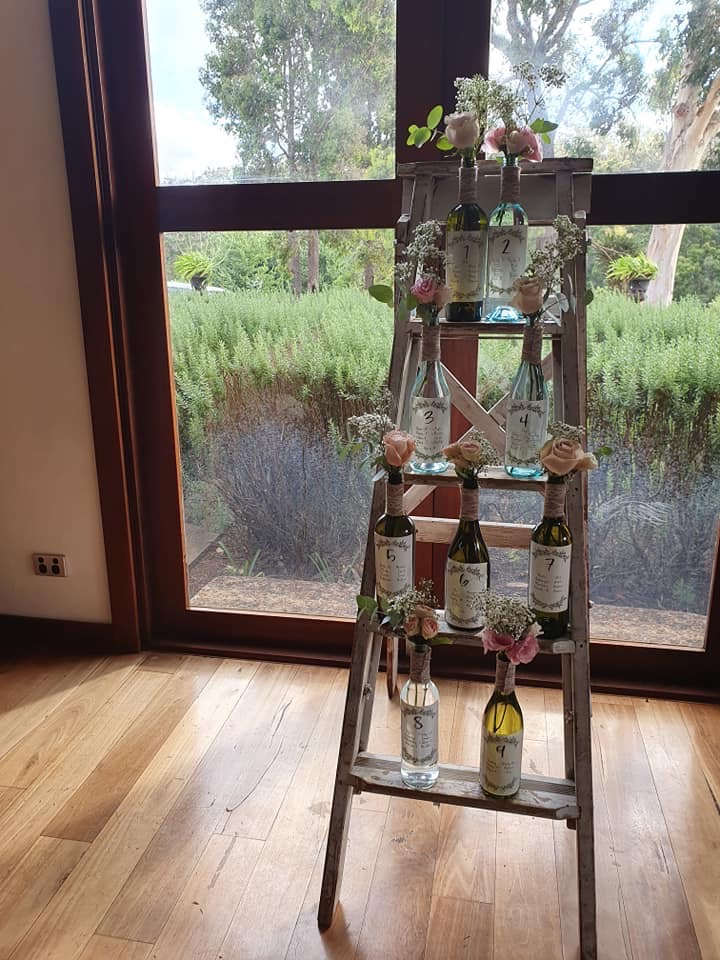 On the morning of their wedding they could both get ready for their big day onsite, in a relaxed environment, being pampered by Belle Couture MUA and Innovative Hair Design by Kara in the sumptuous Stonebarn suites, before getting changed into her Grace Loves Lace dress: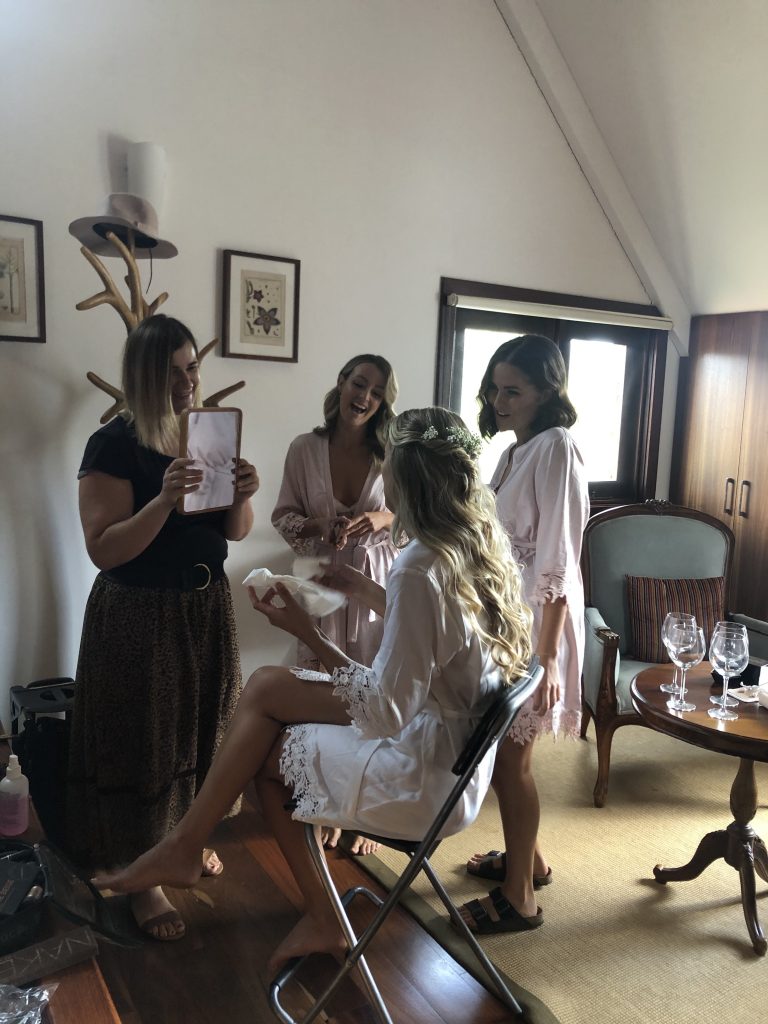 Although it was December, the forecast was touch and go, but fortunately the rain held off to allow Emily and Patrick to hold their ceremony at their first choice location, the Upper Clearing, where they were married by Cameron Eglington: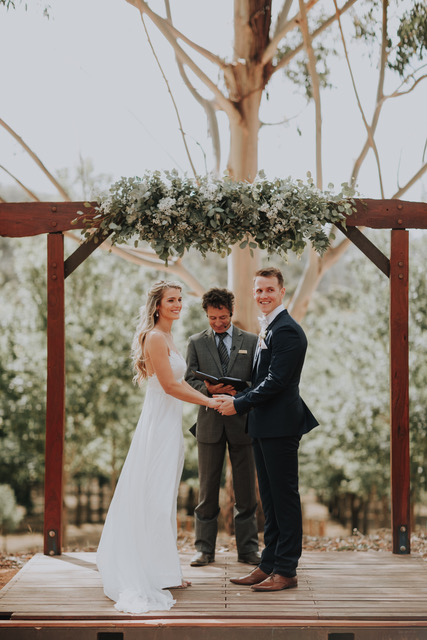 For their reception, however, they weren't so lucky with the rain and ended up having it in the dining room, their plan B, instead of on the verandah: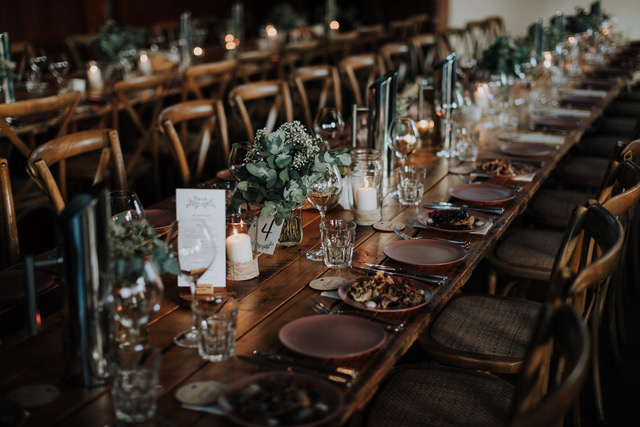 Thanks to the professional, efficient work of Tastebudds Cooking Studio, the tables were reset in the dining room in time for the reception.
Even though it was too wet to have the reception outside it was still amazing to have the doors opened up onto the verandah so that people could enjoy some fresh air overlooking the lake and enjoying some drinks served by The Pub Company: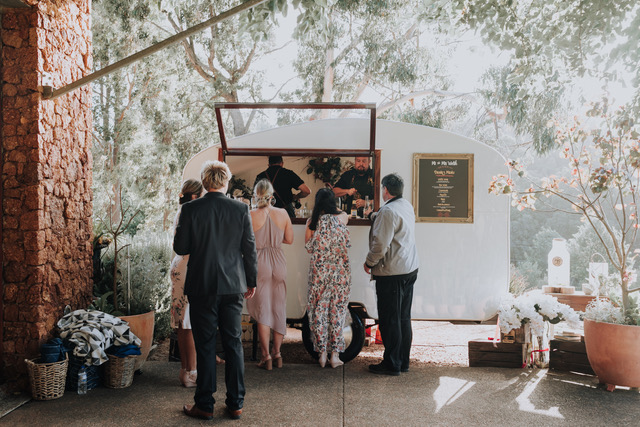 When the sun came back out Lee Griffith took the bridal party down to the Warren River and took some awesome shots on the river: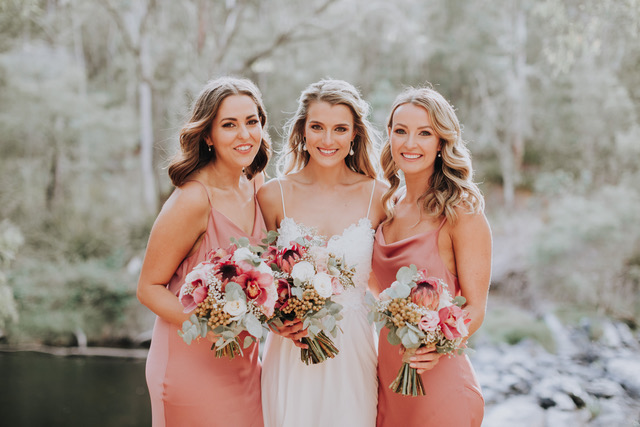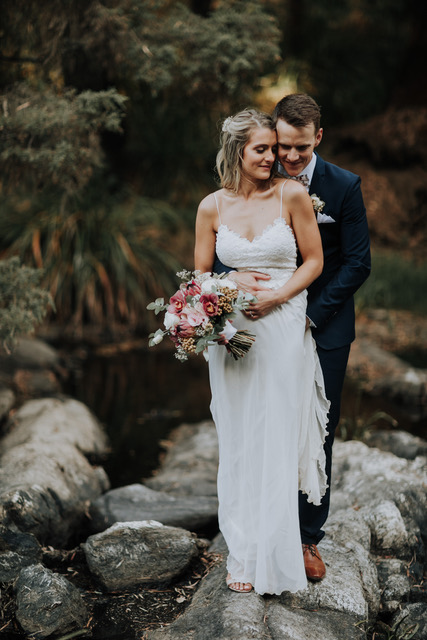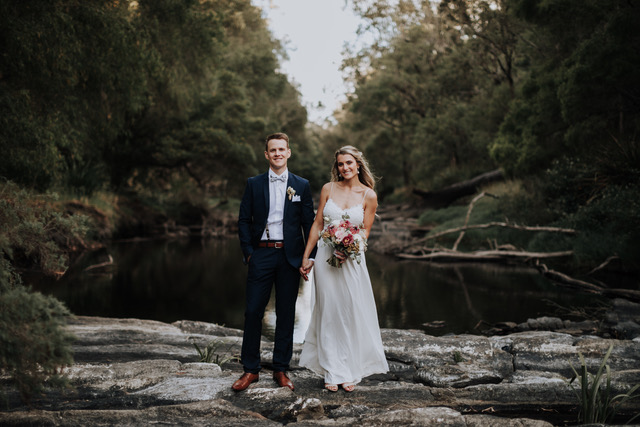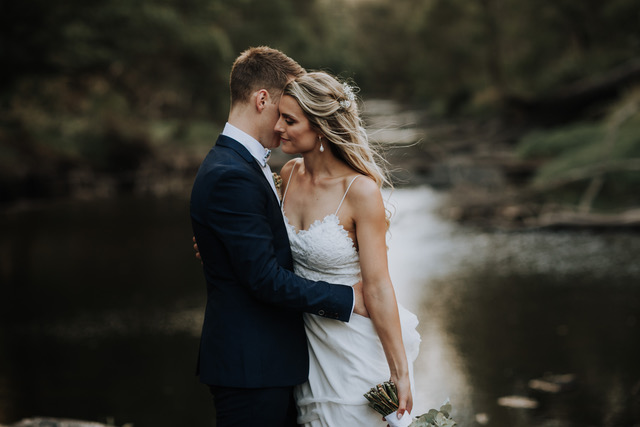 After they'd eaten the cake by Creations by Kimmi: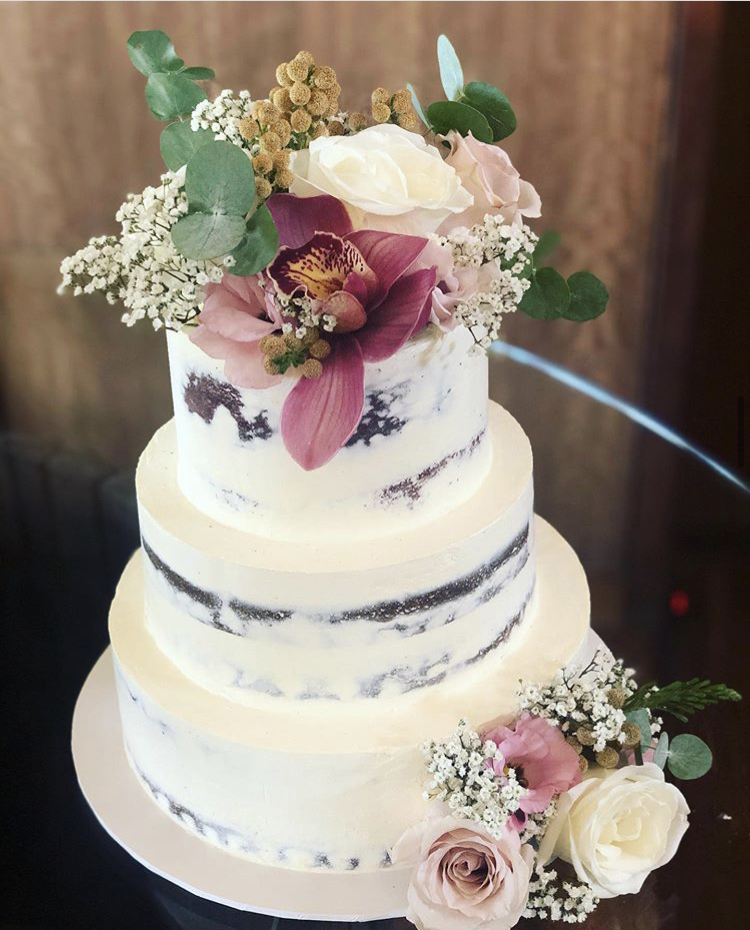 Emily and Patrick had this gorgeous twilight photo taken on the jetty: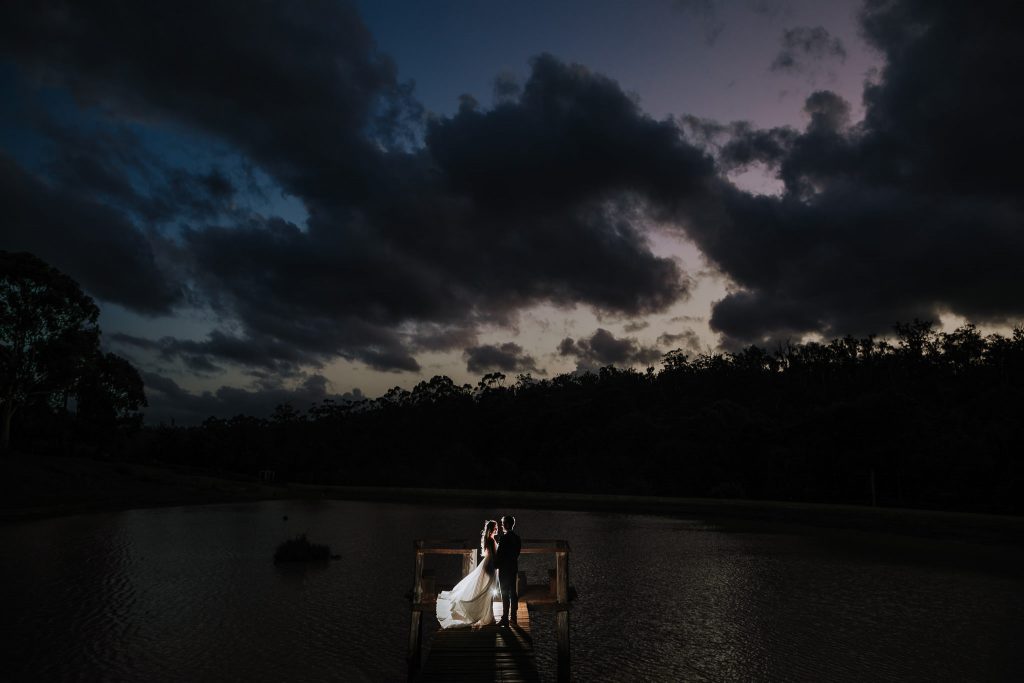 Thank you so much Emily and Patrick for choosing Stonebarn for your wedding and sharing your special day with us. May your future together be filled with love, laughter and happiness.