Jess and Micah became husband and wife at Stonebarn on 26th September 2021. They found out about Stonebarn from their friends Ben & Ebony who had photographed a wedding there and after they saw the photos they were definitely interested in marrying there.
Ben videoed their ceremony and speeches as a wedding gift, while Ebony, who has an event and styling side business called Covet Collect, did the florals and styled the wedding. Their wedding photography, featured throughout this blog, was by Harry Blyth of No Ordinary Love.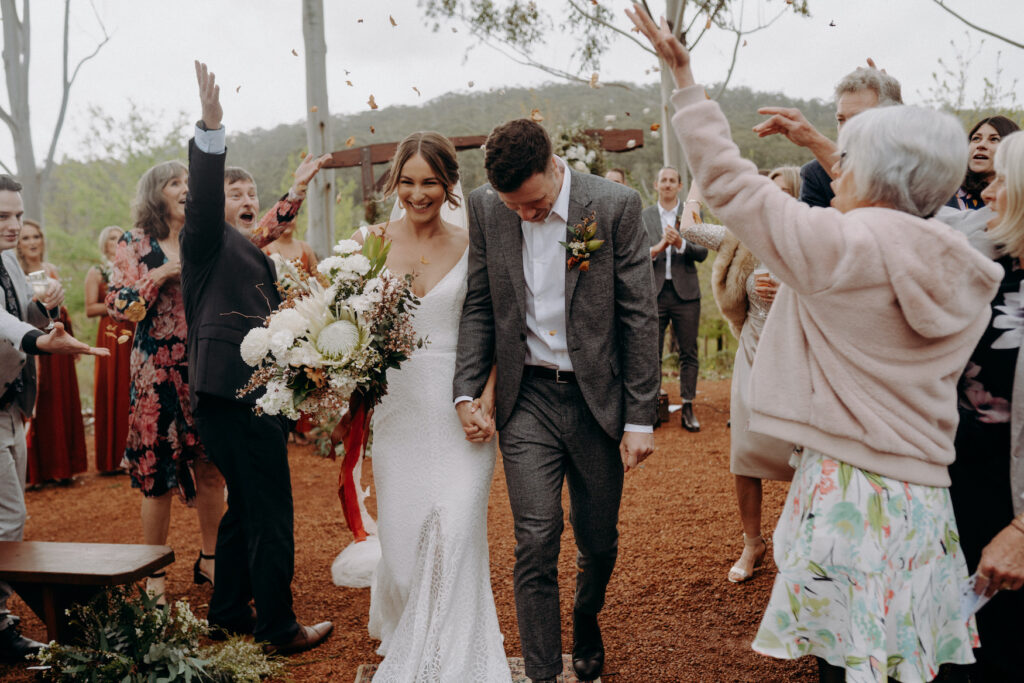 They chose Stonebarn over other venues in the area because it included onsite accommodation and allowed them to supply their own drinks and catering which gave them the flexibility they wanted.
They booked the 2 night weekend wedding package. This allowed them to travel down on the Saturday (the day before the wedding) and have plenty of time to set up, have dinner and watch the grand final!
Unlike most weddings Jess and Micah gave up the accommodation at Stonebarn for their families and they chose to stay elsewhere the night before the wedding. Jess and her bridesmaids stayed at an Airbnb called Smithsbrook Stays and the guys stayed at one called Pemberlyn House.
As their ceremony was not until 2.30pm they had plenty of time to get ready for their big day in the respective Airbnb accommodation. Jess had her hair done by another talented friend, Sinead Cottrell, makeup by Sarah Naim Makeup and the dress was from Karen Willis Holmes.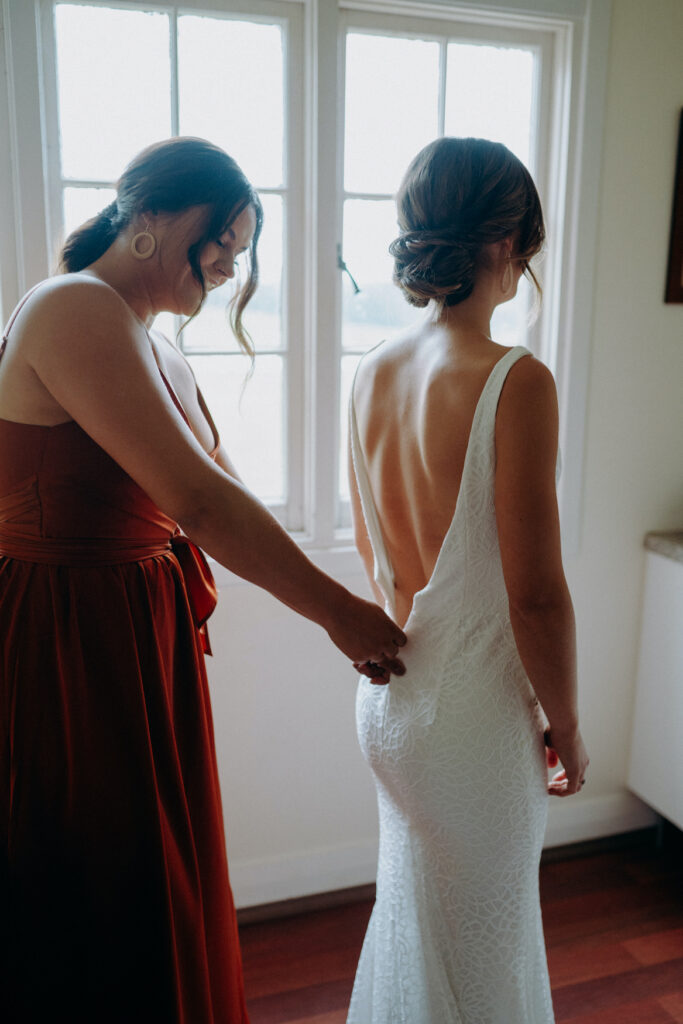 They held their ceremony at the Lower Clearing: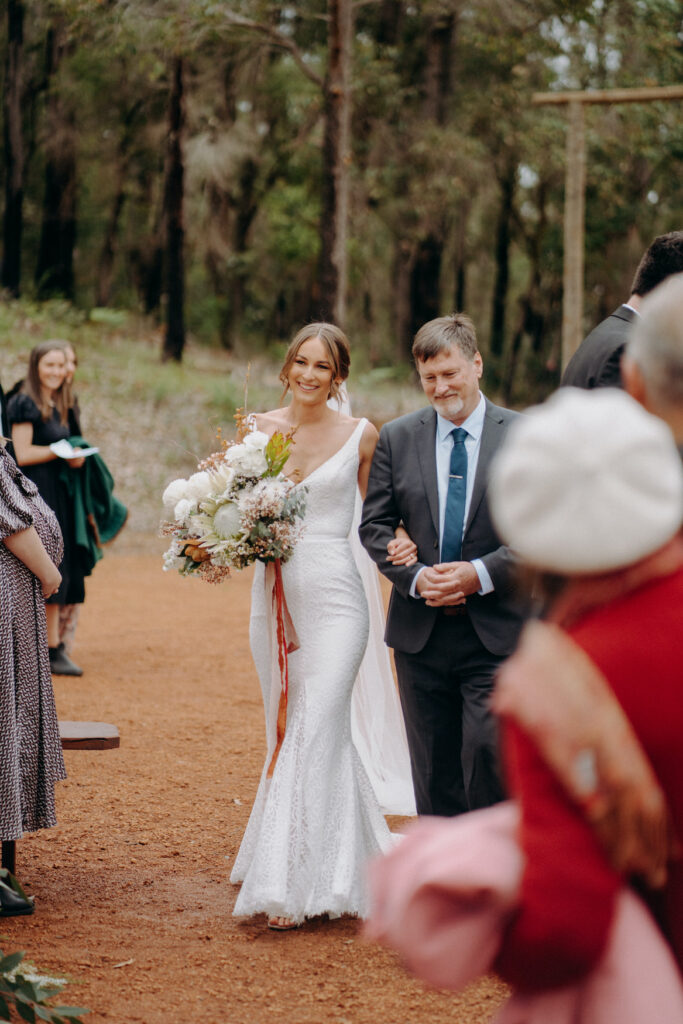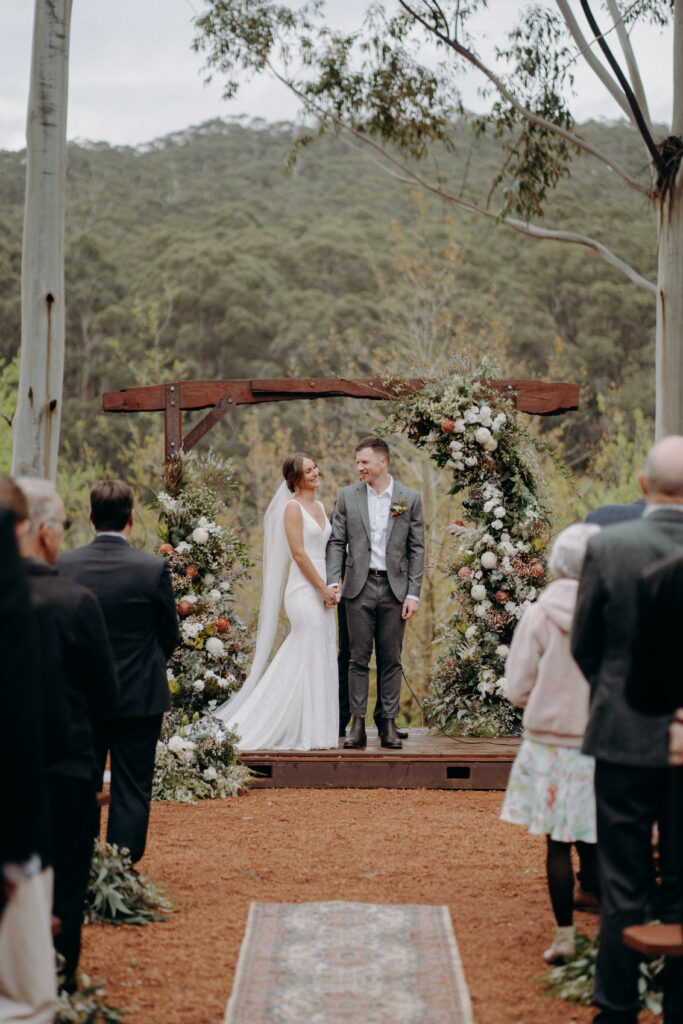 They had their relaxed, cocktail style reception back at the main lodge both indoors and out on the verandah, which allowed them to enjoy woodfired pizzas by Wood Fired Catering Co. It was forecast to rain but thankfully it held out for their ceremony and for the majority of the reception, only raining at about 10pm.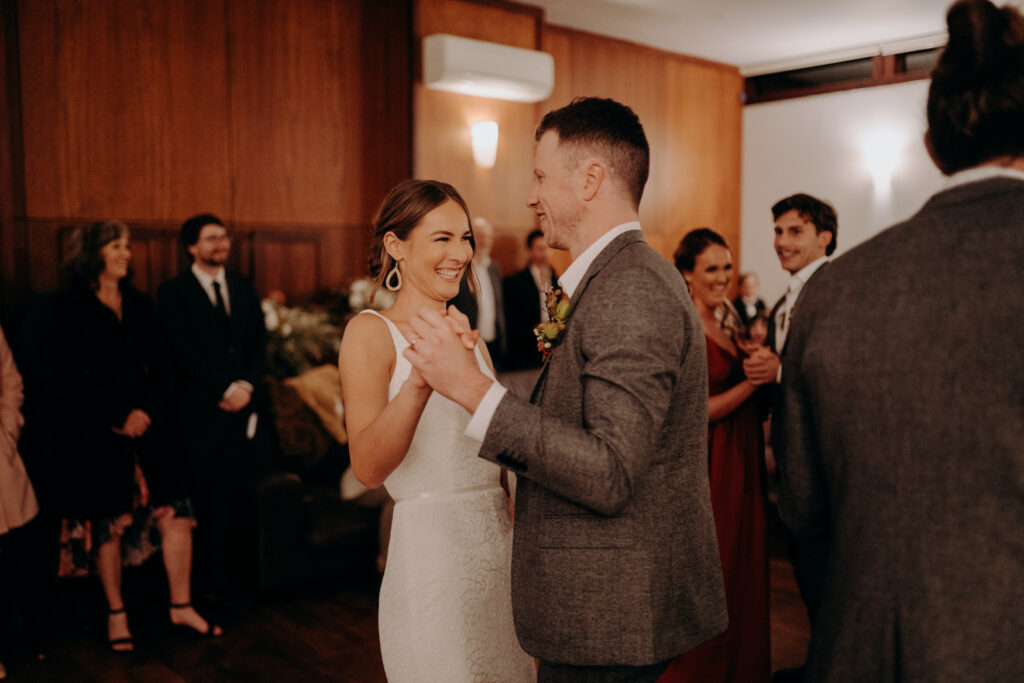 Micah recalls so many stand out moments, but one in particular was "walking back down towards the lodge after our photos and seeing the lodge all lit-up across the lake with everyone we love there ready to party. Standing on the verandah overlooking the beautiful orchards and forest as it got dark was also pretty damn cool."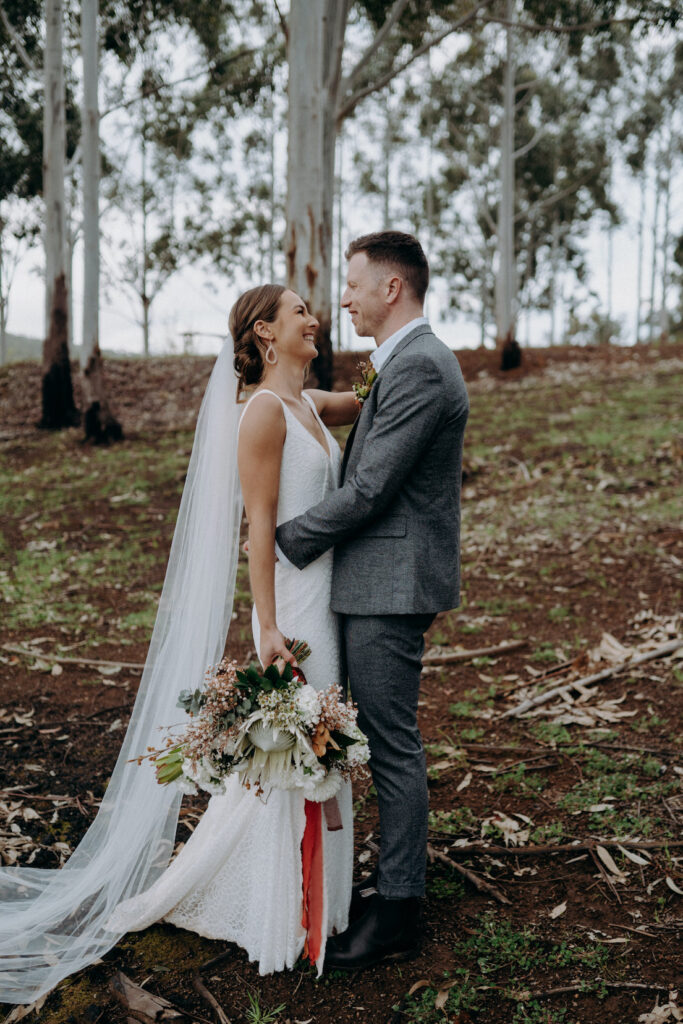 Micah goes on to say that "the wedding was amazing because it felt like we had a getaway with all our favourite people in a beautiful location! Getting married in such a picturesque location is awesome but getting away for a mini vacation with your family and friends makes it into a weekend to remember."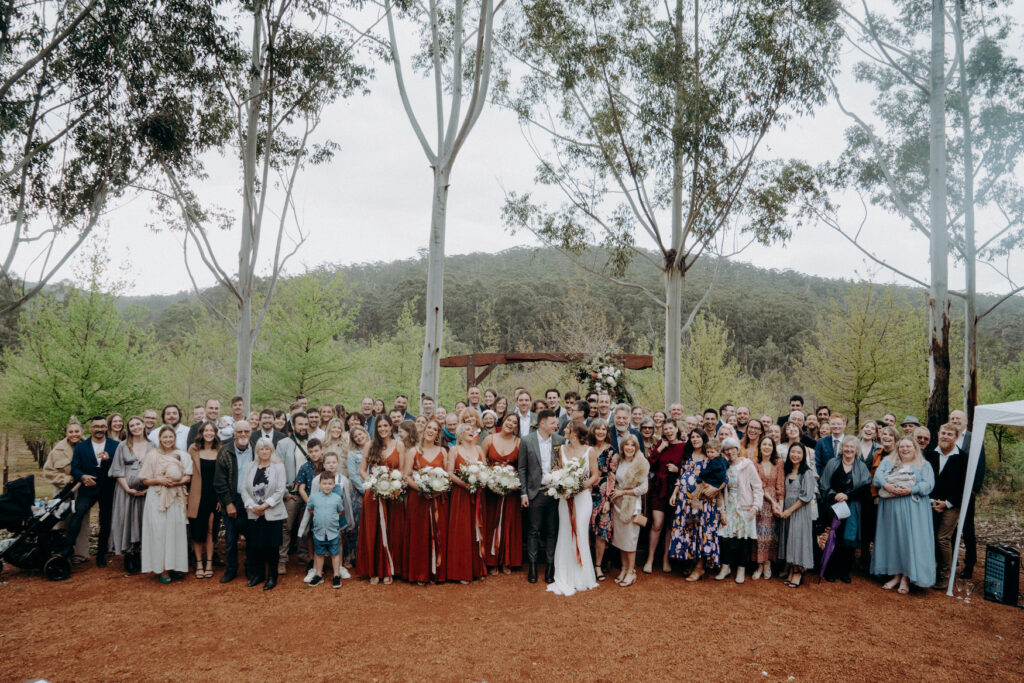 Thank you Jess and Micah for sharing your Stonebarn wedding story with us. We wish you both every happiness as husband and wife.