Krystal and Catlin married at Stonebarn on 18th March 2020. Their special day and the images in this real wedding story were captured by Amanda Afton Photography. Not even COVID-19 could stop these two gorgeous ladies from getting married! Krystal and Catlin managed to tie the knot just before coronavirus restrictions for weddings were announced the following week.
Krystal and Catlin had discovered Stonebarn almost 2 years earlier when they went to the Ever After All Love Expo at Perth Convention Centre in June 2018. "It was everything we wanted in a venue" says Krystal.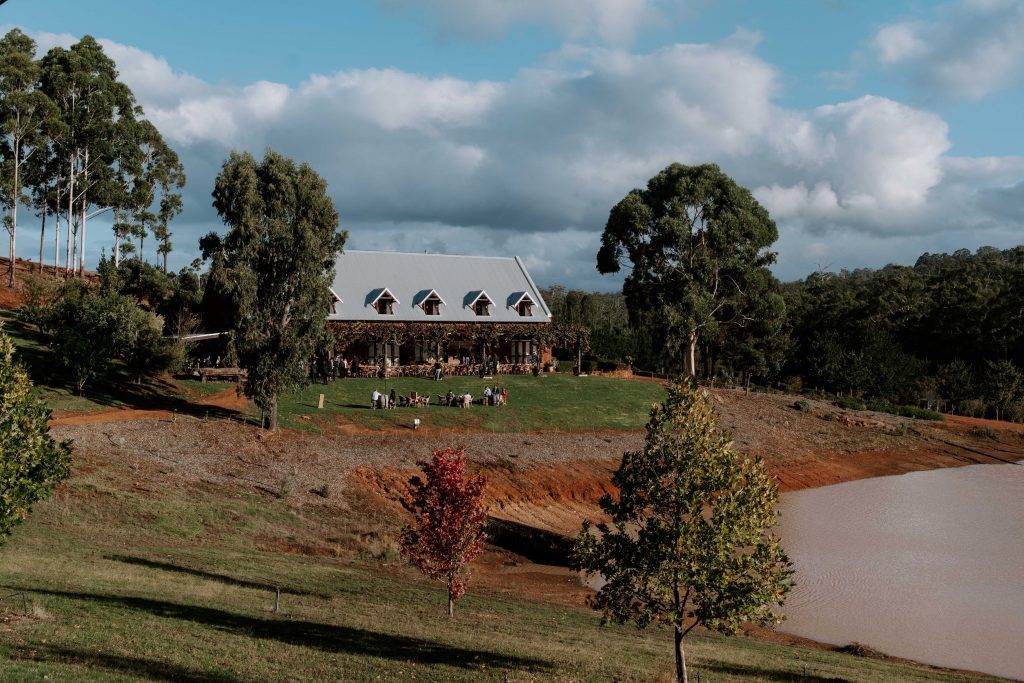 They booked Stonebarn's mid-week package, which meant they could travel down the day before the wedding with their bridal party, stay onsite and get ready at their own pace in their luxury ensuite bedrooms on the morning of the wedding. Their makeup was done by Centre of Attention Makeup Artistry: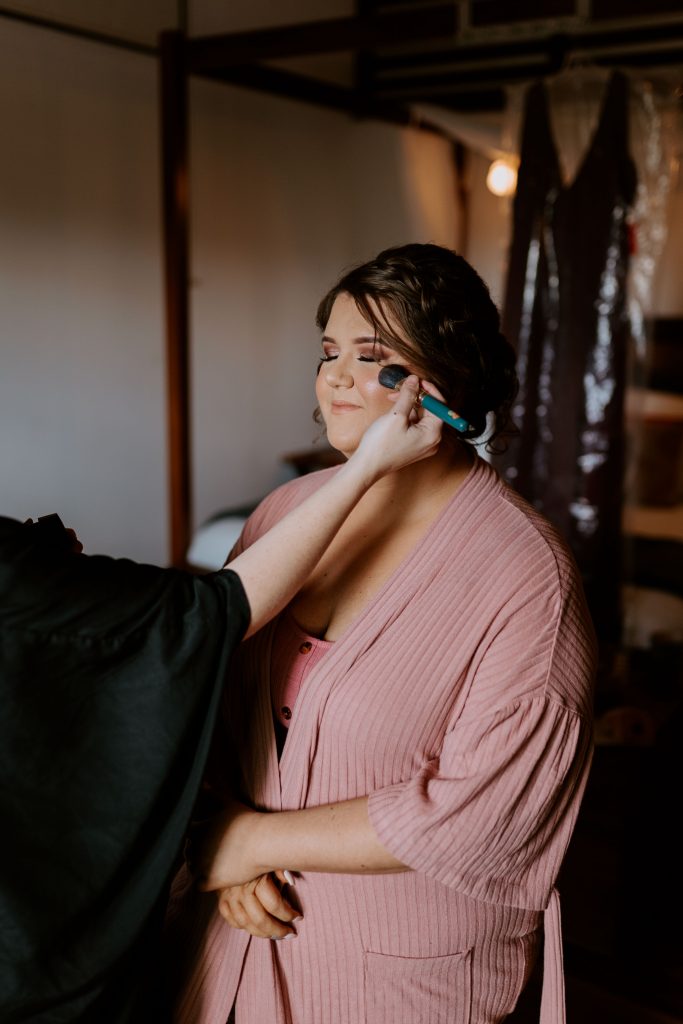 While their hair was done by Ahead of Style Hair Artistry: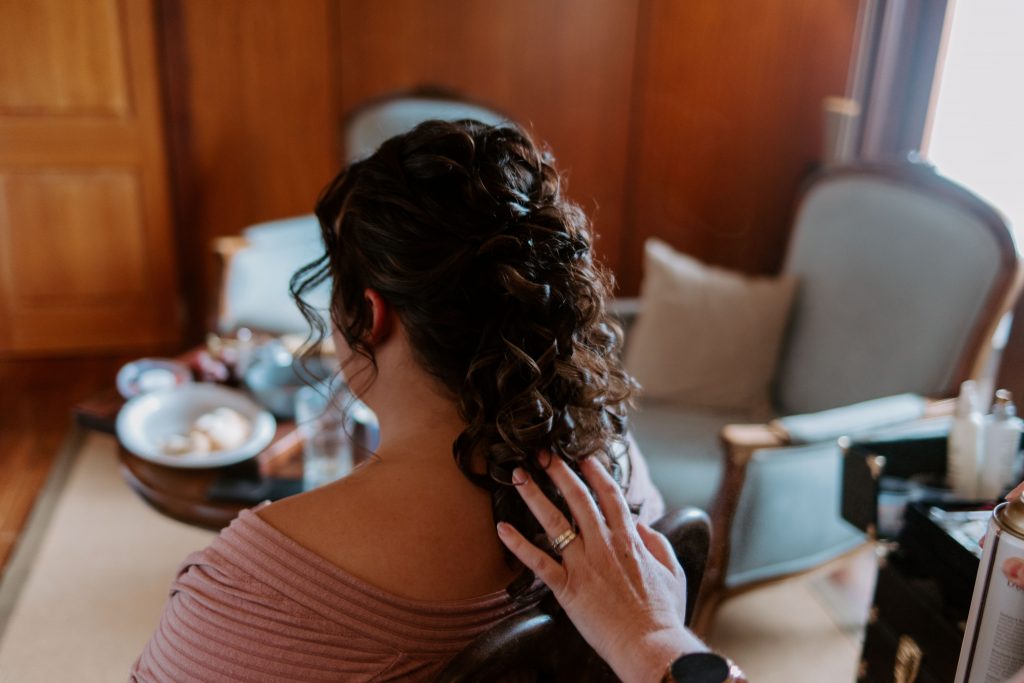 Both Krystal and Catlin's amazing wedding dresses were made by Confetti Occasions.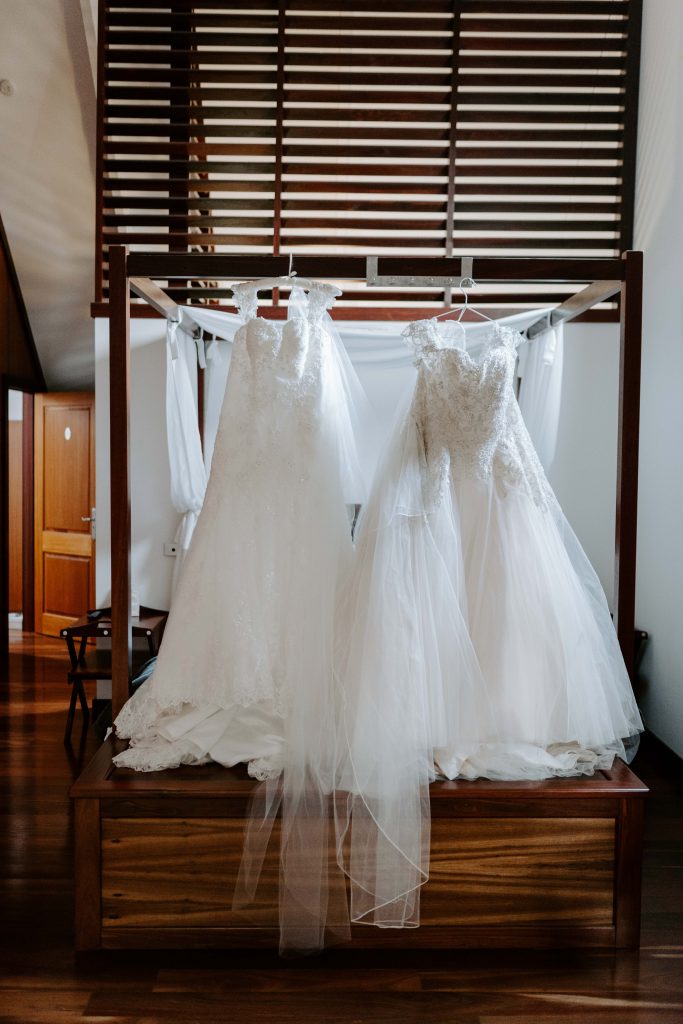 Their ceremony was conducted by 'South West Weddings With Nikki' at Stonebarn's Upper Clearing location. The celebrant's custom made ceremony was perfect in every way. They would 100% recommend Nikki to anyone wanting to get married.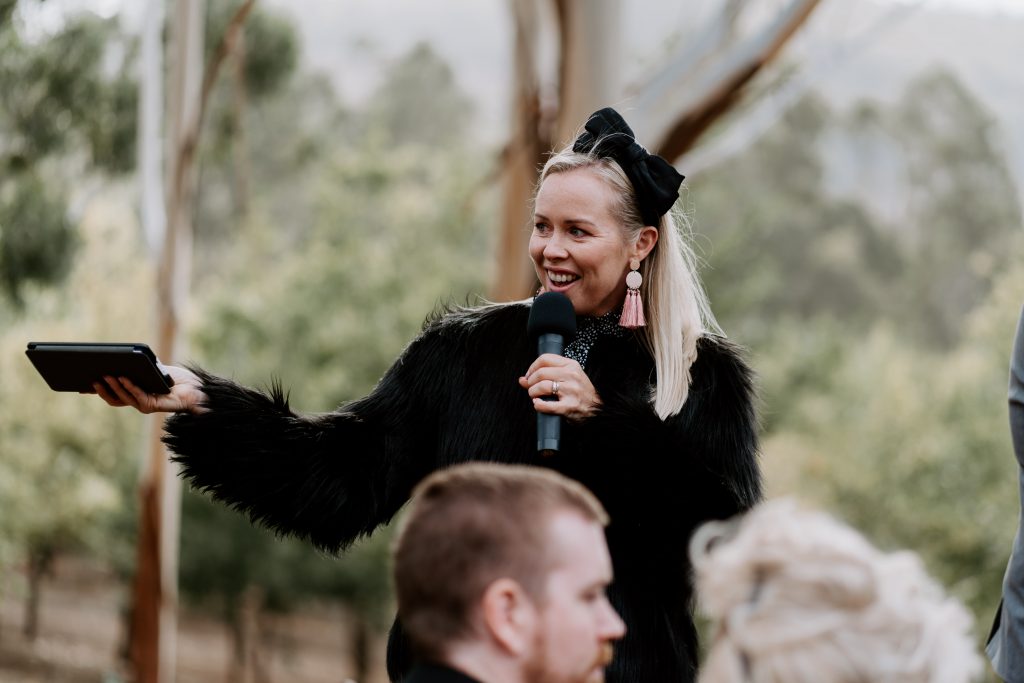 The ceremony arbour was decorated beautifully with flowers by Manjimup Florist.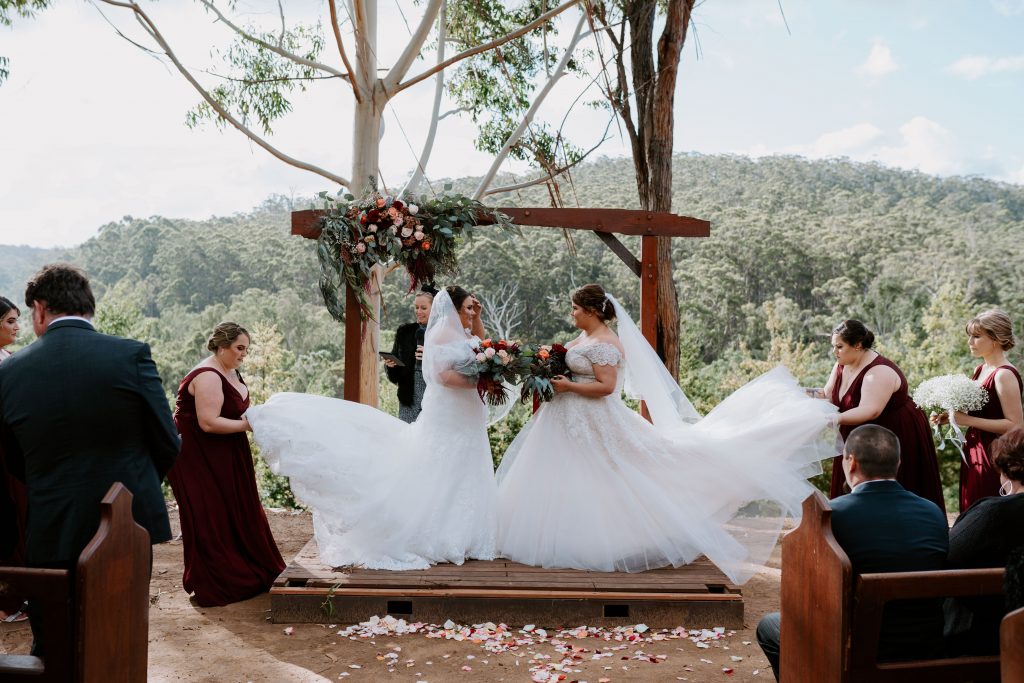 The stunning wedding bouquets were also created by Manjimup Florist.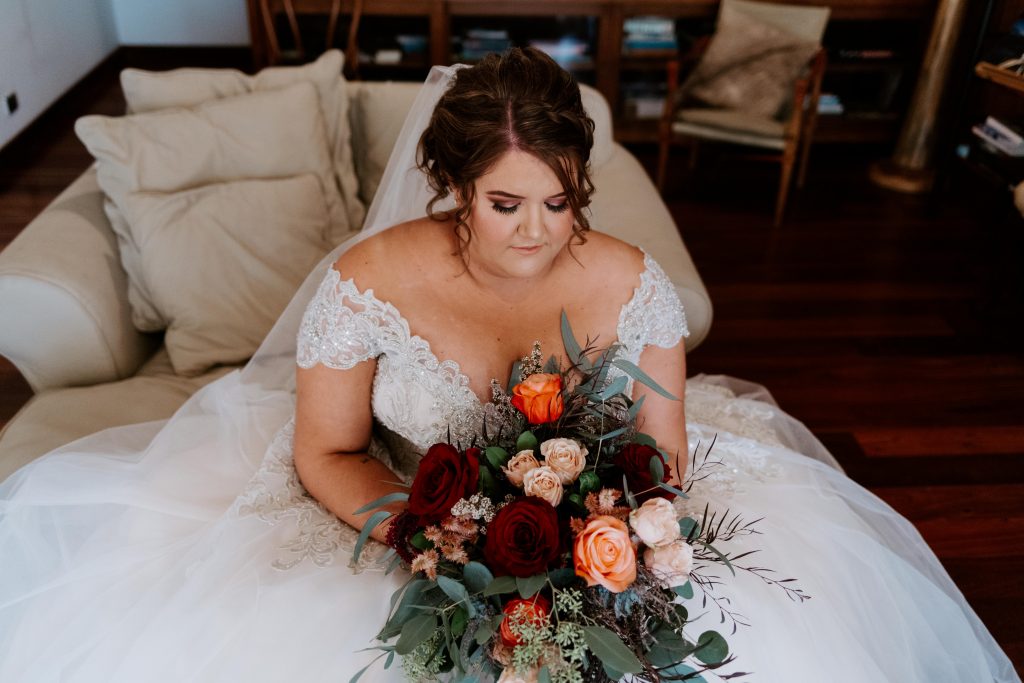 The wedding reception was held back down at Stonebarn lodge on the verandah. The banquet style reception furniture was hired from Ferguson Valley Events (now called Red Gum Events). The banquet feast was prepared and provided by Simple and Beautiful Catering.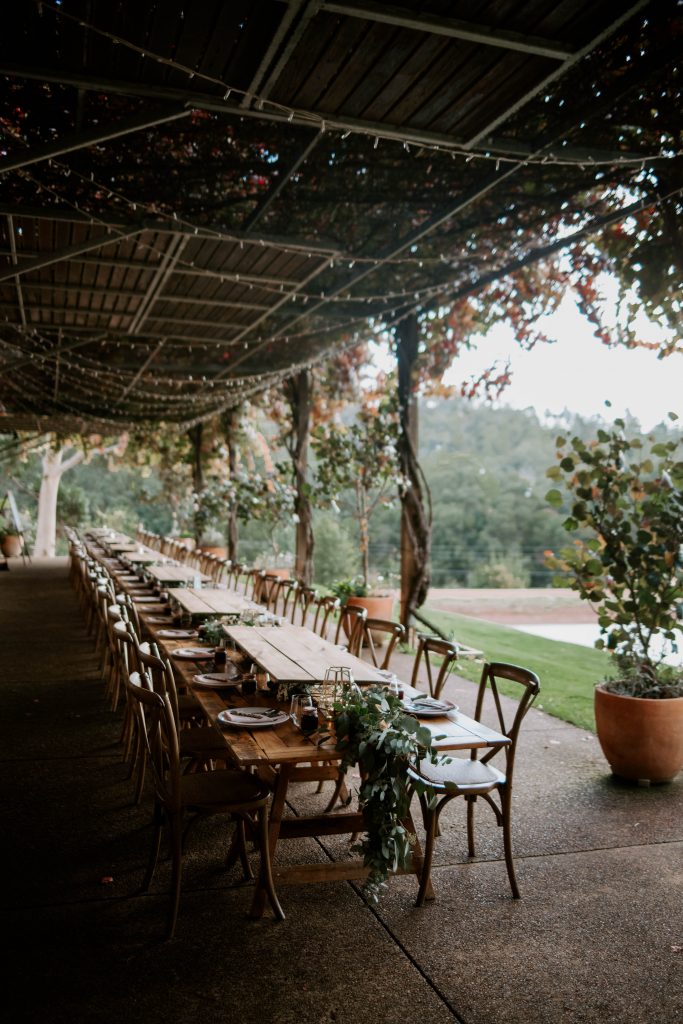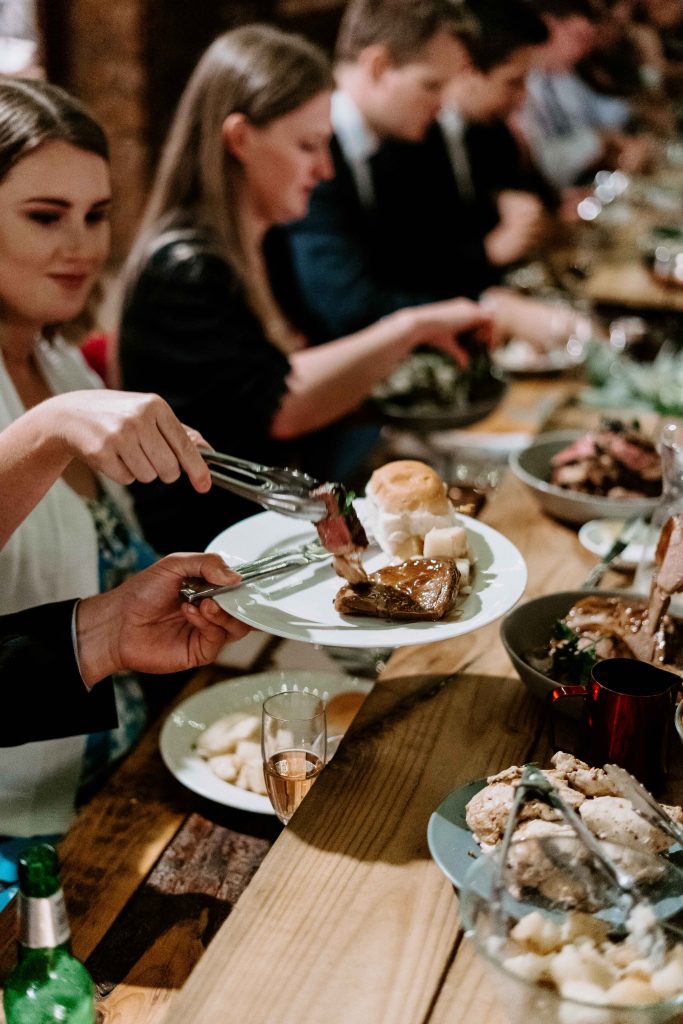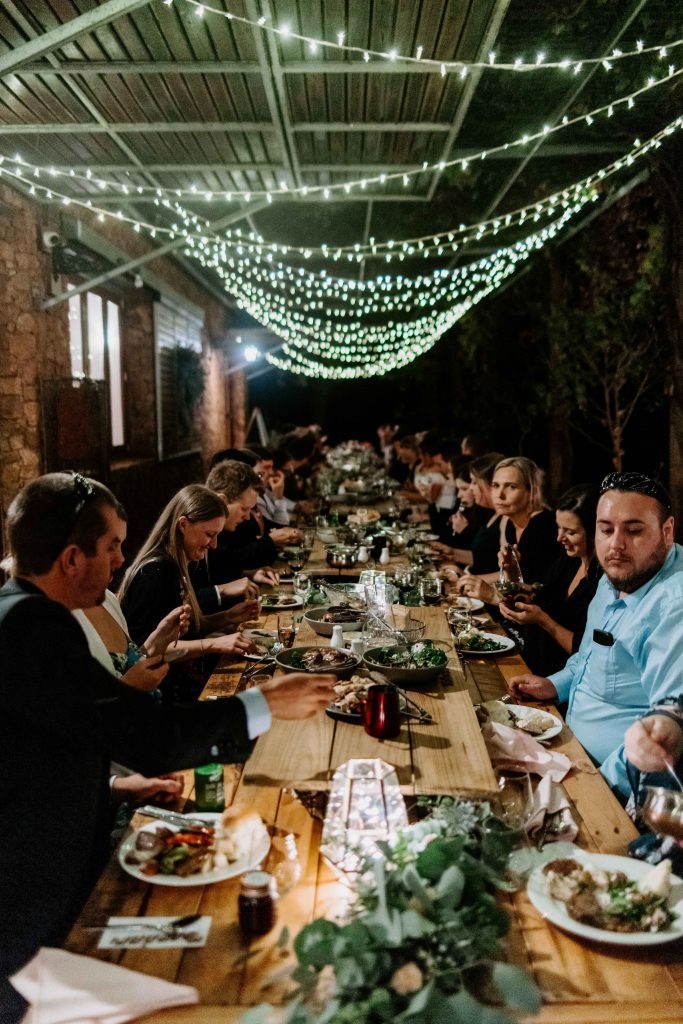 The delectable wedding cake was made by Bells Bake: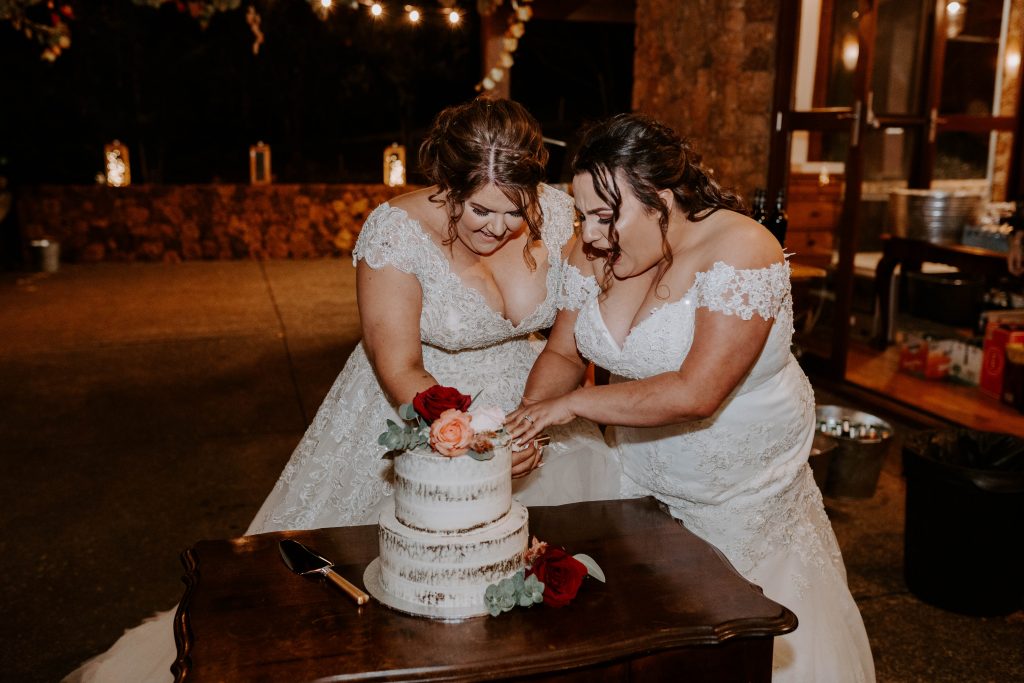 When asked whether there were any standout moments, Krystal said that the entire wedding was a standout moment! "It was so amazing down to every detail and the guests are still complimenting it now".
Krystal goes on to say how amazing all the vendors were. They all came in without any fuss and all knew what they were doing, it was so little stress on the day and the bridal party worked together so well to organise everything. Even the rain, that had been quite persistent the day before and on the morning of the wedding, cleared up right before the important things. "It all came together perfectly!"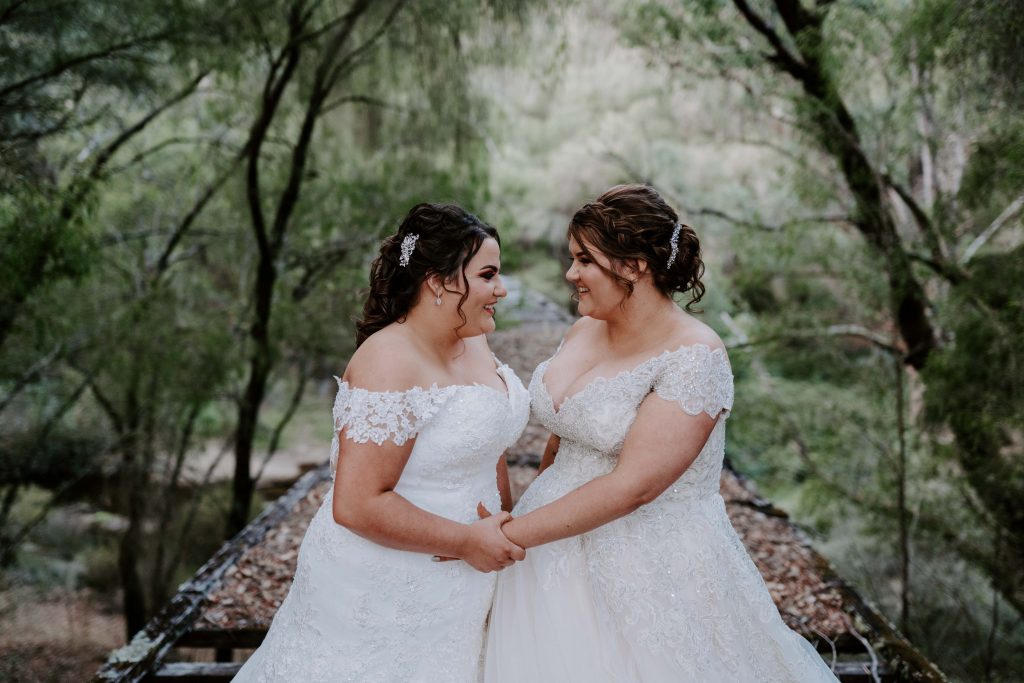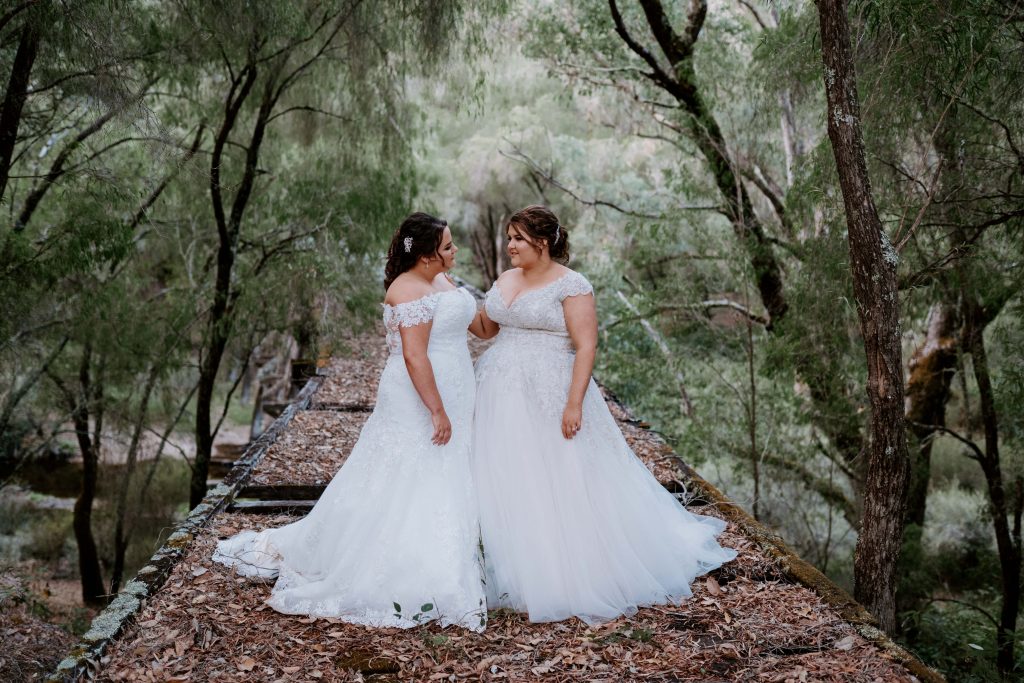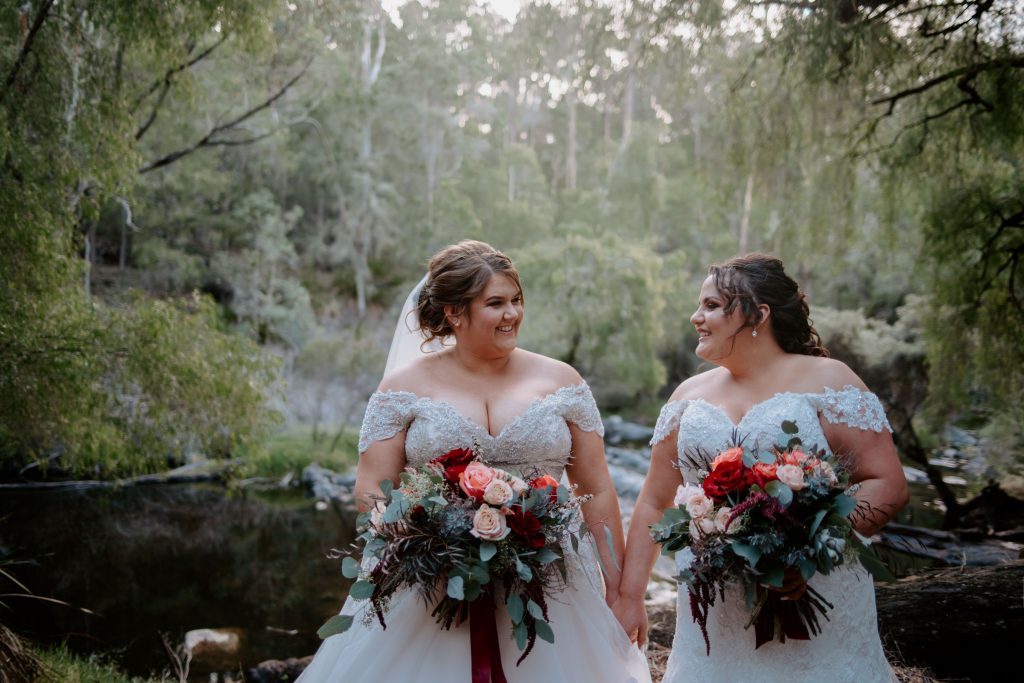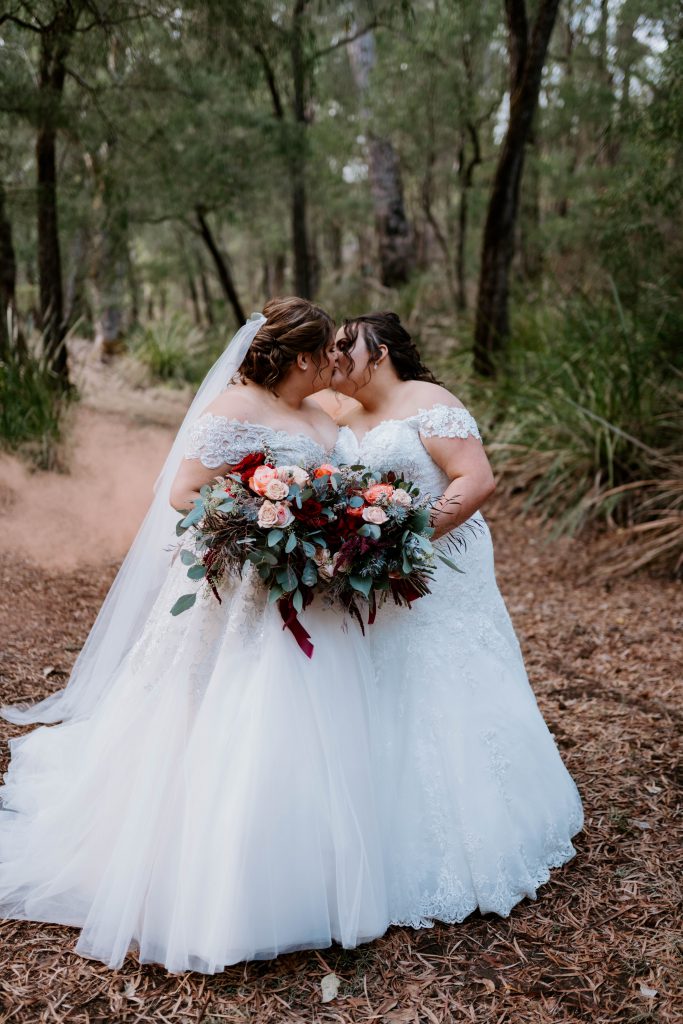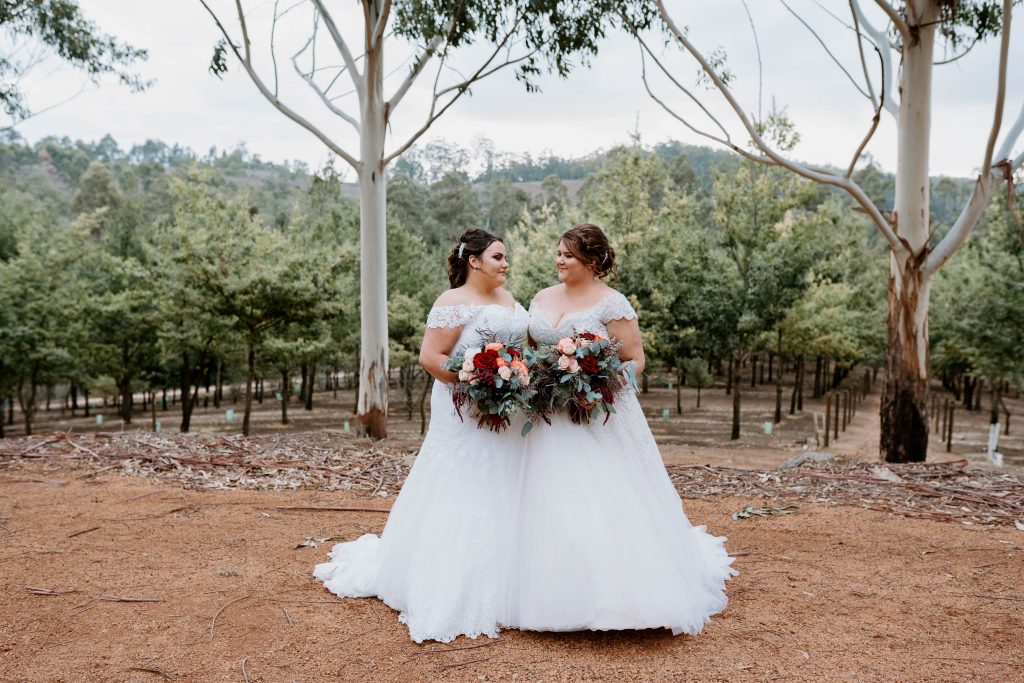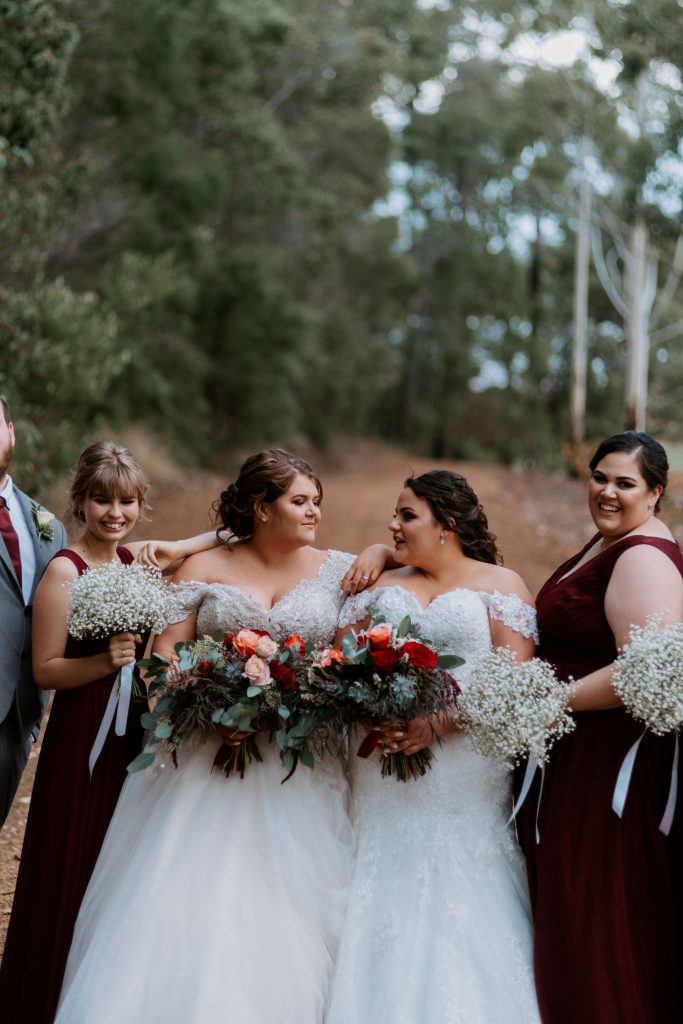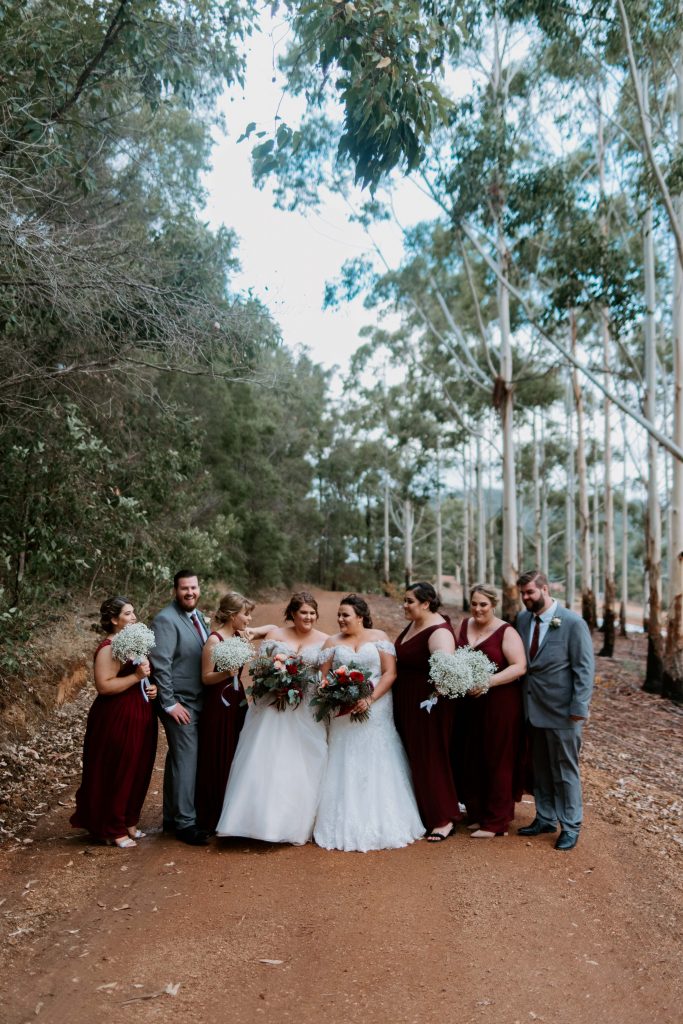 Thank you so much Krystal & Catlin for sharing your Stonebarn wedding experience with us. Best wishes on this wonderful journey, as you build your new lives together.