Hayley and Jeremy married at Stonebarn on 20th March 2021. Their wedding photos were expertly taken by local photographer Victoria Baker and are featured below as part of this blog.
Hayley had been following Stonebarn for a long time on Instagram and just loved the look of it. They happened to be going on holiday to Pemberton not long after they had got engaged and so decided to book a site visit. They fell in love with the place instantly. It was actually the only place they looked at and after visiting they booked it straight away.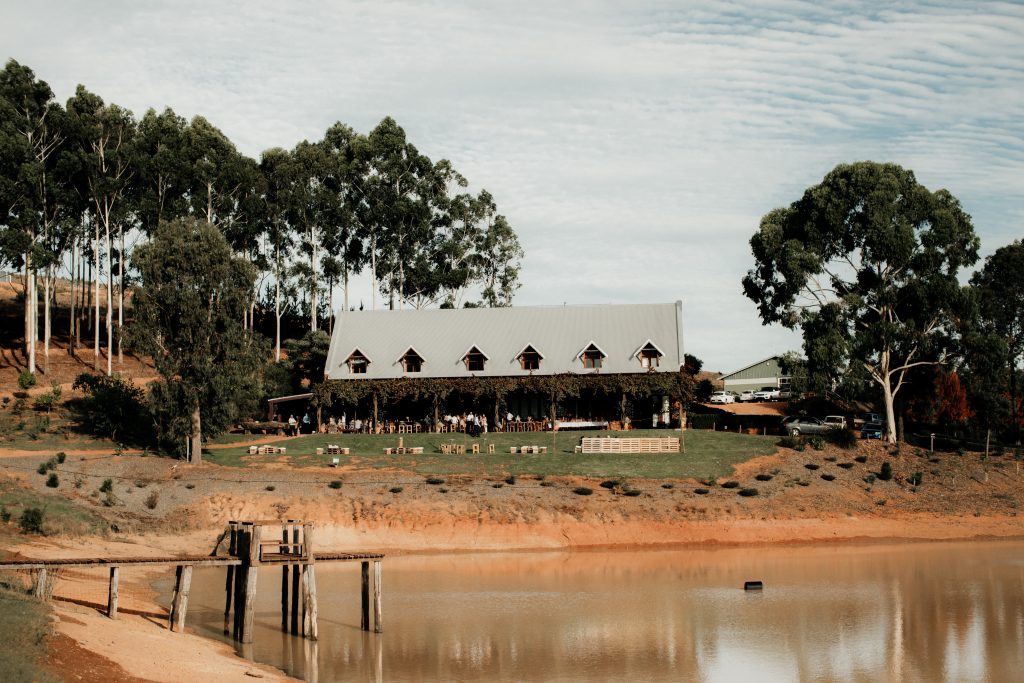 Stonebarn was exactly what they wanted which they found hard finding in other venues. They wanted somewhere outdoors and in nature where they could have the ceremony and reception in the one place. They also wanted a place that had accommodation so that their bridal party and family could stay with them for the weekend.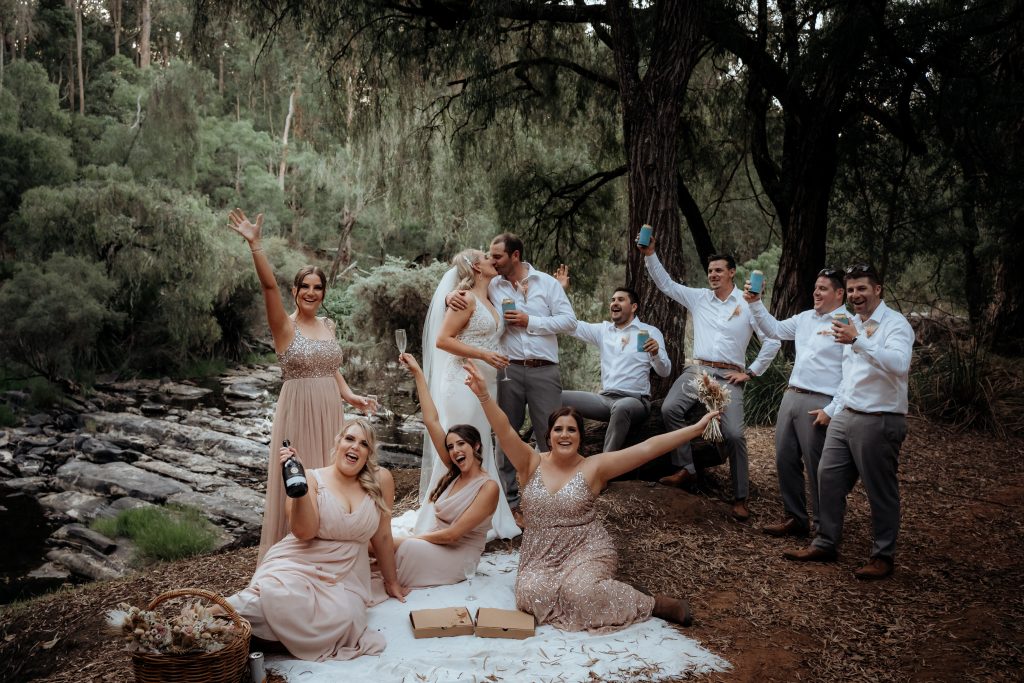 Hayley and Jeremy booked our special at the time, 3 nights for the price of 2. They checked in on Friday morning and checked out on Monday. It was the perfect amount of time to be able to set up everything on Friday, have the wedding on Saturday and then enjoy relaxing with our family and friends on the Sunday.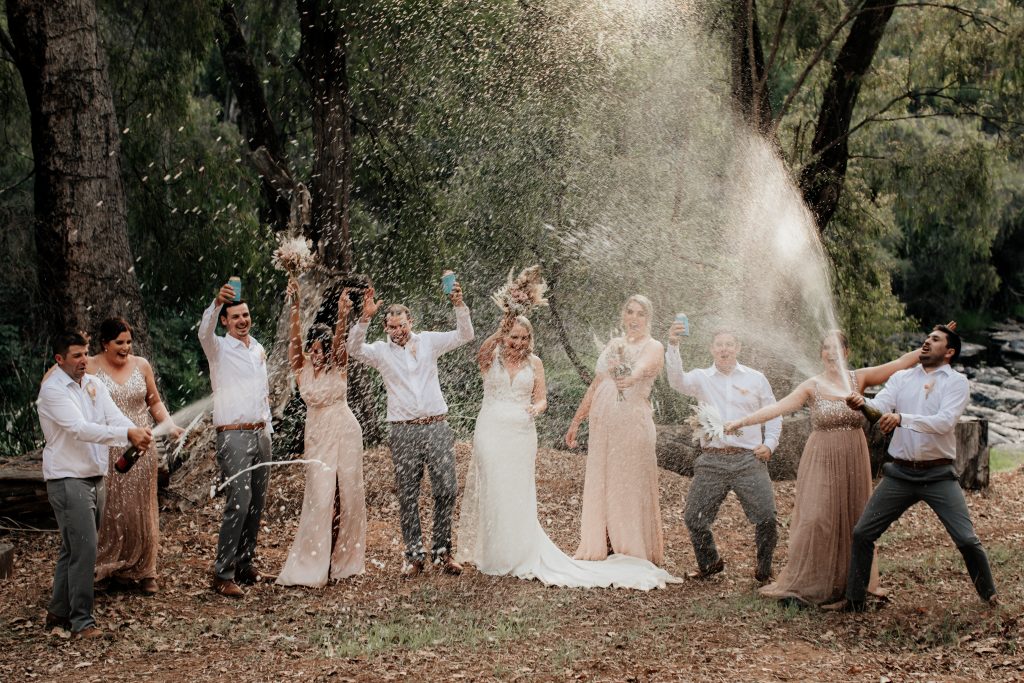 They actually travelled to Pemberton on Thursday and stayed over the road at Scarlet Woods Chalets on the Thursday night so that they were able to relax that night before the big set up on Friday. For the most part they did the set up and styling themselves, with the help of amazing family and friends. Flowers were provided by Bloomin' Bush and some of the furniture was hired from Albany Event Hire.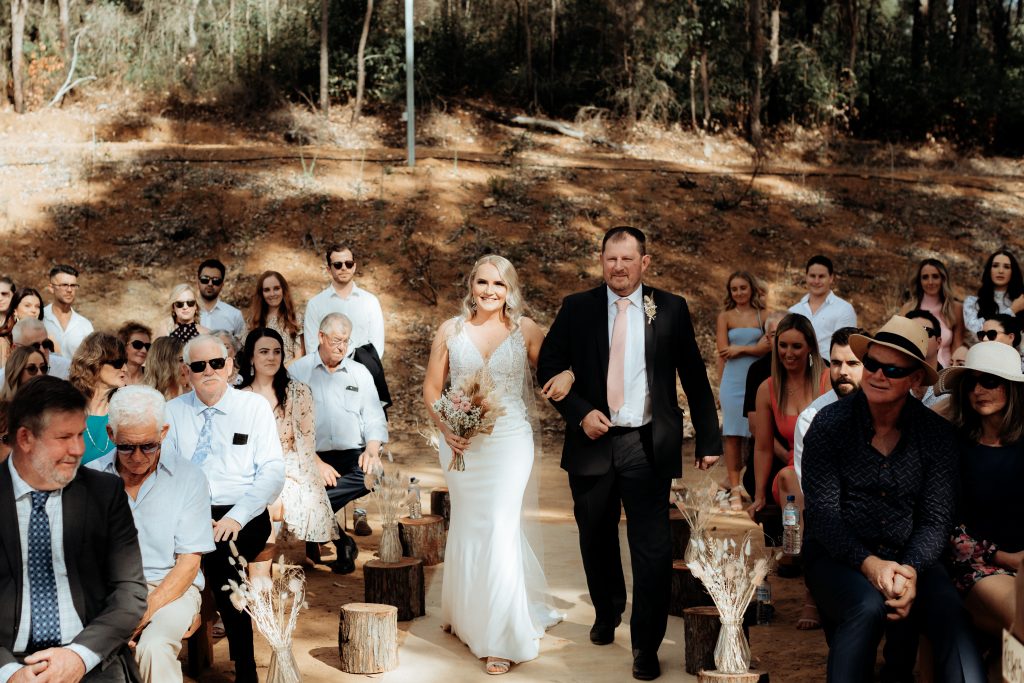 As the ceremony wasn't until 3.30pm on the Saturday, Hayley had all morning to get ready in her luxury ensuite bridal room. Her makeup was done by Carissa Phillis Makeup and her hair was styled by Mel from Forevernow Hair Designs. Hayley's dress was a Maggie Sottero design from Brides Selection and alterations had been done by Ashley Whiting Creative.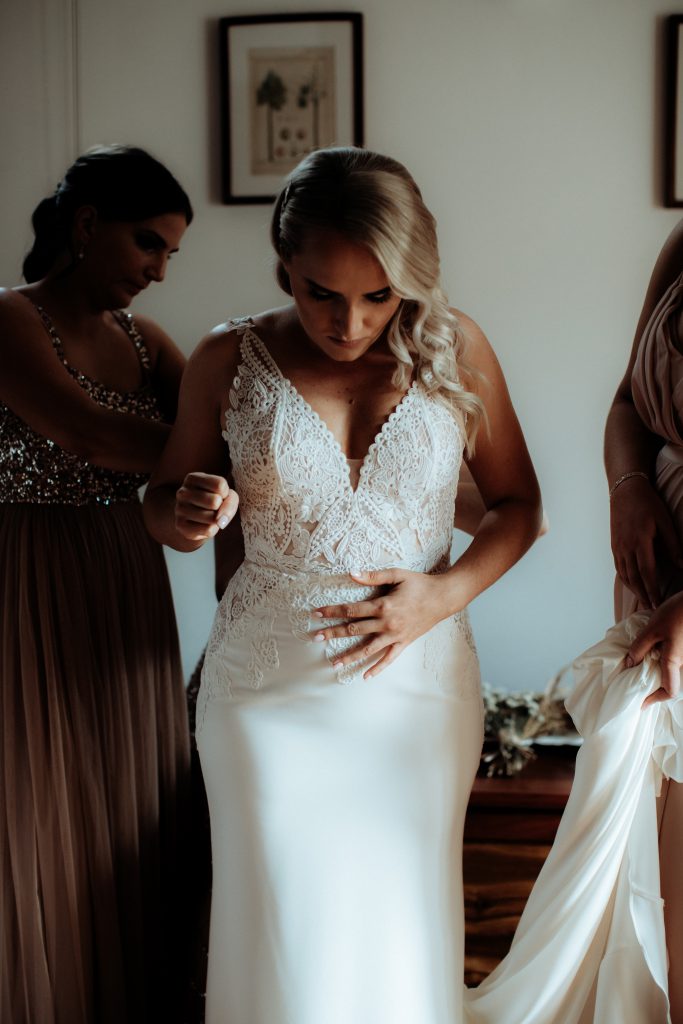 The bridesmaids dresses were from ASOS and the men's suits were from The Hub.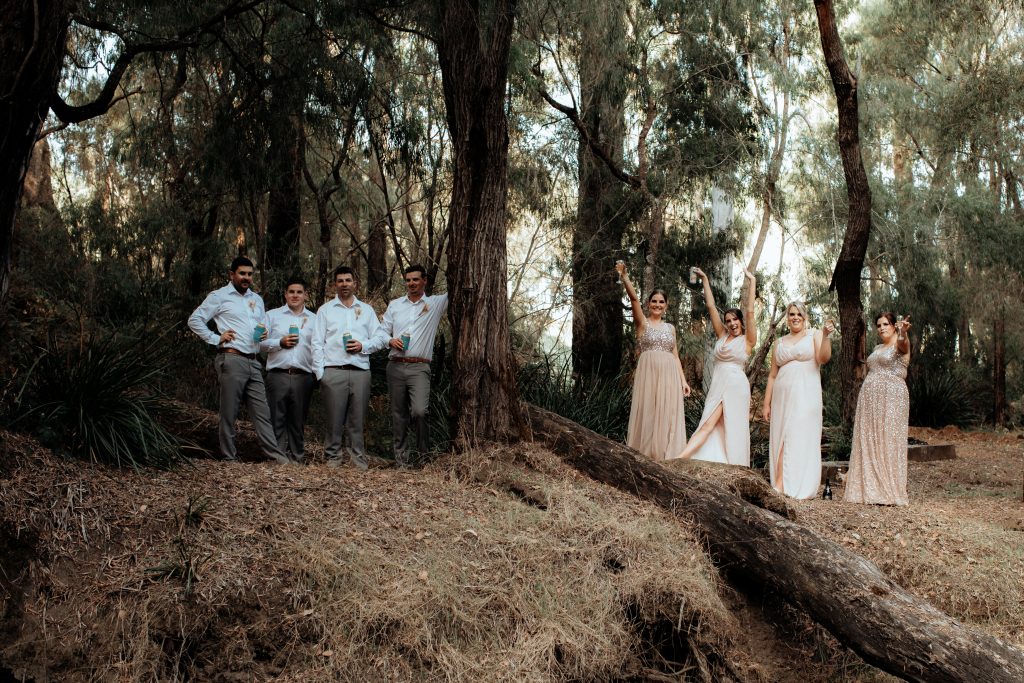 They held their ceremony in the Upper Clearing and were married by Celebrant Kate Smith in amongst all the amazing tall trees and looking out over the big valley of trees – the photos turned out so amazing with all the trees!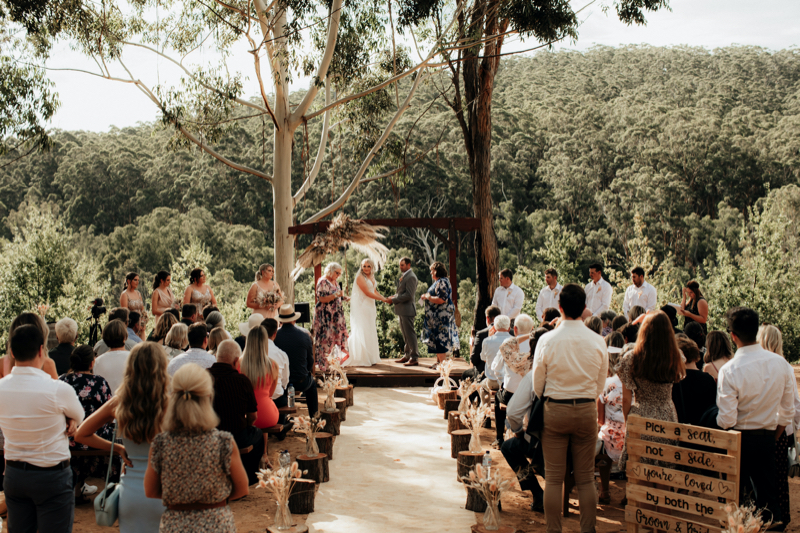 The reception was held under the verandah and out onto the grassed area. Luckily they had amazing warm weather!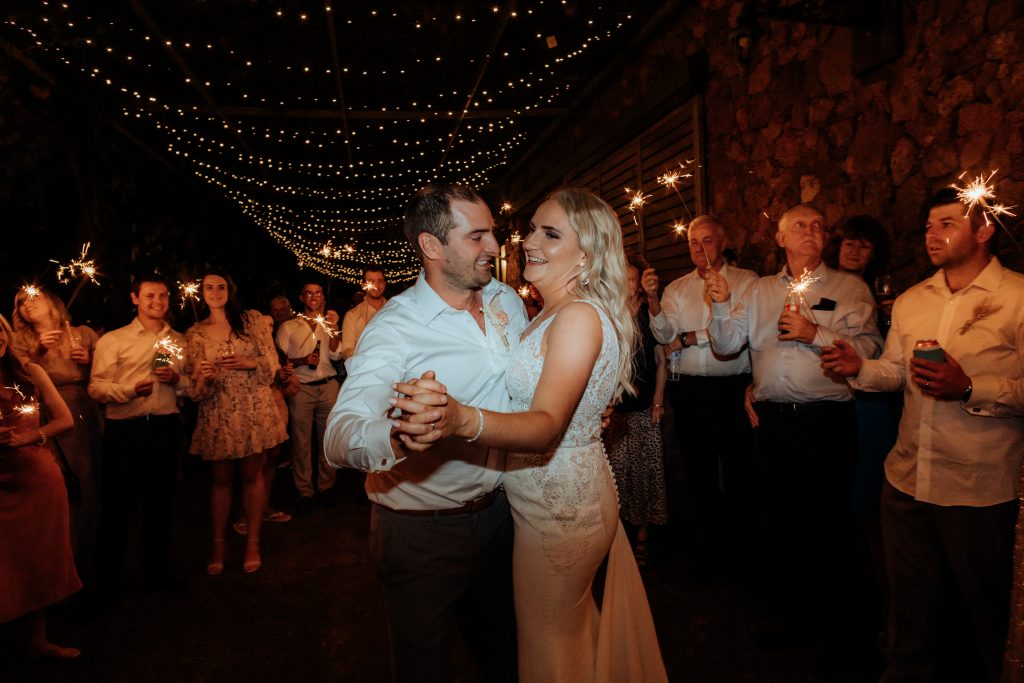 The delicious catering was by Simple and Beautiful Catering – everybody raved about their awesome food. The wedding favours were from Lush Soy Candles and Coolaz Stubby Holders. The beautiful wedding cake was made by Tash.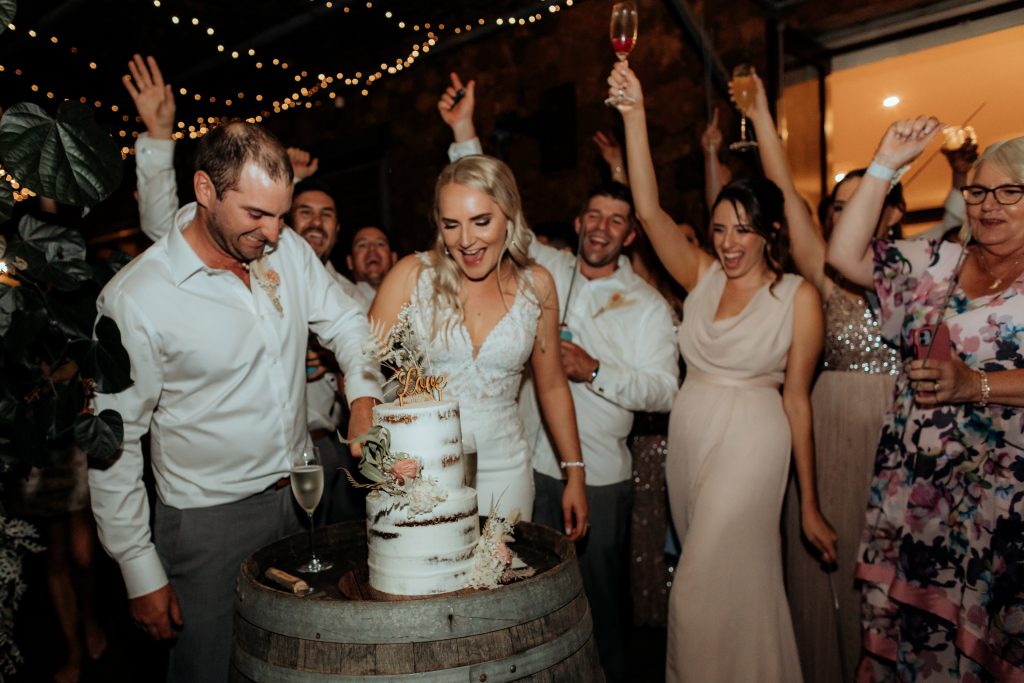 They also had an amazing singer, Monty Cotton, who sang live during the ceremony and then created the most amazing vibe for their dance floor all evening.
Hayley tells us that the entire weekend was just incredible, no-one wanted to leave Stonebarn on Monday morning.
"It was so special to make such amazing memories with our family and bridal party over the entire weekend, instead of just one day. We would highly recommend it!"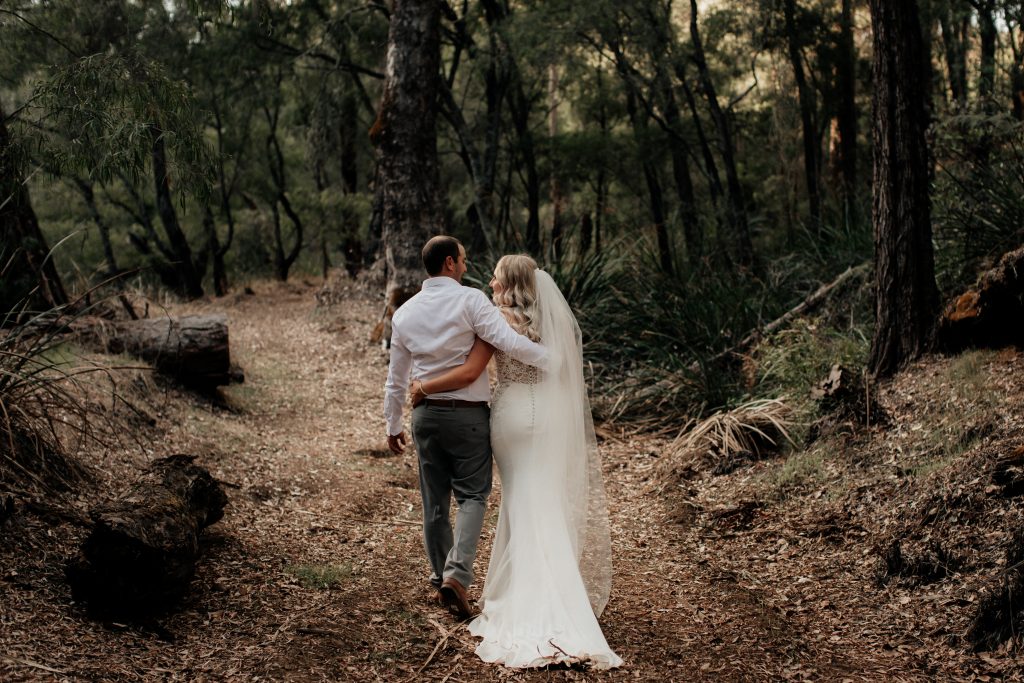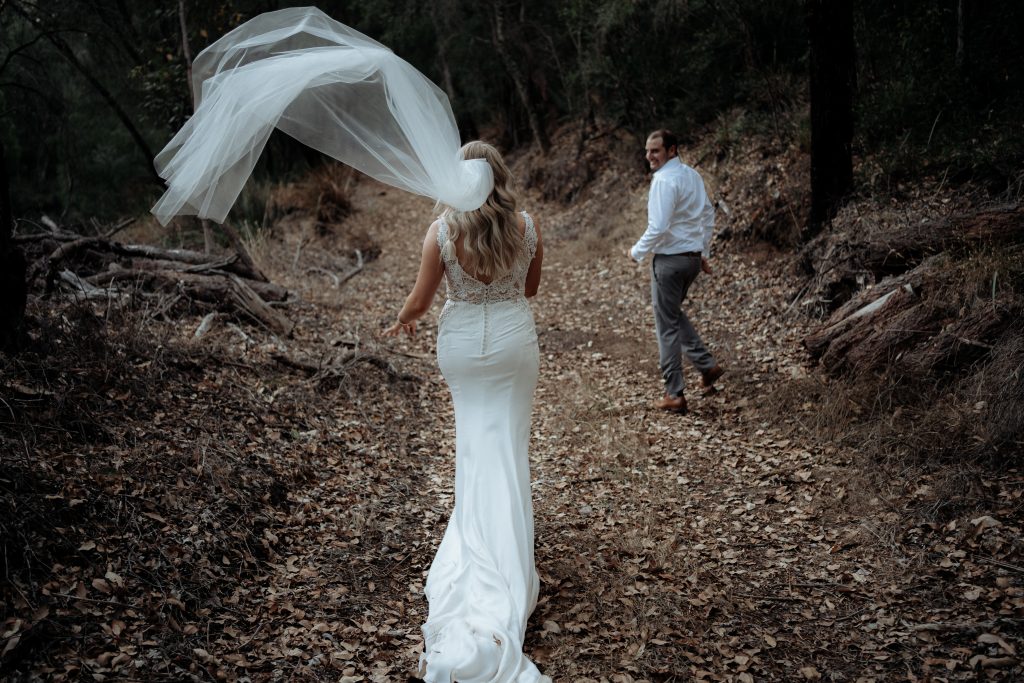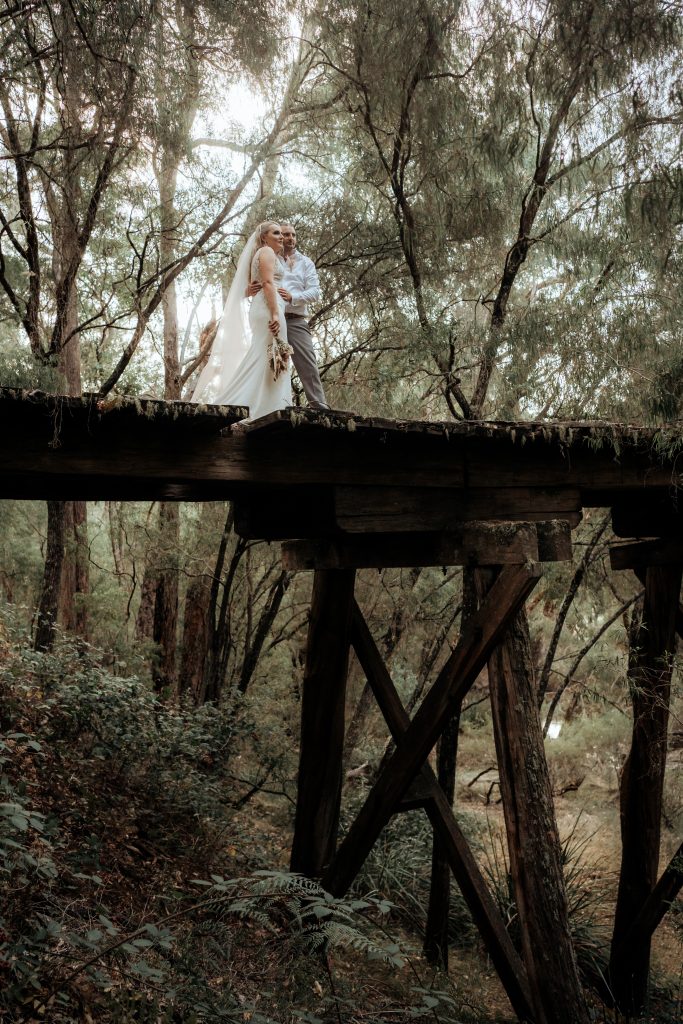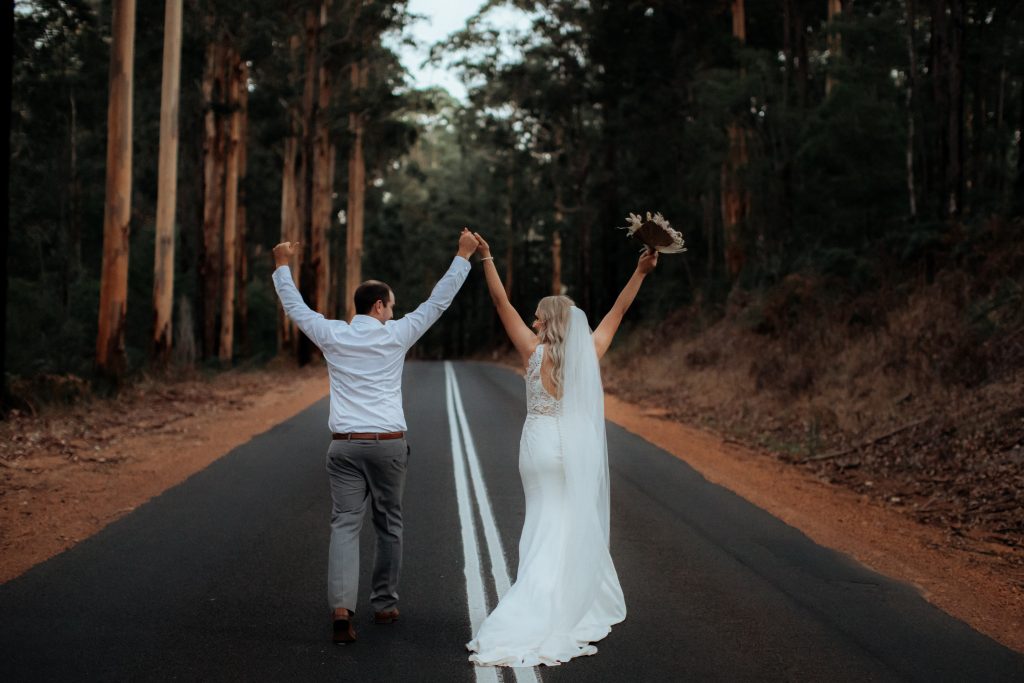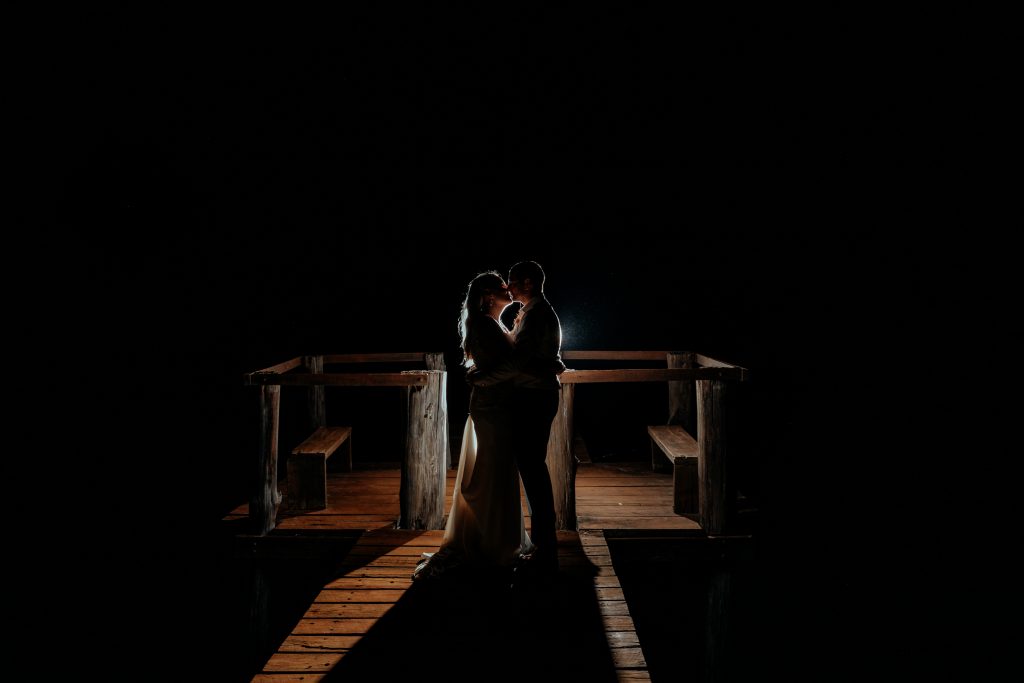 Thank you so much Hayley & Jeremy for sharing your Stonebarn wedding experience with us. Best wishes on this wonderful journey, as you build your new lives together.