Melissa and Cassy married at Stonebarn on Saturday 3rd April 2021. They chose Ben Yew to be their photographer and it is his beautiful work featured throughout this wedding story.
Stonebarn was recommended to Melissa and Cassy by a friend who had attended a wedding there previously. They decided to check it out online first before making an appointment to see it.
Eventually they made an appointment for a site visit. As soon as they saw Stonebarn they fell in love with the venue – in fact they didn't even bother visiting any other venues! The three main reasons they chose Stonebarn was because: 1. They loved the onsite accommodation for their bridal party, 2. The picturesque location and 3. The homely feel.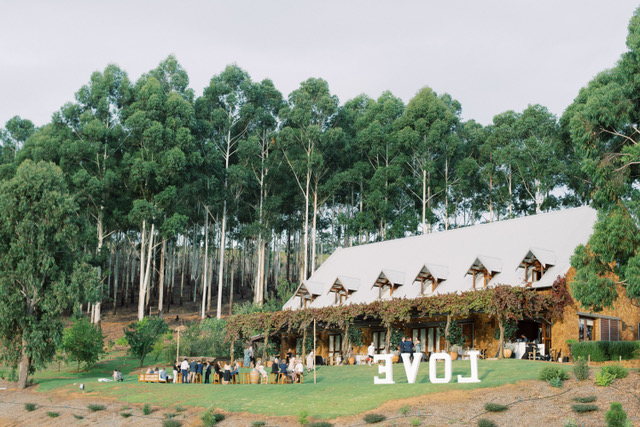 Melissa and Cassy took advantage of a special we were running at the time '3 nights for the price of 2'. They travelled down a week prior to the wedding and stayed at Scarlet Woods Chalets. They spent the night before, the night of, and the night after the wedding at Stonebarn. This gave them plenty of time to set up the ceremony location. The arbour, benches and church pews at the ceremony location were all supplied free of charge by Stonebarn: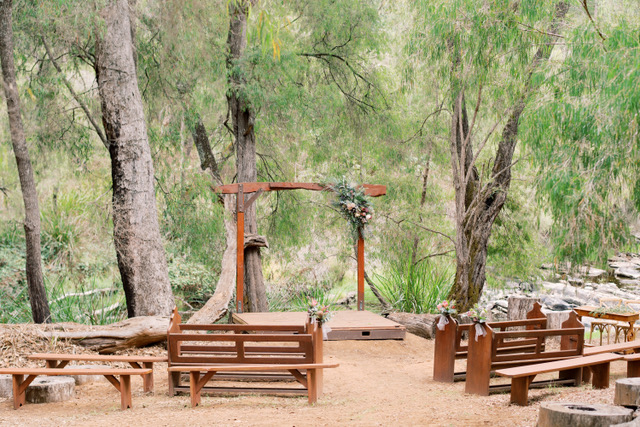 There was also plenty of time to set up the reception area with furniture and decorations from Hire in Style: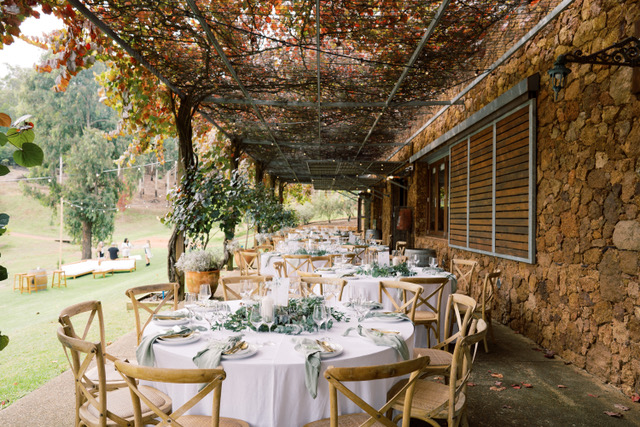 As the ceremony was not until the afternoon Melissa and Cassy were able to spend a relaxing morning in Stonebarn's luxurious ensuite rooms where they had their tans done by New Beauty and make up by I Do Beauty.
At 3pm the ceremony commenced down by the river and was conducted by celebrant Hilary McKenna: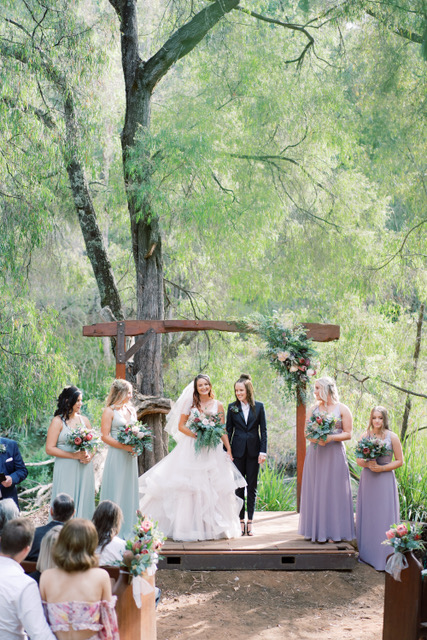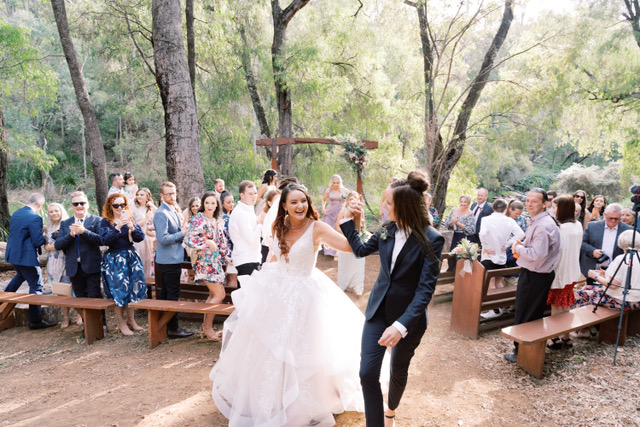 The reception was held on the verandah where delicious food by Taste Budds was served.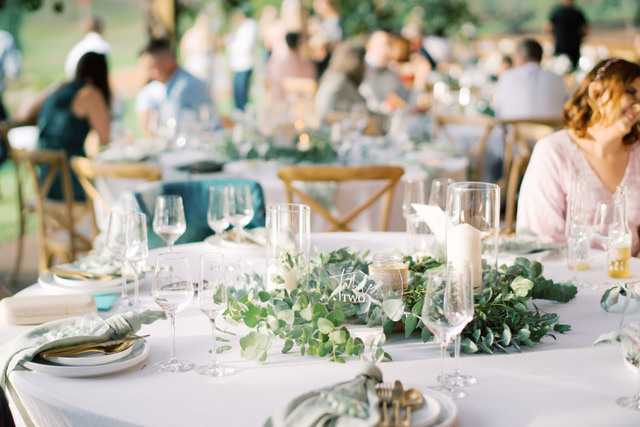 Standout moments for Melissa and Cassy were: The stunning river location for the ceremony: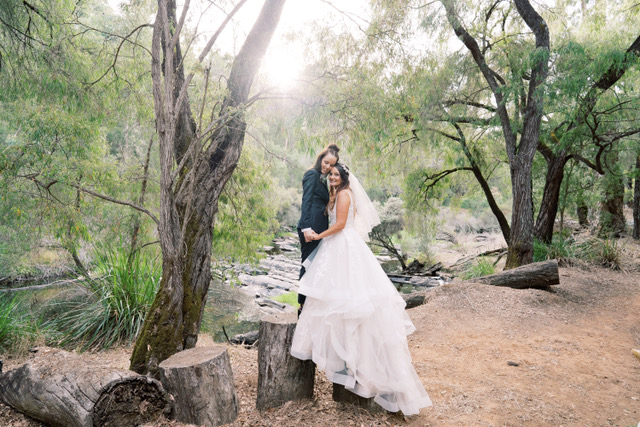 The amazing photos overlooking the property, such as the photo of the two of them on the jetty with the lodge in the background: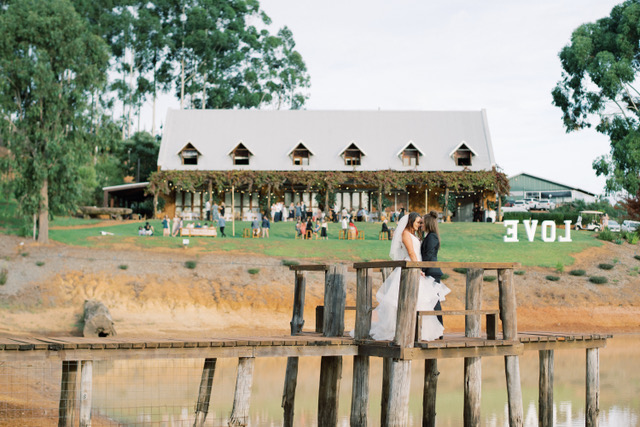 And dancing the night away: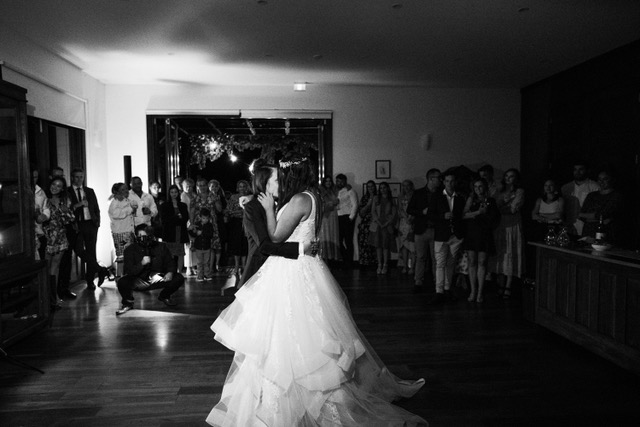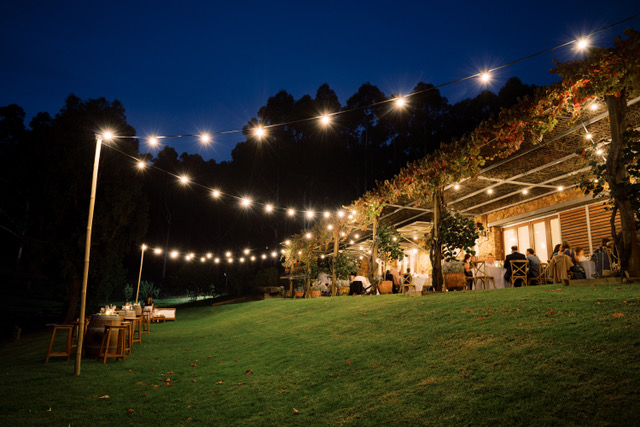 Melissa and Cassy tell us that the venue really made the wedding so amazing. "The venue is absolutely stunning, it made for amazing photos which we will treasure forever." They also loved how they could stay at Stonebarn for 3 nights together with friends and family – being able to spend time together in the lead up to the wedding and the night following.
Thank you so much Melissa & Cassy for sharing your Stonebarn wedding experience with us. We wish you a lifetime of much love and happiness together.