Take a look at this stunning recent wedding at Stonebarn when Michelle and Damon celebrated with family and friends on the Stonebarn verandah.
We love the Pemberton region with its beautiful karri trees and decided to have a destination wedding amongst the forest.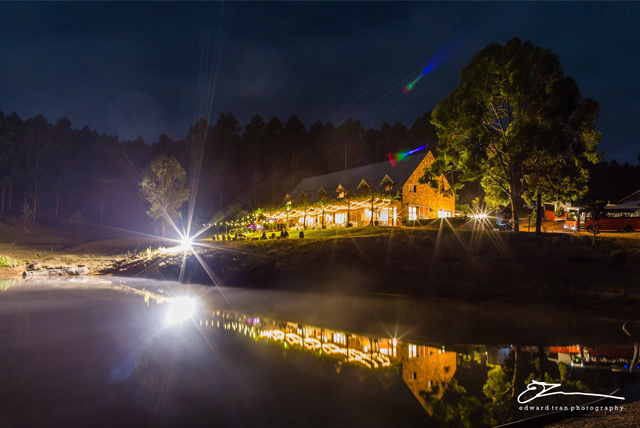 Michelle: Stonebarn Lodge was a stand out venue for our wedding reception. The impressive residence set on a hill, inviting guests to take in the surrounding forest, would create a long lasting memory. We encouraged our guests to stay in the region for the weekend. Most of our guests stayed in Pemberton with others scattered around forest chalets.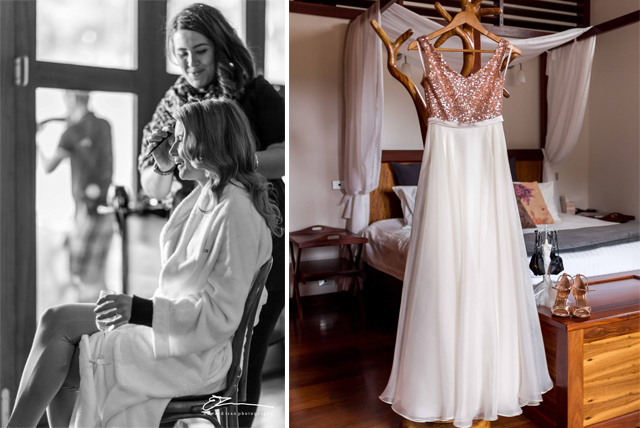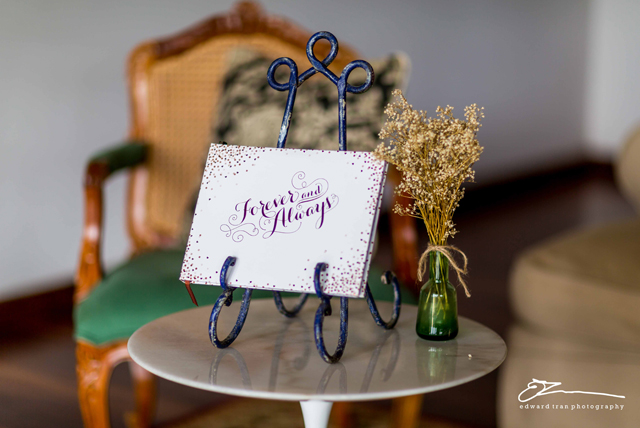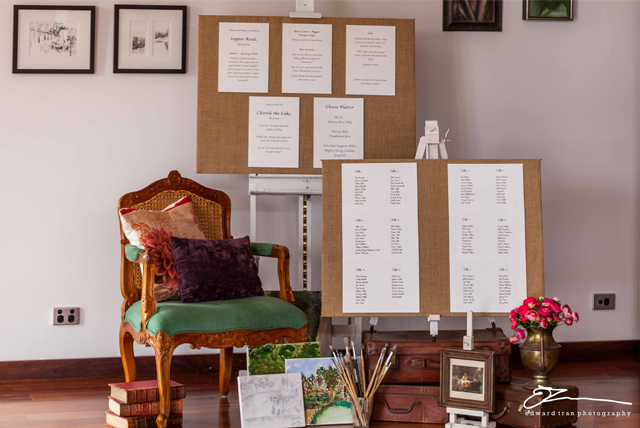 The stunning bride, Michelle, and her bridesmaids stayed at Stonebarn the night before the wedding. On the day they prepared with the help of hair and make-up artists from Salon de Coiffure of Donnybrook, and the bride's sister, also a make-up artist. In the meantime, the groomsmen were taking care of the groom at Karri Valley Resort.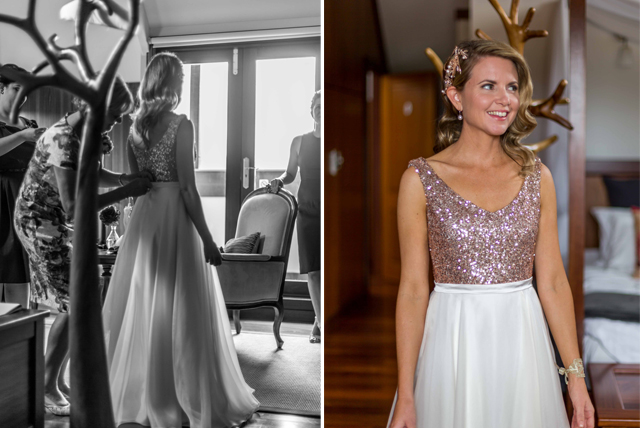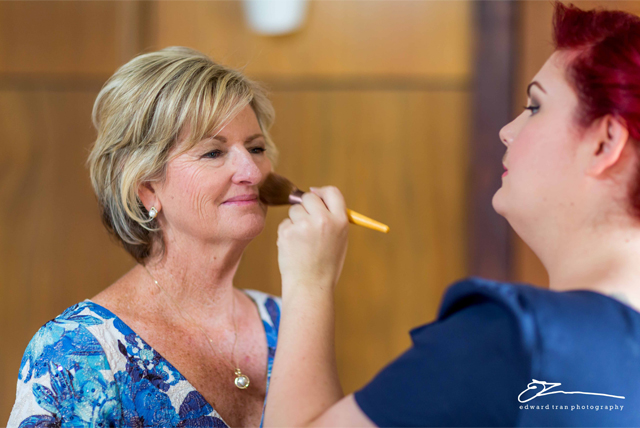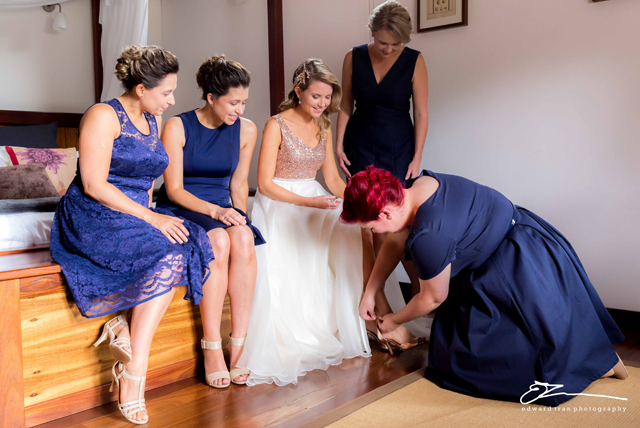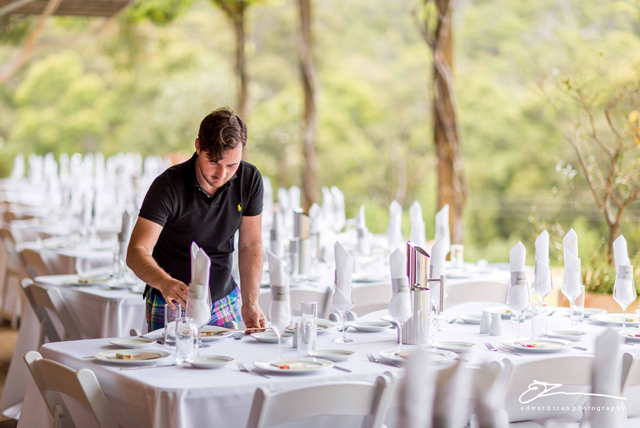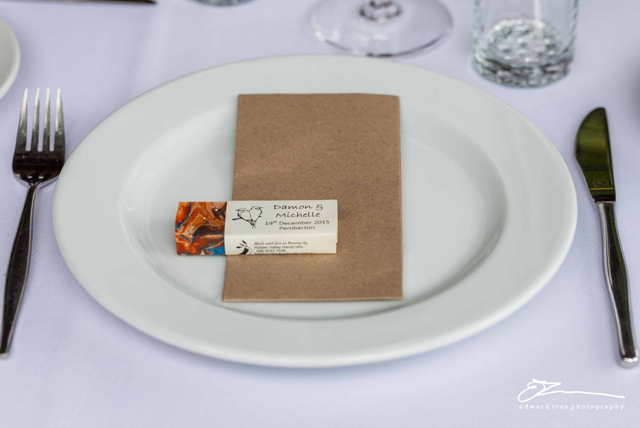 Michelle: Our ceremony took place at Big Brook Dam, with our guests then bussed back to Stonebarn Lodge to commence celebrations. The bridal party enjoyed a fun photoshoot with photographers Eddie and Junna Tran. There are so many natural features around the Stonebarn property perfect for photos, like the sparking creekline, the old bridge and the bright green, tree-lined truffiére.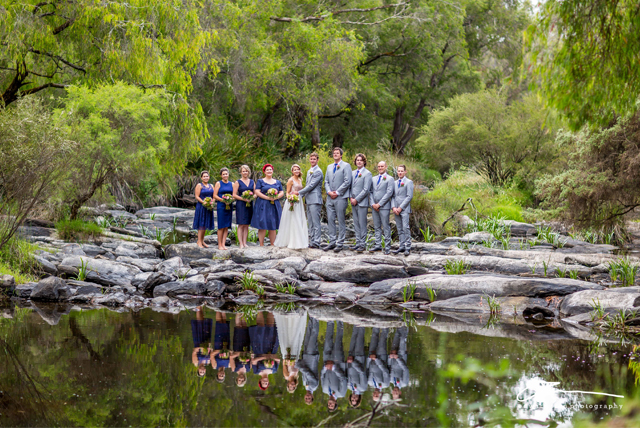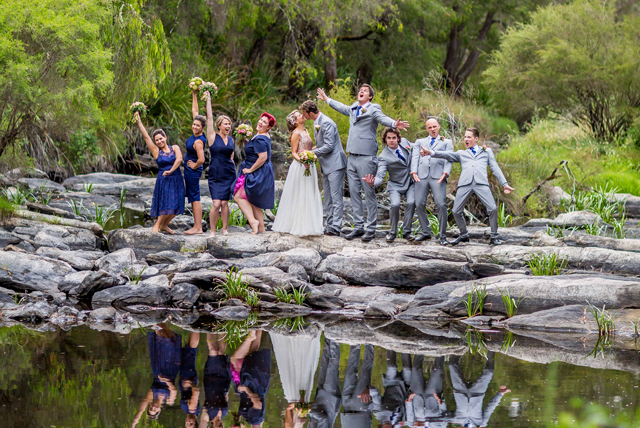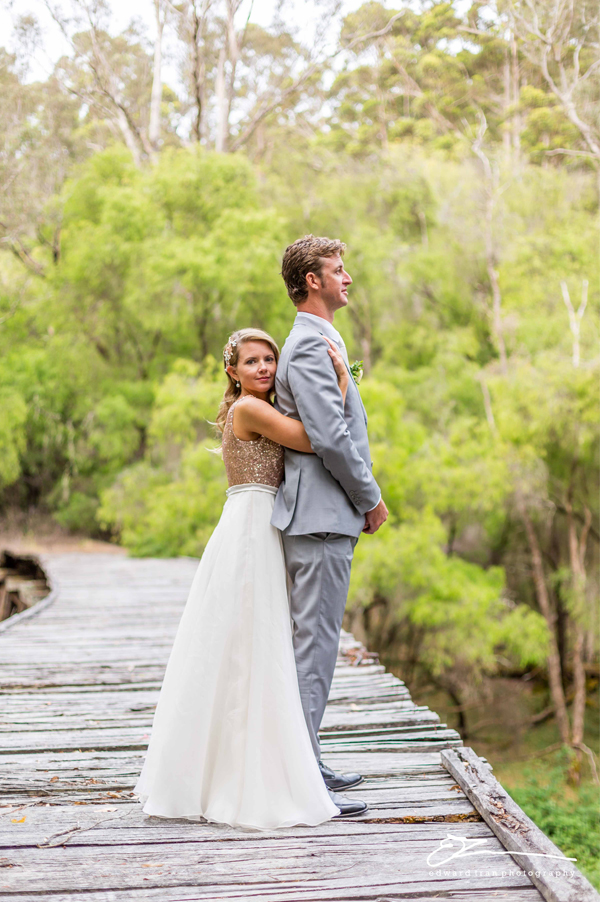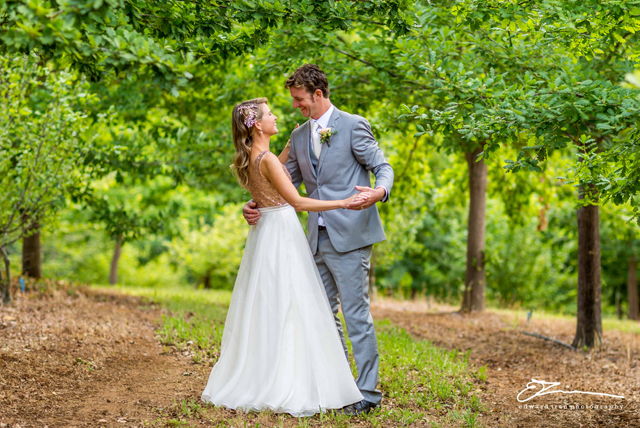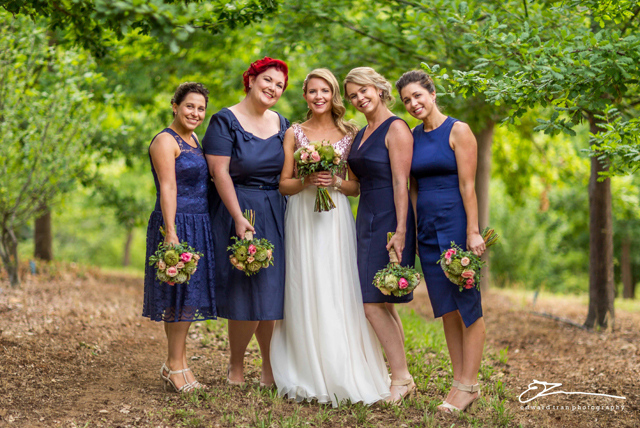 The long twilight helped the night to pass slowly as we enjoyed the company of our friends and family, shared great food and sang and danced.
We'd like to thank all of the wonderful people who provided services for our wedding: Jen Burrows, Celebrant Southwest, a relaxed and professional celebrant; Warren Bus who transported our guests safely into the night; Supper Road from Busselton who provided amazing food and impeccable service; Jess from Cherish the Cake in Manjimup for our delicious wedding cake; Wonderland Tents and Events from Busselton for meeting (surpassing) our party equipment needs; the hair and makeup ladies from Salon de Coiffure from Donnybrook; Hidden Valley Handicrafts from Broome who provided sweet smelling favours and brought a touch of our home in the Kimberley to our wedding; Anne from Manjimup Florist who created our lovely bouquets and table flowers; Clare Domanski – Couture dressmaking from Perth, who made Michelle's stunning gown; Lauren Walker, Michelle's sister, for the bridal make-up; DJW Sound & Light for providing AV and lighting, and for keeping the party going until the wee hours; and our friends Eddie and Junna Tran, who captured our day on camera and made us feel so relaxed.
Special thanks also to David Rastrick and Jazztrix for their smooth sounds, followed by Double Entendre (featuring Groom on guitar) who re-formed just to play a set for our wedding! To our fabulous bridal party and friends and family who all helped out in a myriad of different ways. And, of course, many thanks to Stonebarn Lodge, for providing a peaceful and stunning location.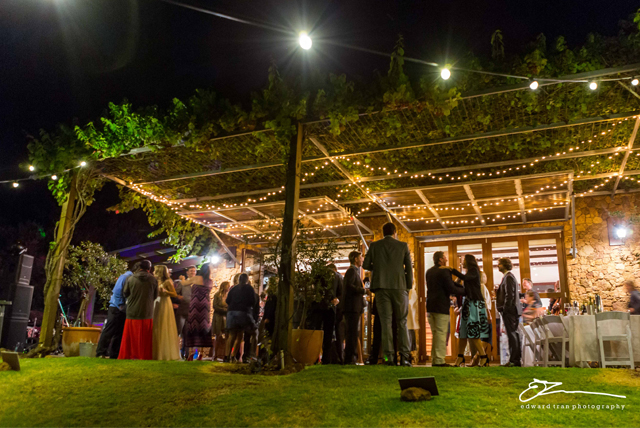 Thanks for sharing your beautiful wedding with us, Michelle and Damon! We wish you love and every happiness for the future.