Jade & Hayden knew they wanted to have their wedding somewhere in the south west of WA. They stumbled across Stonebarn during their search for the perfect venue. After visiting our website, while on a trip down south, they found the sign for the turn off on the South Western Highway and on the spur of the moment decided to drop in (they were lucky there wasn't a wedding on that day!).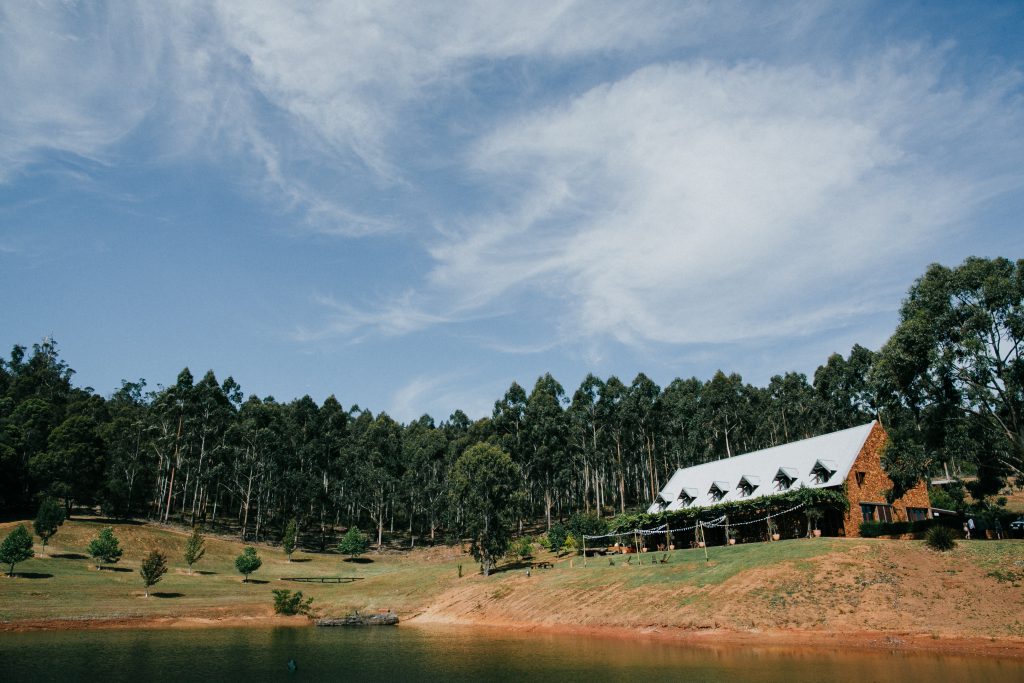 Jade tells us that Sana, our host at Stonebarn, was on site and was "very helpful, she happily showed us around the property and we fell in love with Stonebarn straight away."
Jade: "The property itself is stunning and we instantly knew that we wanted to have our ceremony by the creek under the beautiful big trees."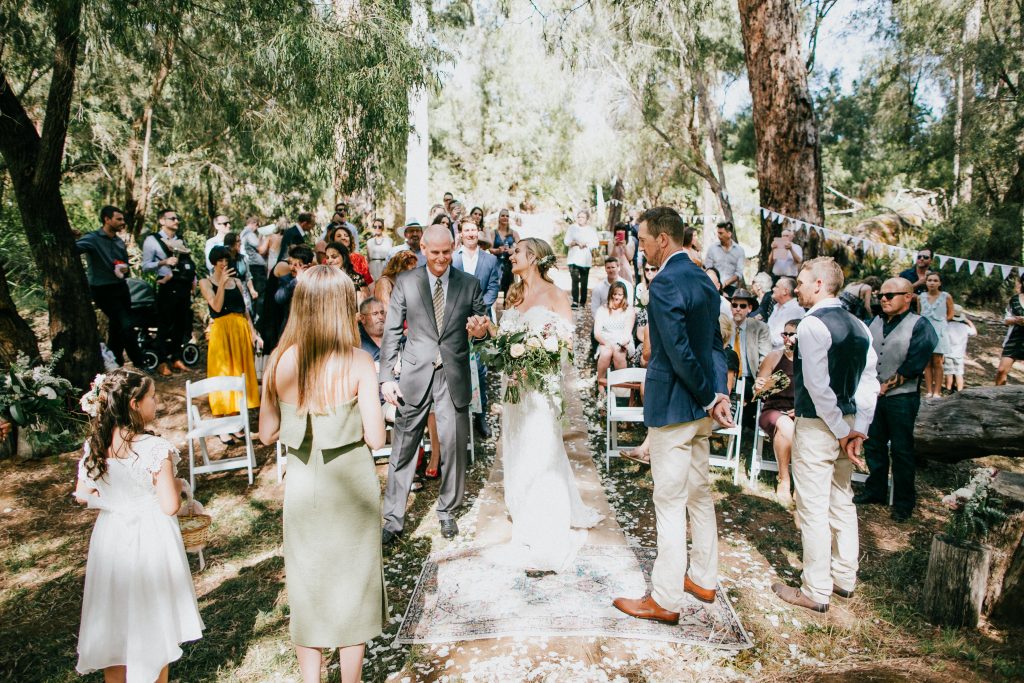 The beautiful riverside ceremony was conducted by celebrant Sarah Thompson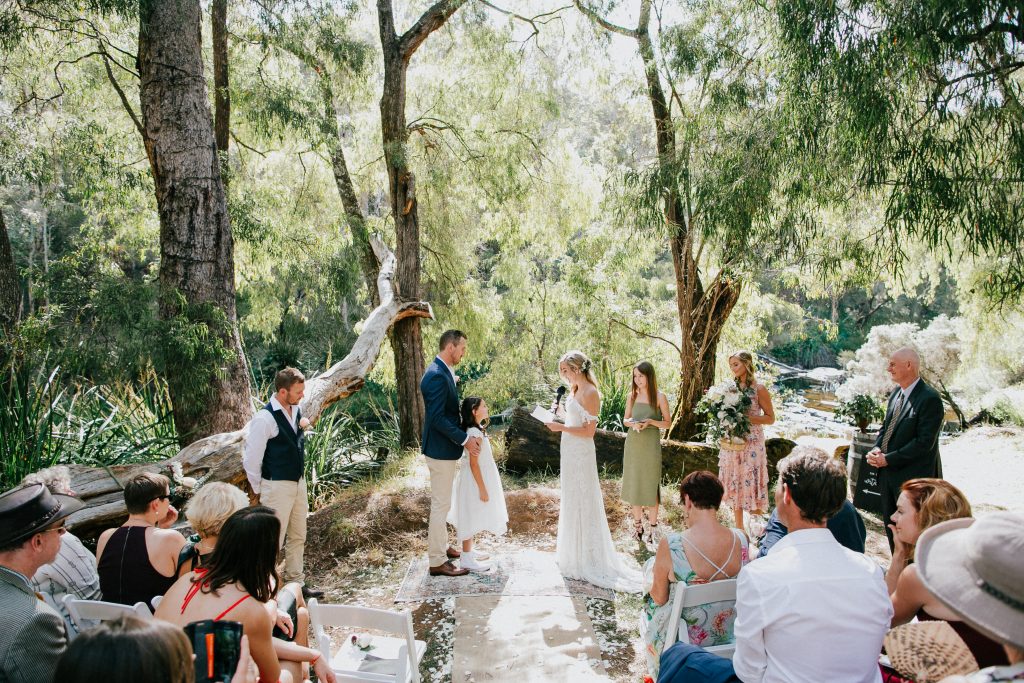 "The fact that we didn't have to leave the property on the day of our wedding was a big bonus, that there was accommodation on site along with the perfect setting for our ceremony, photos and reception."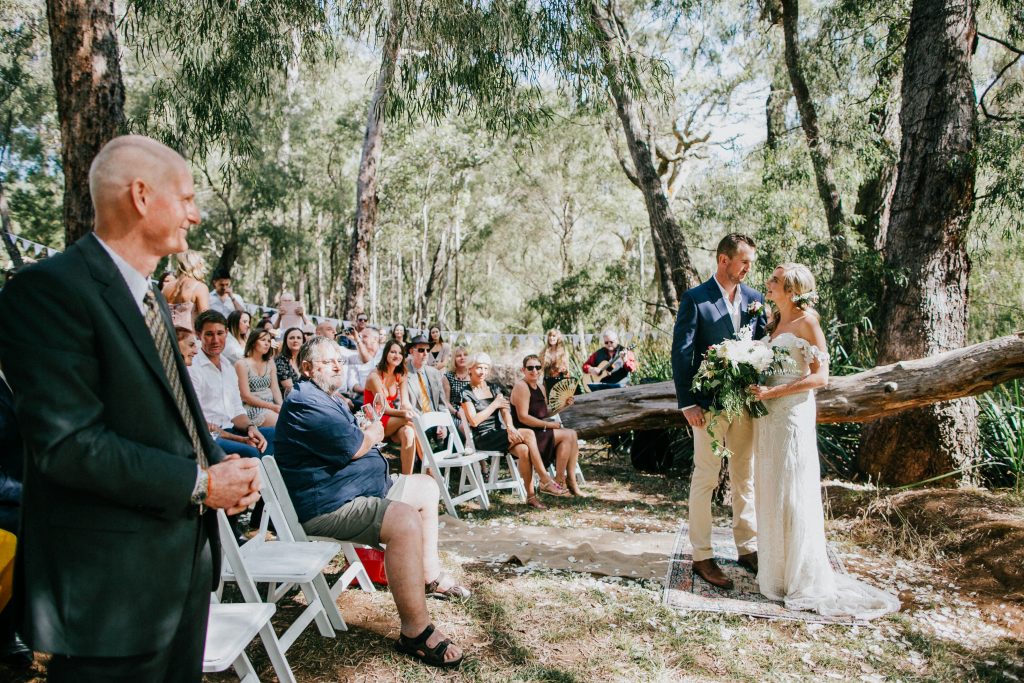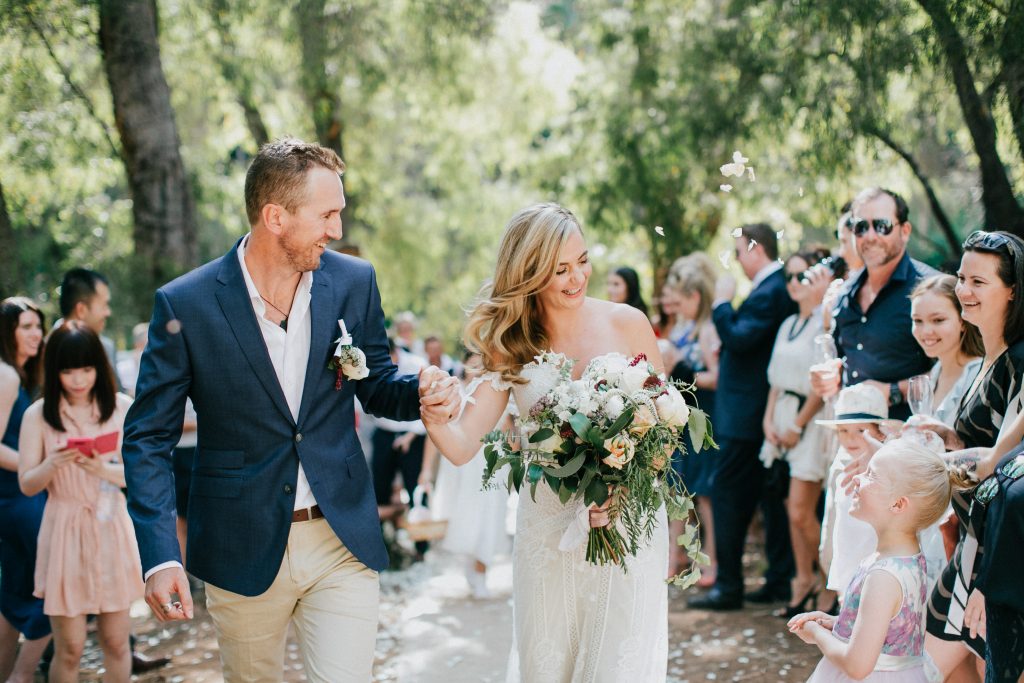 These stunning photographs were taken by Lee Griffith Photography. Believe it or not, it was Lee's first time to shoot a wedding at Stonebarn and what an incredible job he did, making use of the forest, light and the different locations on the 160 acre estate.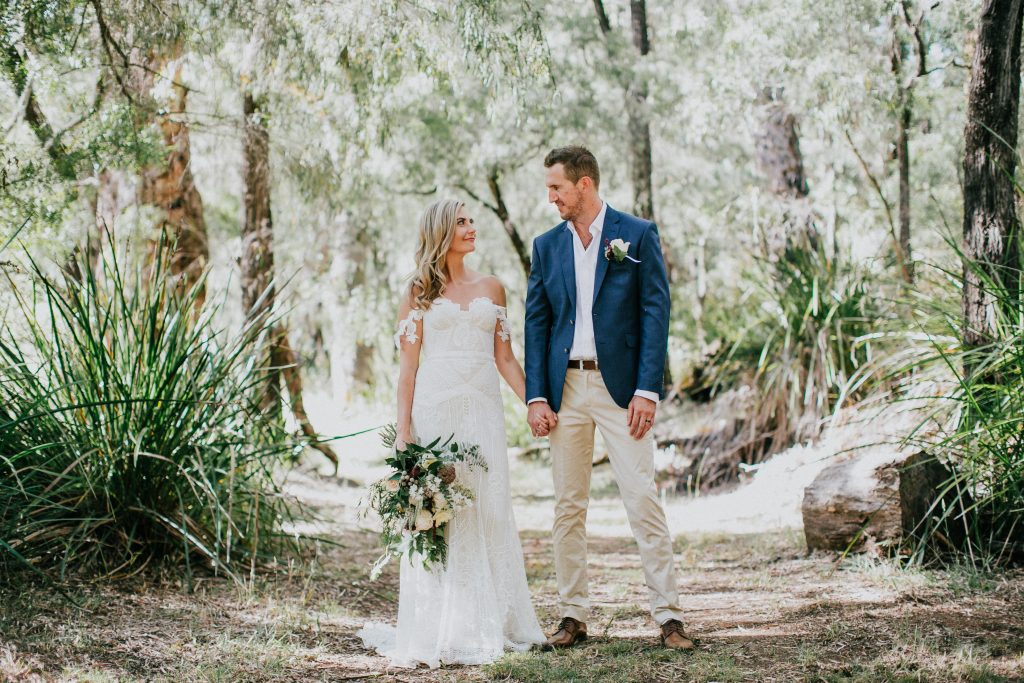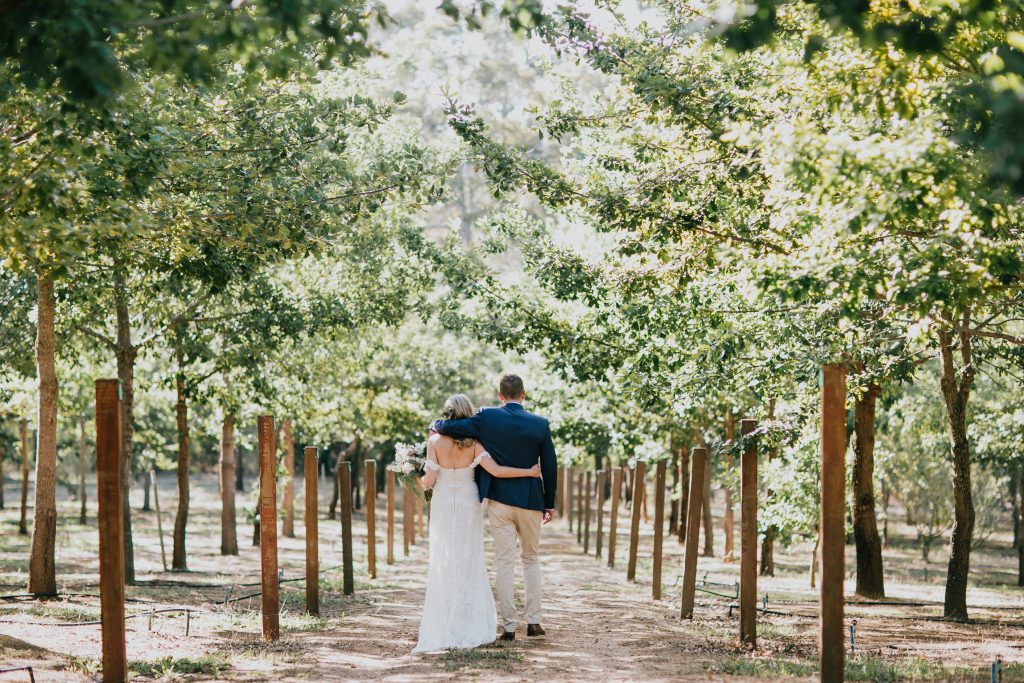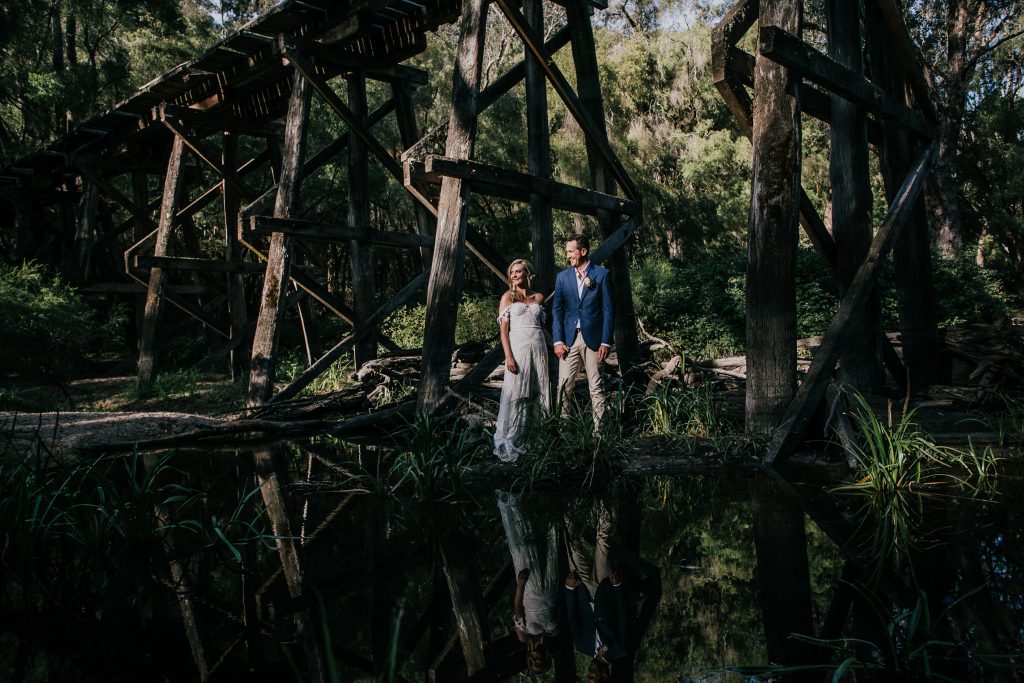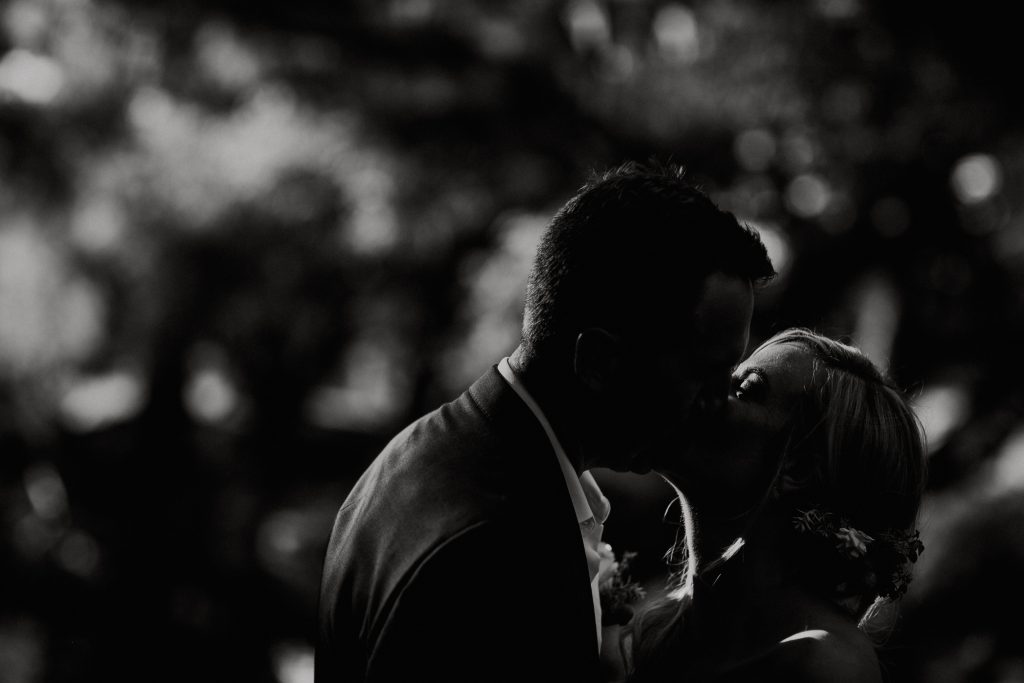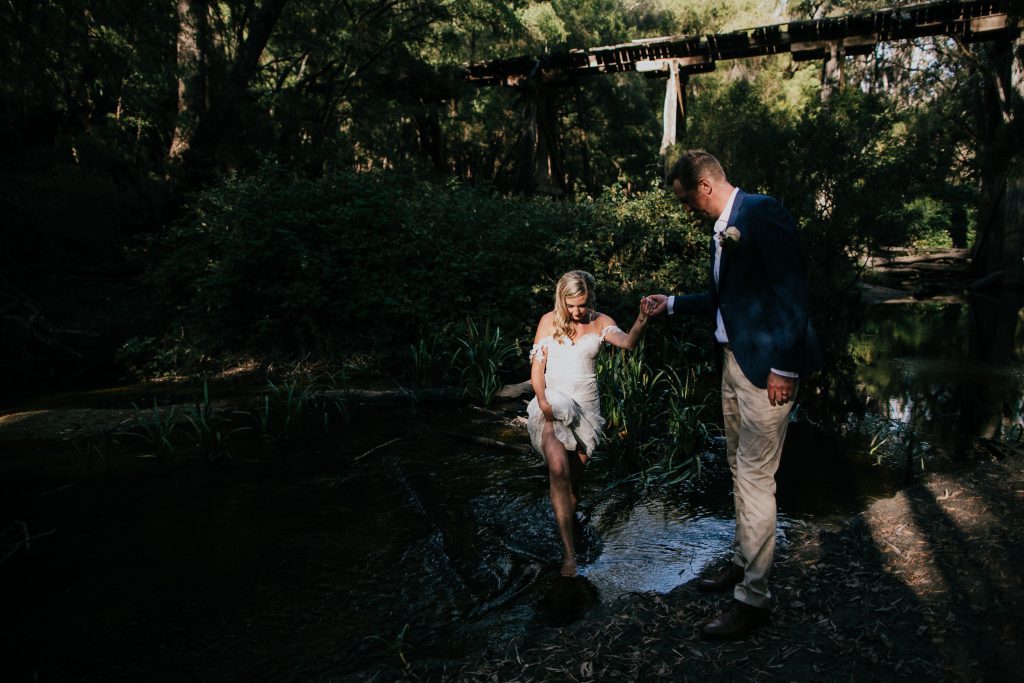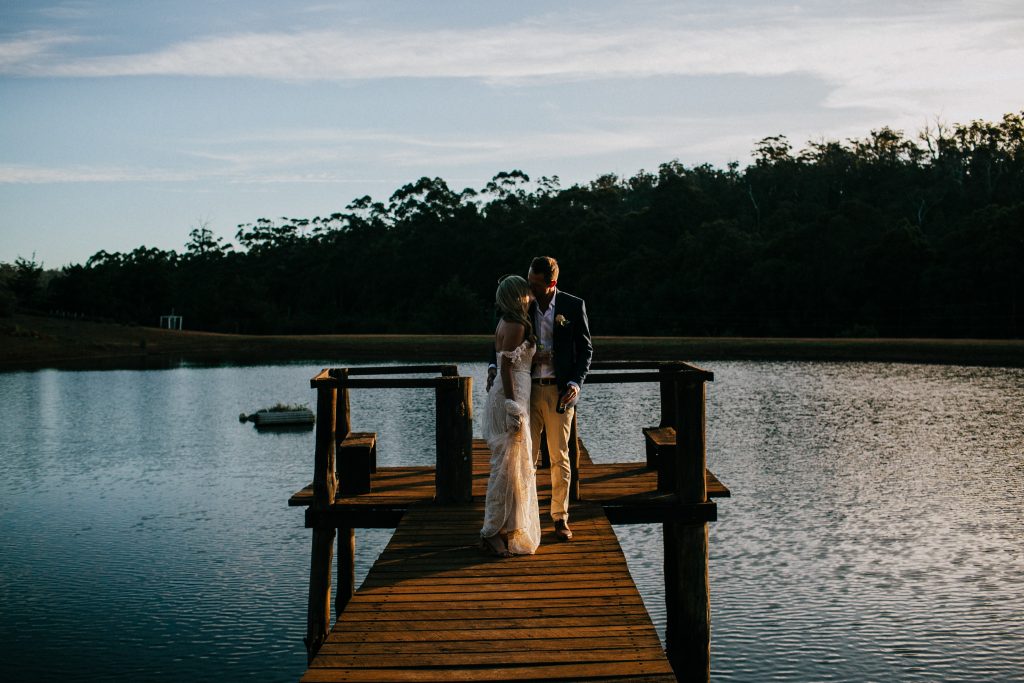 Jade: "The accommodation is beautiful with it's luxurious and classic design."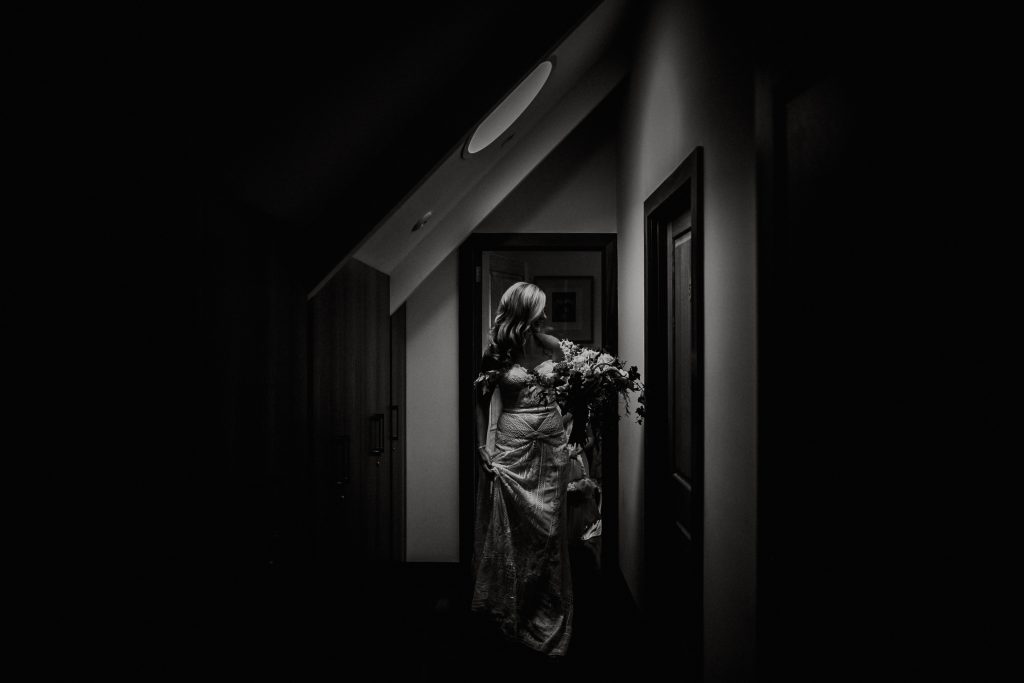 With our two, three, or five night packages, brides don't need to stress about getting their hair and makeup done before heading off to the venue. At Stonebarn you can relax and enjoy the pampering, just like Jade below, having her makeup done by Sitting Pretty: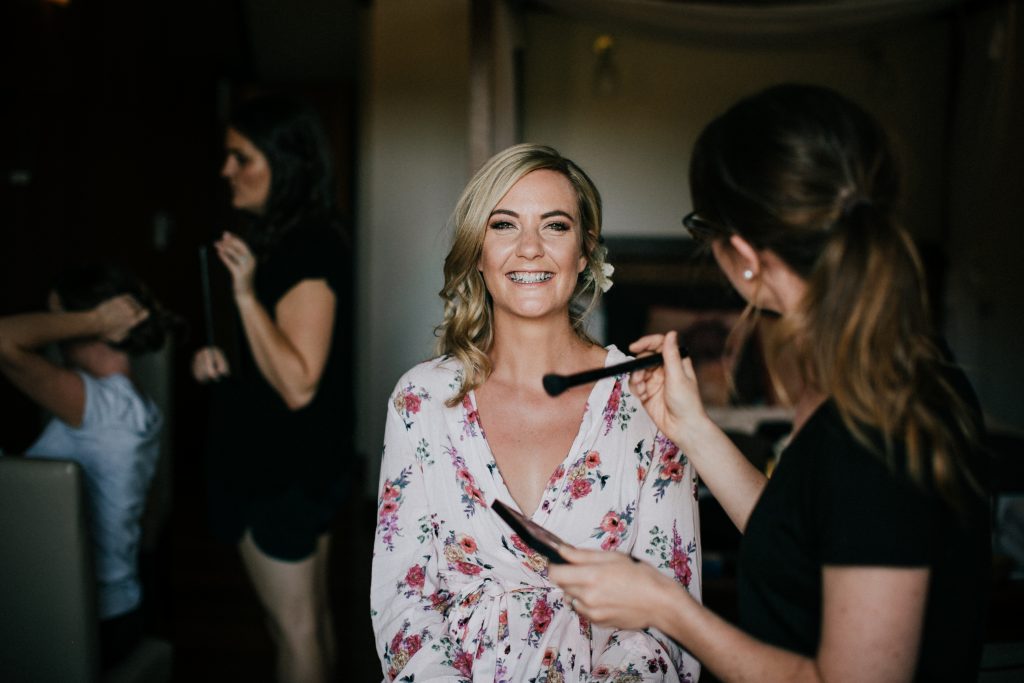 Jade & Hayden used most of the furniture on site: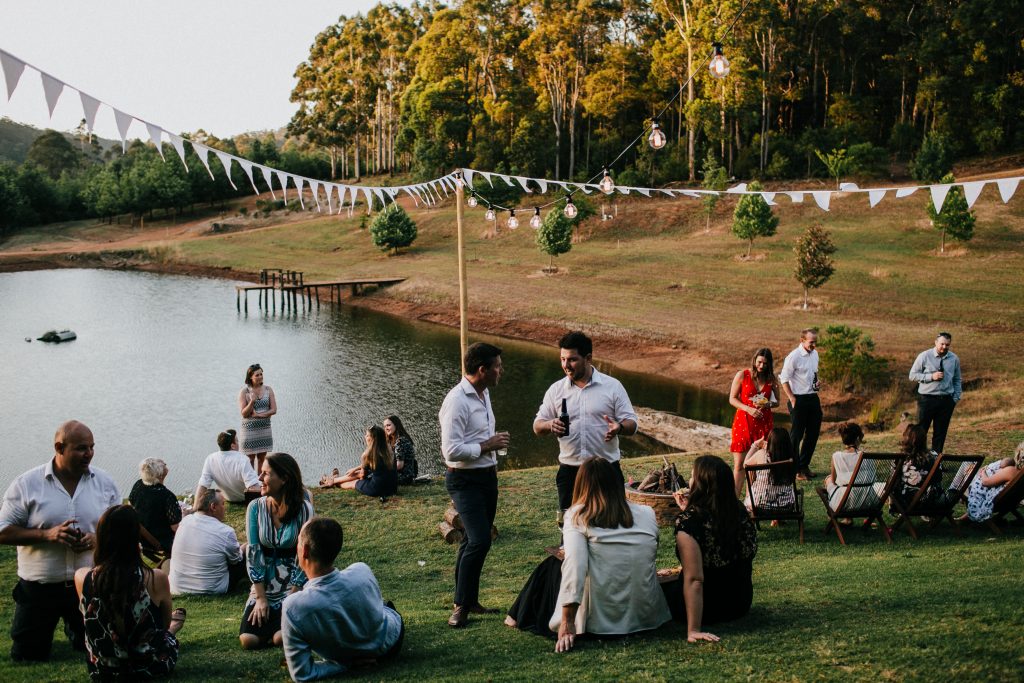 They just brought in some party games from Party Games Perth and some lighting: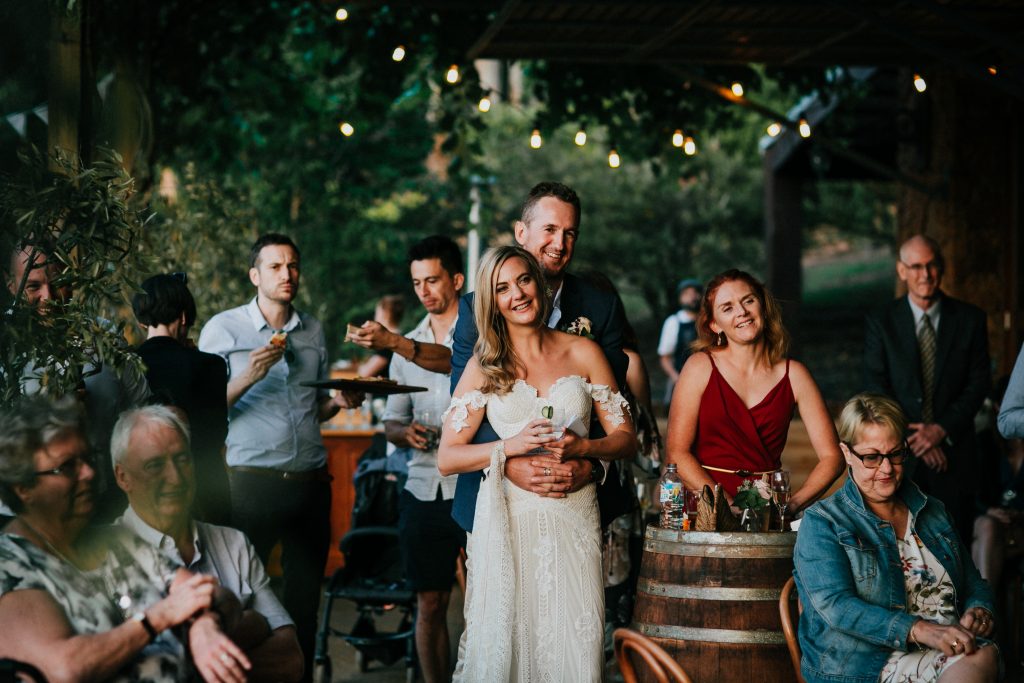 As well as their own caterer, Woodfired Catering Co, who was able to use Stonebarn's large commercial kitchen: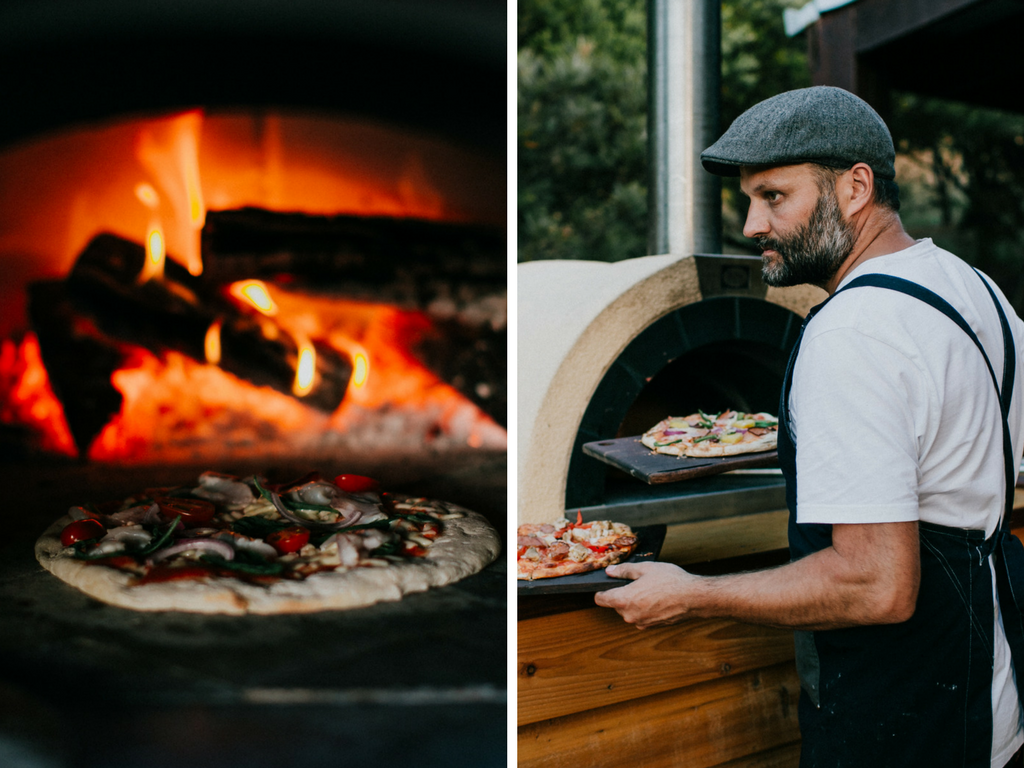 The beautiful flower arrangements were created by Lunar Flora: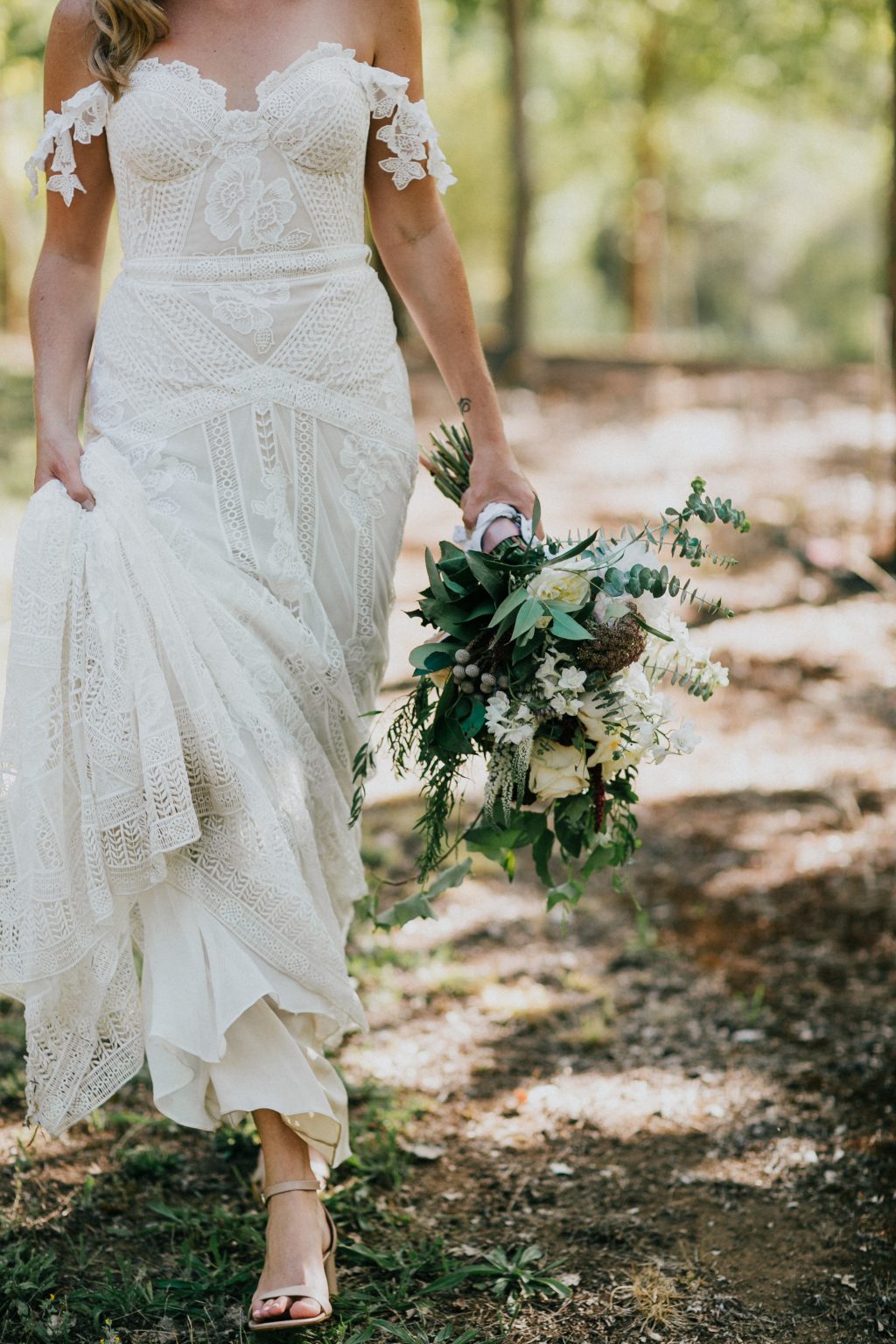 While Andrea Frances Manners covered folk, jazz, bossa nova & pop classics by the river and up on the veranda as the sun set behind the Karri forest: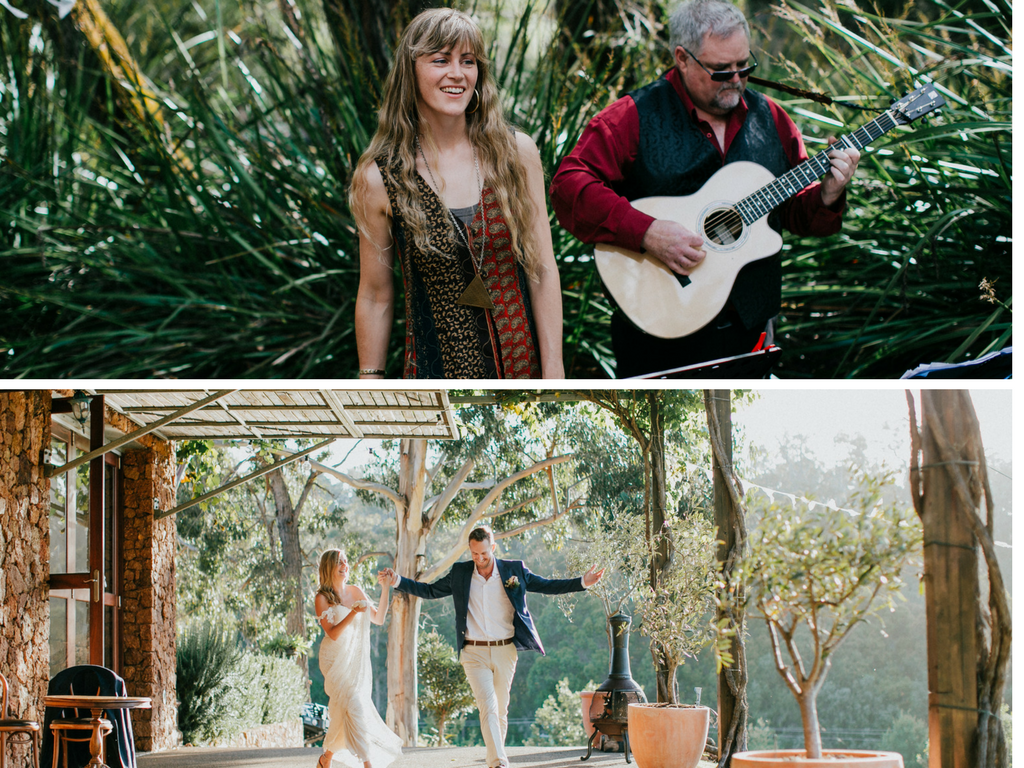 Jade: "The day was perfect, and all of the guests were blown away by Stonebarn."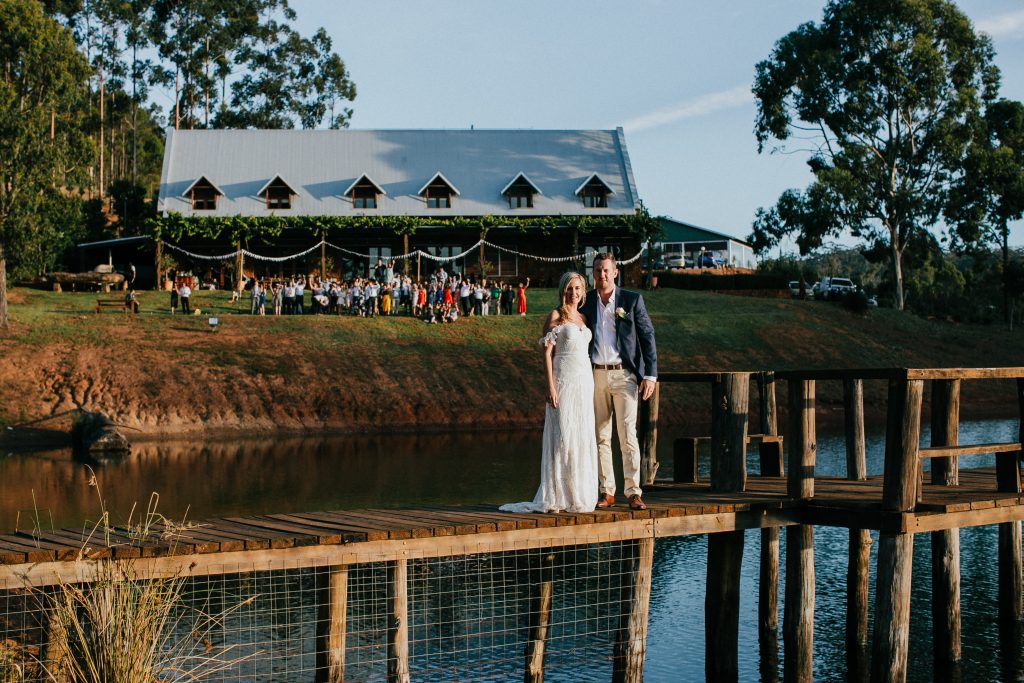 Jade: "The venue allowed us to really design our day the way we wanted it, from start to finish. The hardest part was leaving after spending 3 nights in this amazing place. It truly was what dreams are made of."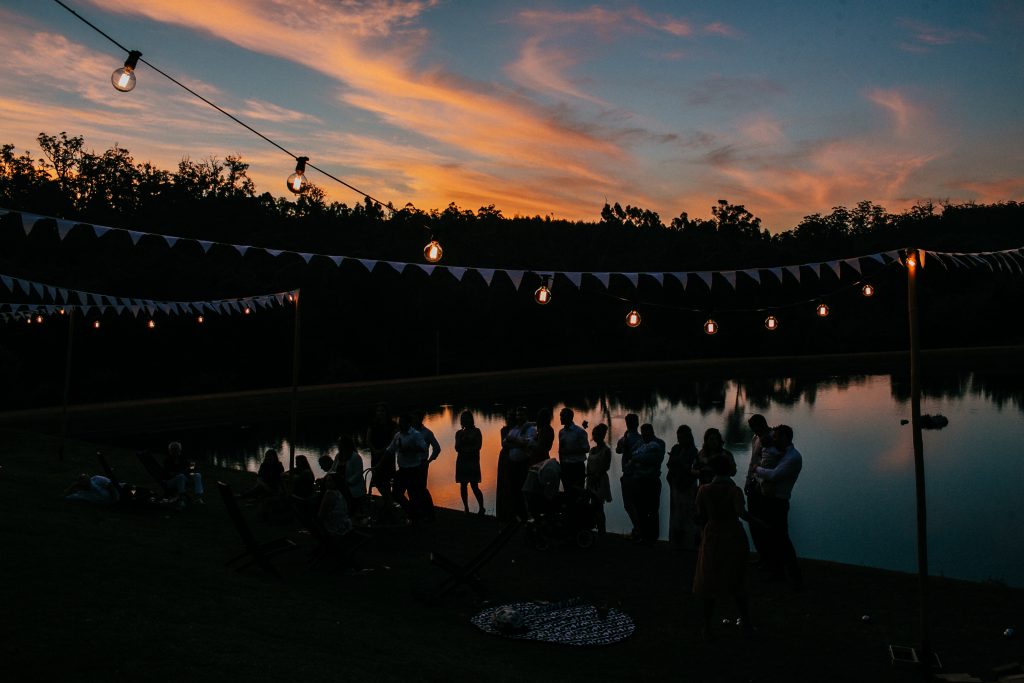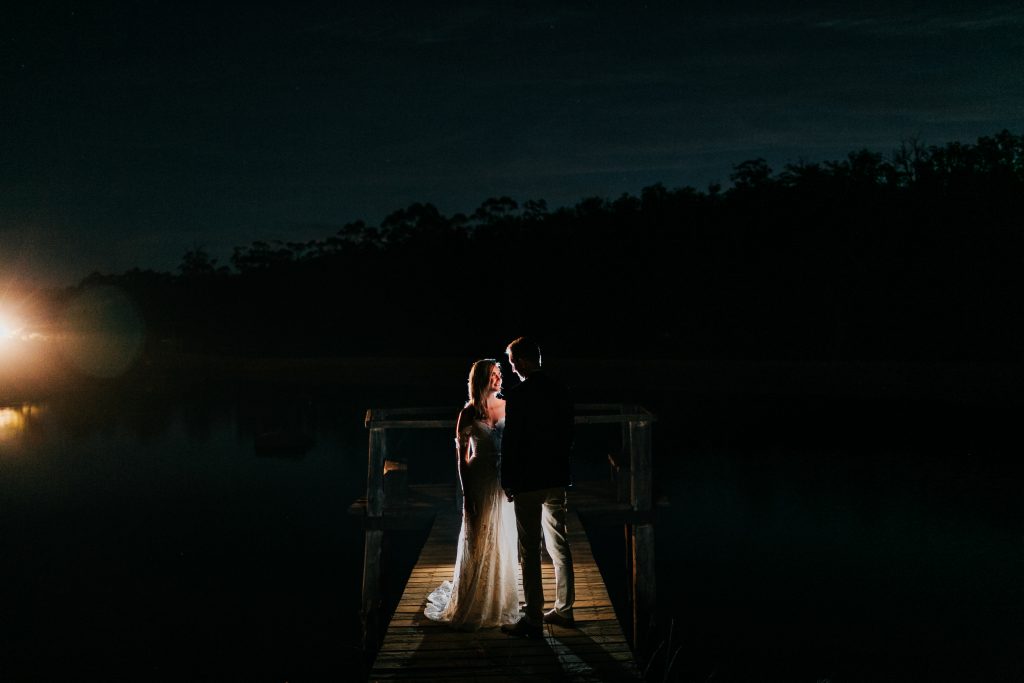 "Our wedding day at Stonebarn couldn't have been more perfect, thank you!"
Thank you so much Jade and Hayden for choosing Stonebarn for your wedding and sharing your special day with us. We wish you both much future happiness together.