On 21st September 2021 Jess & Morris married at Stonebarn. Tenae Elise Photography was their photographer and did a superb job of capturing the beautiful spring colours and lighting on their special day.
Jess and Morris found out about Stonebarn through a family member's Instagram post. She had recently attended a wedding there and this is where their love for Stonebarn came about. Once they were engaged Jess also started looking at other venues but always kept coming back to Stonebarn. In the end it was the tour of the venue that sealed the deal. In our phone conversations leading up to the site visit it was obvious that Morris had a keen interest in truffles and as they would be visiting during the fresh truffle season we were able to arrange a small truffle hunt for them as part of their tour. They enjoyed this experience so much and already had such a fond memory of Stonebarn before they had even held the wedding – they new it was a winner!
They loved the fact that there were several different locations for the ceremony and location. They were also reassured that there was a back-up plan available without having to change too many things should the weather change on the day. They were delighted that they could have their immediate family stay on the property with them – this made it so special as they got to have quality time together. Jess also secretly loved having no signal on her phone, she felt like she was in her very own bubble, making special memories along the way.
Jess and Morris booked our mid-week wedding package and added an extra night so that they could have time to set everything up the day before the wedding, take everything in, and enjoy the property together. Jess and Morris had travelled all the way from Port Hedland a couple of days before the wedding. They drove to Stonebarn the day before the wedding to get everyone settled in and ensure they were set up so they could have a cruisey morning, getting ready on the day of the wedding having hair and makeup done by Instlye Hair & Makeup.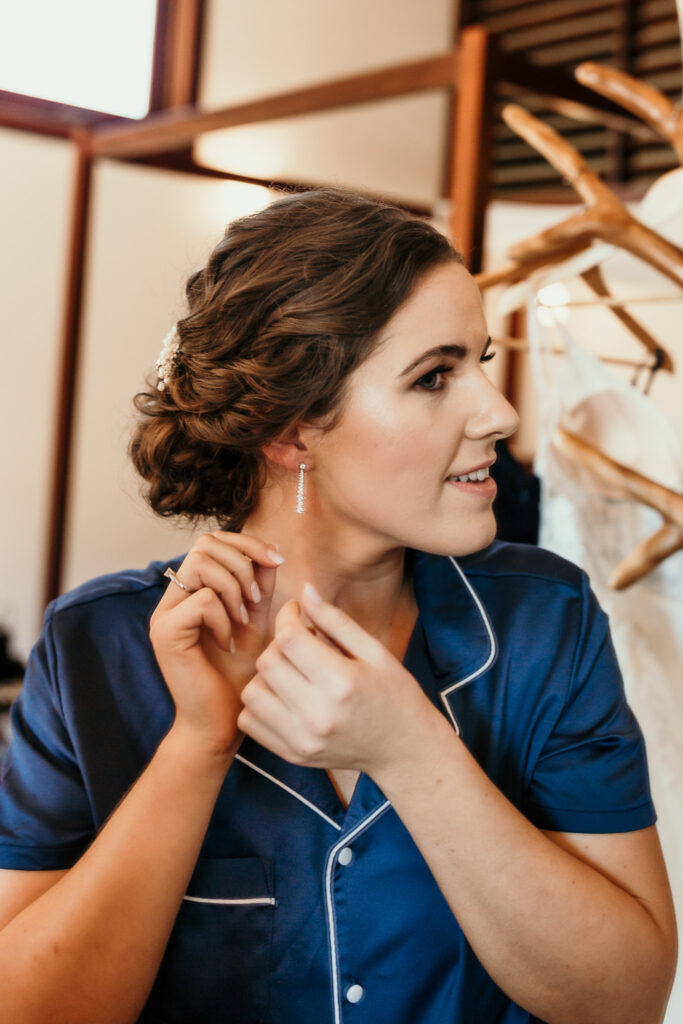 Jess could also change into her Tuscany Bridal wedding dress, altered by Adore Bridal Alterations, at her leisure.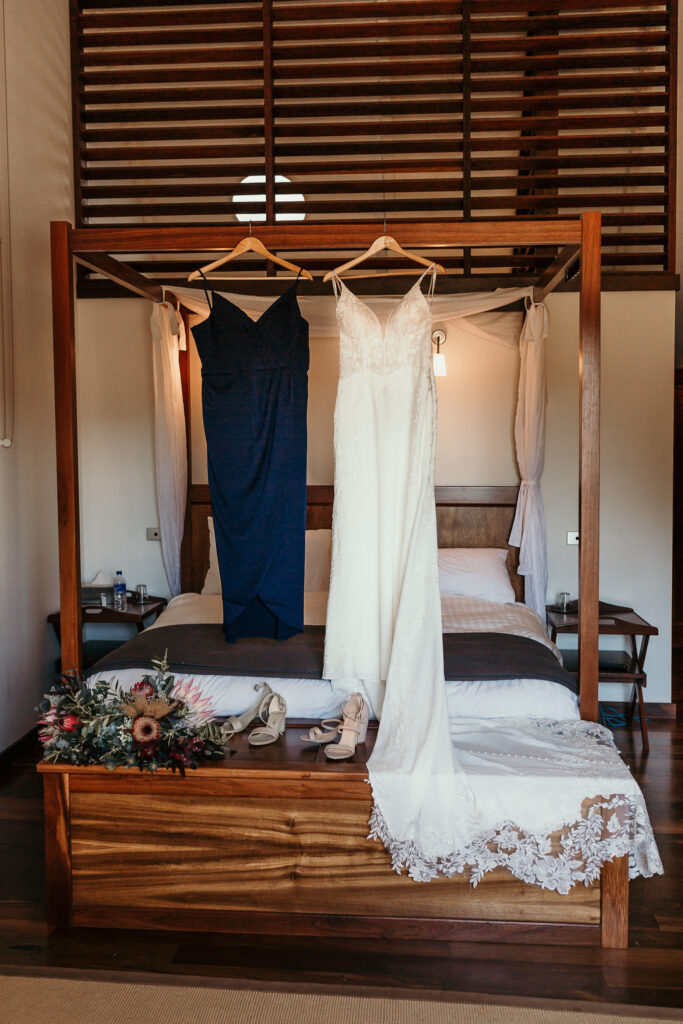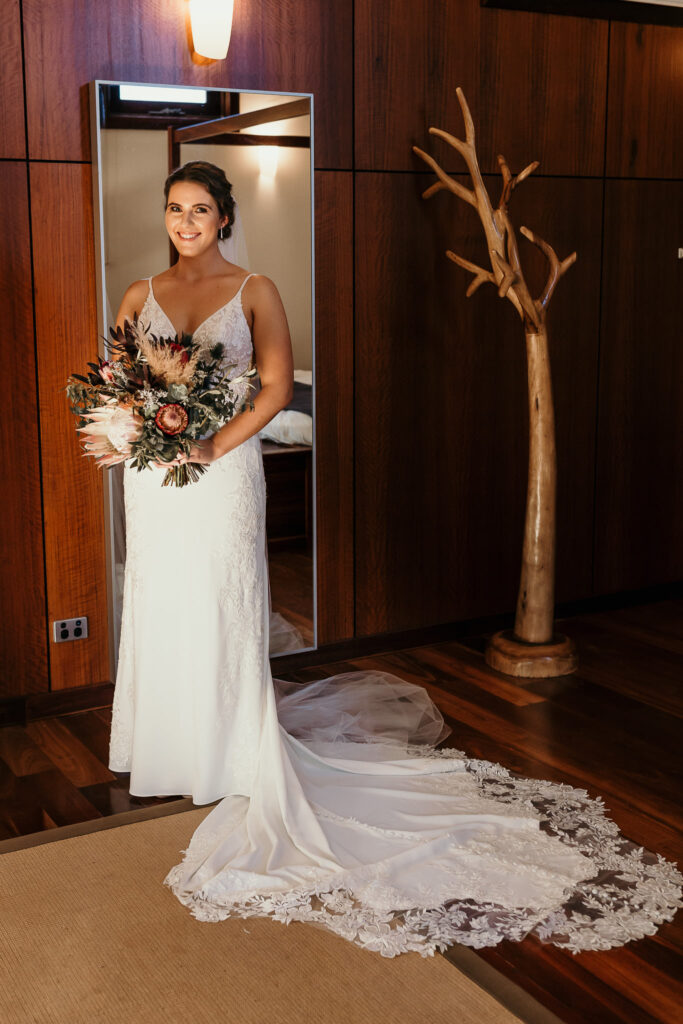 They held their ceremony at the Upper Clearing. They used our arbour, benches and signing table and chairs that we provide free of charge. The arbour was beautifully decorated with flowers from The Gesture Mill.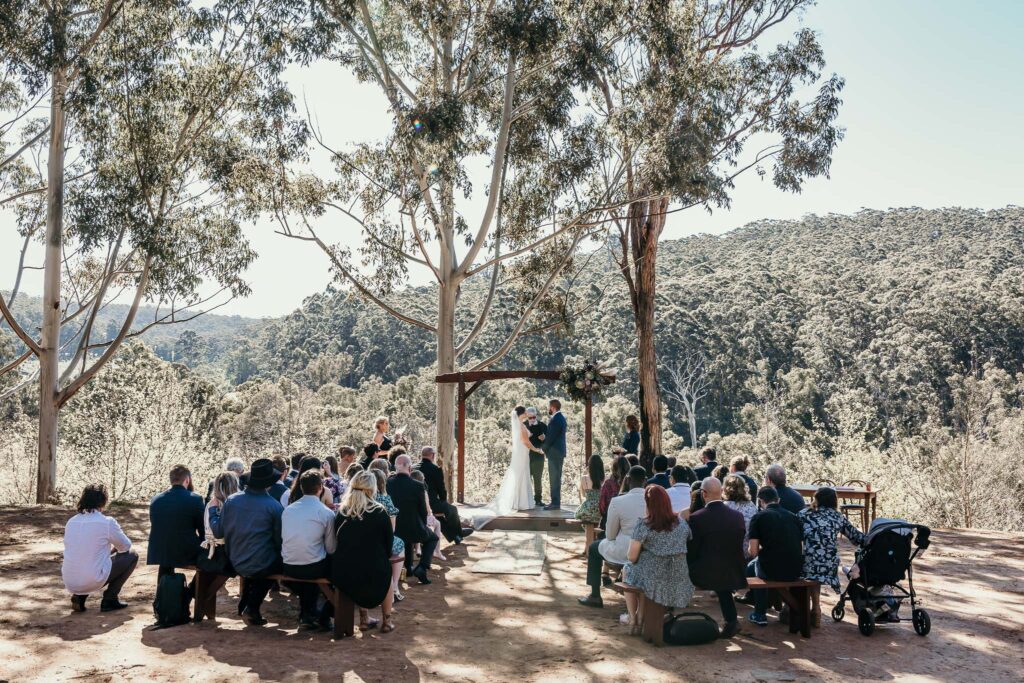 Thankfully the weather was beautiful and sunny on the day. Jess recalls that 'The greenery behind us was just stunning especially since we live in Port Hedland – greenery was a must!'.
They held their reception on the verandah and hired furniture for the beautiful long table setting from Infinity Weddings & Events.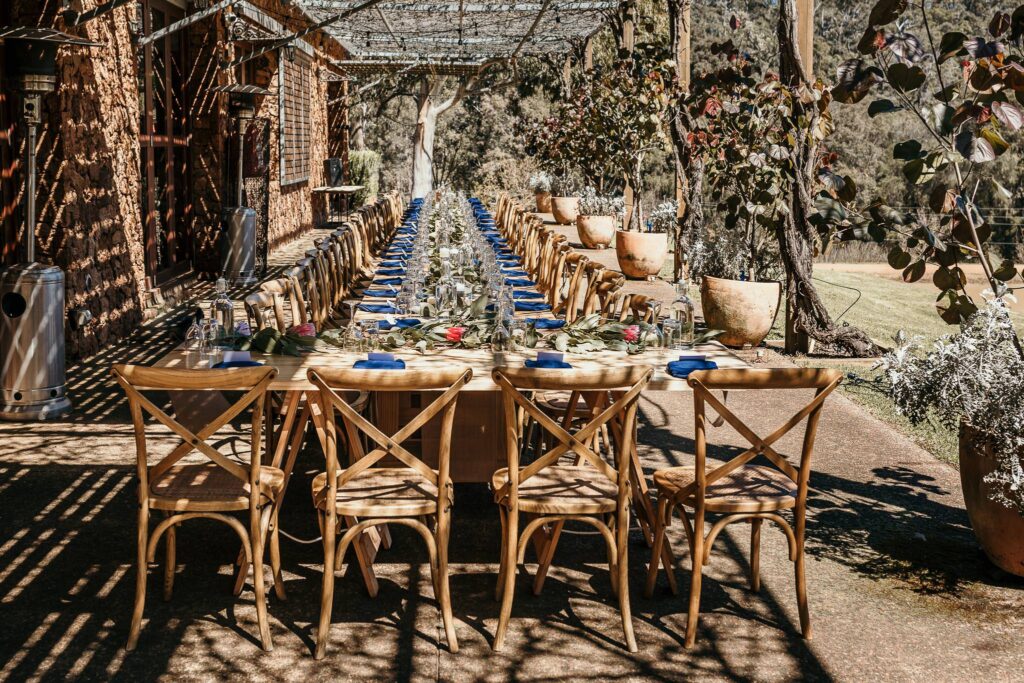 This allowed them to seat everyone comfortably as well as have room for a dance floor on the end. It also meant that the caterer, Simple & Beautiful Catering, had easy access from the kitchen to serve the courses throughout the night.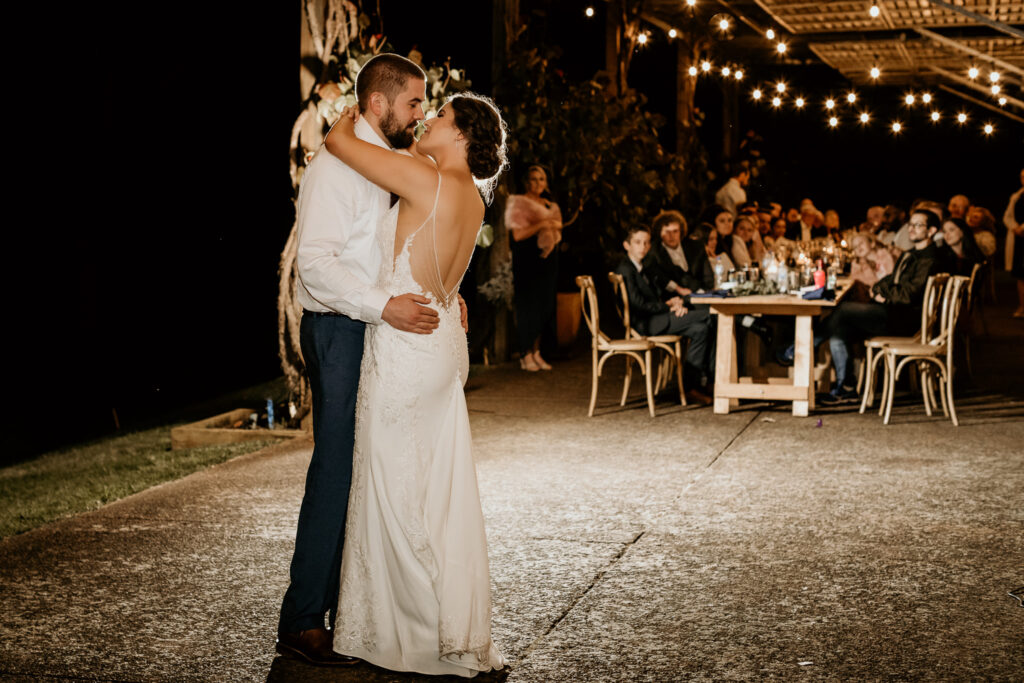 Their wedding cake was made by Sugar Mumma Bridgetown.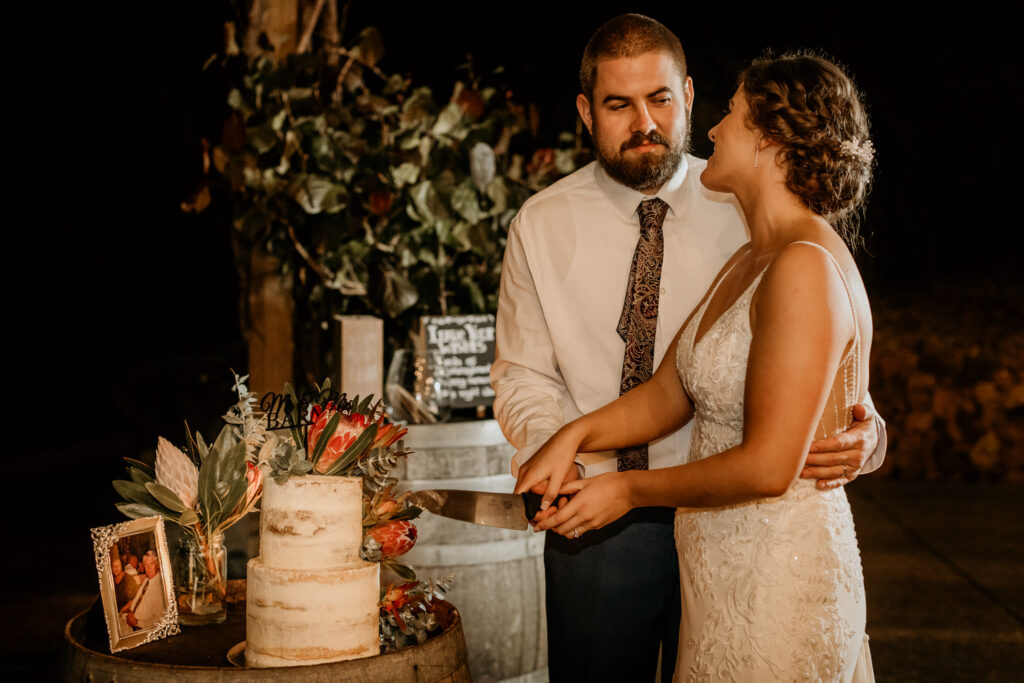 As Jess and Morris had travelled all the way from Port Hedland for their wedding they really appreciated the beautiful greenery and views throughout the day and night. These provided the perfect backdrop for photos.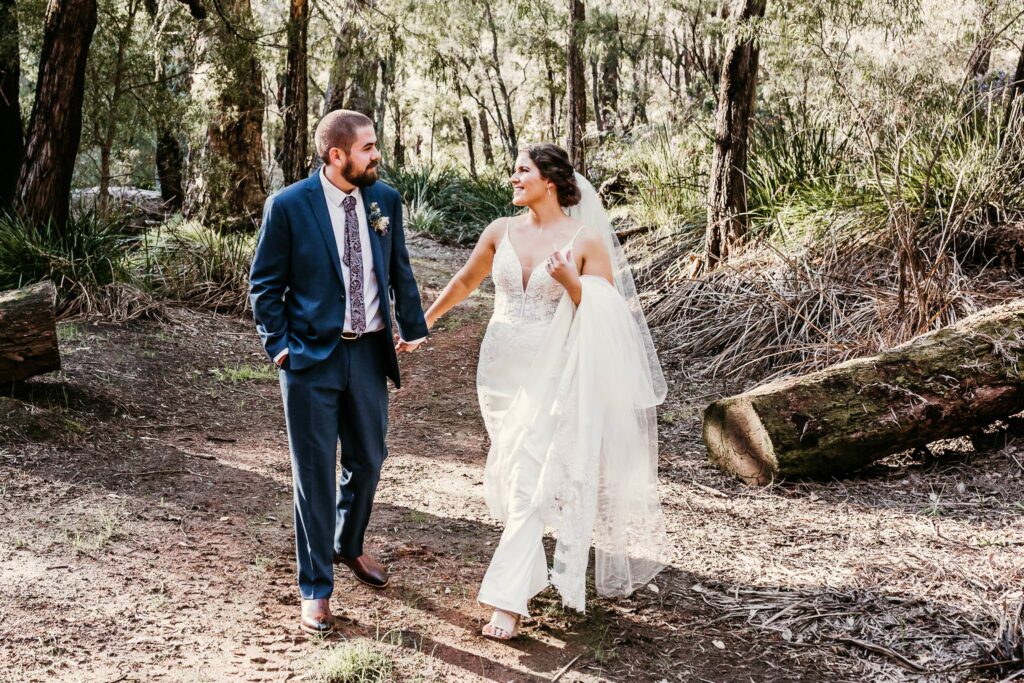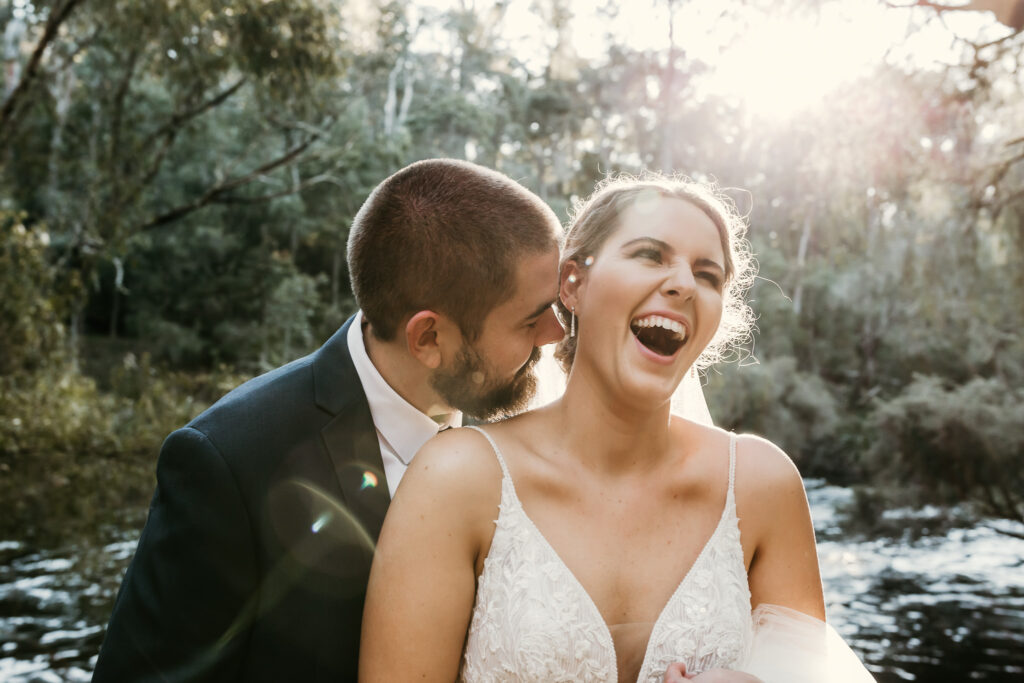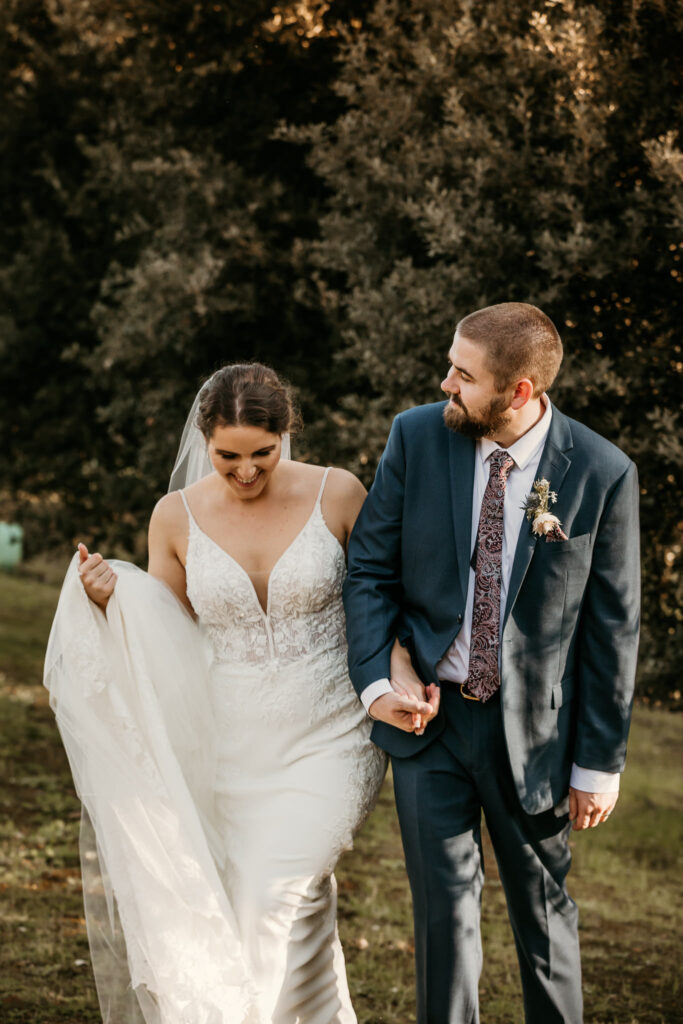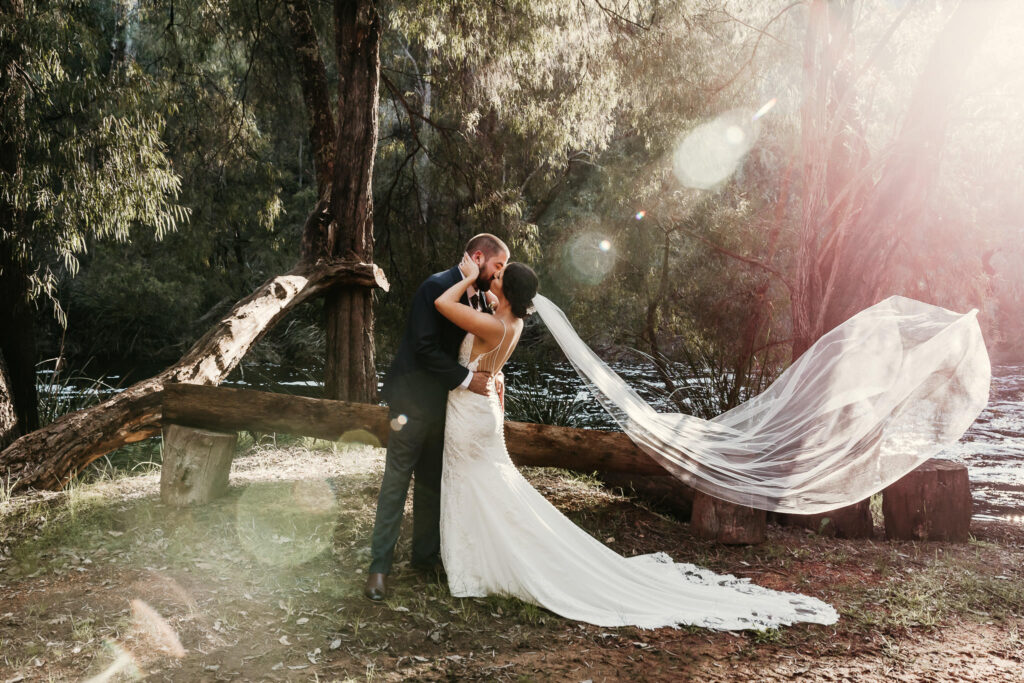 The most special thing about their wedding at Stonebarn was spending the entire couple of days with family, instead of just the wedding day. Jess tells us that they are already talking about doing something similar in the future.
Thank you so much Jess and Morris for sharing your Stonebarn wedding experience with us. We wish you a lifetime of much love and happiness together.