Sharni & Benn married at Stonebarn a year ago on 3rd November 2022. They saw pictures of Stonebarn on Emma MacAulay Photography's instagram page, taken at another Stonebarn wedding, and they fell in love with the landscape and the Stonebarn building itself.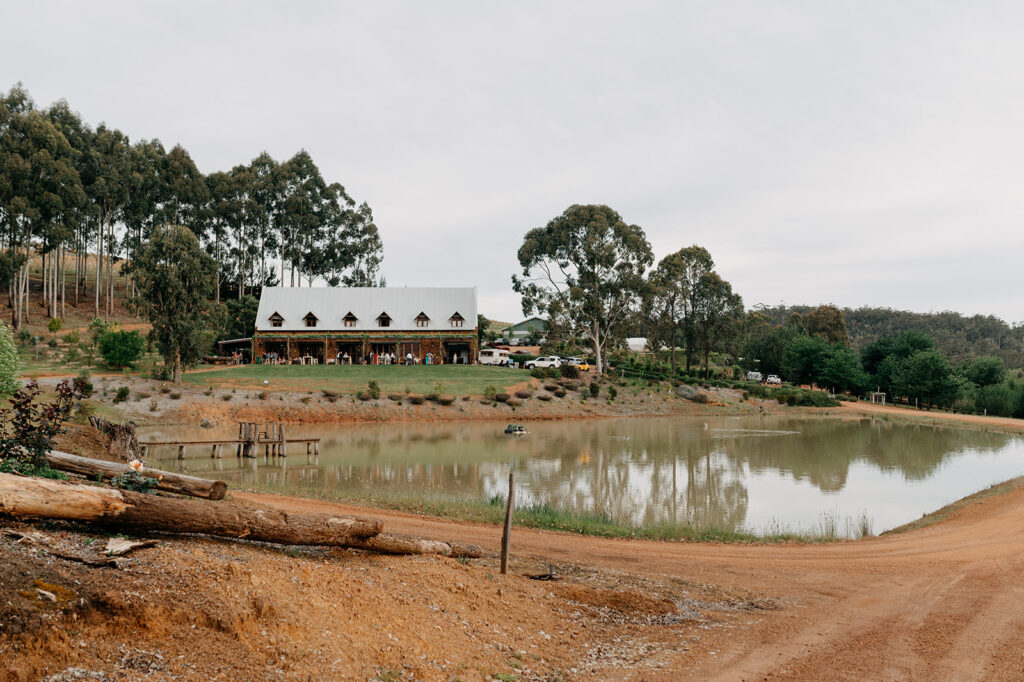 They chose Stonebarn because it is an all inclusive venue with multiple choices of ceremony locations, plan B ceremony locations in case of bad weather and the perfect place to have the reception. They also loved that the bridal party and parents could have accommodation at the venue.
Sharni and Benn booked the 2 night mid-week package, they travelled down the day before so that they could settle in and have a good night's sleep in the Stonebarn luxury ensuite bedrooms. They had peace of mind knowing they didn't have to drive anywhere the following day and they would have most of the day to get ready for their afternoon wedding. They wanted to make the most of the "absolutely beautiful, romantic and rustic accommodation."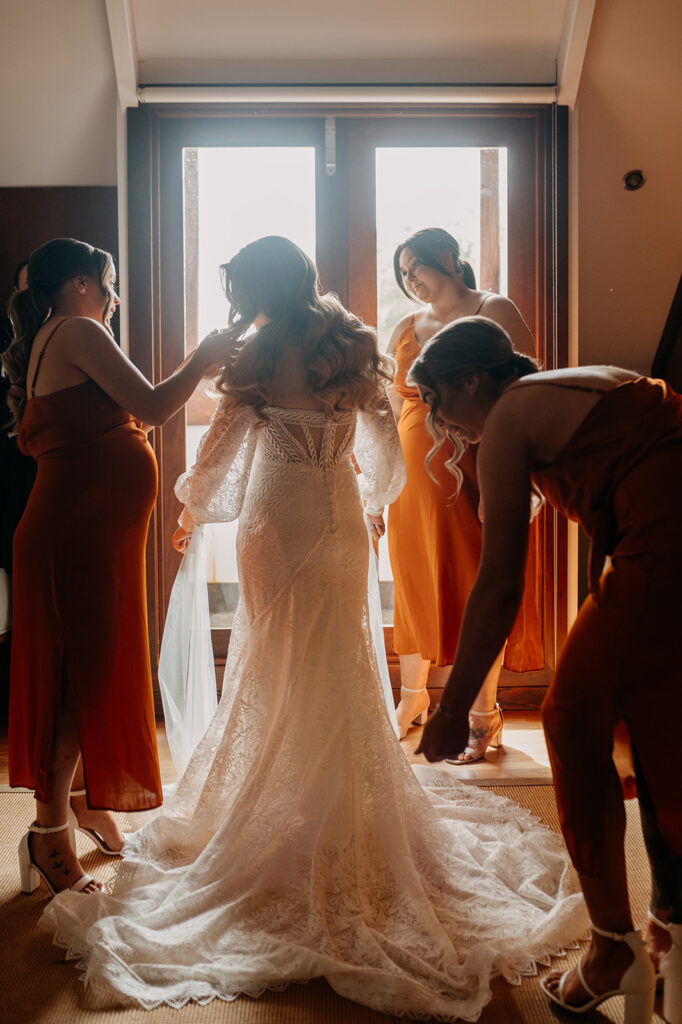 Sharni had her hair beautifully styled by Radiant Hair Designs and her makeup was done by Beauty by S.B: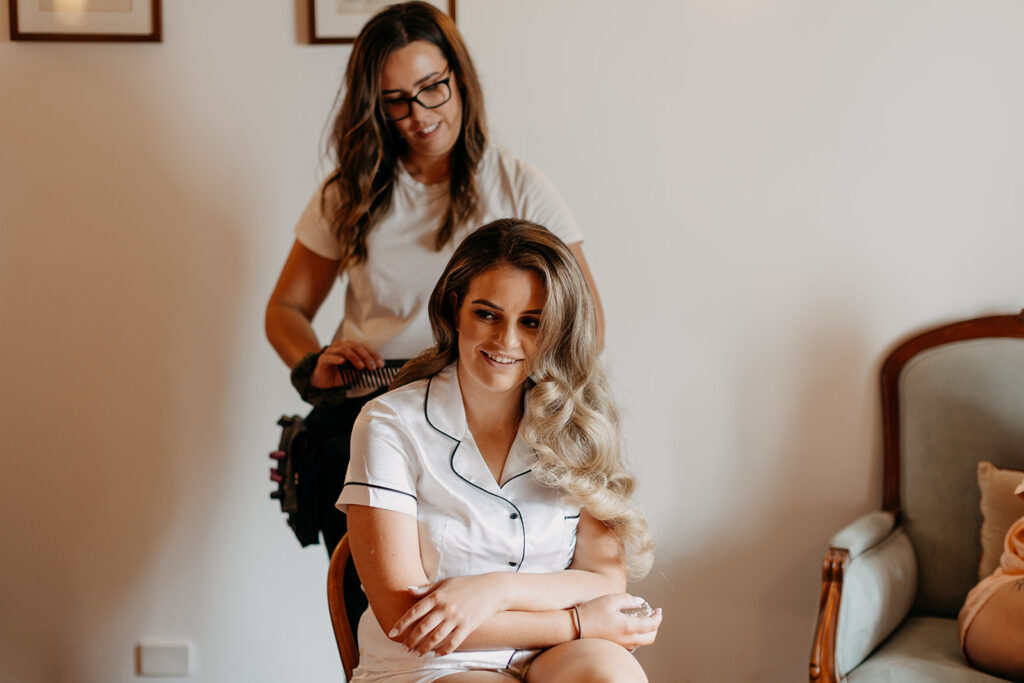 Just before 4pm, Sharni and her bridesmaids made their way to the ceremony with their beautiful bouquets of flowers created by Scentiment Flowers: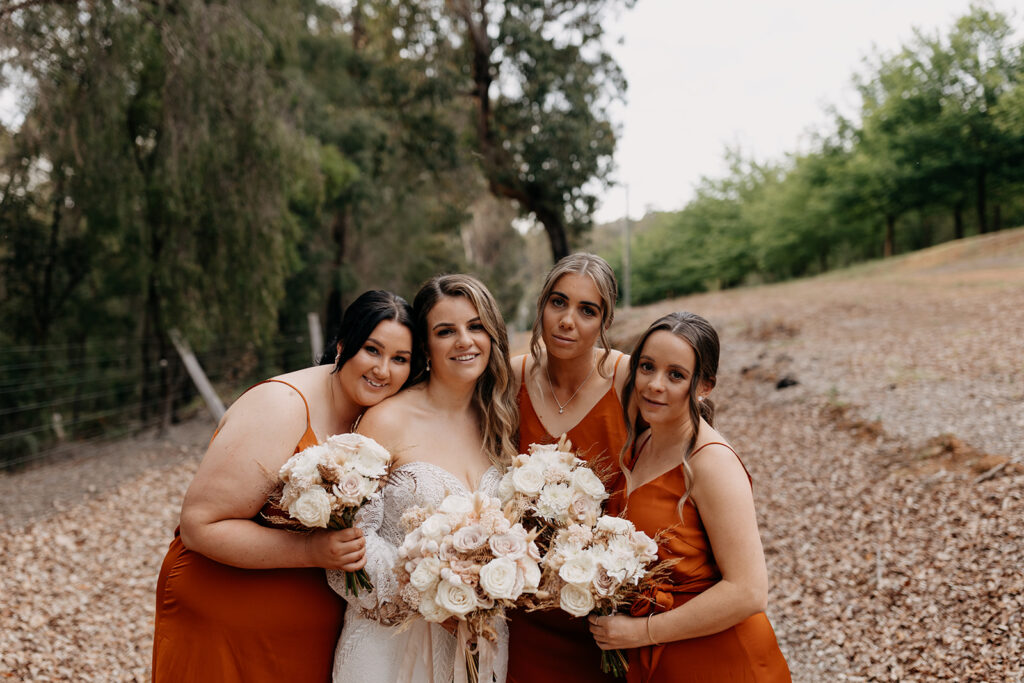 They held their ceremony at the Upper Clearing, which was decorated by Yallingup Event Hire using their hire items as well as Stonebarn's arbour and wooden benches (which are available to all weddings free of charge):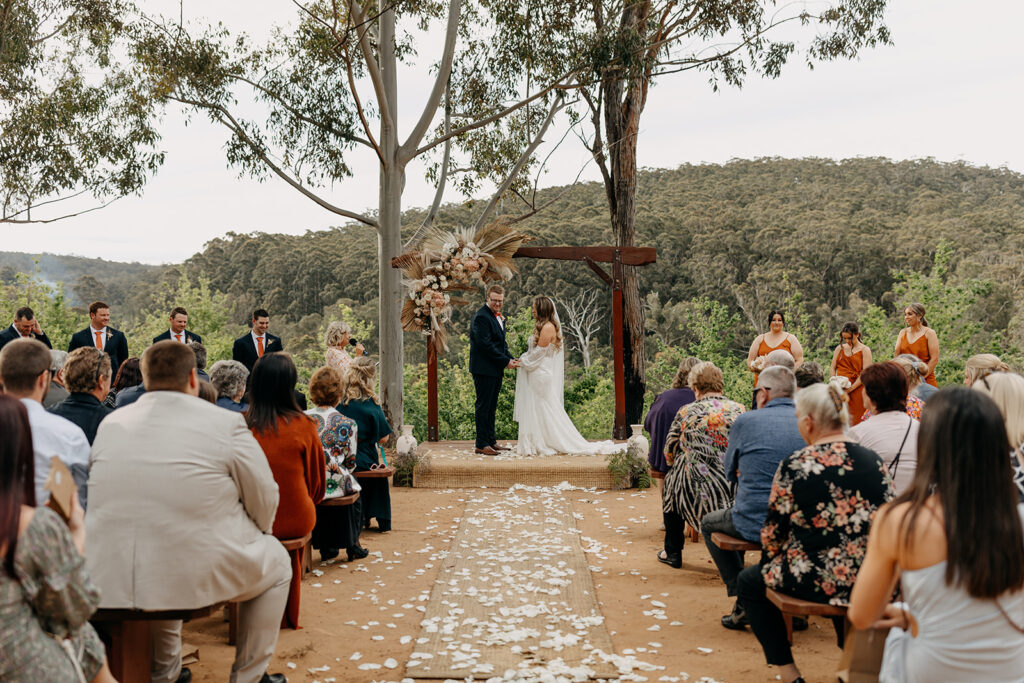 The ceremony was conducted by celebrant Gill Smith: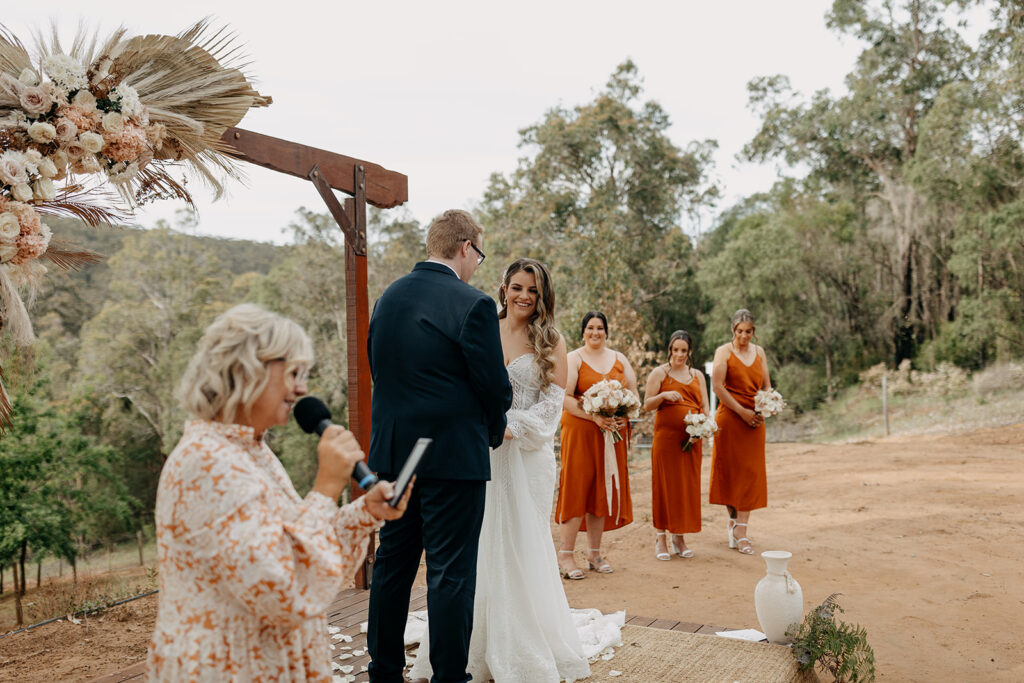 Sharni described how magical it was to have the ceremony at the Upper Clearing with the background of the trufflerie and forest: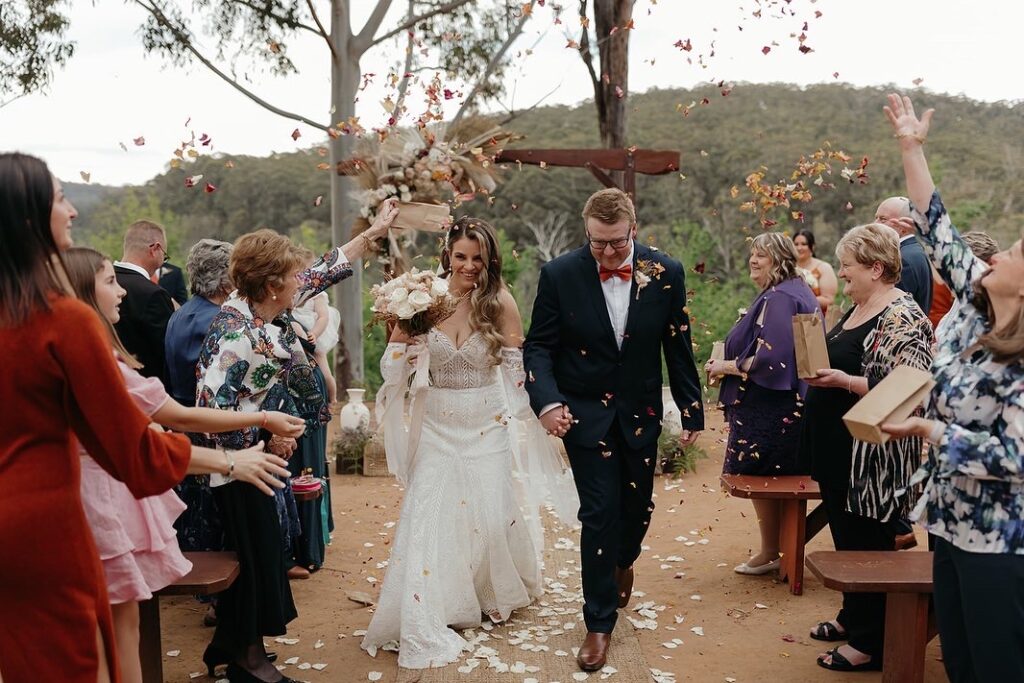 After the ceremony, everyone made their way back to the Stonebarn verandah for the cocktail style reception, which had also been styled and furnished by Yallingup Event Hire: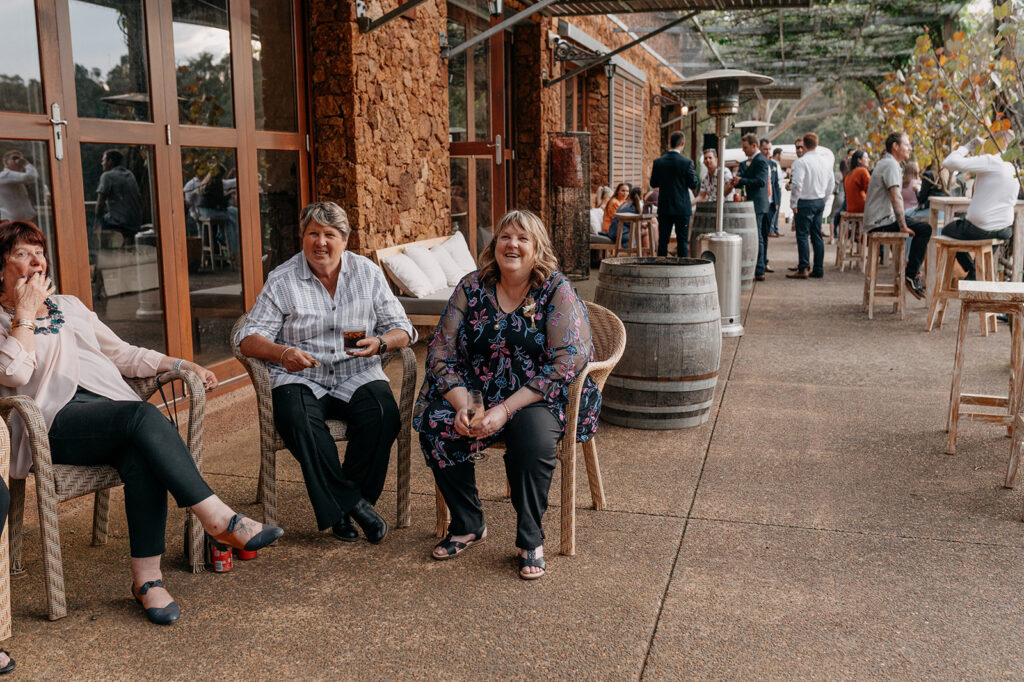 While the guests enjoyed drinks on the verandah, served by Mint Events Co baravan: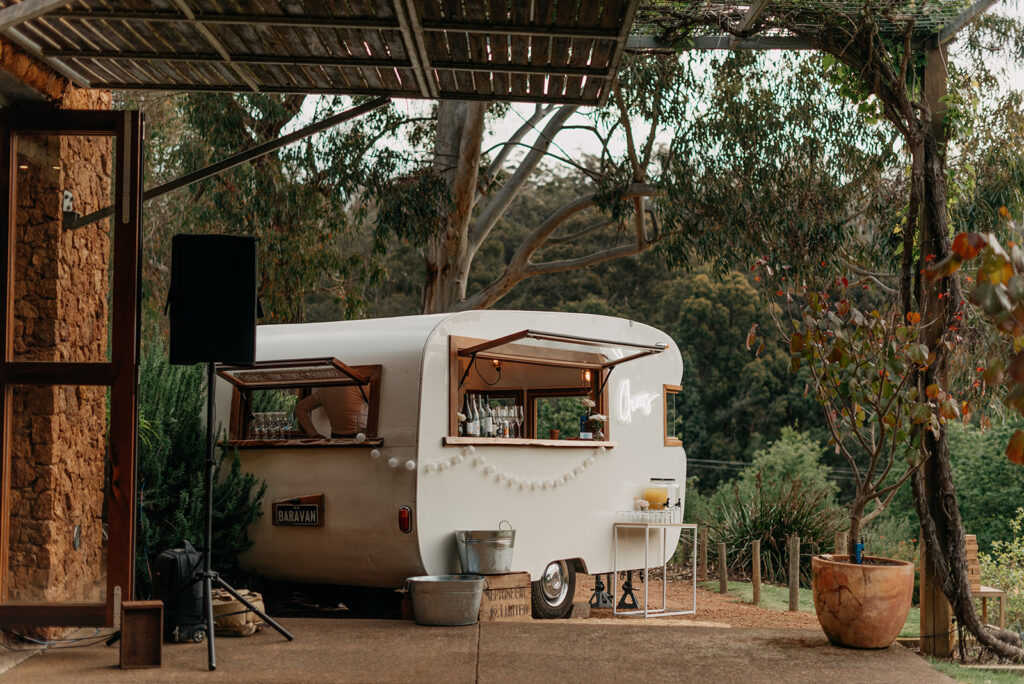 The newly-weds had photographs taken by Emma MacAulay Photography at many of the beautiful locations around the Stonebarn estate: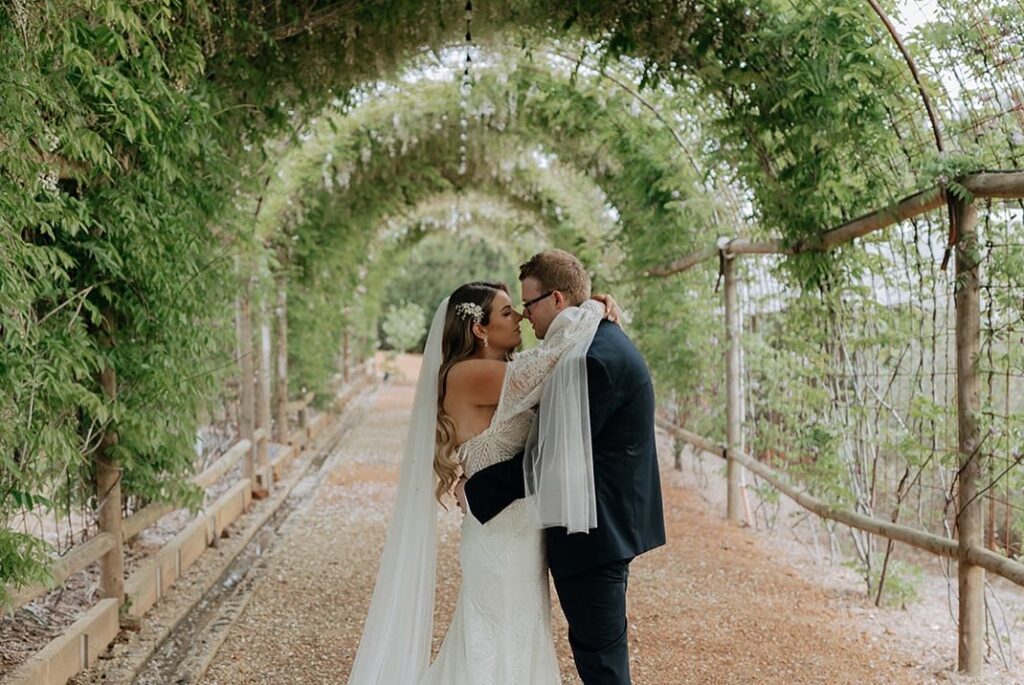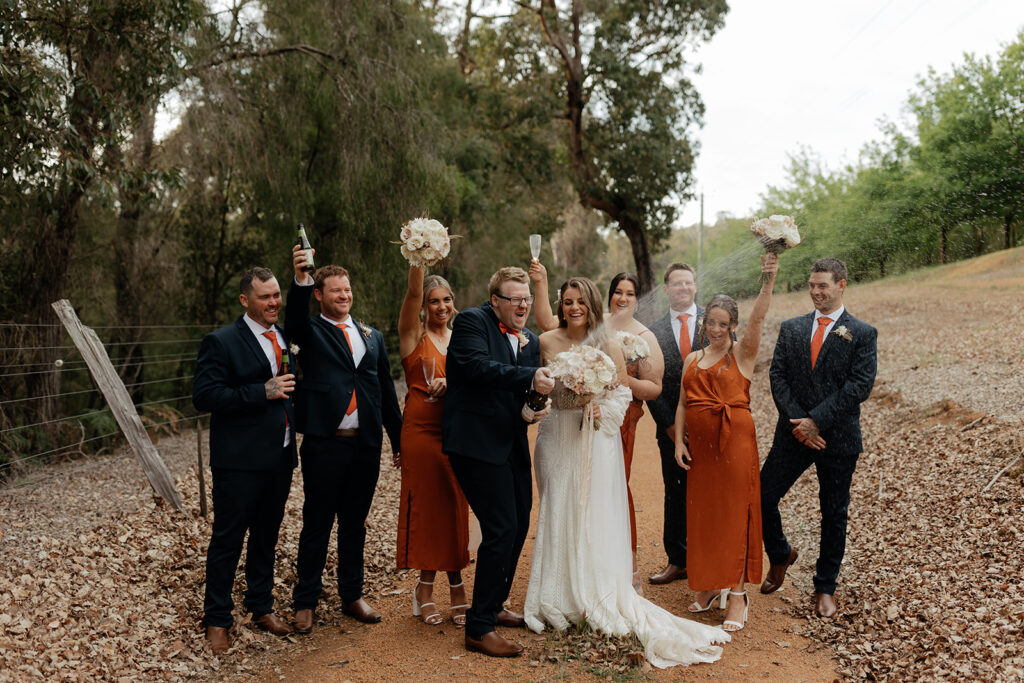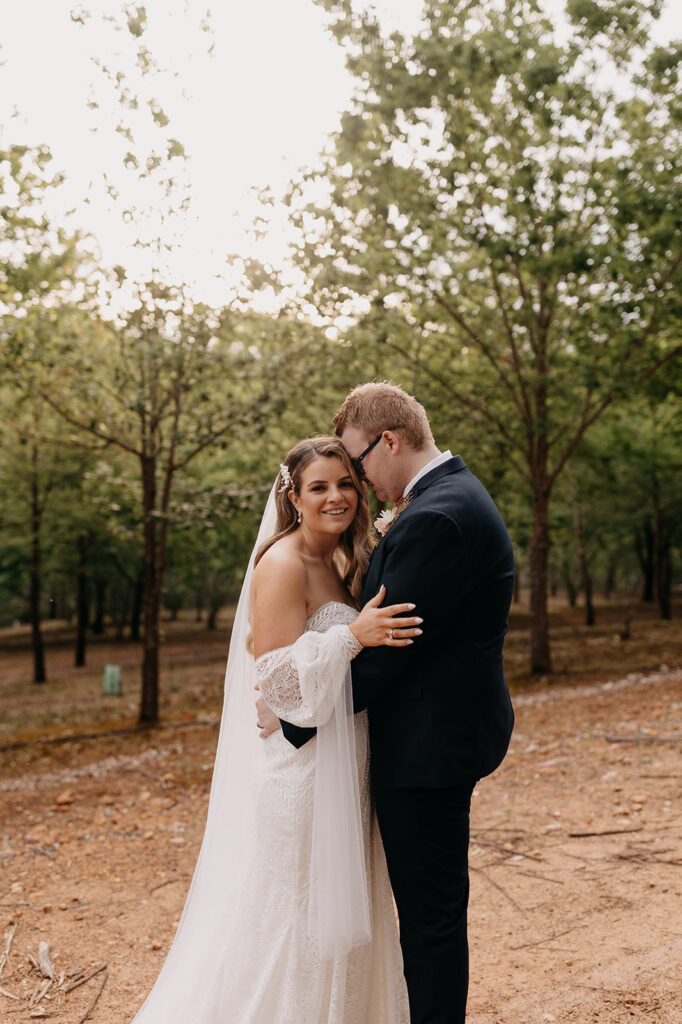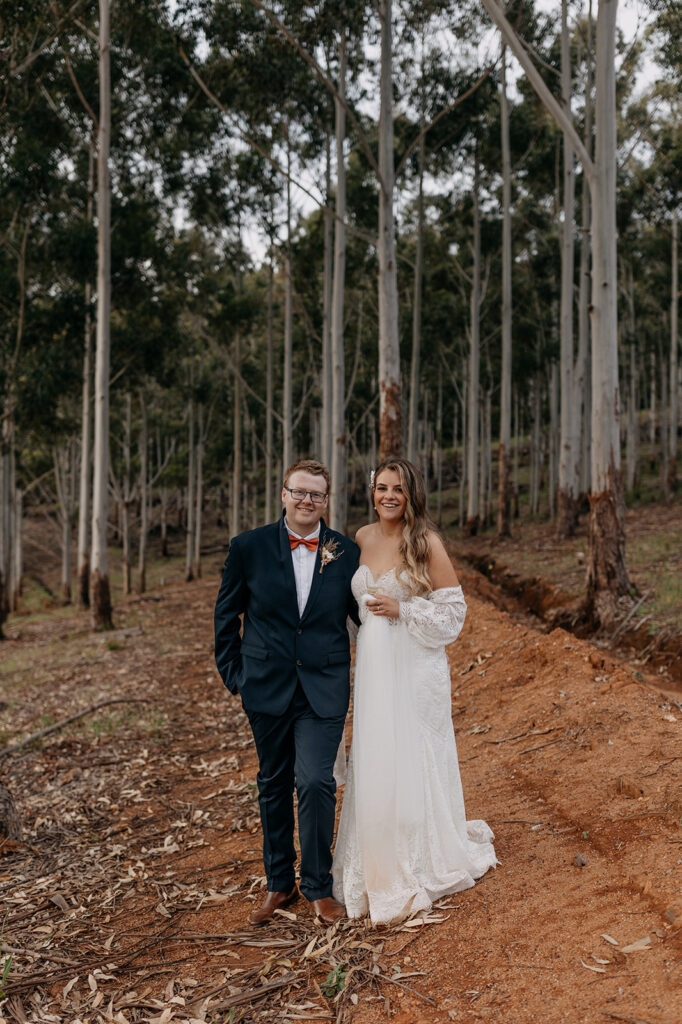 Sharni told us how amazing it was to have the reception on the verandah, it was perfect overlooking the dam: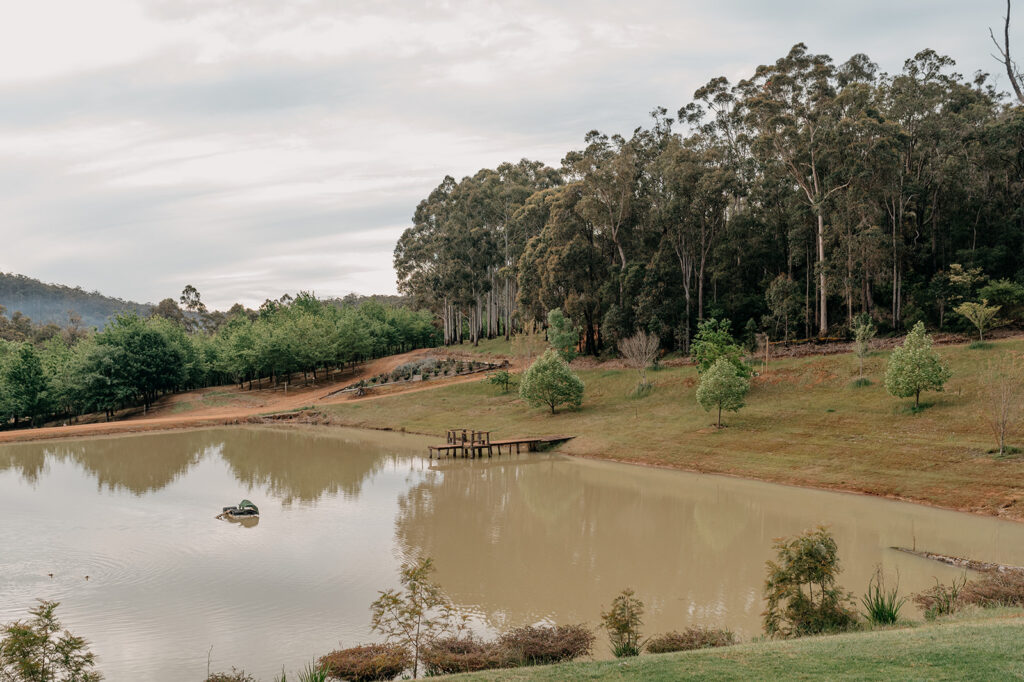 The wedding cake was baked by Petite & Oh So Sweet and decorated with flowers by Scentiment Flowers.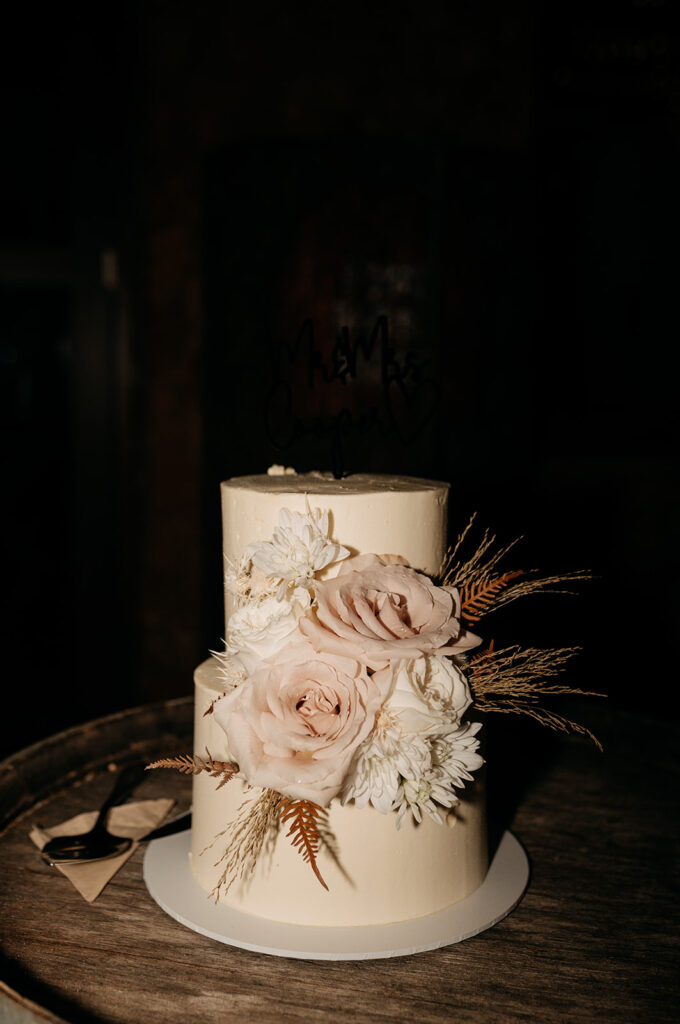 With no curfew at Stonebarn, the wedding celebrations carried on into the night with music from The Wedding DJ.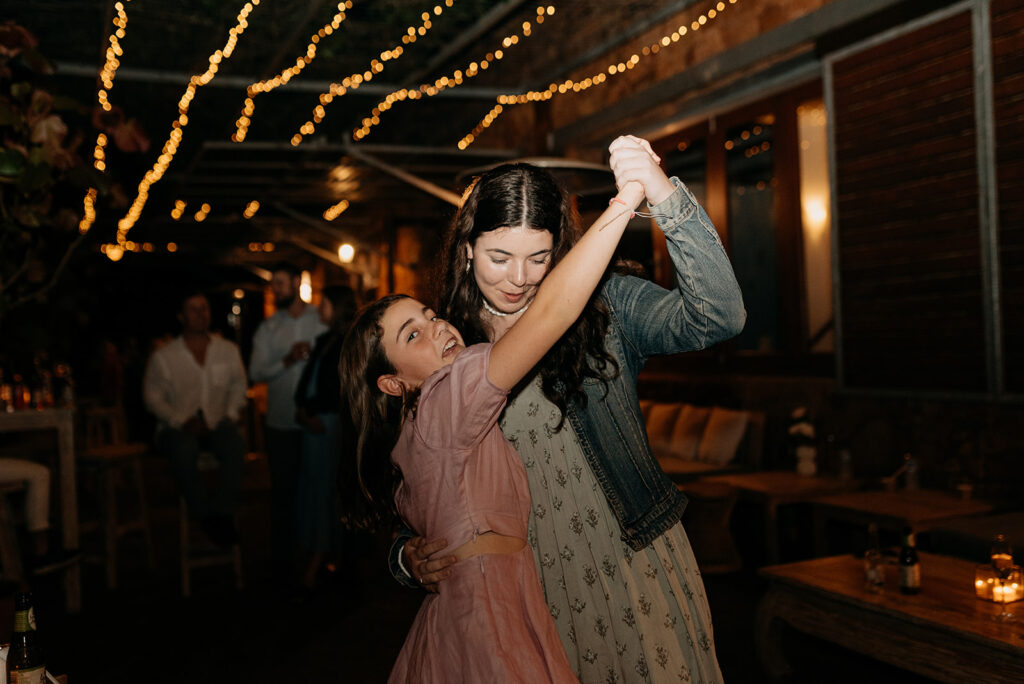 Sharni and Benn loved everthing about their Stonebarn wedding and would definitely recommend Stonebarn and all the vendors they used.
Congratulations Sharni and Benn! Thank you so much for choosing Stonebarn for your wedding. We hope Stonebarn will hold special memories for you both throughout your married life.