Anna and Jake tied the knot at Stonebarn on 30th March 2022. They found Stonebarn after literally googling all the things they didn't want to compromise on as they really wanted a venue with a riverside wedding ceremony location as well as onsite accommodation.
The editorial style of their wedding photographer 'Shoot me Jimmy' tells Anna and Jake's Stonebarn Wedding story perfectly.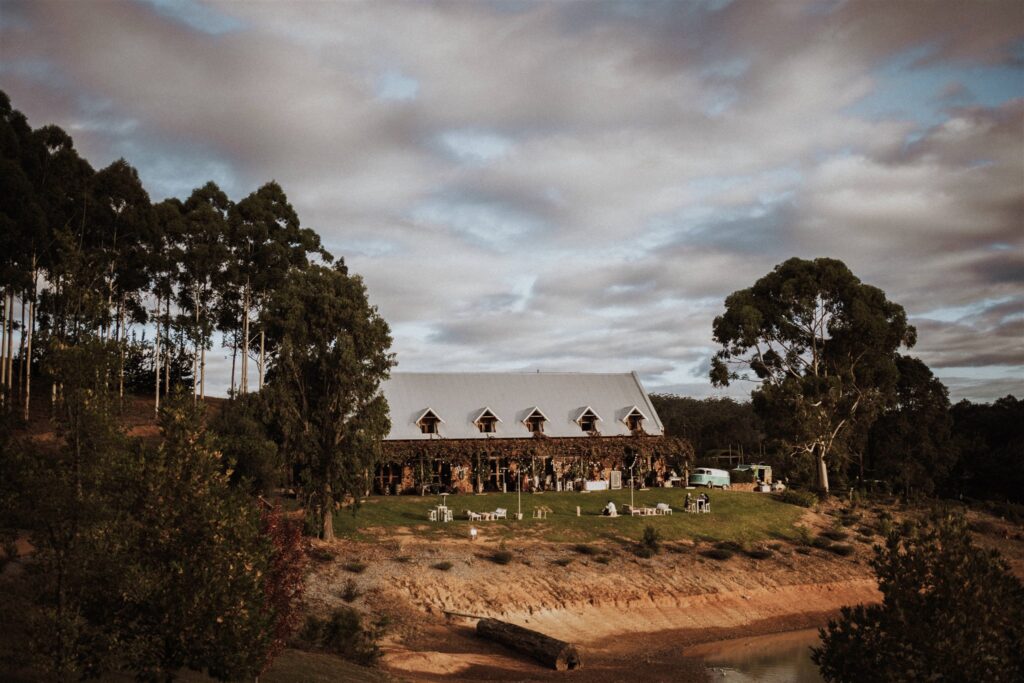 Stonebarn was the first and only venue Anna and Jake visited. As soon as they saw it they knew if was perfect for them, it had everything they'd ever dreamt of and more – luxury intertwined with nature. A place that ticked all the boxes, even the ones they didn't know were on the list!
They booked our mid-week special package and added on an additional night to make it a 3 night stay. They checked in on the Tuesday, celebrated their special day on the Wednesday and didn't have to check out until Friday.
The weather was definitely looking rather ropey the week before but that didn't stress out Anna and Jake as they knew Stonebarn had multiple indoor and outdoor ceremony and reception locations which they could use as a backup plan. The weather turned out to be just fine the week of their wedding, giving them 4 glourious days at Stonebarn and allowed them to hold their wedding in their preferred locations.
On the morning of the wedding Anna had her makeup done by Kyah Joy MakeUp & Brow Artistry
At 2pm, Anna made her way down to the riverside wedding ceremony with this beautiful bouquet put together by Hayley at Yallingup Event Hire: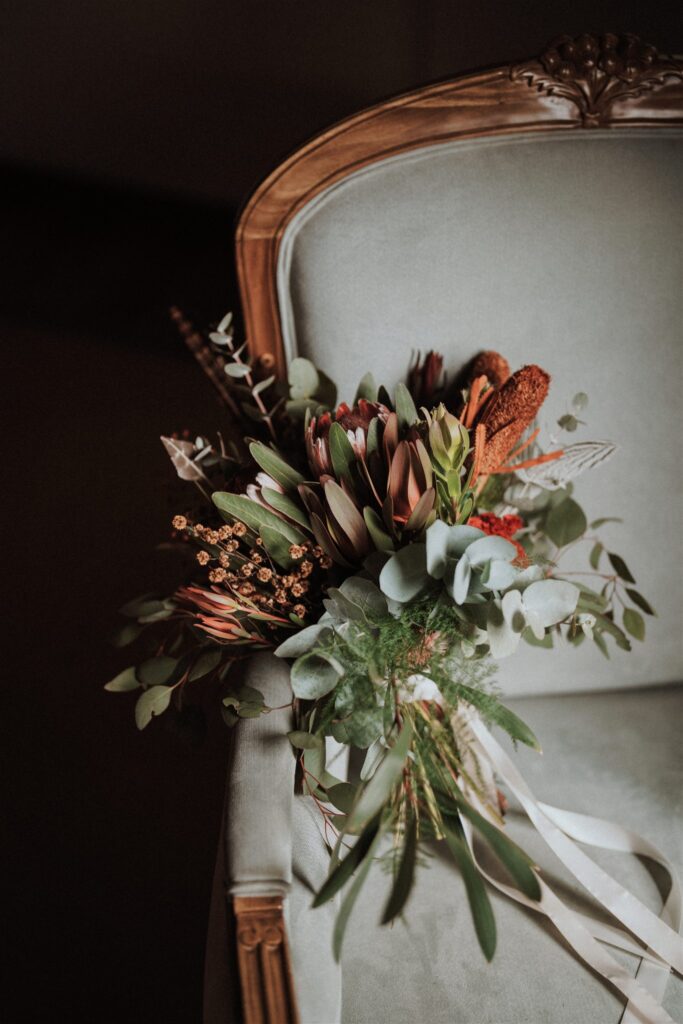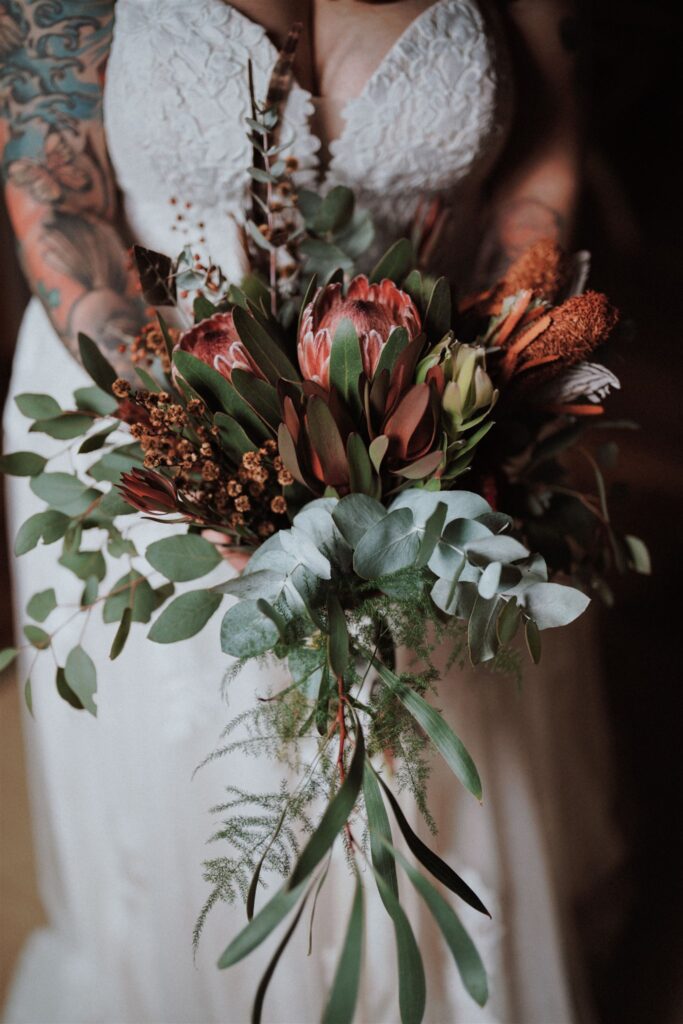 The wedding ceremony was conducted down by the river: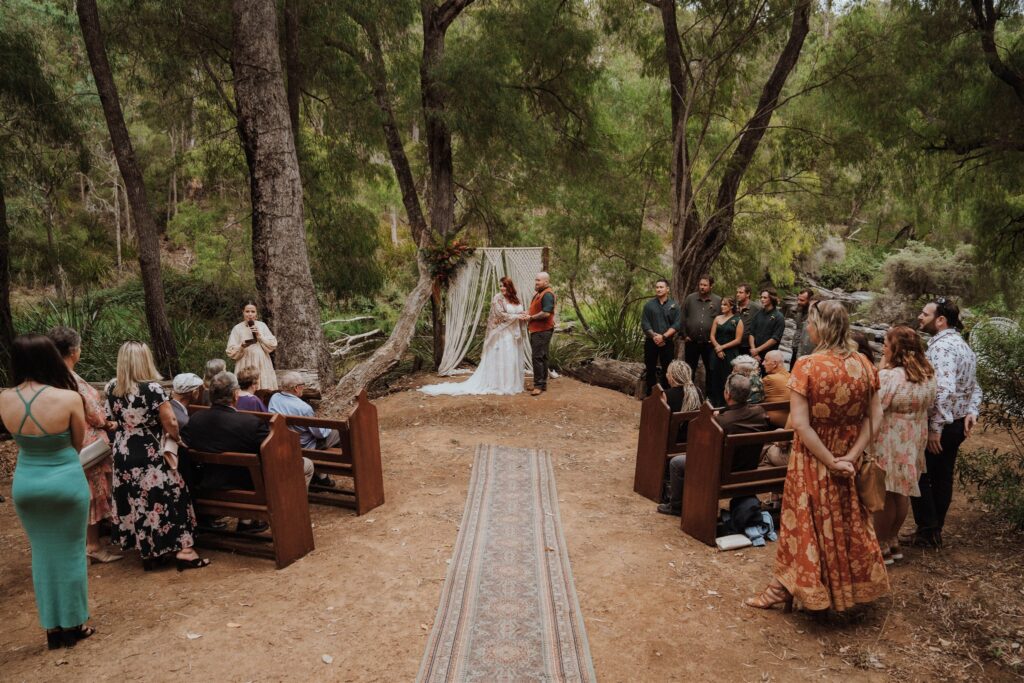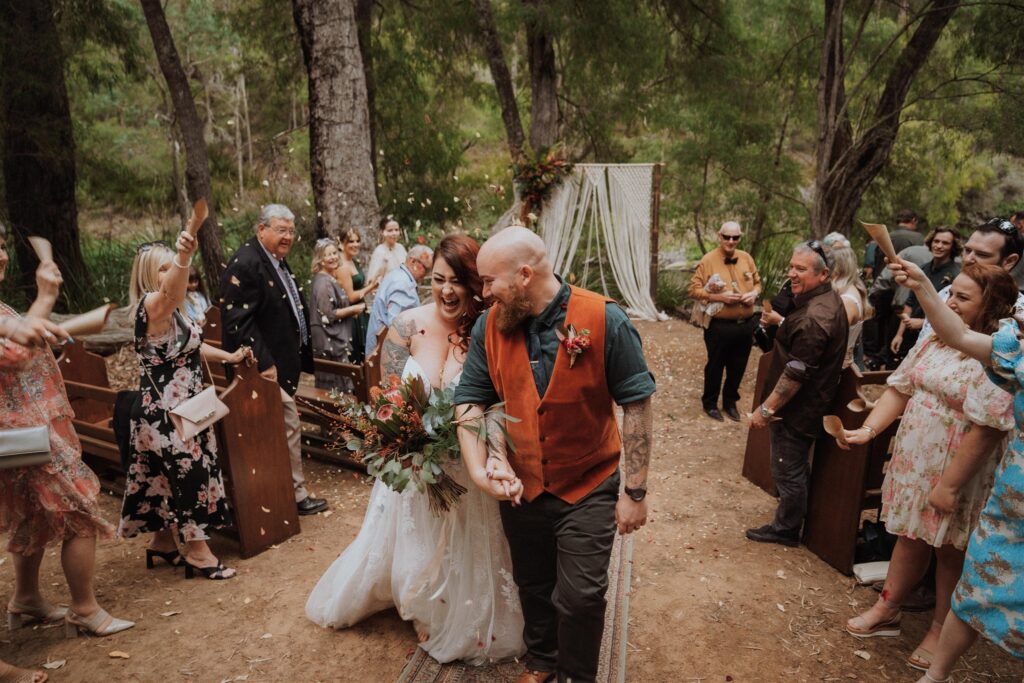 The reception was held primarily on the verandah, with the dining room doors open, for their guests to use as they wished: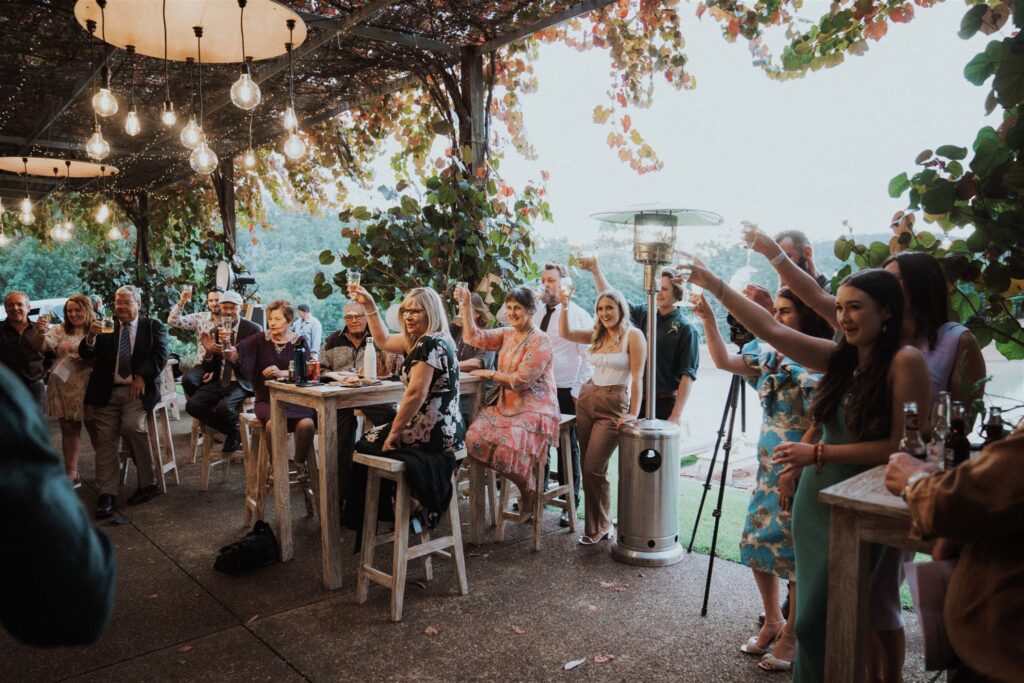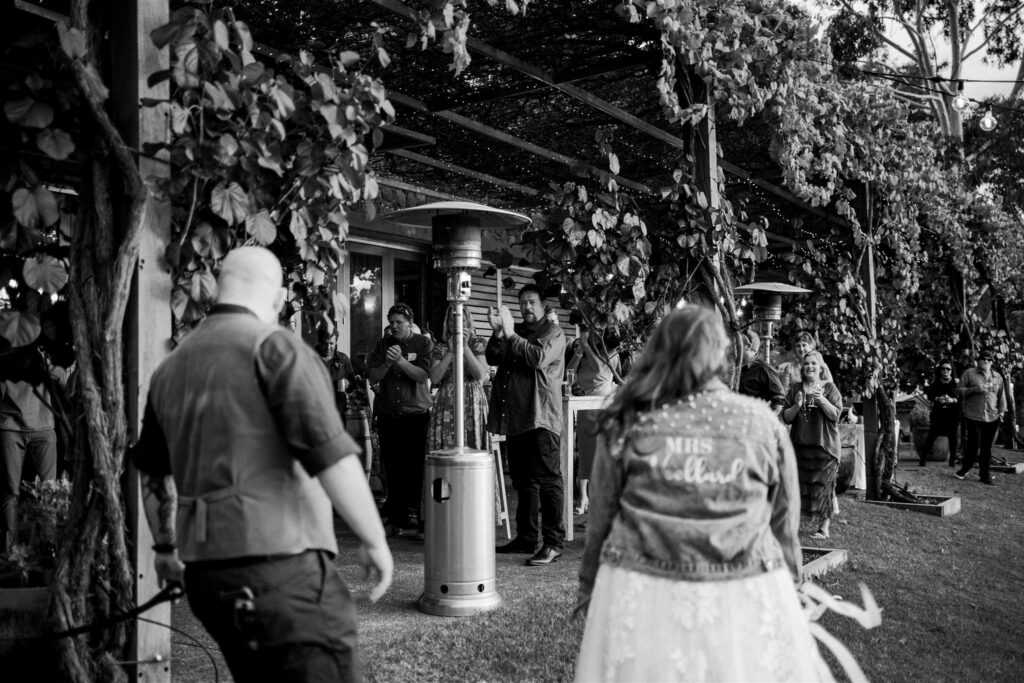 With the exception of the church pews at the riverside ceremony (provided free of charge by Stonebarn) the furniture/styling and planning was all coordinated and supplied by Yallingup Event Hire: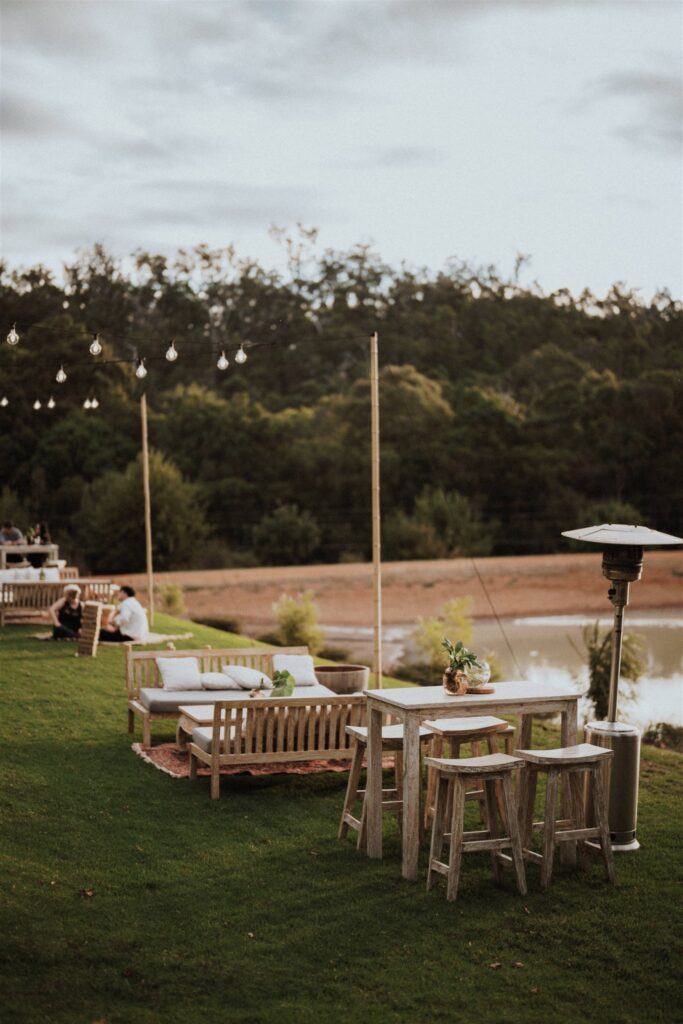 The latin inspired wedding food was provided by Adrian and Natalie of Soul Cocina: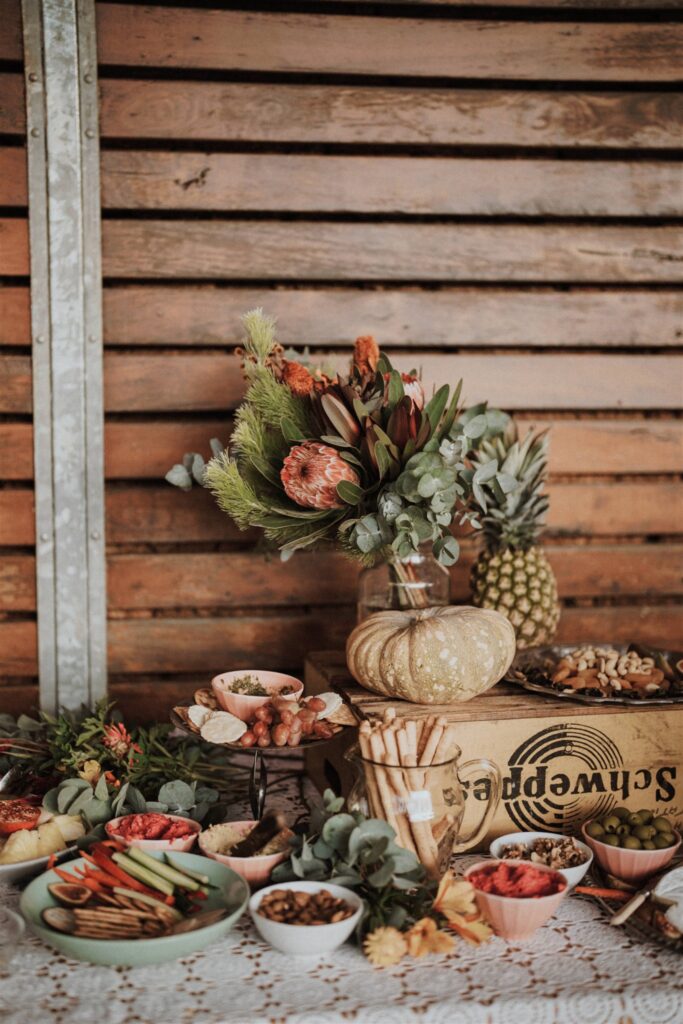 While the drinks were provided by Kombi Keg: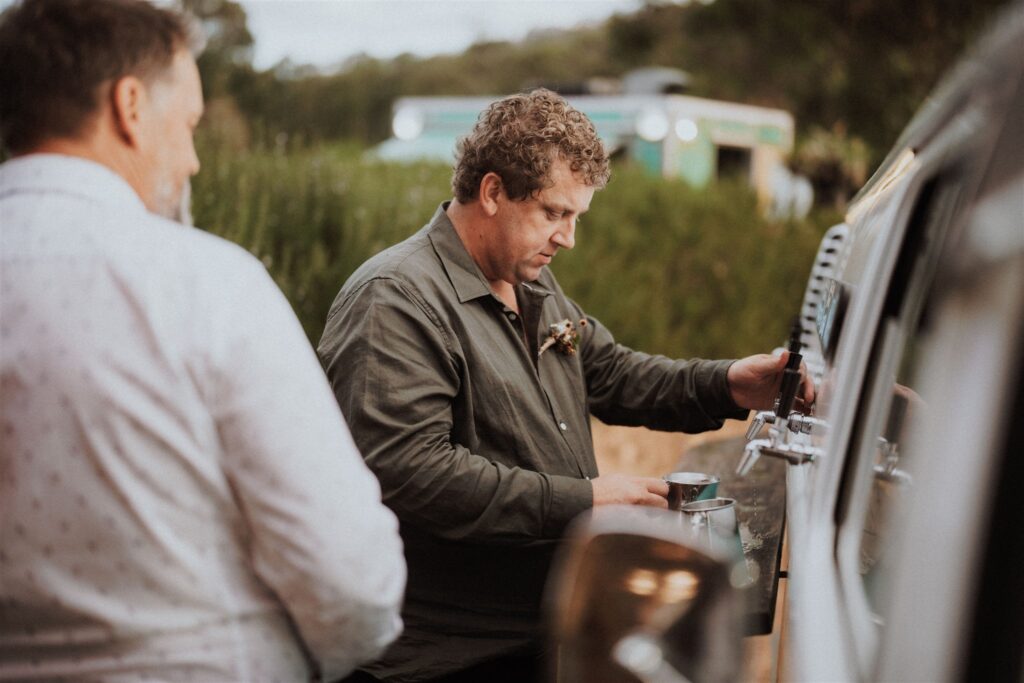 The magnificent cake was made by Sugar Chef Patisserie: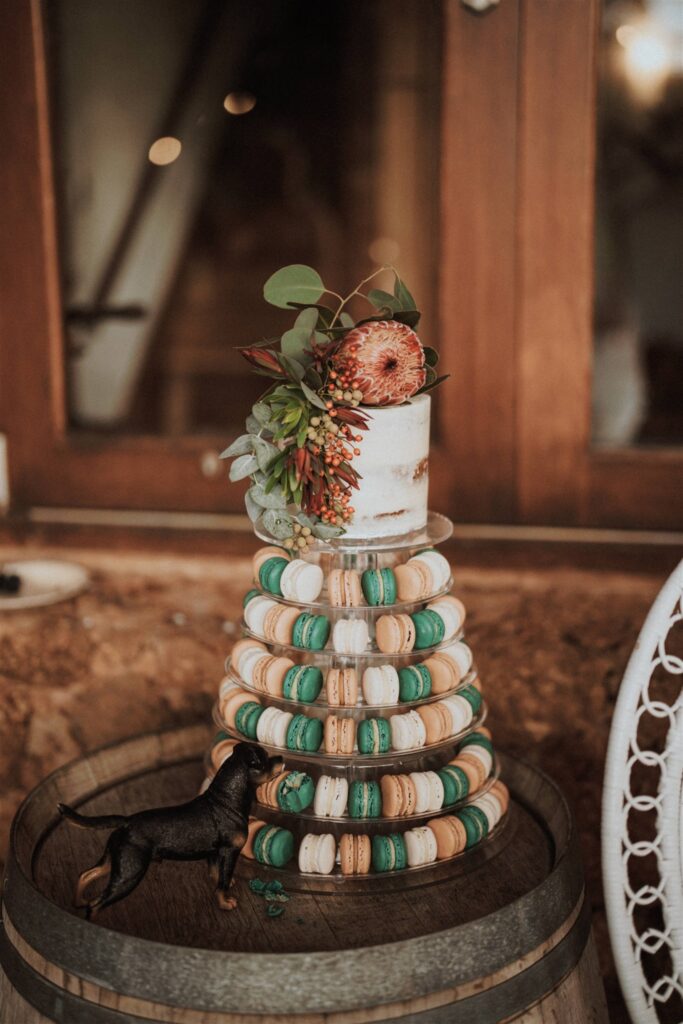 As Stonebarn doesn't have a curfew they were able celebrate late into the night outside on the verandah with live music from Dig The Dust: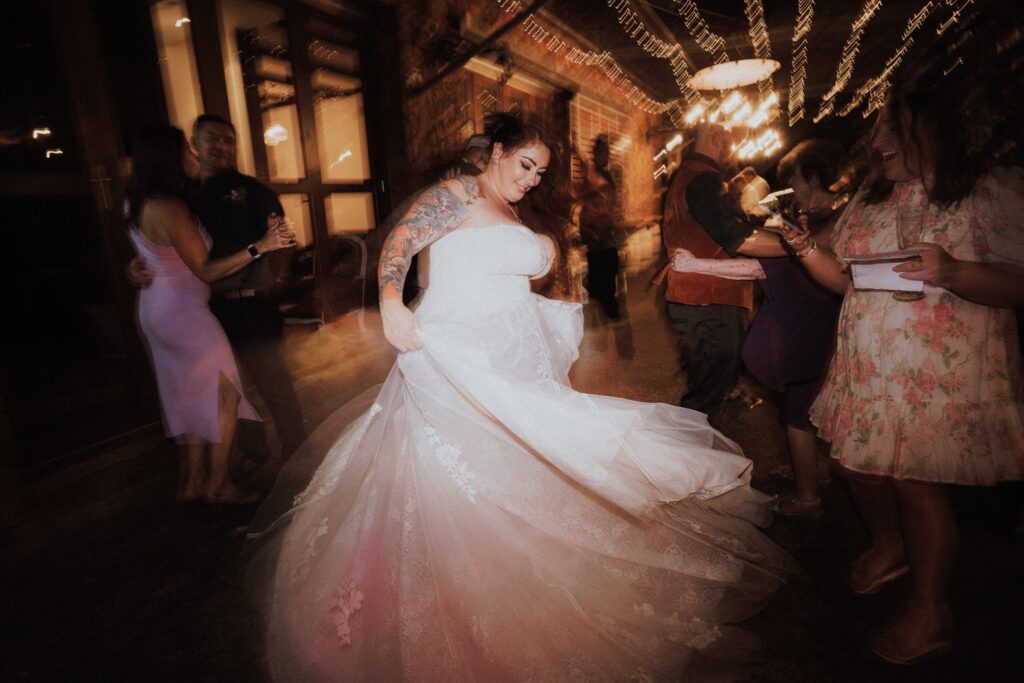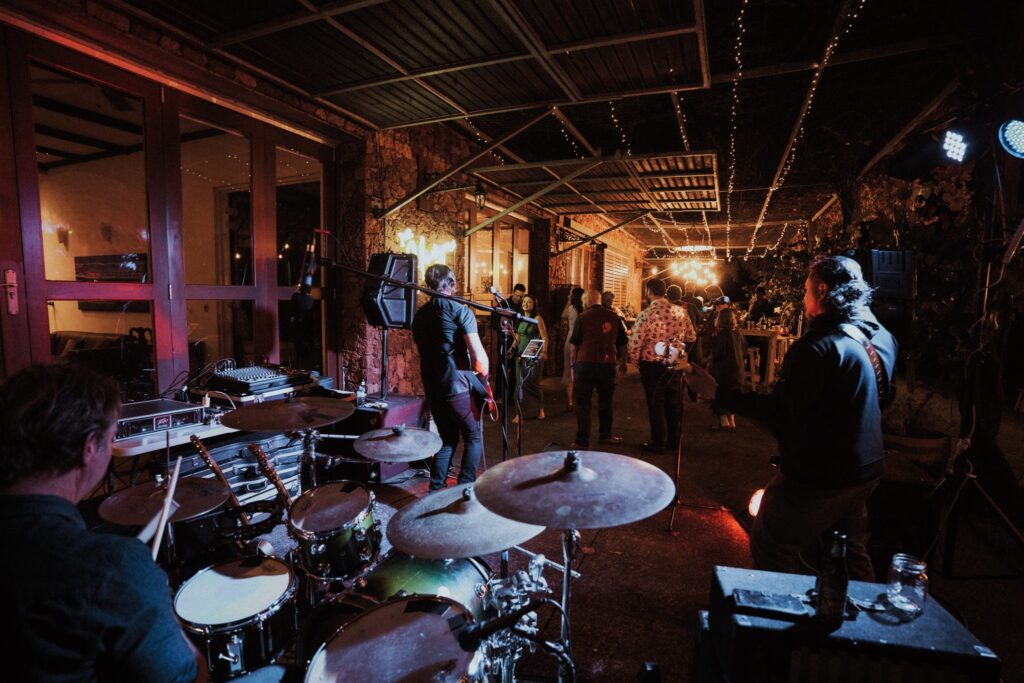 Anna recalls the 4 days at Stonebarn being so surreal and over a week later they were still riding the ecstasy of marital bliss. Both her and Jake were so chuffed with their Stonebarn wedding, which they believe had a lot to do with how easy all the vendors made everything, from the videography by Orriss Films to the photo booth from Mirror Booth Company.
Congratulations Anna and Jake! Thank you so much for choosing Stonebarn for your wedding. We hope Stonebarn will hold special memories for you both throughout your married life.