Joesphine and Dave's Stonebarn wedding held in September 2017 had some really unique elements which made it really special.
The day started with Dave and his groomsmen taking a dip in the Warren River.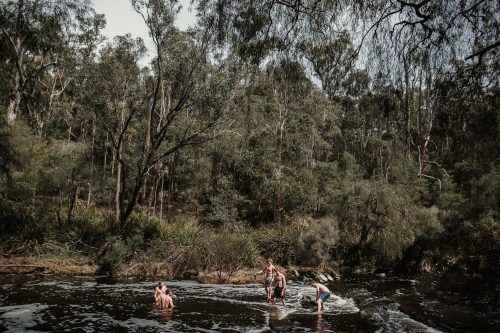 The chilly September Pemberton weather didn't seem to put them off!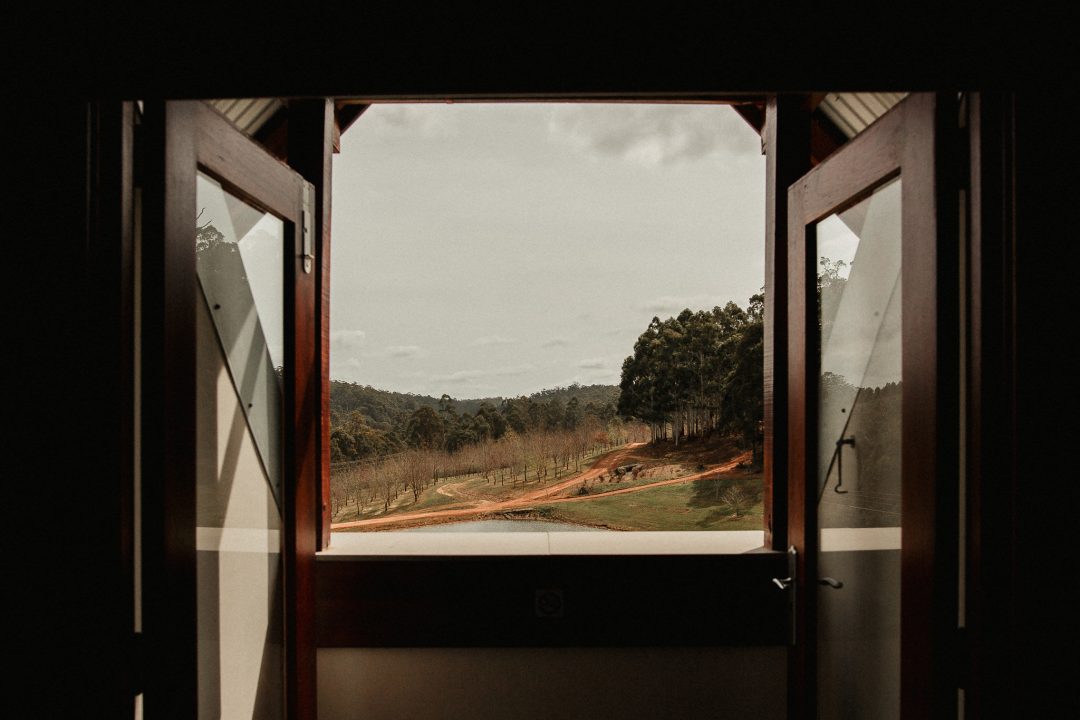 However, the cold (or the beer!) may have gone to Dave's head as he seemed to have trouble finding a matching pair of socks for the wedding!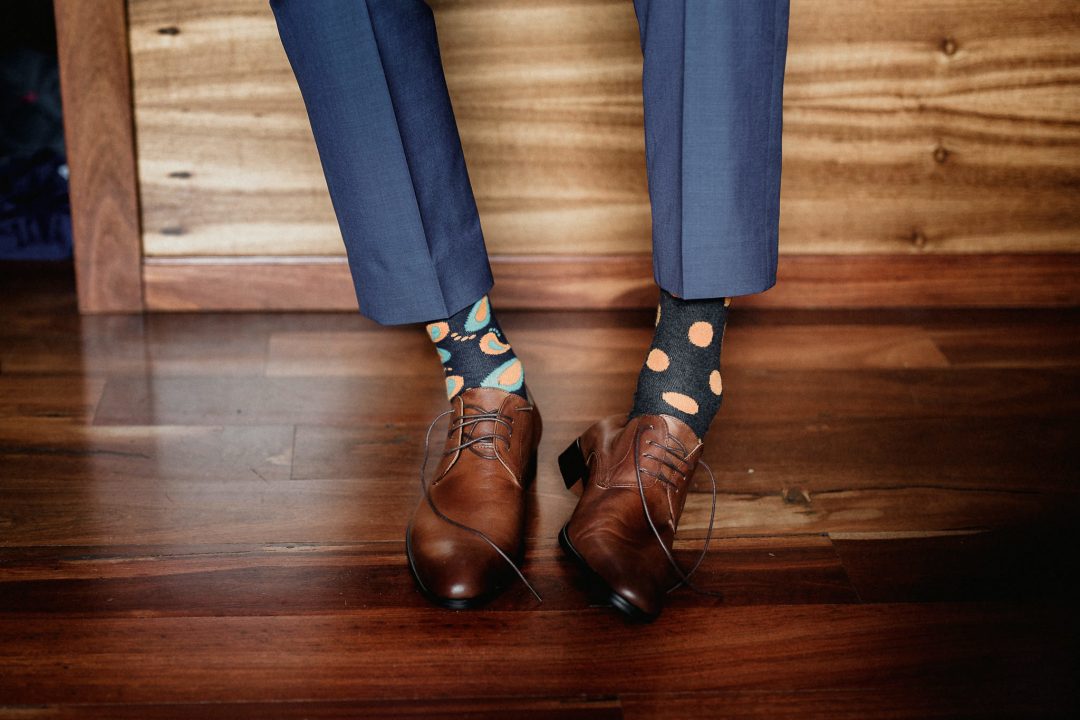 The bride and bridesmaids on the other hand started the day in a much more traditional fashion. Josephine's hair and makeup was done beautifully by Brea Lindsay.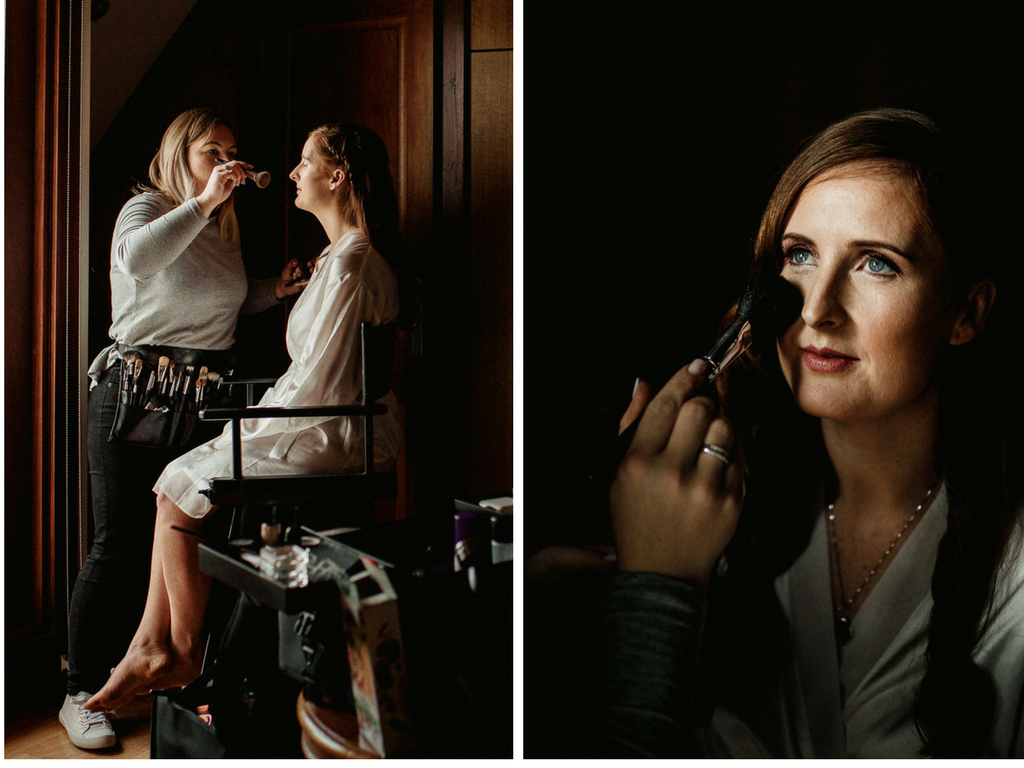 When Brea was finished, Josephine emanated the beauty of a medieval princess in her floral headpiece, with her auburn hair and classic makeup.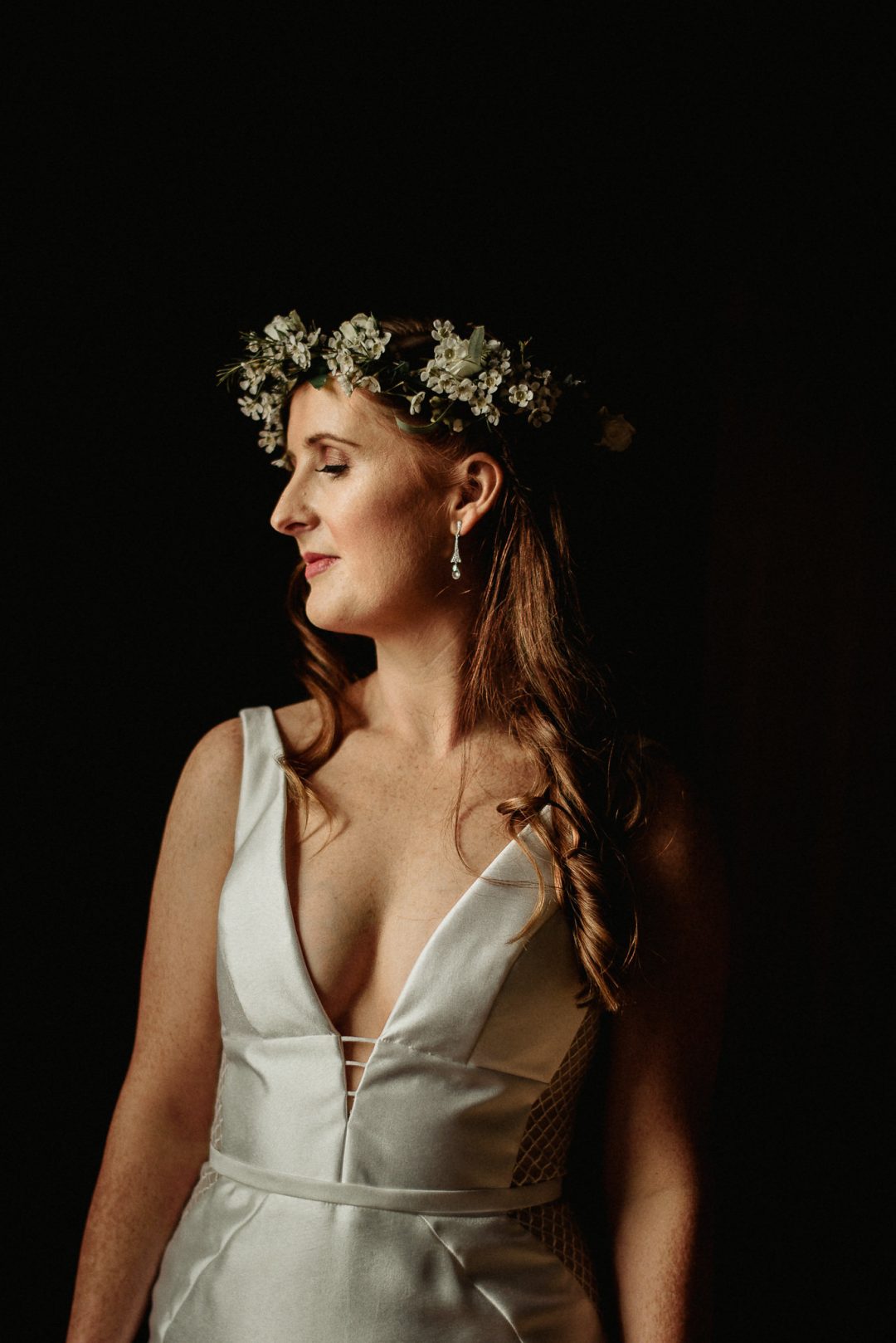 As hard as it is to believe, all of the amazing floral decorations at the wedding were a DIY affair.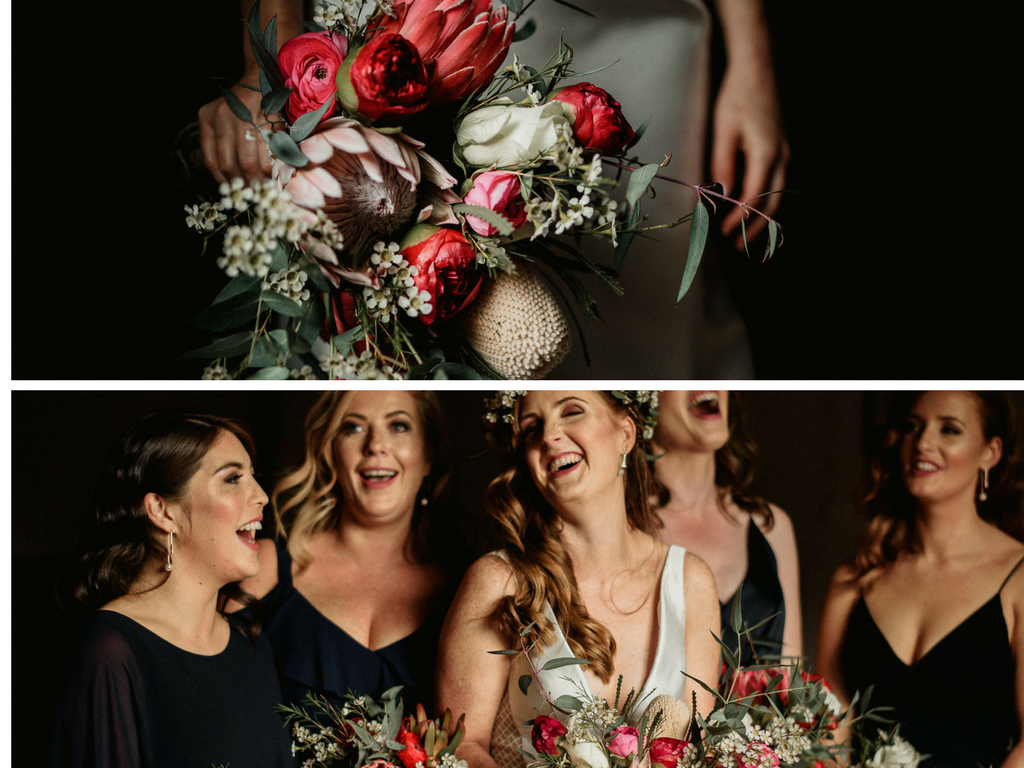 Family members put together some really impressive floral creations.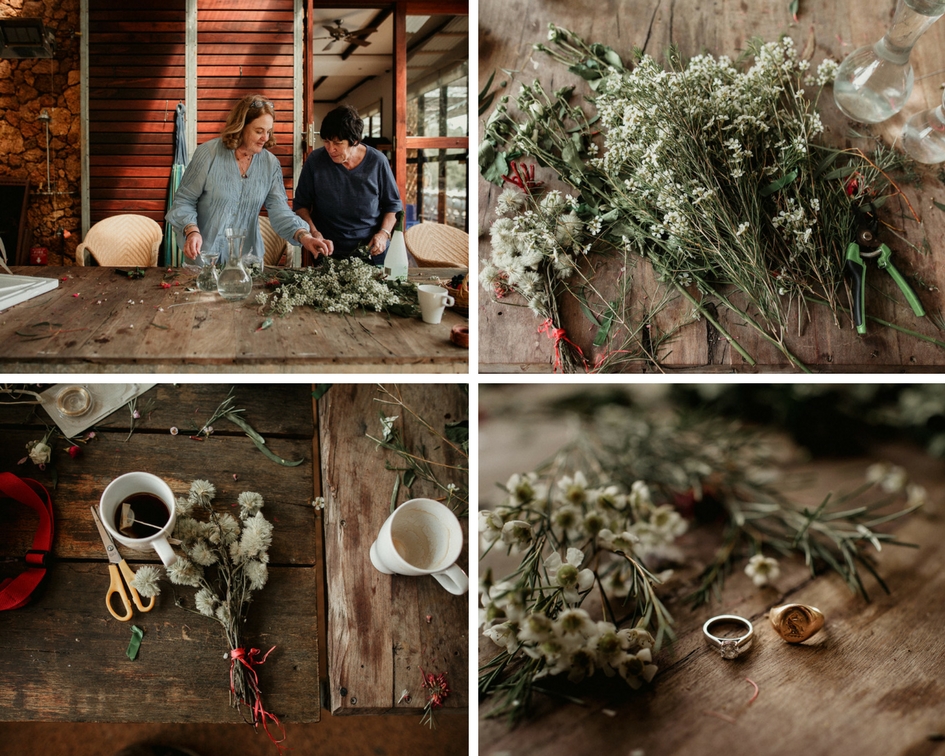 The decorations dotted along the riverside wedding aisle were also organised by themselves.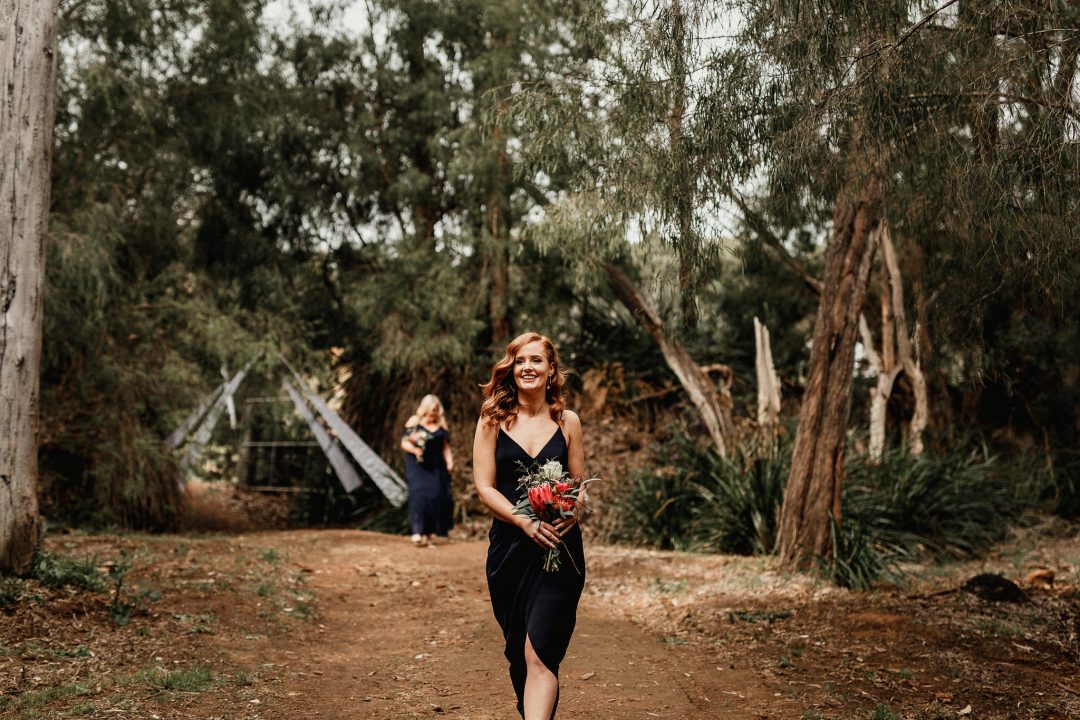 The ceremony took place by the mossy, green banks of the Warren River and began with an Aboriginal Smoking Ceremony.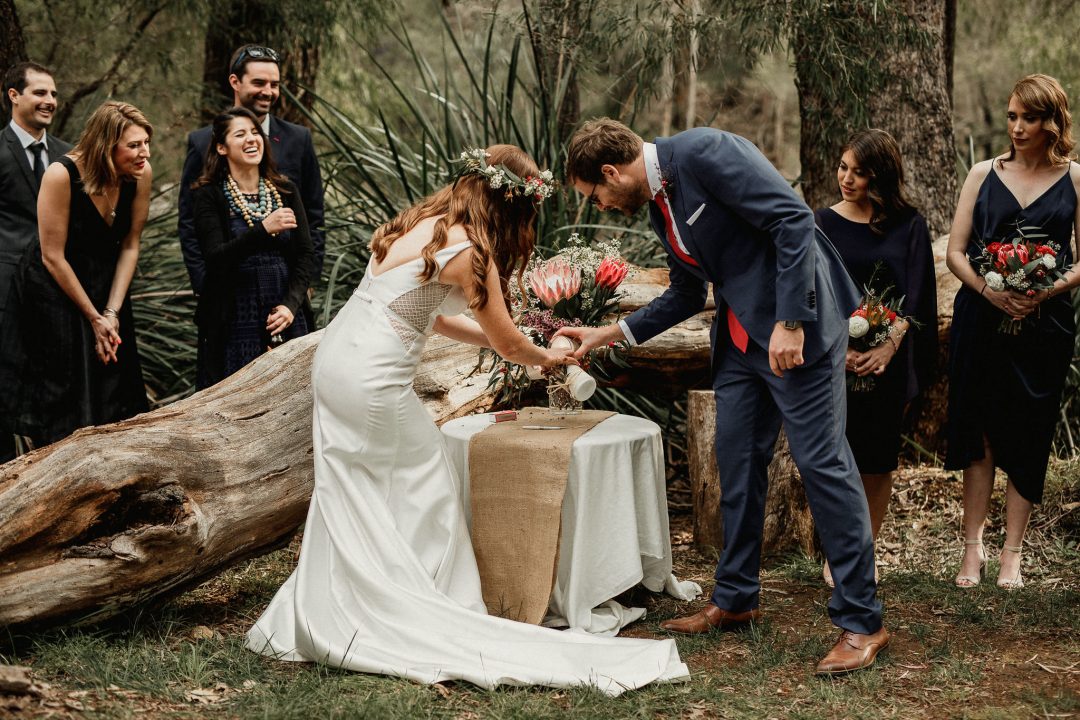 The Smoking Ceremony was conducted by a family friend who knew Dave when he was growing up.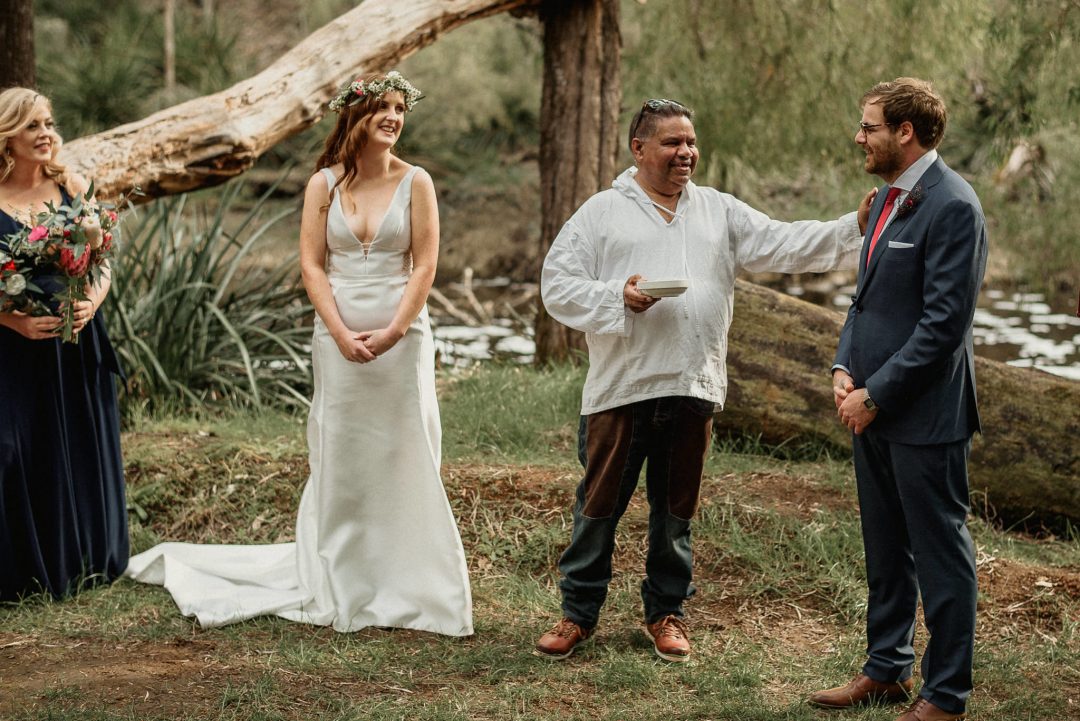 This made the ceremony extra special as well as the fact that the ceremony took place along the river, which is very important for the Aboriginal culture.
The legal ceremony was conducted by celebrant Shannon Fleming.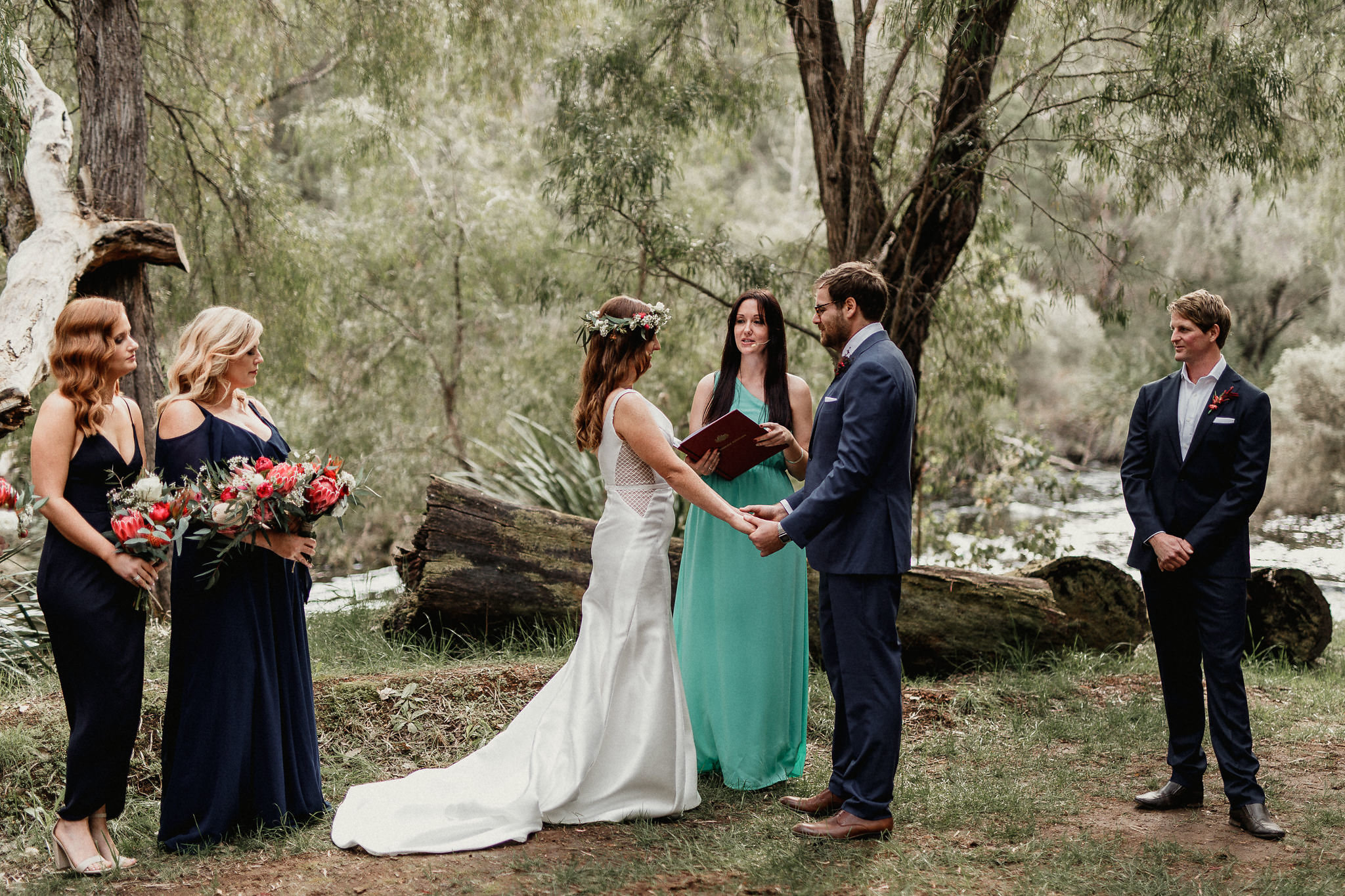 The smoking ceremony not only brought the blessings of the good spirits but also welcomed the congregation to the country as some of the wedding guests had come from overseas especially for the wedding. So the Aboriginal Smoking Ceremony was very special indeed.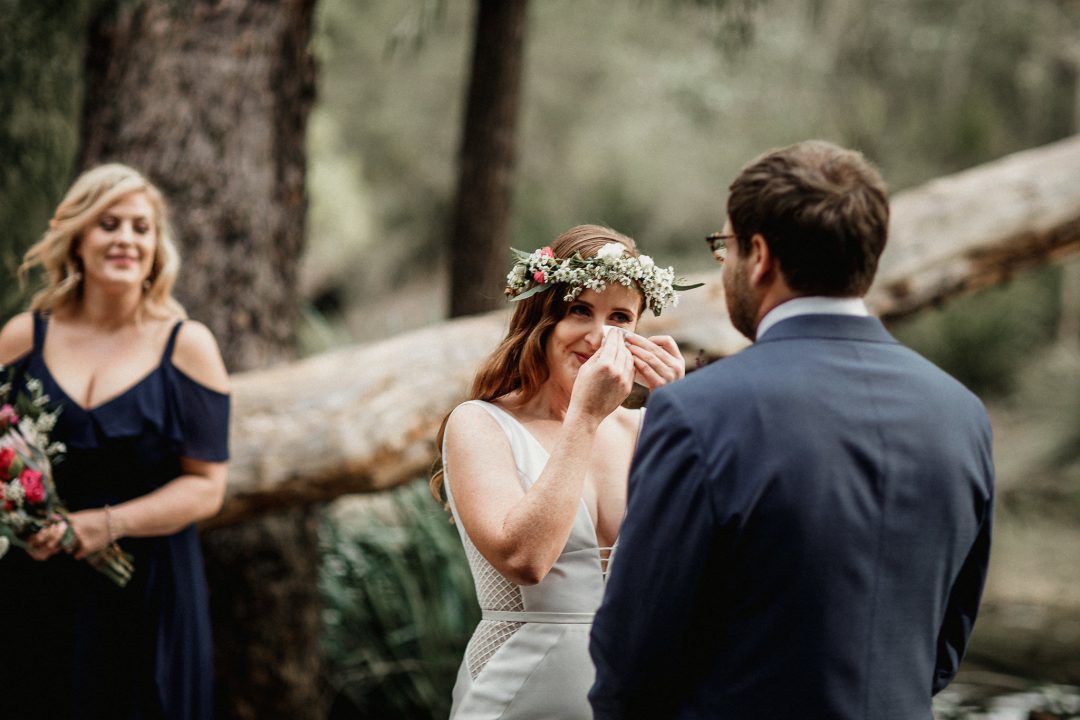 The furniture for the ceremony and reception were hired from Yallingup Event Hire.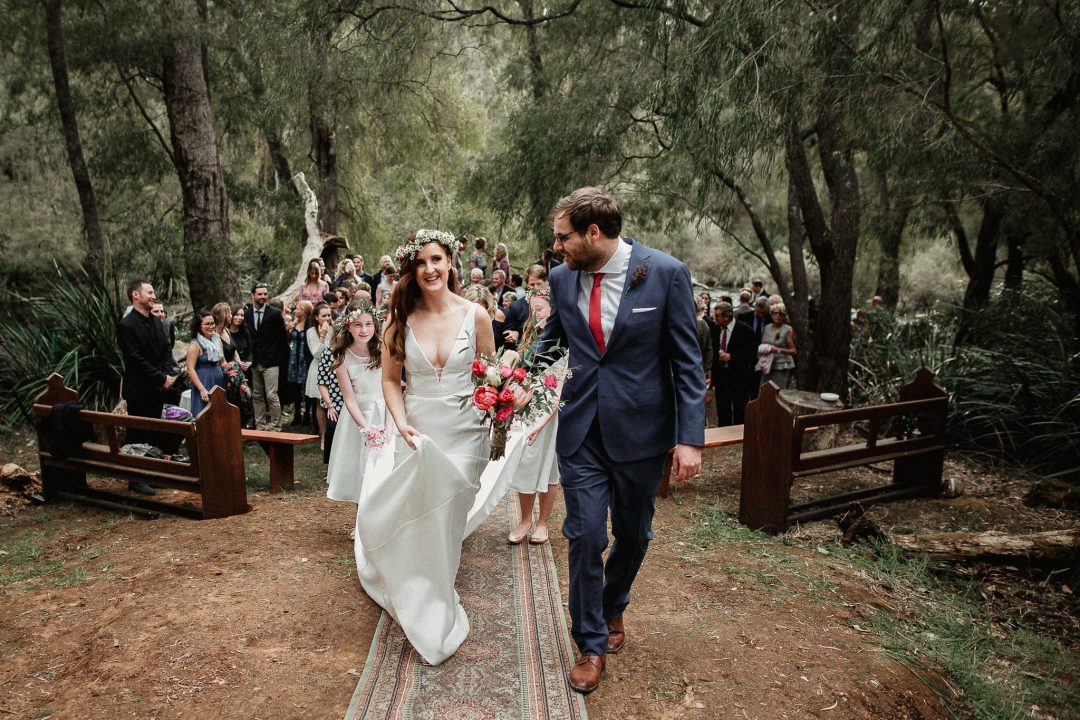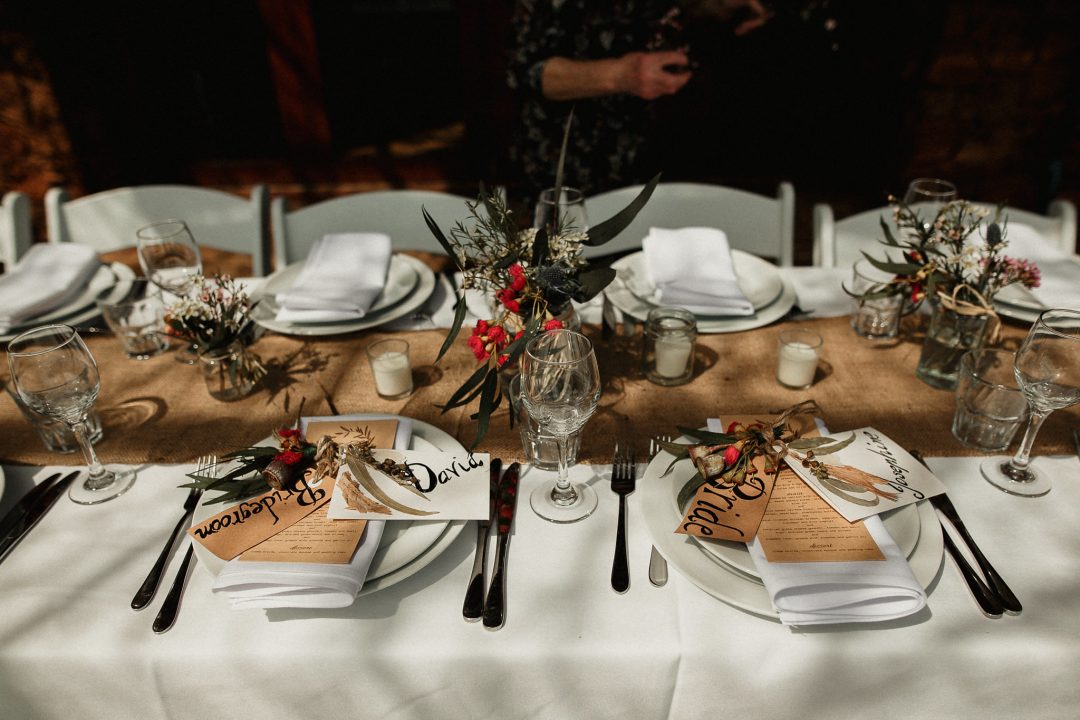 After the formalities were over, the photographer, Emanuel Rudnicki of Carving A Giant, took some time out with the bridal party to get to know Stonebarn and use the various scenic spots to take some more stunning photographs. Emanuel did a fantastic job taking advantage of the atmospheric forest light and using the beautiful natural backdrops on the 160 acre estate. Especially since this was his first time shooting at Stonebarn!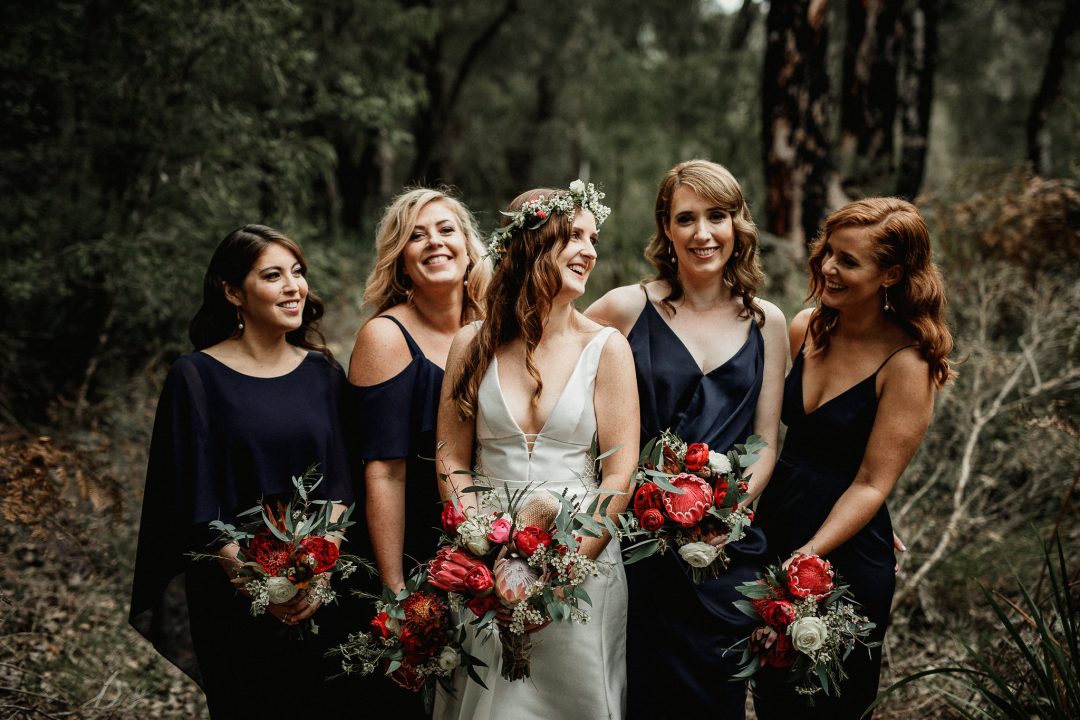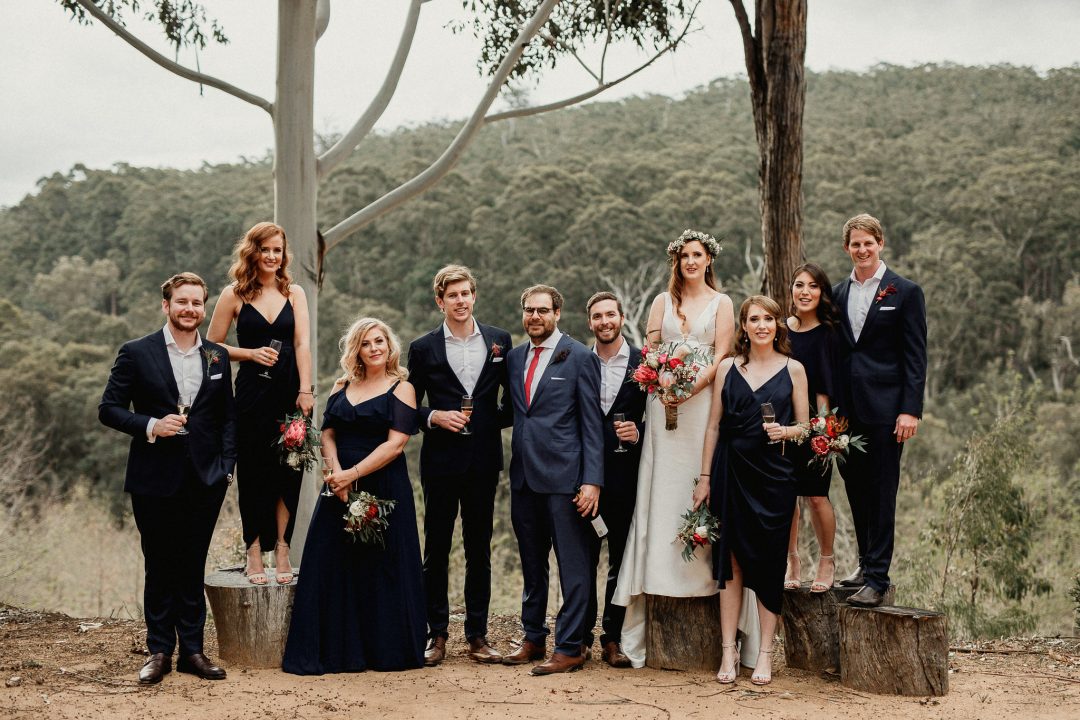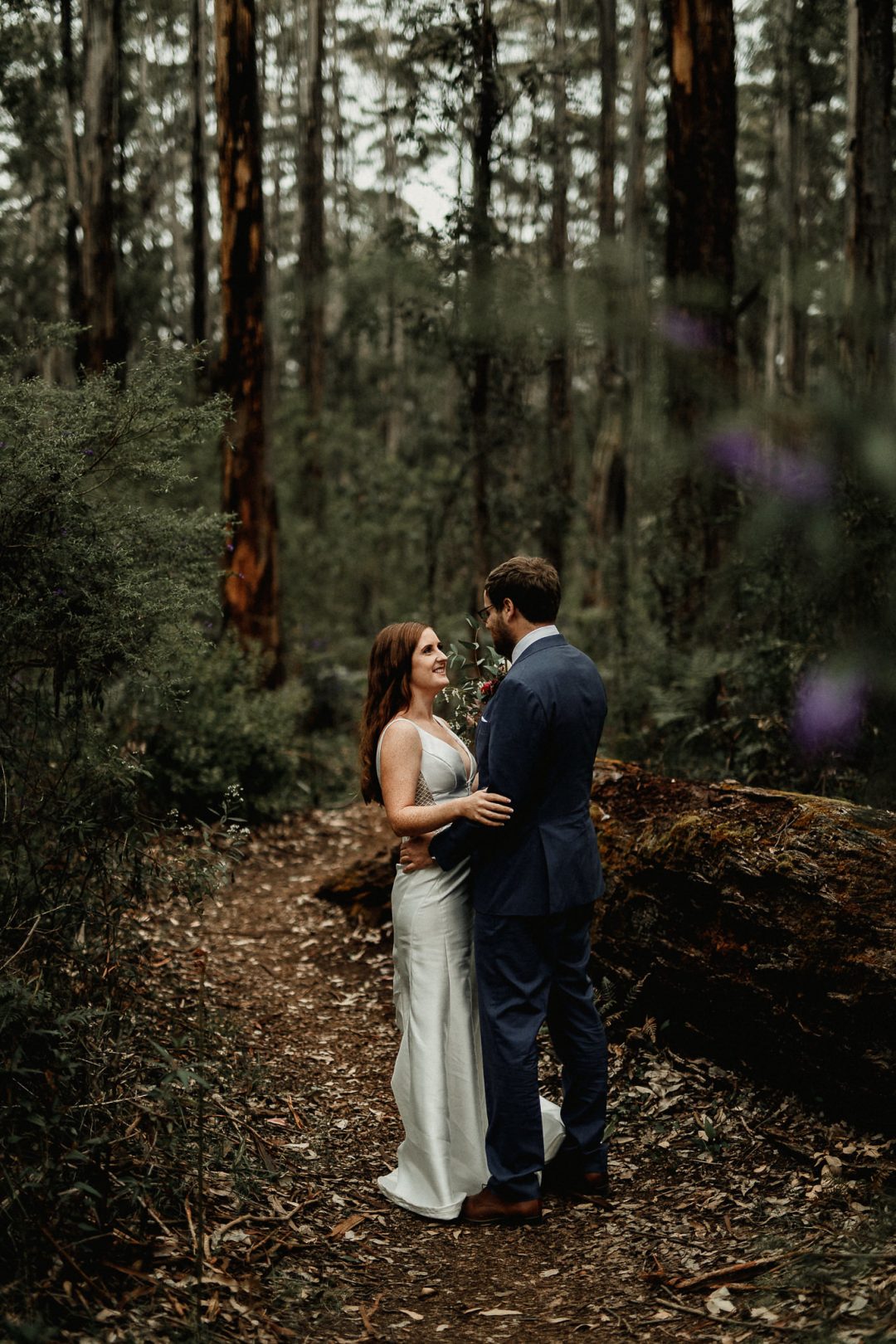 Emanuel even accompanied the newly-weds to nearby Diamond Tree to capture this amazing, adventurous shot (especially in those heels!).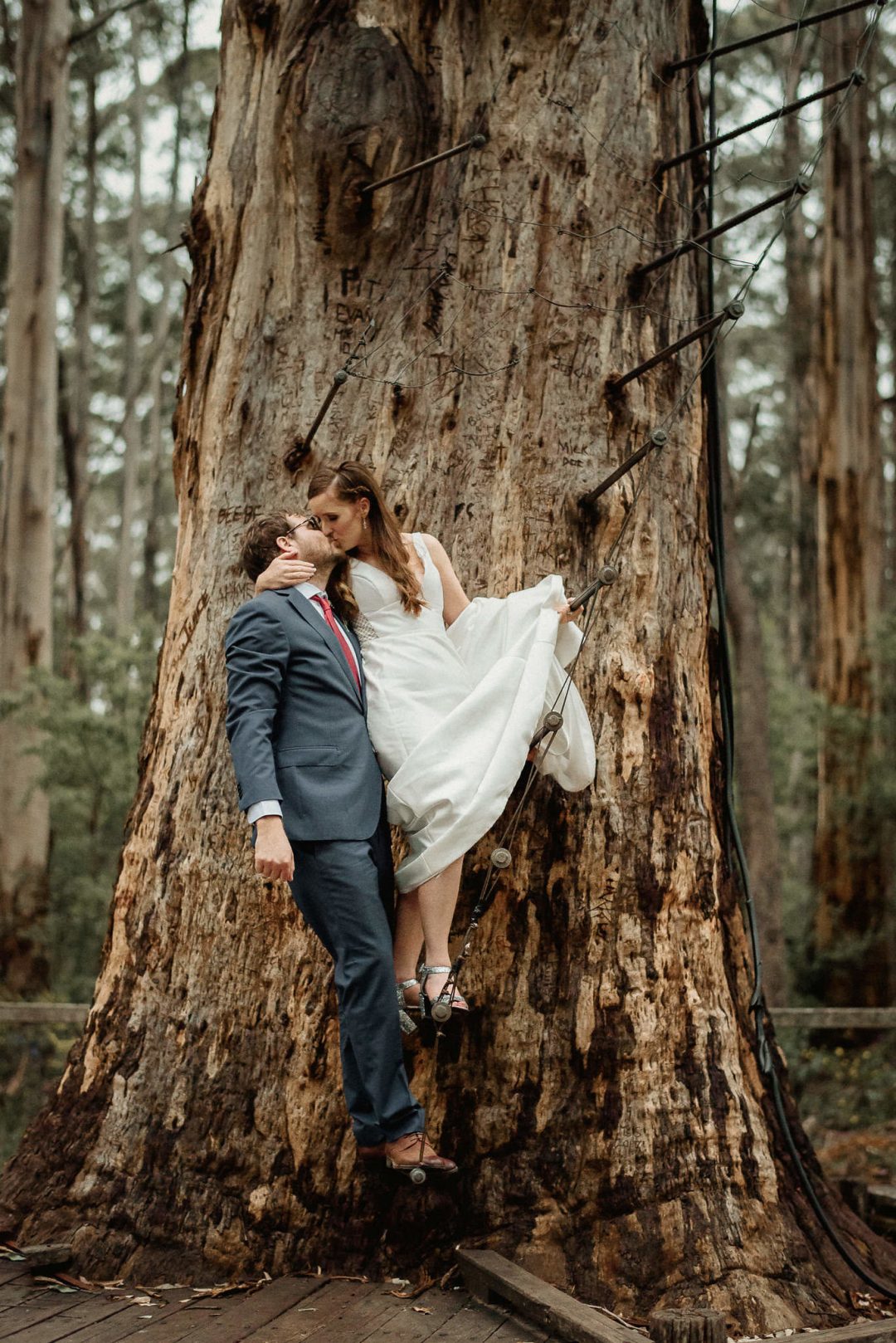 After their time out shooting the spectacular photos in the Karri forest, the couple returned to celebrate and enjoy their wedding reception, which certainly was a banquet feast.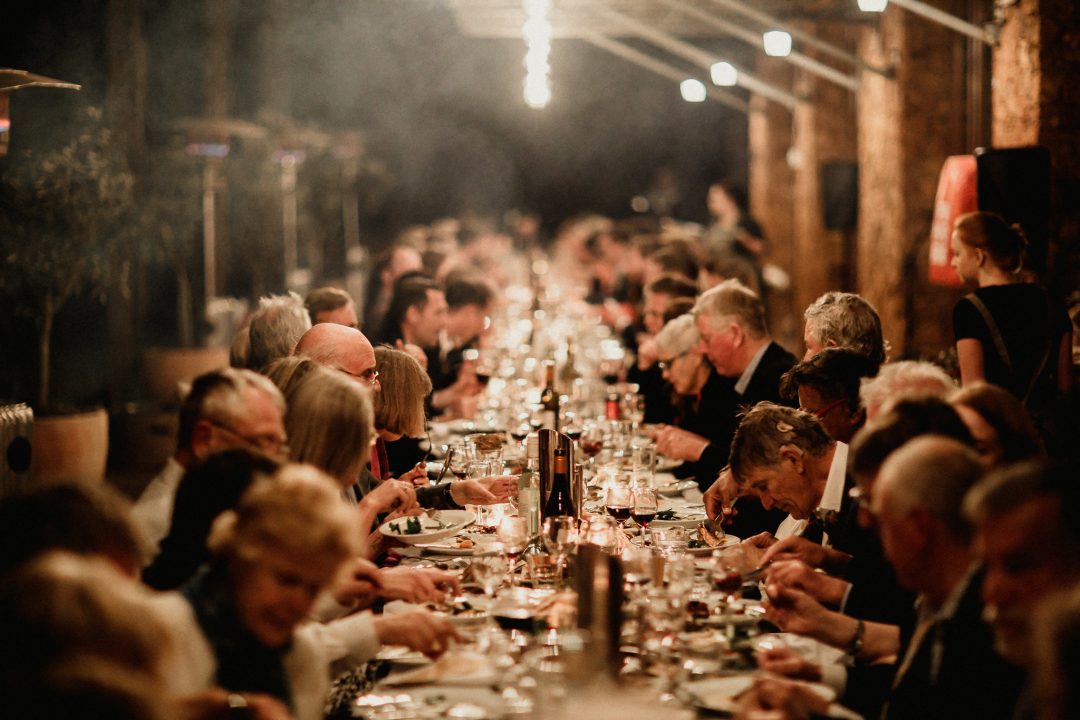 The delectable food was catered by local Manjimup cafe Two Little Black Birds, who were able to use Stonebarn's fully equipped chef's kitchen to prepare the delicious delicacies.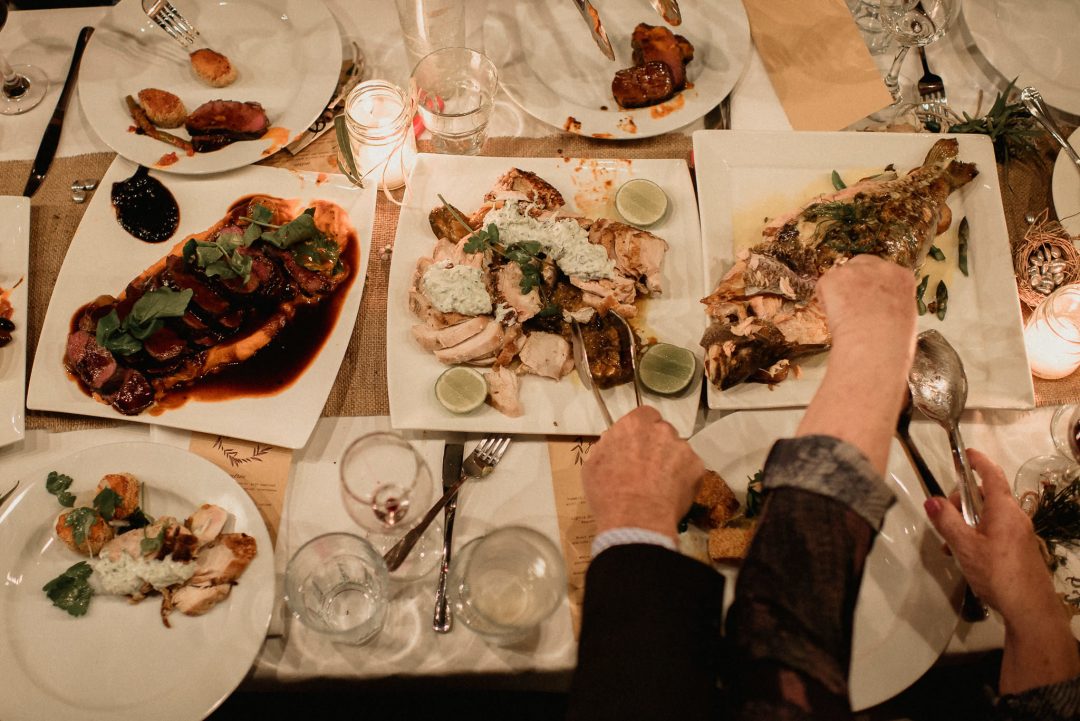 With our Stonebarn outdoor heaters and no curfew, the feast on the verandah continued late into the night.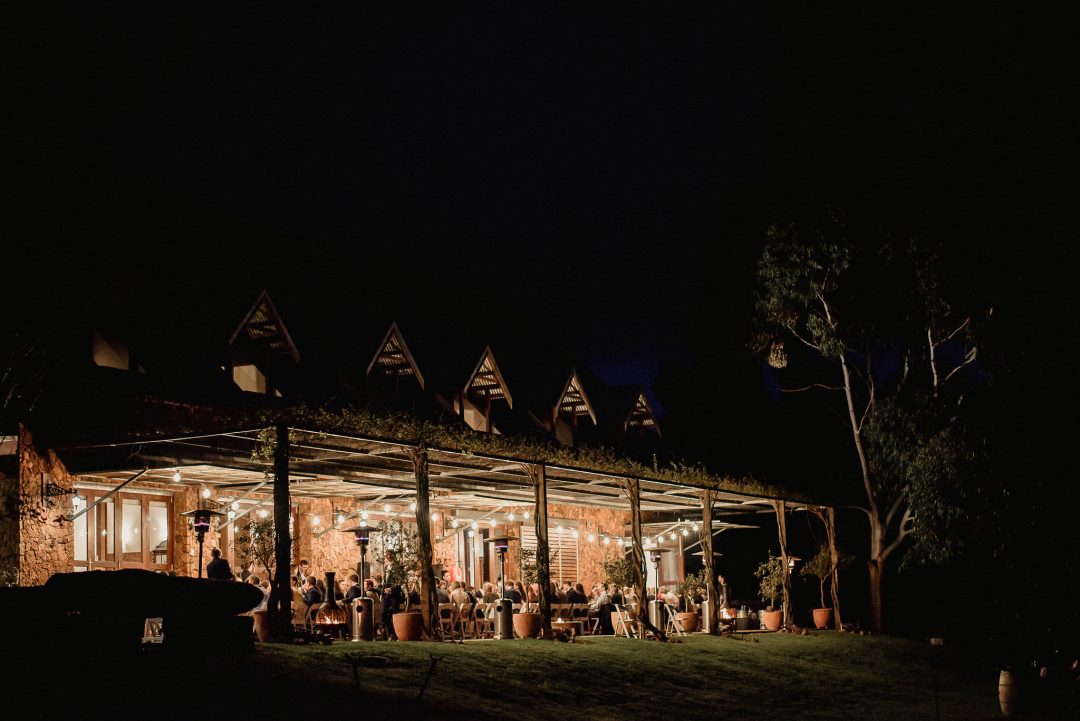 Thank you so much Josephine and Dave for choosing Stonebarn for your wedding. We wish you the very best for the future. May the honeymoon never end!