Jodie and Keldon tied the knot at Stonebarn on 15th April 2021. They were initially drawn to Stonebarn after seeing it on wedding directory platform Wedshed. It was the first venue that they visited. Jodie says "As you drive through the Karri trees and up to a beautiful stone building – I think I was already sold in that moment. After that nothing else seemed to match up to its incredibly stylish charm."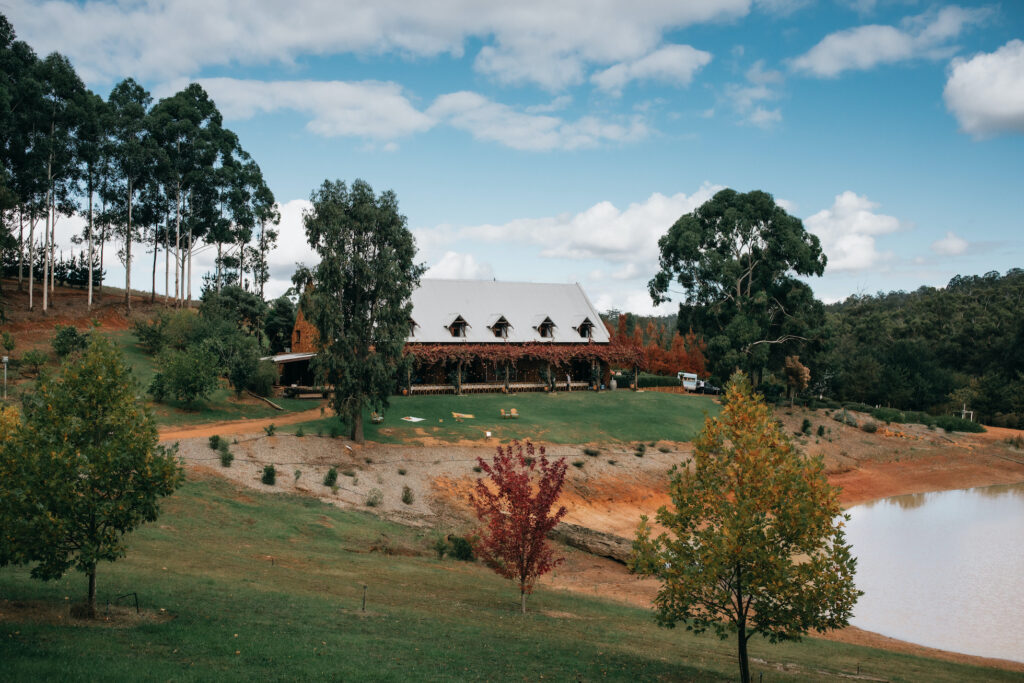 Jodie and Keldon booked our 3 night mid-week wedding package. This allowed them to have all the immediate family staying together two nights before the wedding. It was particularly special for Jodie as her family travelled over from Queensland and had to quarantine for two weeks before the wedding.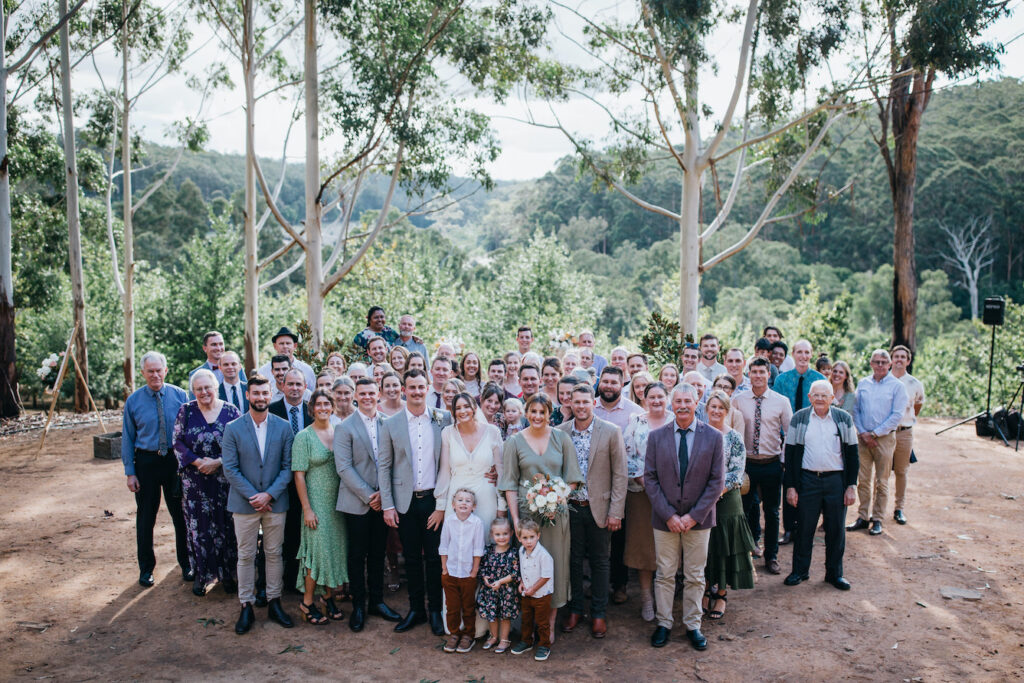 They held their ceremony in the afternoon at the Upper Clearing: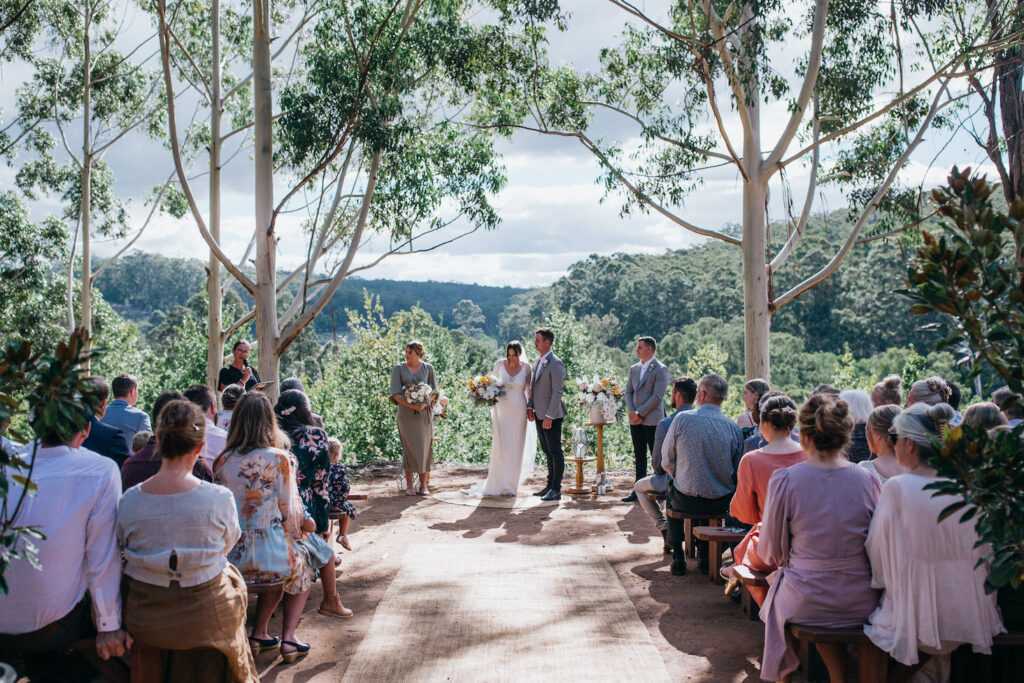 The reception was held back at Stonebarn lodge on the verandah: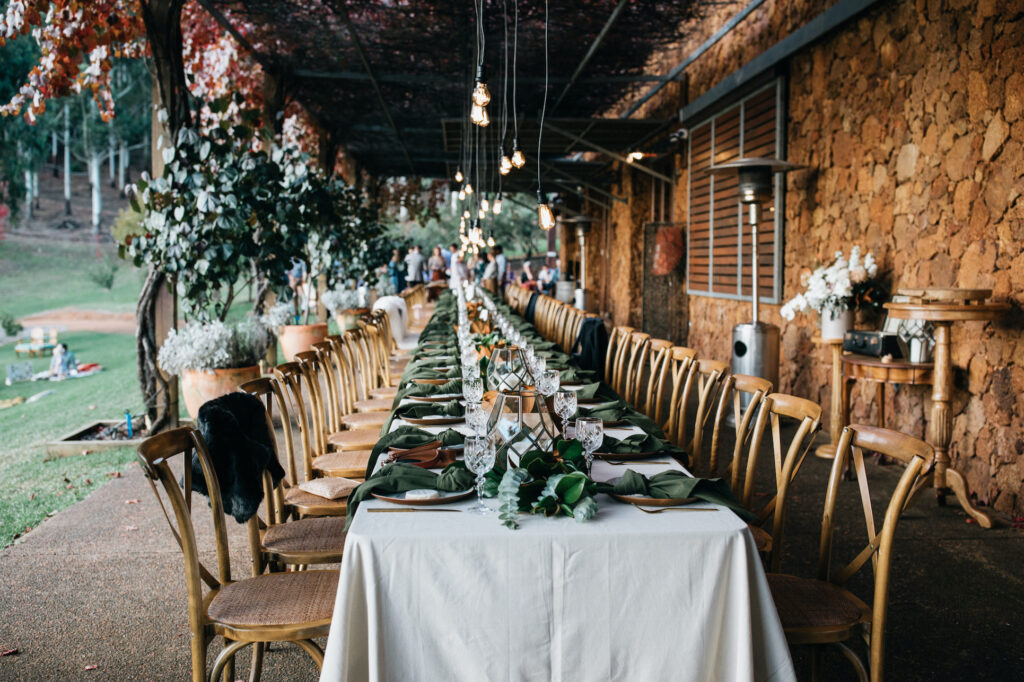 Lauren Green Events helped Jodie and Keldon design, create and curate the wedding of their dreams. Jodie was very grateful to Lauren for tying everything together perfectly. "She is amazing" Jodie says.
The delicious catering was provided by Tiller Dining: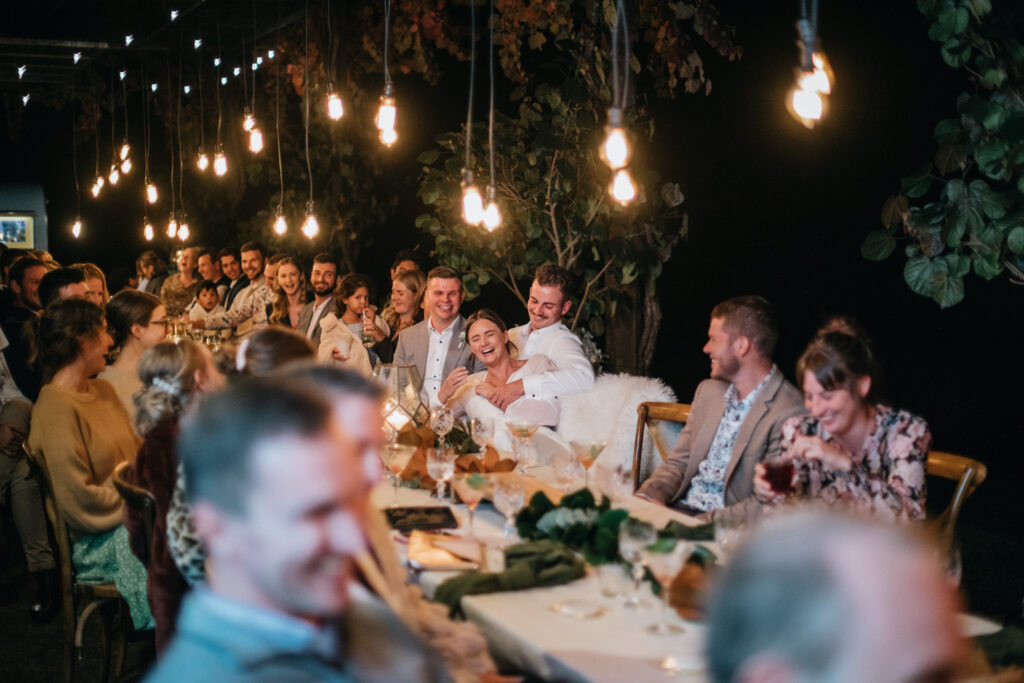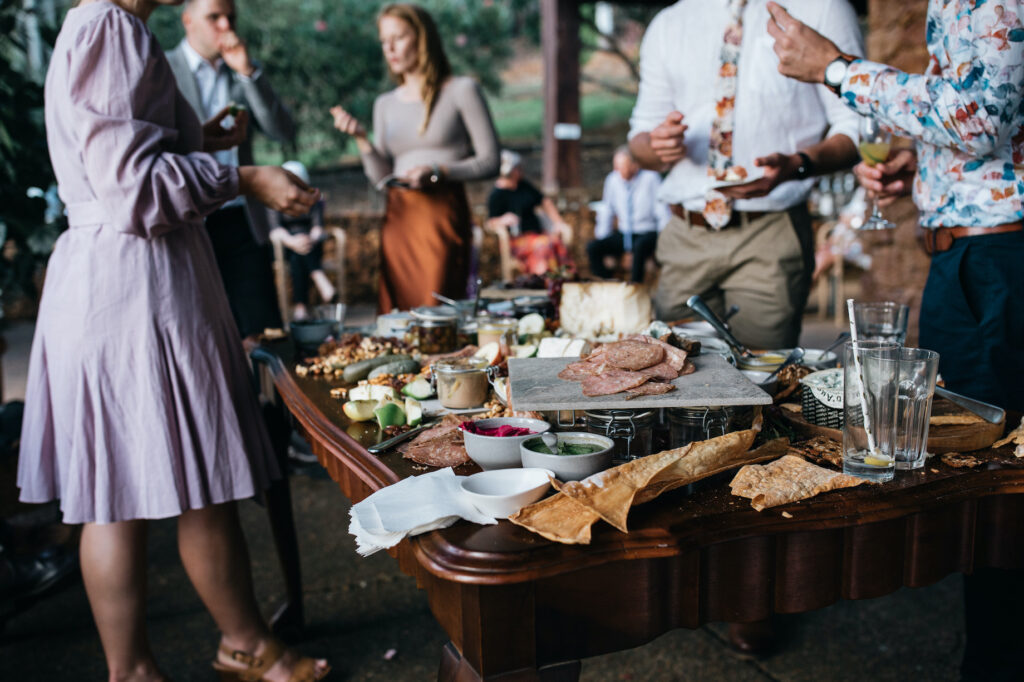 Drinks were supplied and served by New Moon Van: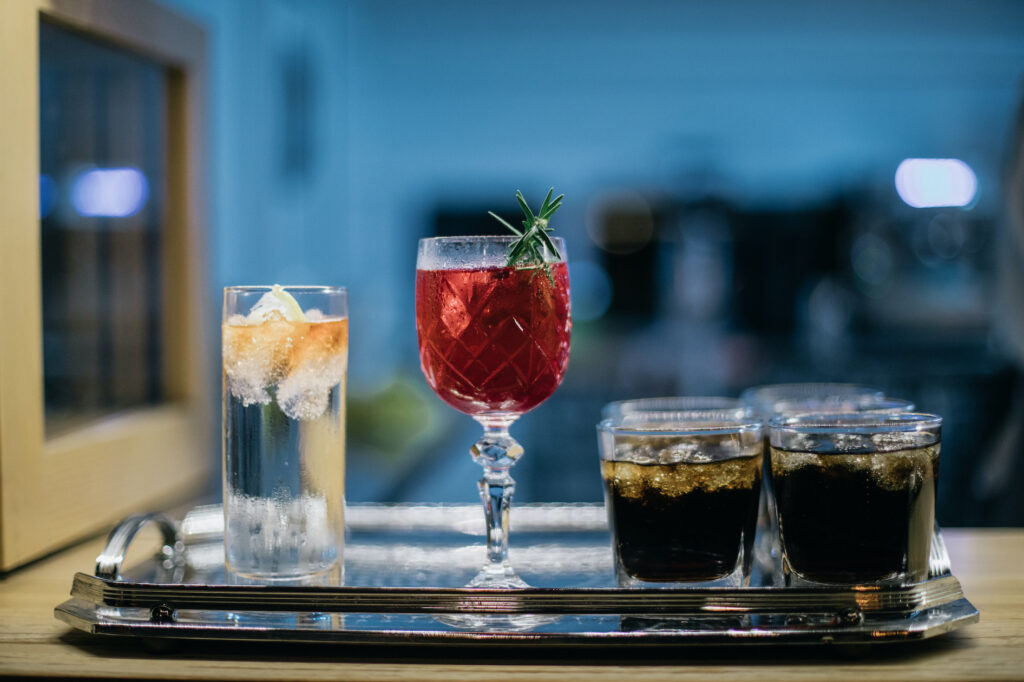 The flower arrangements were created by The Gesture Mill. Jodie almost cried when she saw the flowers, she had a rough idea of what she wanted but she left the rest up to The Gesture Mill and they absolutely blew her away.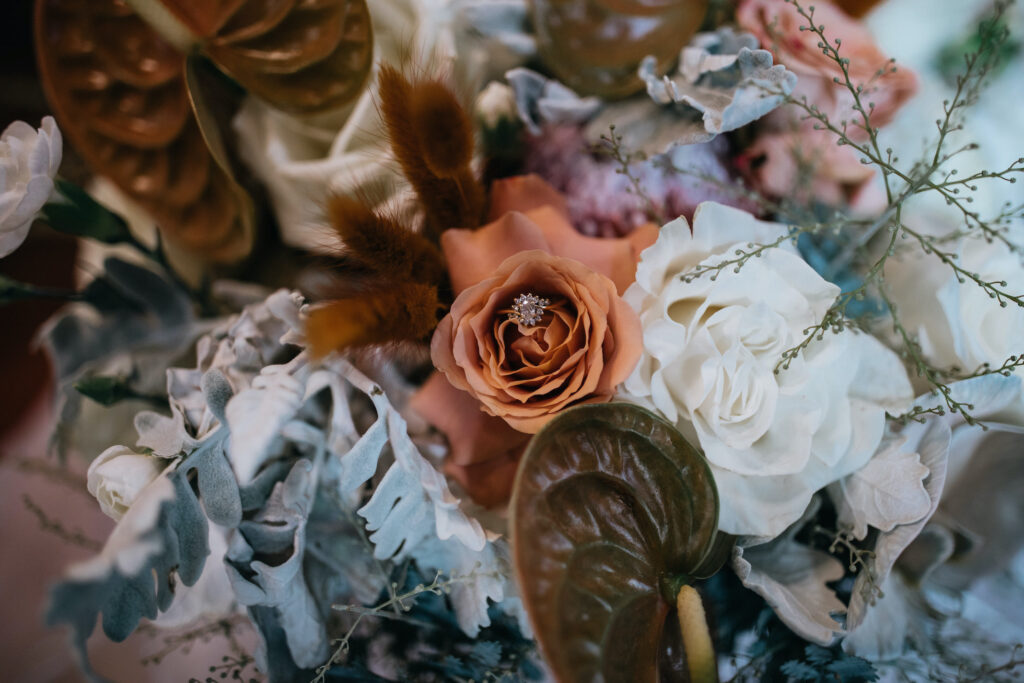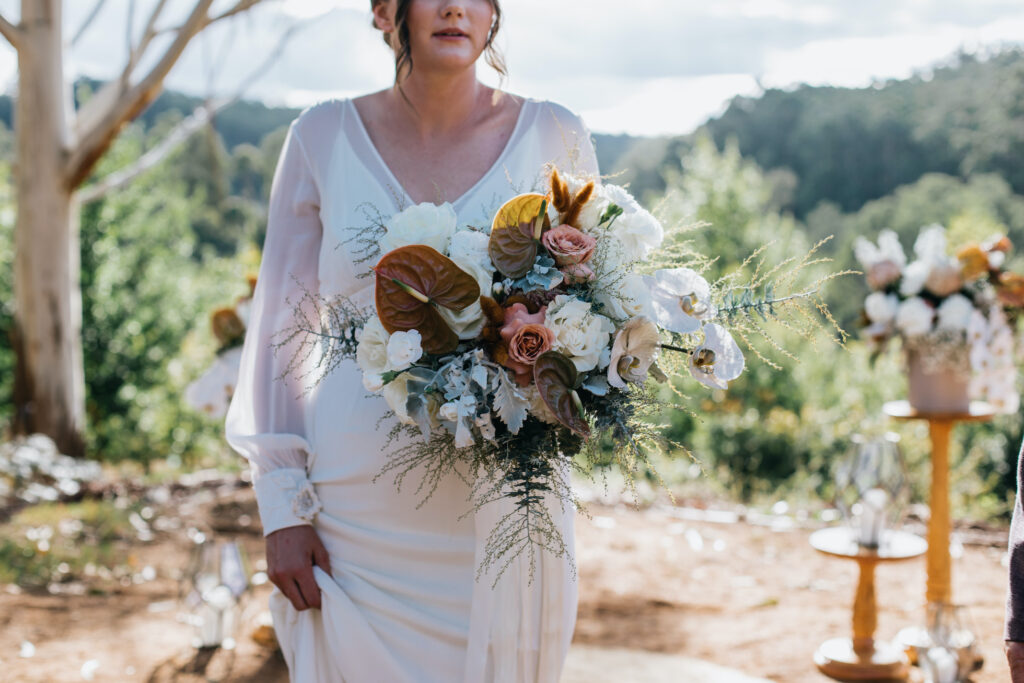 The excellent combination of tables, chairs and crockery were hired from South West Event Studio: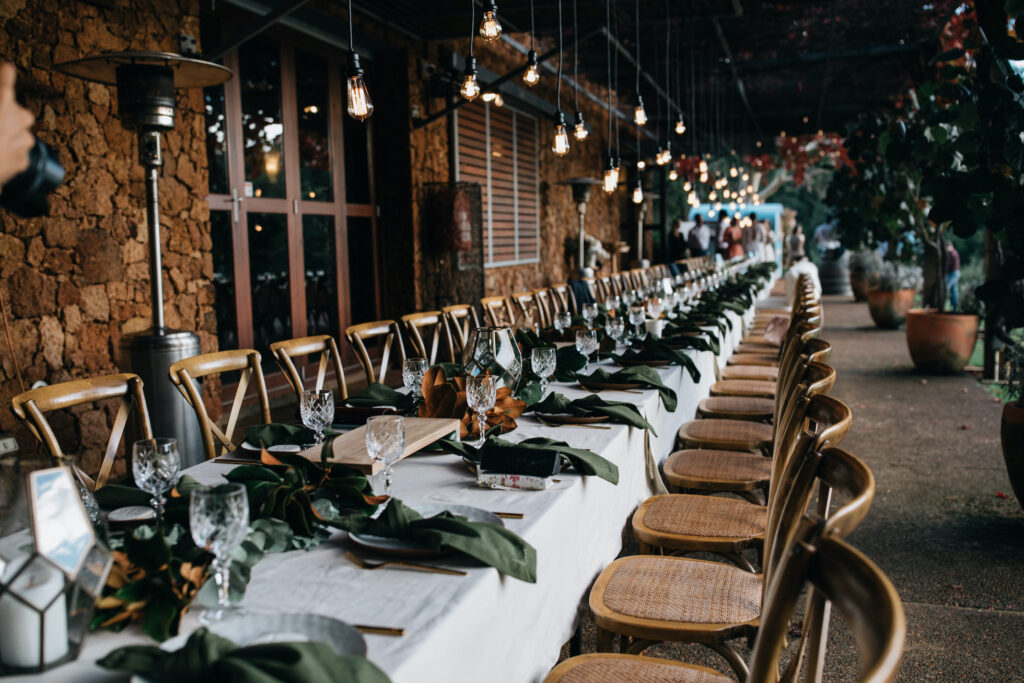 Their photographer was Holly Medway who did an amazing job capturing stunning photos of Jodie and Keldon during the magical golden hour: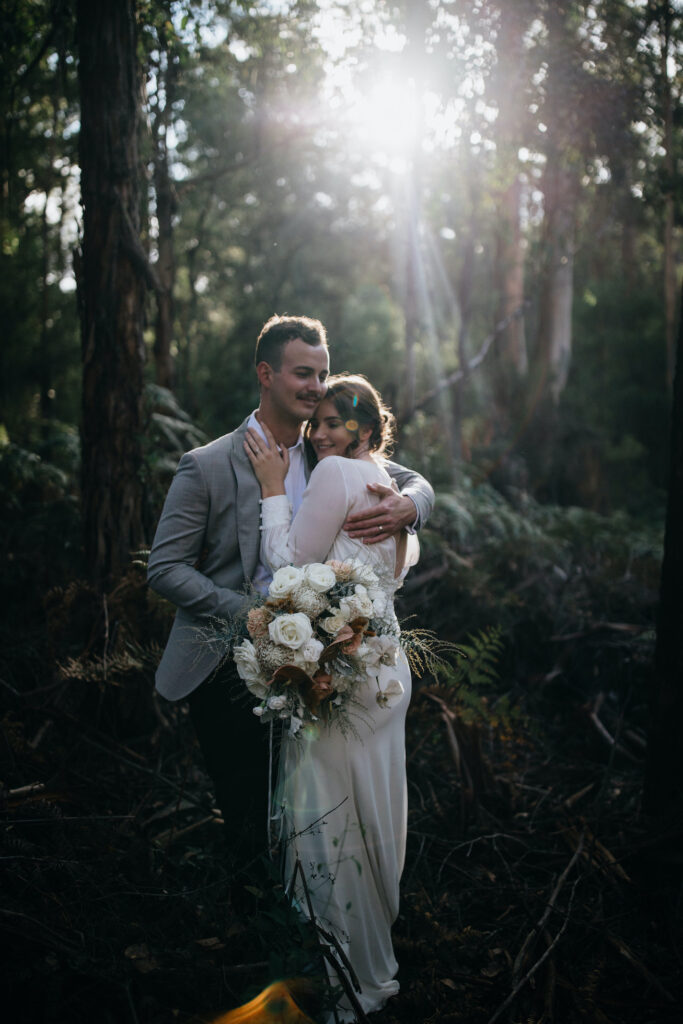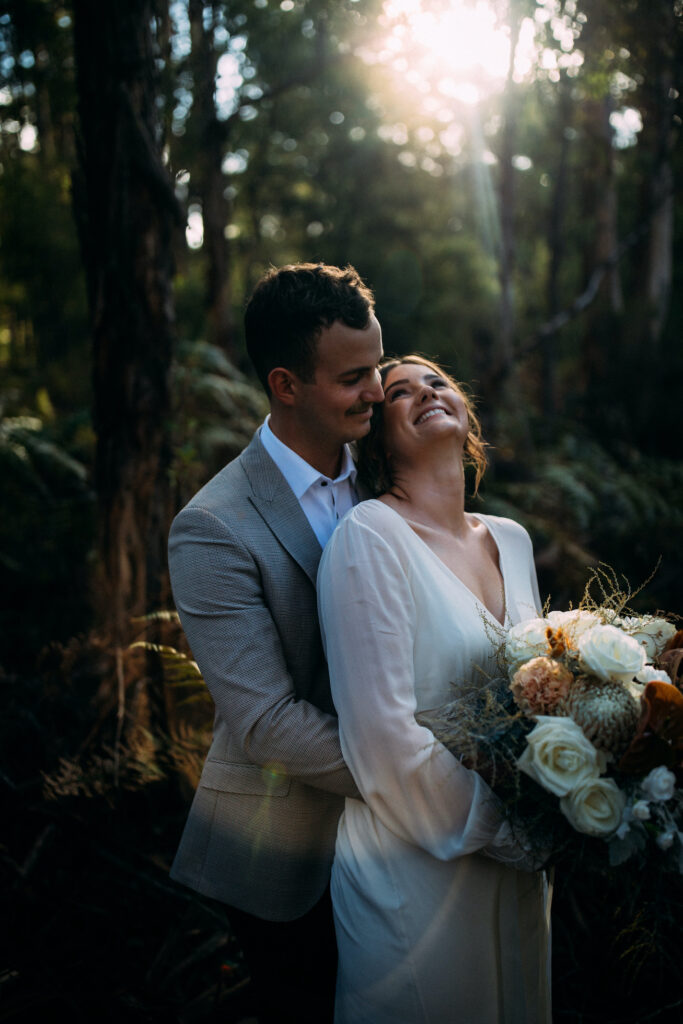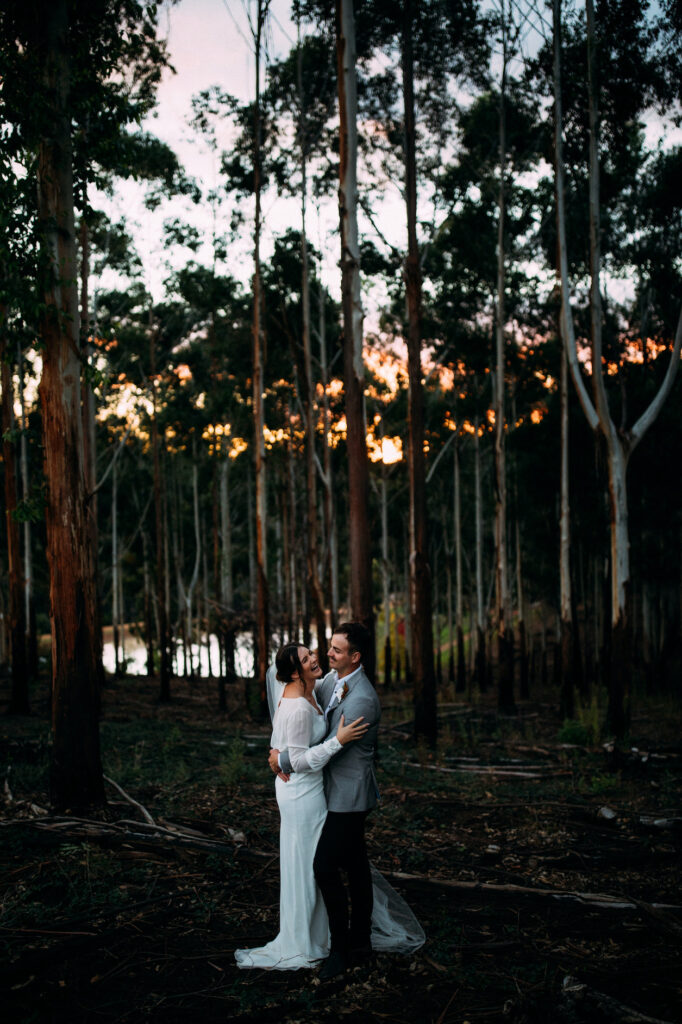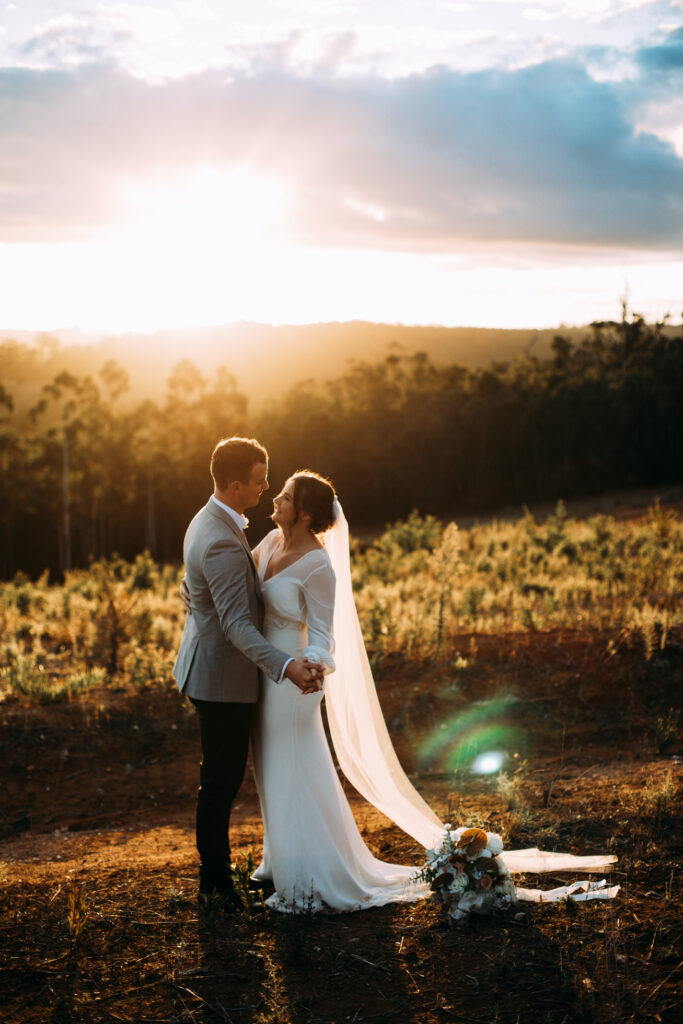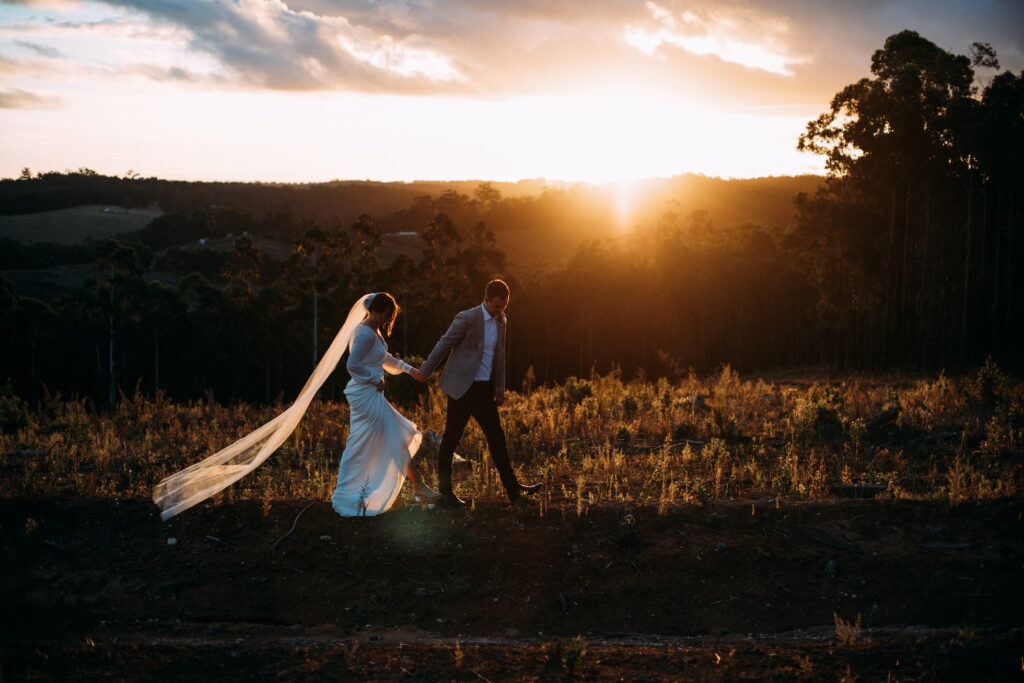 When asked what made the wedding so amazing, Jodie responded with "the perfect setting, fabulous food and seeing everyone so happy".
Congratulations Jodie and Keldon! We wish you both a wonderful journey of marriage together. Thank you so much for choosing Stonebarn as your wedding venue and sharing your wedding story with us!