Rebecca and Keegan married at Stonebarn on 16th February 2019. Their wedding day, featured below, was captured beautifully by Shannon Stent Images.
Initially Rebecca and Keegan found Stonebarn from a simple Google search, they then organised a site visit and were pretty much sold on Stonebarn as soon as they saw it.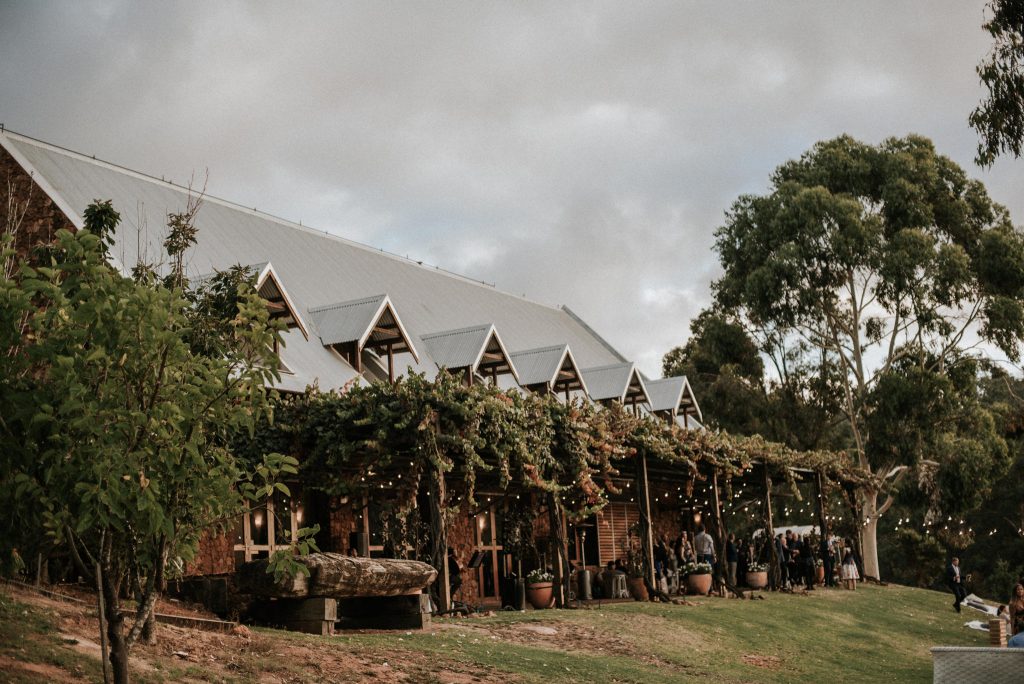 "It stood out to us because it is just so beautiful, not just the building itself but also the location amongst the forest. It was somewhere we could spend the whole weekend and it slept our bridal party perfectly. It was all just too perfect'" Rebecca recalls.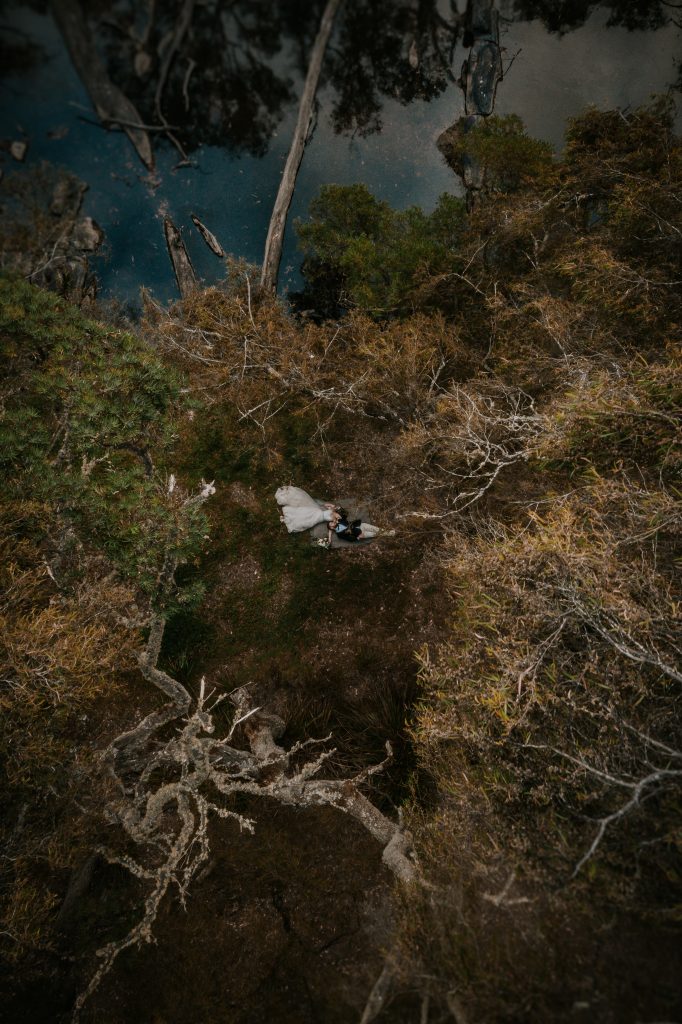 Rebecca and Keegan chose Stonebarn's two night wedding package, which gave them plenty of time to set everything up for the wedding the day before and stay both Friday and Saturday night. In fact, as there wasn't a wedding booking immediately before their wedding, Rebecca and Keegan were able to check in as early as 8.00am and start making preparations for their wedding the following day.
On the morning of the wedding Rebecca had her hair styled by Elle Ryan Hair Stylist and her make up done by Amore Makeup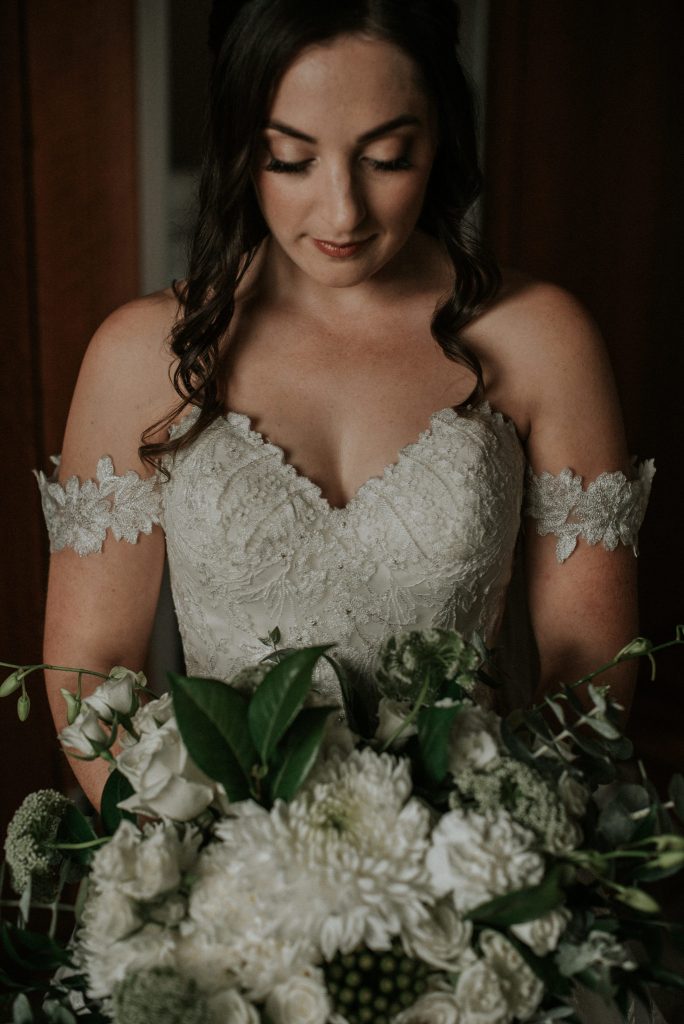 They held their wedding ceremony at the Upper Clearing, with floral decorations and arbour hire from Scentiment Flowers and white gladiator chairs hired from Stonebarn.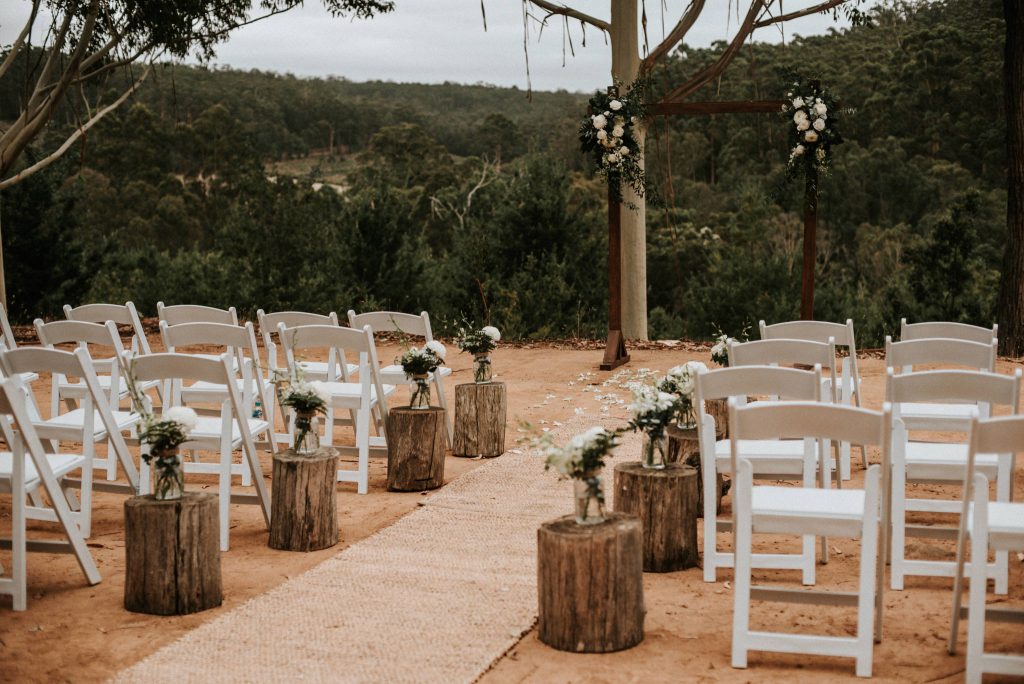 Rebecca and Keegan were married by Sarsha Wetherell Wedding Celebrant, in front of the magnificent backdrop of Stonebarn truffiere and Karri trees.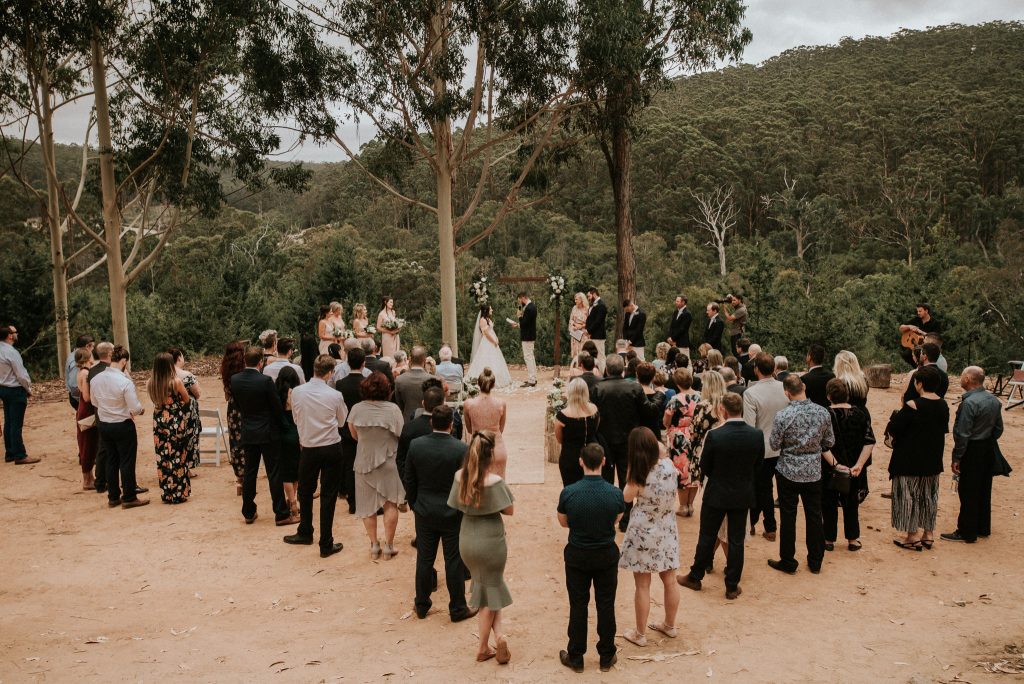 The wedding reception was held on the verandah and grassy bank. It was cocktail style instead of sit down with furniture hired from Ferguson Valley Events, catering by Supper Road, and was really relaxed.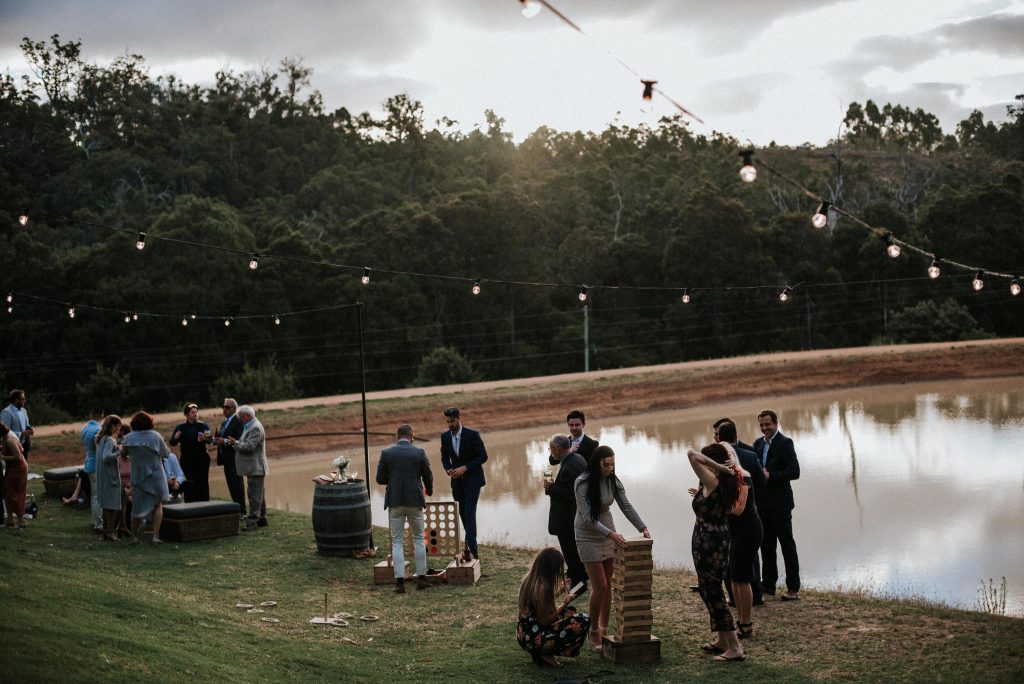 Drinks were served by Hive Caravan Bar and nobody had to worry about drink driving because they were either staying onsite or being driven back to their local accommodation by Warren Bus Service.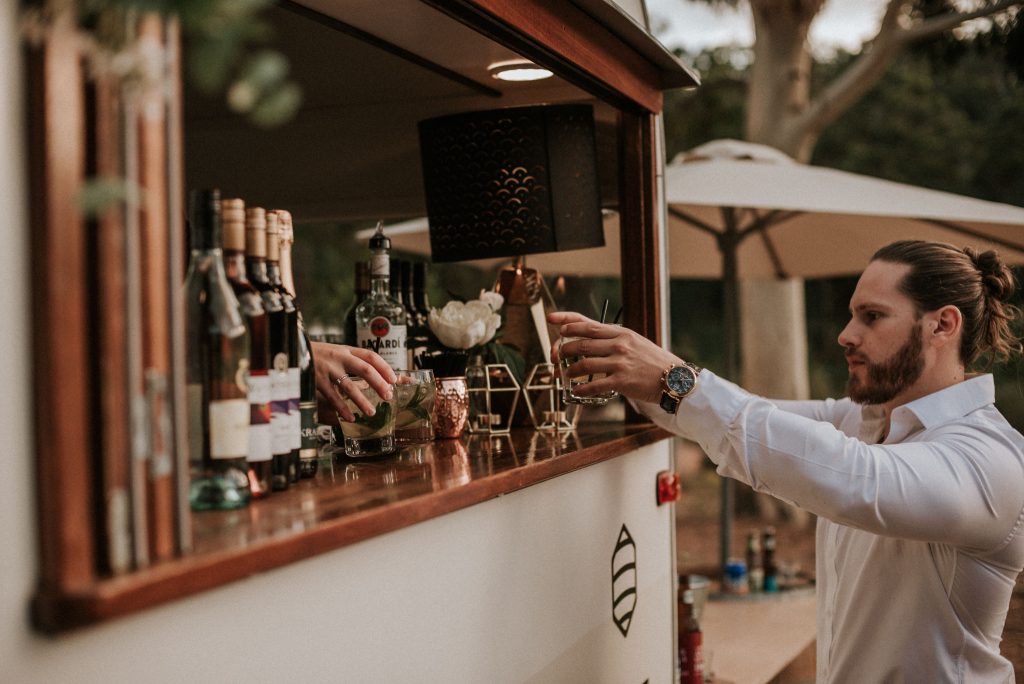 The cake, made by Cherish The Cake, matched the wedding floral theme perfectly: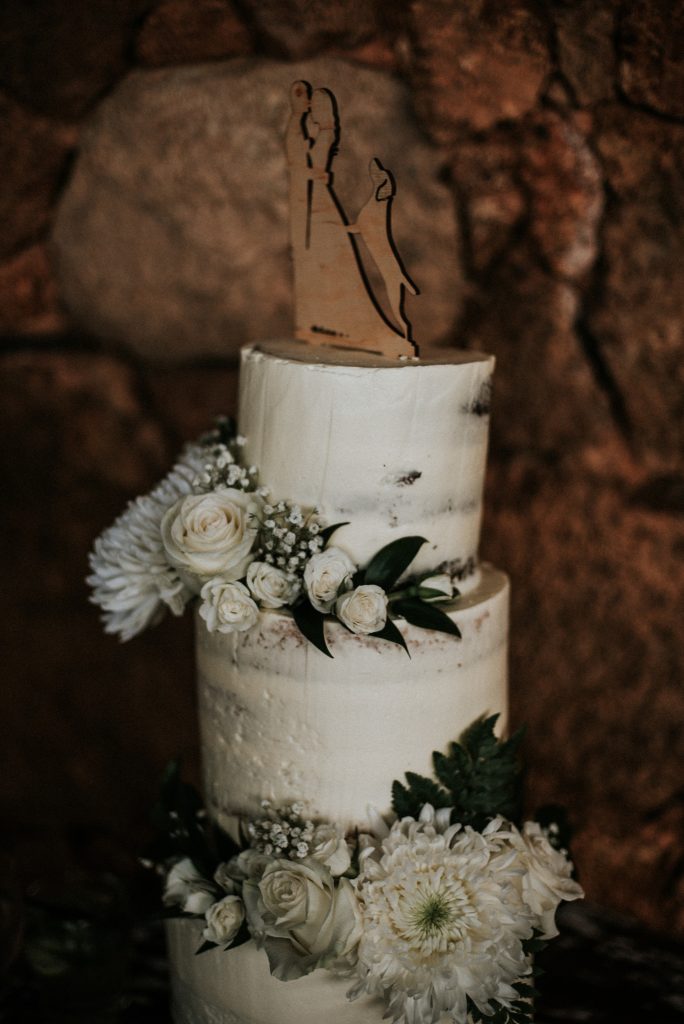 Rebecca and Keegan chose to have a live band, KJ Entertainment, instead of a DJ, which created a really awesome atmosphere.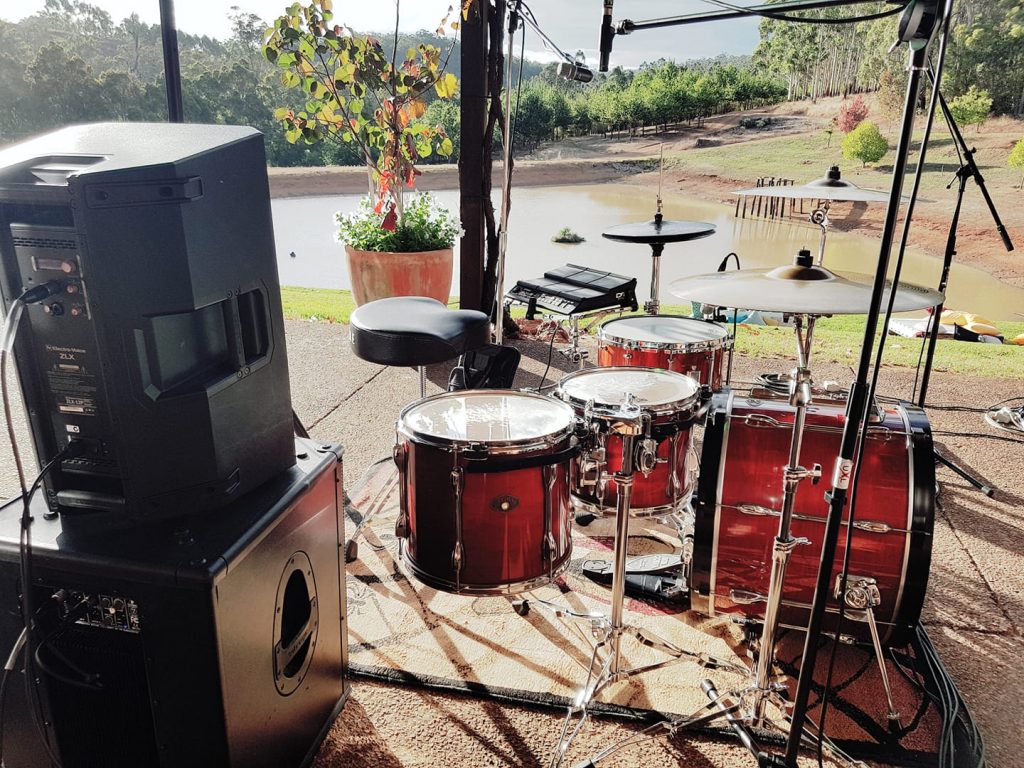 "We have heard from a number of people that is was the 'best wedding ever!'" Rebecca says.
"We both agree that the whole wedding day was perfect and amazing.. Getting to spend the weekend together though really made it something special as we made pizzas in the outdoor oven the night before with our bridal party and immediate family so getting that extra bonding time added to the whole experience."
"The mix of stunning venue, vendors chosen and people present really just made our day."T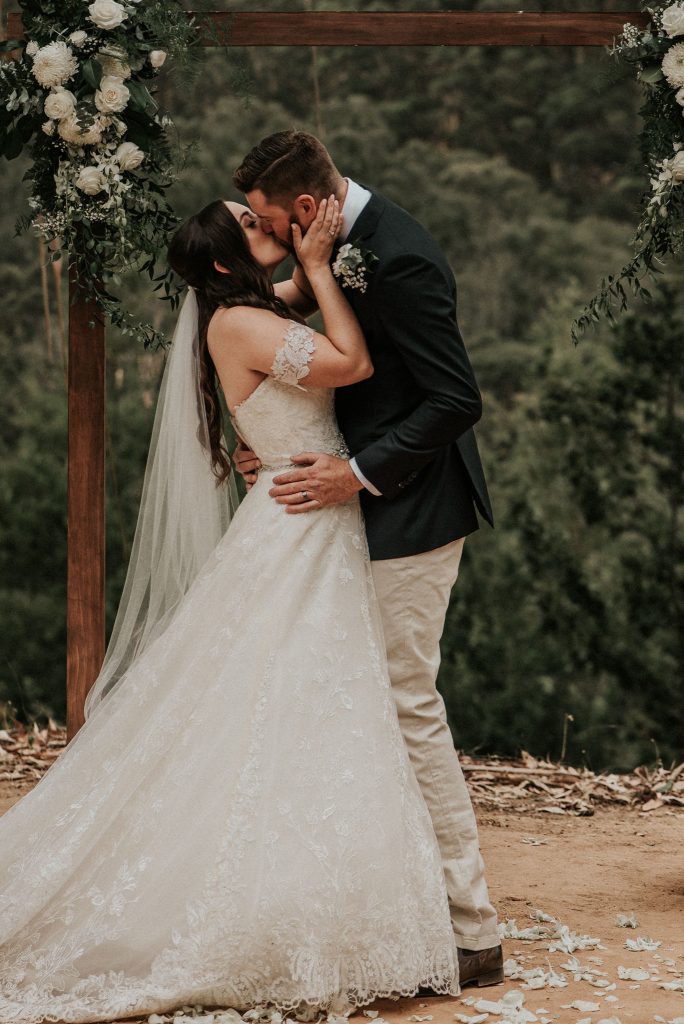 Thank you so much Rebecca & Keegan for choosing Stonebarn for your wedding. We are delighted that you had the perfect day! We wish you both a wonderful journey of marriage together.