Beth and Nick married at Stonebarn on 26th October 2022. After Nick proposed to Beth in September 2020 she instantly started looking for wedding venues. She had something very specific in mind – a forest location, rustic style setting, no curfew and accommodation for the bridal party or family. This criteria has been captured beautifully by Wild Elk Studios, featured throughout this blog.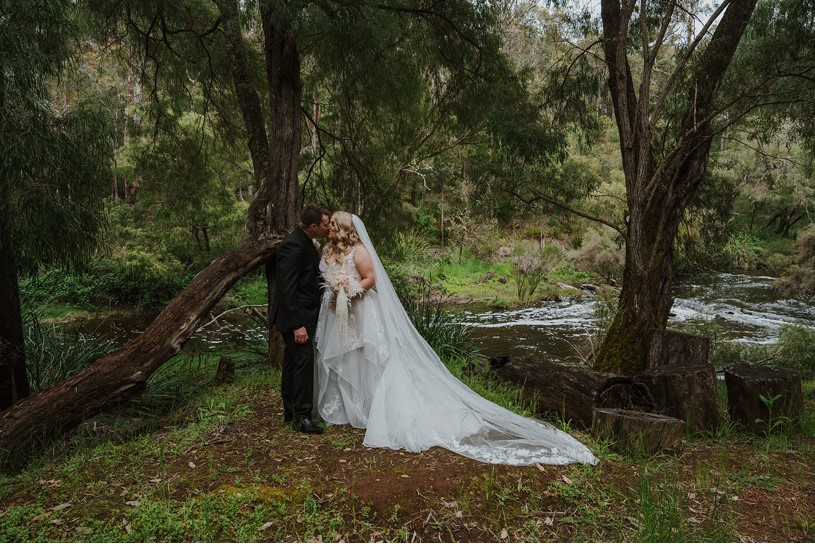 Beth went onto Easy Weddings online wedding directory and started looking for a venue that would fit all her criteria. She clicked on a few venues but nothing really peaked her interest or the prices were too much for their budget. Beth had almost given up her search for the night when she came across Stonebarn, she looked through the photos and instantly fell in love "it was just too perfect" she says. She then started worrying because she hadn't looked at the price yet. Compared to other venues she'd looked at she didn't think Stonebarn was going to be affordable, but to her surprise it was the best value venue she had come across. She booked a site visit in January 2021 and Beth recalls "we were absolutely blown away by Stonebarn, it was perfect in every way possible, I didn't even look at any other venues, I booked Stonebarn straight away!"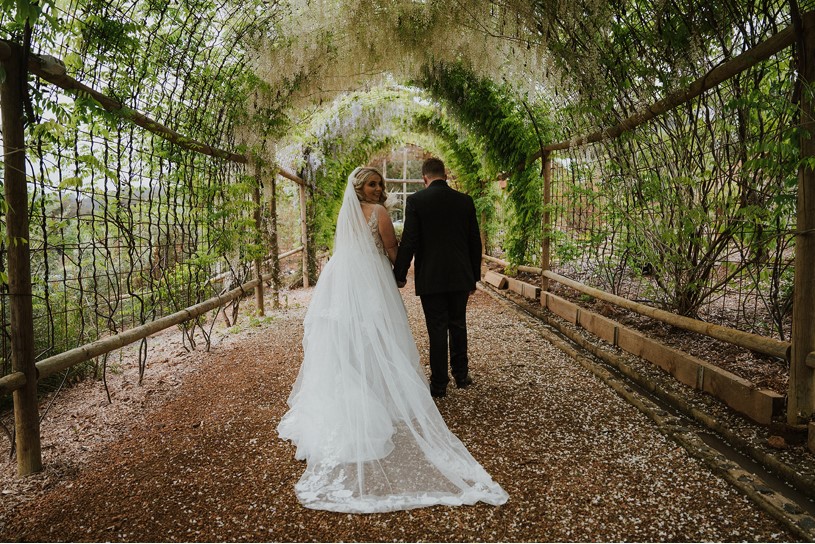 Beth and Nick booked the midweek special for late October 2022, hoping that the weather would be good. Beth now wishes that she'd booked an extra night after the wedding night since they had such an amazing stay. They arrived on the Tuesday (the day before the wedding), did some wedding prep and then had a lovely evening BBQ with their family and bridal party.
The weather on their wedding day worried Beth slightly as they were having the ceremony at the Upper Clearing, fortunately it turned out just fine and the overcast weather created a beautiful soft light, perfect for the wedding photos.
Hair was done by Amy from Allure Beauty & Co and makeup was done by Abbie Mac – they started at 6.30am and were finished around 12.30pm.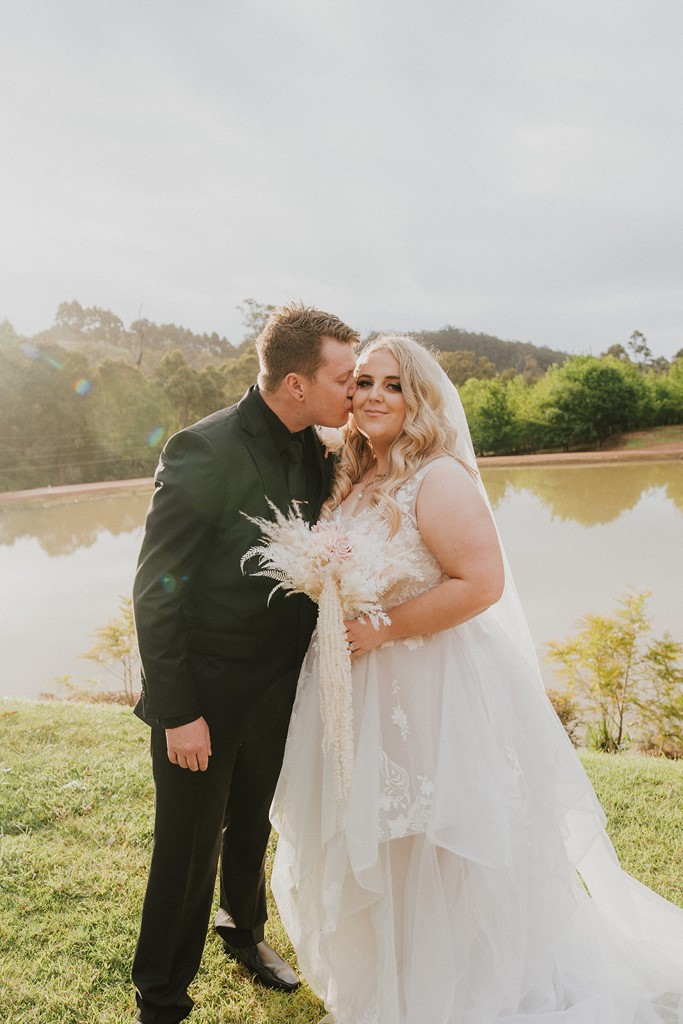 Mark Kenny Celebrations conducted their ceremony at 2.30pm at the Upper Clearing, where the flowers by Forever Rose Perth looked absolutley magnificent.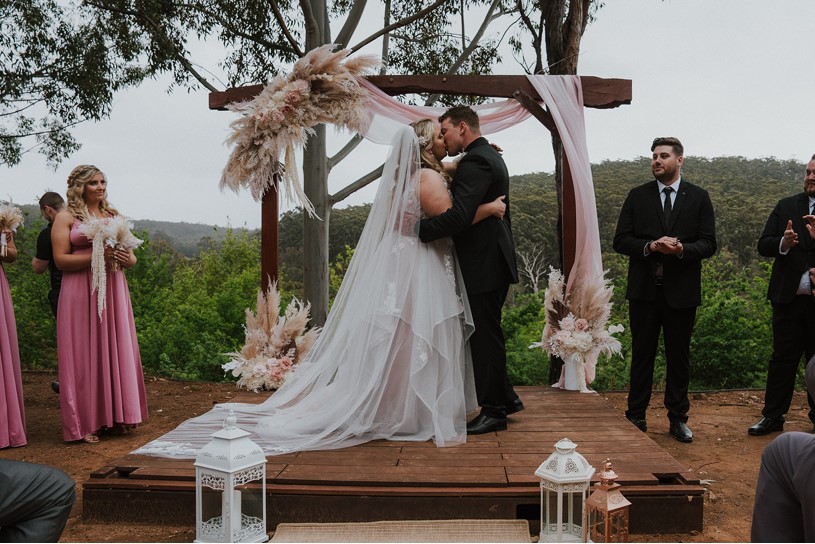 The reception was straight after the ceremony on the verandah which was decorated with furniture and lighting from Maisey Event Hire.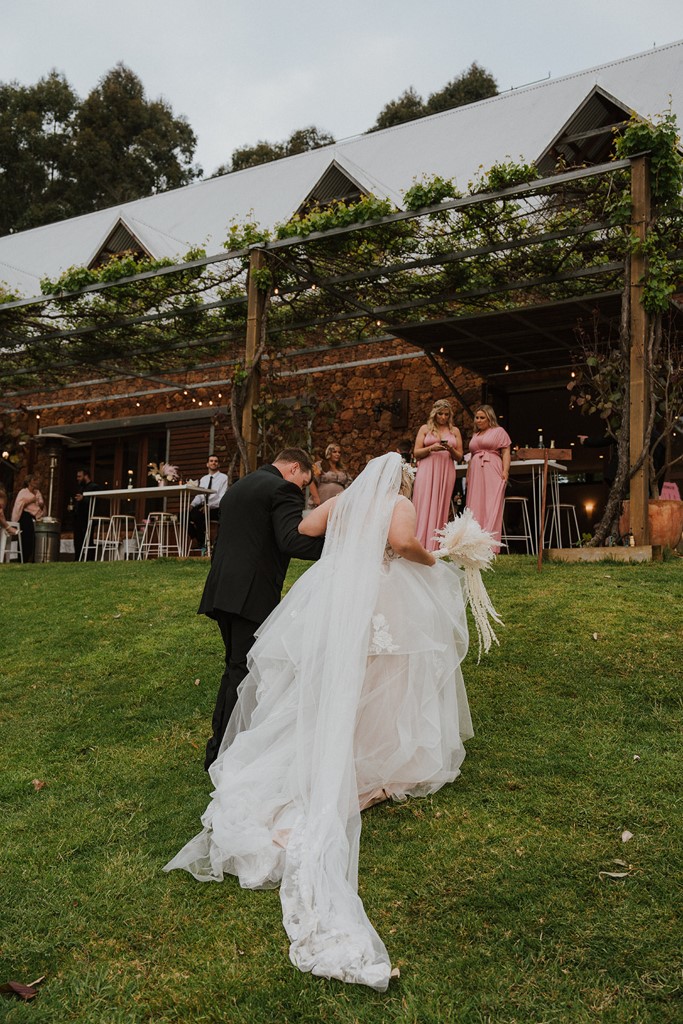 The food consisted of salads from The Cherry Box, meats/gravy from Fox Bros Butchers and grazing table done by HayGraze.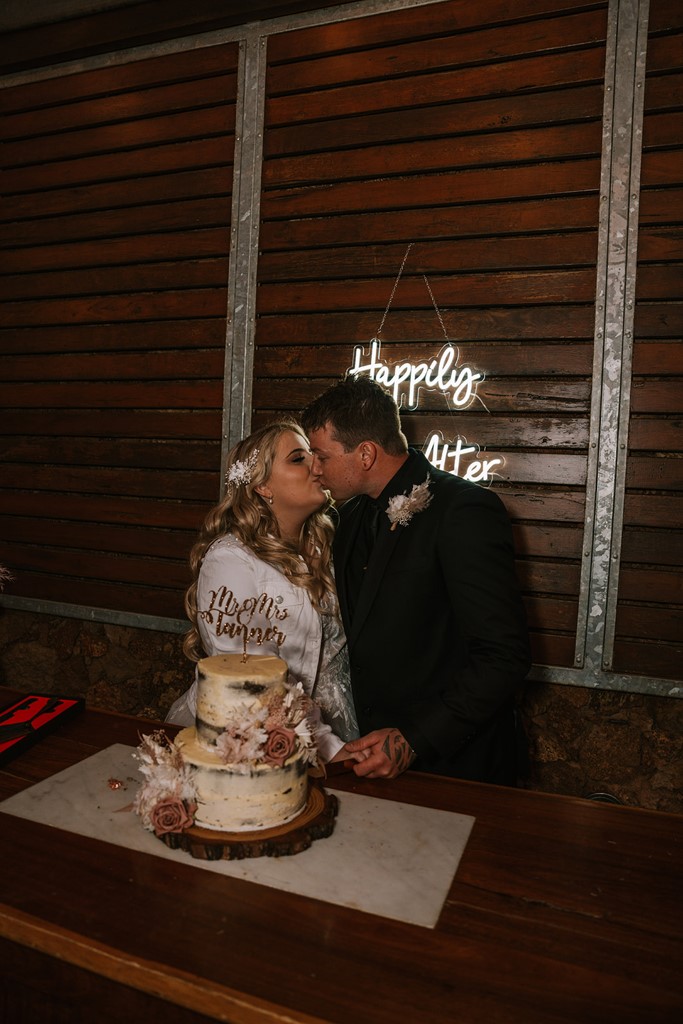 With no curfew at Stonebarn, they were able to celebrate and dance the night away.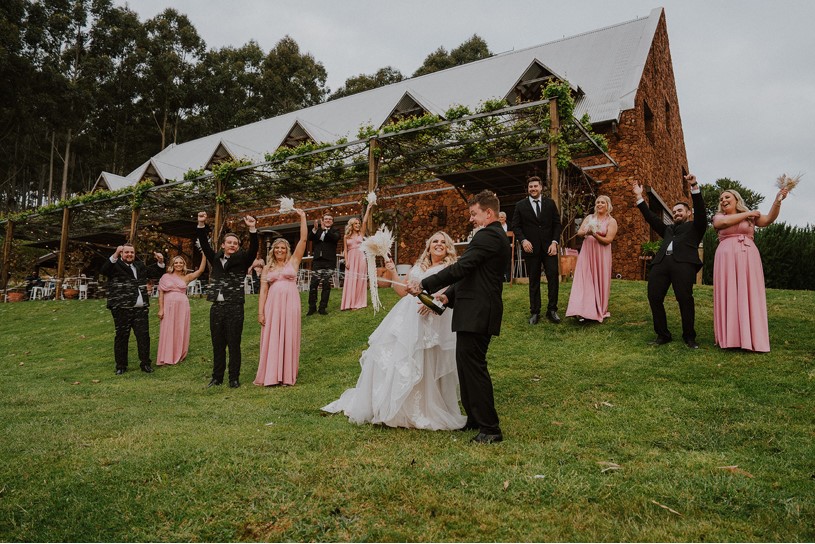 Beth tells us that being surrounded by family and friends at an absolutely breathtaking venue made their wedding perfect!
Congratulations Beth and Nick! Thank you so much for choosing Stonebarn for your wedding. We hope Stonebarn will hold special memories for you both throughout your married life.