Monique and Jack held a mid-week wedding at Stonebarn on Thursday 24th November 2022. They were keen to marry down south and, when discussing wedding venues at work, Monique's colleague told her she should go and have a look around Stonebarn as she had just attended a wedding there.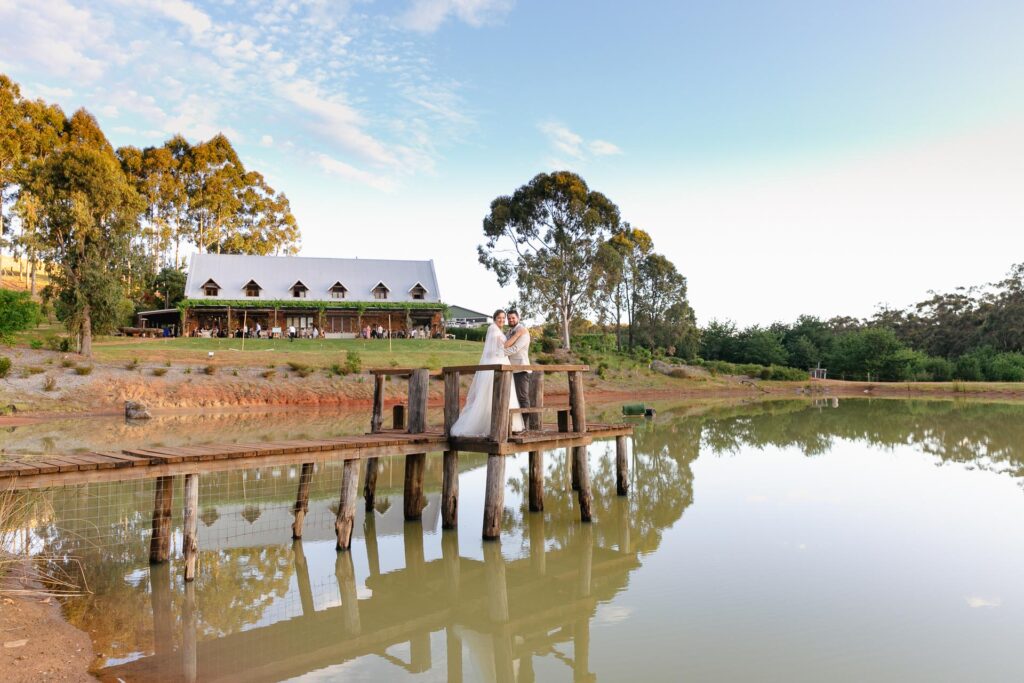 Thankfully for us, Monique and Jack took their colleague's advise and booked a site visit at Stonebarn and were won over by its beauty. The most impressive part from their point of view is the clearing and the view overlooking the Karri trees. The natural scenery certainly provided an amazing backdrop for the photos taken by Image Box Photography, featured throughout this blog. Monique and Jack also used Zanetyl Van Zyl Film & Photography to video their special day.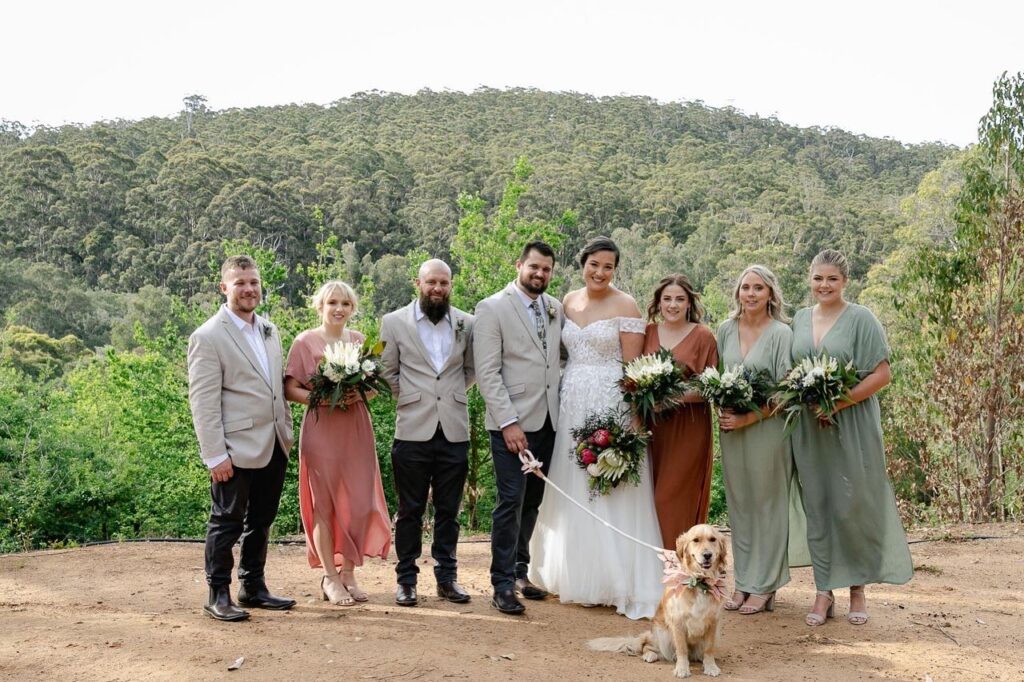 They booked our mid-week wedding special and stayed at Stargazers cottages and farm before and after their stay at Stonebarn.
As their wedding didn't start until 3pm they had all morning to get ready for their big day. Monique's makeup was done by Allure Beauty & Co. They hired all their furniture and most tableware from Hire in Style, all the plates were hired from Fonty's Party Hire and from HA Hire they hired all the platters for the banquet style food.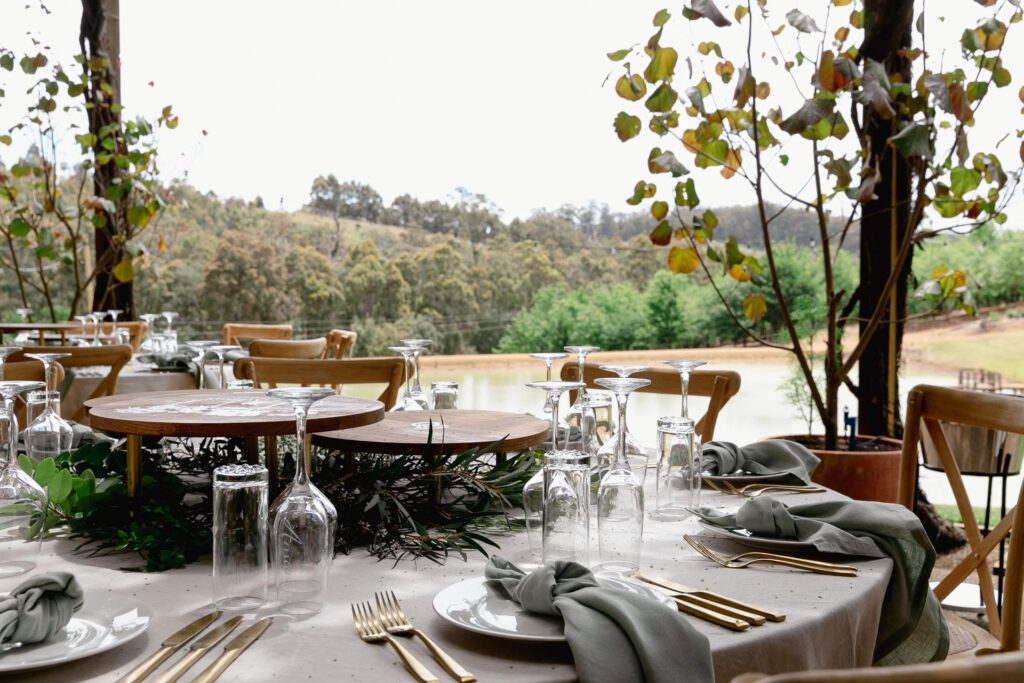 The arbour at the Upper Clearing ceremony location was decorated beautifully with flowers from Manjimup Florist and Monique was lucky enough to have her mum, Amanda Olliver, of KASAM with love conduct the wedding ceremony.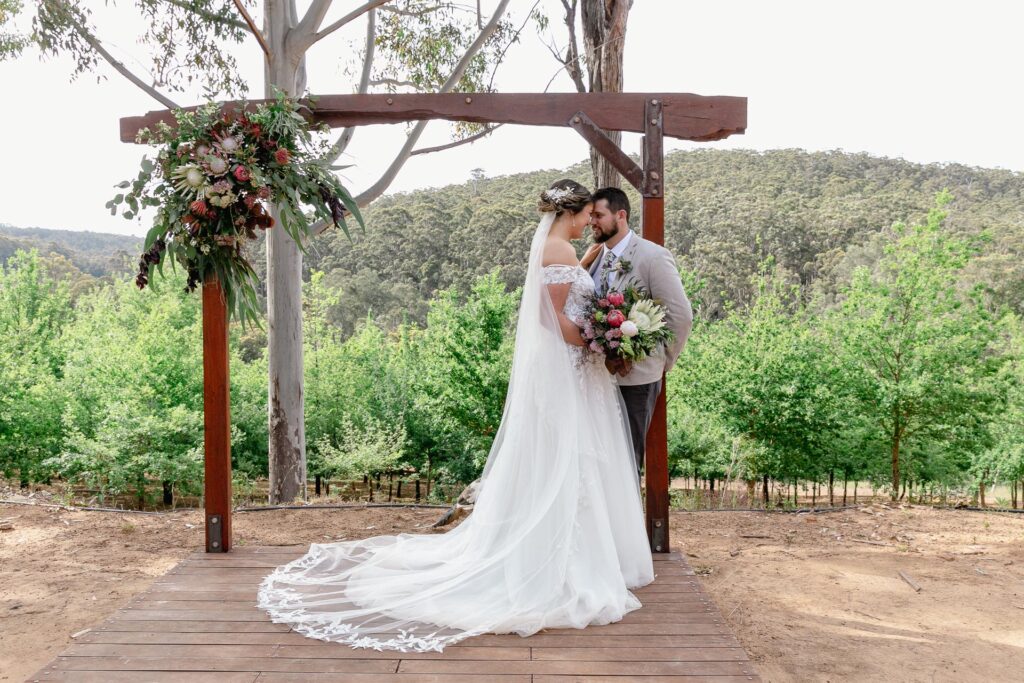 The reception was held on the verandah where they enjoyed absolutely amazing food by Joe from Two Little Black Birds Cafe. He created a whole menu gluten free and made wonderful alternatives to cater for dairy free and seafood free dietary requirements. The food was accompanied with wine from Ampersand Estates Winery and Pemberley of Pemberton and beer from Pemberton Hotel. The wedding cake was made by Emma's Little Cake House. The delicious wedding meal was savoured by all the guests on the verandah. Monique recalls "the view from the bridal table, overlooking the dam, was amazing."
The main stand out moments for Monique were: the scenery of the venue, the vendors being so easy and flexible to work with and all of them communicating so well together to make sure everything flowed smoothly.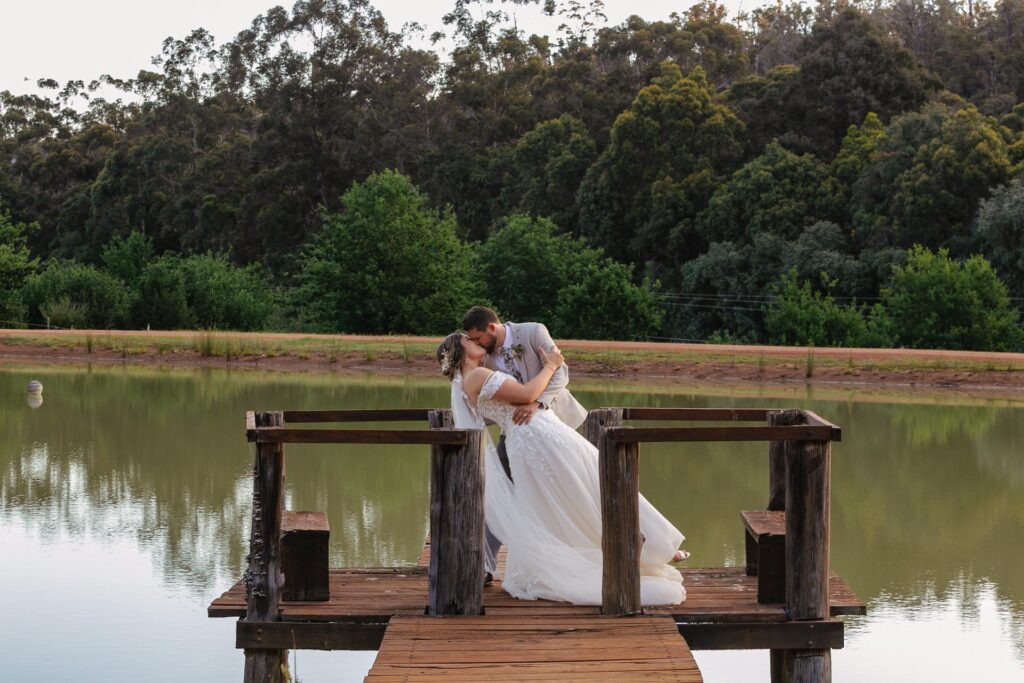 Congratulations Monique & Jack! Thank you so much for choosing Stonebarn for your wedding. We hope Stonebarn will hold special memories for you both throughout your married life.